Family Giving Update - The Campaign For Girls!

As discussed at the August/September SUMMIT meetings, 2013 is the final year of the Service Unit family giving bonus program. Service Units will receive their 2013 family giving bonus checks in December. If you did not receive a copy of the final report, contact Stephanie Chew, senior director of gifts, at schew@girlscoutsnorcal.org.

Why the change? Gifts made through the Service Unit bonus program have declined 80% in 6 years from over $417,000 in 2008 to $85,000 in 2013.

What's new? We are encouraging families to give in one of two ways:
Girl Scouts of Northern California Annual Fund. This November, all families of registered girls will receive an annual fund appeal in the mail.
At registration. Families may donate to GSNorCal at the time of on-line registration for membership, programs or camp.
To read more about the Family Giving Update, click here. To read more about the Campaign For Girls, click here.

Don't Mis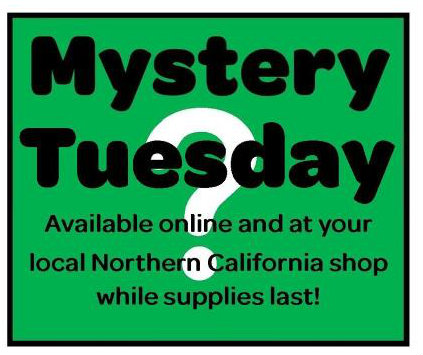 s Tomorrow's "Deal of the Day"
Tomorrow, November 19, is Mystery Tuesday at GSNorCal Retail Shops and our Online Store! 24 hour Deal! Check out our store for a great deal! Good through midnight on November 19 in stores and online while supplies last! Click here to find out more about the mystery item - the special will end at midnight tomorrow!
---
FOR ALL AGES
Archery Six Week Series – Begins Jan. 7 & 8 – Fairfax

Shoot with the accuracy of Katniss Everdeen! Participate in this six-week series to learn the
basics and perfect your archery skills. All skill levels are welcome. This workshop is led by a certified archery instructor. Click here for the Jan. 7 series or click here for the Jan. 8 series.
Space Cookies VEX Robotics Competition – Nov. 23 – San Jose
Come cheer on the Space Cookies Girl Scout VEX robotics team of 7-12th grade girls as they compete in the "Toss Up" challenge at Bellarmine College Preparatory School. Free and open to the public. Click here for more info.
---
FOR OLDER GIRLS
Acoustical Society of America – Dec. 4 - San Francisco
Junior, Senior, and Cadette girls will explore the wonders of acoustics and the wide variety of exciting careers that involve the science of sound! Click here for more info.
GGT/GBN: Exploring Your Future! - Jan. 25 - San Ramon
Cadettes, Seniors and Ambassadors, explore fields in science, environment, engineering and more. There will be workshops led by professional women in the 21st century workforce and will help you deepen your interests and achieve your goals. Special parent workshops offered to learn more about careers and educational paths for your daughter. To register click here.
---
FOR YOUNGER GIRLS
Tennis Play Day – January & Febuary – Council Wide
United States Tennis Association (USTA) Girl Scout Play Days introduce tennis through various games and activities to girls that have little experience in the sport. Shorter courts and equipment sized to each girl will be used. Girls 10 and under receive a FREE USTA membership for one-year! Click here to learn more.

Get Moving Journey Exploration – Jan. 12 – 13 – Redding

Engage your mind and heart as you explore the many forms, uses and misuses of energy and have fun with friends! Girls will earn their Energize and part of their Investigate Award. Girls will also work on their Jeweler Badge! Adults will participate in concurrent programing and participate in some activities with the girls. Click here to register now.

Songs, Snacks, & So Much More – Jan. 11 & 28 – Santa Rosa & Ukiah
pend a fun-filled morning learning a game, singing a song, creating a healthy snack, making a craft and meeting lots of new Girl Scout friends! While the girls are engaged in fun, leaders and parents are invited to join in an adult conversation about what to expect of Daisy and Brownie girls. Click here for Jan. 11 or click here for Jan. 18.
---
ADULT EDUCATION

Adult Learning Classes
These are just a few of the great adult education opportunities available thanks to our volunteer learning facilitators. For a complete list and to register in advance online, please click here to visit our website.
American Red Cross First Aid & CPR: December 14 (San Jose) January 11 (Chico) January 12 (Fairfield)

Brownie Leadership: December 10 (Red Bluff)

Troop Camping Certification Plus: January 17 (Pescadero) March 22 (Pescadero)

Wilderness First Aid: March 22 (San Jose)
---

Stay Warm with Girl Scouts this Season
Stay toasty and stylish with this comfy fringed scarf! This and lots of other great holiday gifts are available in GSNorCal stores or online here.

Click here to shop online at your convenience, 24/7! Click here for hours & locations! You can also keep up with the latest and greatest items in our Retail Stores on Pinterest!
---
MISSED IT LAST TIME?
UPDATED & NEW: Safety Activity Checkpoints
All of the Safety Activity Checkpoints have been updated on our web site to reflect the changes by GSUSA! There is a Safety Activity Checkpoints for over 48 common activities ranging in topics from parades to windsurfing. The main change with each Safety Activity Checkpoint is under the section titled: Prepare for Emergencies. This area of the checkpoint is where the First aid requirements are listed. A list of all changes is available on our web site. NEW this year – Two new Checkpoints have been released by GSUSA! 1) Camping Safety Activity Checkpoint; 2) Trip / Travel Safety Activity Checkpoint.
Acoustical Society of America High-Tech Exploration Series – Dec. 4 – San Francisco
6-12 grade girls will explore the wonders of acoustics and the wide variety of exciting careers that involve the science of sound! Click here for more information.



RAFT- Nov. 21 & 23 - San Jose & Redwood City


Experience a world of hands-on education activities, materials, idea sheets, lessons, and a creative workspace waiting to be discovered for all of your troop and event planning needs! RAFT will be hosting orientation events at each of their sites for all of our Girl Scouts Leaders who are members or interested in becoming members of RAFT. Not a member yet or need to renew your membership?... Sign up by sending in this form or click here to join online, use discount code: GSA2013. For more information on the RAFT orientation event in your area, click here.
destinations 2014
Have you been thinking about submitting an application for a 2014 destinations event? There is still time to be considered in the first round selection. Please send your completed destinations application, including the letters of reference to the San Jose office as soon as possible so it can be processed and sent on to the sponsors. For more information on the events available, click here. For more information contact Sandy Norman at slnorman@pacbell.net.
Backpacking Interest Group Beginner Training - Dec. 4 - Los Altos
Interested in backpacking with the Girl Scouts? Attend the Backpacking Interest Group's Beginner Training Session December 4 from 7-8:30 p.m. in Los Altos, and then join us on overnight trips to local Bay Area parks. In the summer we run a 9-day trip. No prior experience is required and we have gear for loan. A $5 donation is requested for the training. Local trips cost $15 per night. BIG welcomes Girl scouts 6th grade and up, and adults on a space-available basis. Scouts should attend the training with a parent. Visit the website or click here for more. RSVP for location to leaders@girlscoutbackpacking.
Winterfest 2013 - Dec. 7- San Jose


Winterfest bells are ringing, bringing hand-made crafts, unique goods, and fun activities for the whole family! Girl Scouts' family and friends are invited to shop and participate in the magical merriment of this annual event! Indulge in the holiday- take a stroll down Elf Expressway and peruse the girl-run shops and activities while enjoying one of our delicious Singing Lemons or Oranges. Register now and remember to bring 2 non-perishable food items for the Second Harvest Food Bank.
Global Overnight Congress 2014 - Jan. 18-19
Explore global issues that impact girls like you at the Global Overnight Congress on January 18-19. Open to older girls, the Congress is a new way to look at our world. Interactive games will challenge participants to govern a small impoverished nation trying to create jobs, prioritize human rights, and have a more intimate look at the role of hunger, education, and poverty on the everyday life of girls and women. Presented by an experienced team of Ambassadors, the GOC is being shared with the North Coast/Santa Rosa area for the first time. Visit the website or click here for more.
---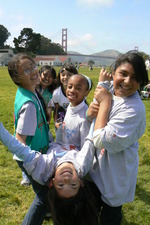 Donate Now, and Get a Girl Started on Her Path!
Financial support for Girl Scout programs is needed and appreciated. You can make a donation by check, gifts of stock, or credit card either by mail or online by clicking here.
---
Girl Scouts of Northern California Job
s
You can search open positions and apply online by clicking here. Thank you for referring our jobs to qualified friends.