---
Did You Know that because of YOU...
63,000 meals have been served to the hurgry at Parish Kitchen
102 people saved their homes from foreclosure
446 students received services through therapeutic school counseling programs in ten Catholic schools and five public schools
If you would like to learn more about Catholic Charities Programs visit
www.covingtoncharities.org
_______________________________________
Free Support Group

Parents of Addicted Loved-Ones (PAL)

PAL

provides support for parents of an addiction to drugs or alcohl.

Group Meets Every Wednesday from 6:30-8:00 p.m.

Catholic Charities, 3629 Church Street, Latonia

Brochure

_______________________________________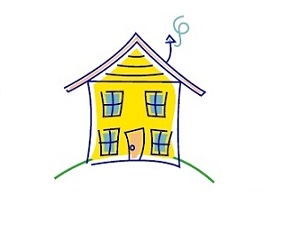 Homebuyer Education Class
FREE Homebuyer Education Class
Learn about managing money, budgeting, insurance, inspections, mortgage lending, realtors, protecting your investment and predatory lending.
Saturday, March 4, 2017 9am-5pm
Saturday, April 1, 2017 9am-5pm
Catholic Charities 3629 Church St, Latonia
REGISTRATION REQUIRED (859) 581-8974

Saturday, March 18, 2017 Turfway Park from 7-11 pm

$80 per person includes Buffet Food, Drinks, Casino-style Gaming Chips, NCAA Sports Bar, and more
Purchase Event Tickets online at www.nkycharitynight.org
and select Parish Kitchen

Players donate their play-money winnings to the charity of their choice throughout the evening. The charity who receives the largest donation total will have the opportunity to choose a horse in the Spiral Stakes in hopes of winning $5,000, $3,500, $2,500 or $1,000
Ticket purchase deadline is March 10th. Please choose Parish Kitchen when you finalize your purchase for ticket sale credit.

Purchase Event Tickets online at www.nkycharitynight.org
Don't forget to select PARISH KITCHEN at ticket purchase.
For more information, call Vicky Bauerle at 859-581-8974 or vbauerle@covingtoncharities.org
Visit Catholic Charities at www.covingtoncharities.org or
Join us on Facebook