---
Catholic Charities Job Openings
Housing Counselor
Parish Kitchen Weekend Staff
Mental Health Counselor
Click here to view all openings.


Free Support Group
PAL's (Parents of Addicted Loved ones)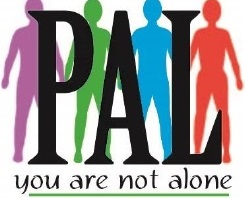 Group meets every Wednesday from 6:30-8:00 p.m. at Catholic Charities, 3629 Church Street, Covington, KY
For more information click here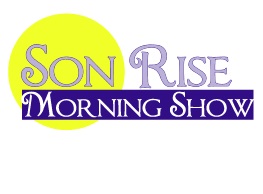 Catholic Charities has a monthly radio spot on the Son Rise Morning Show. Listen on the 4th Thursday of every month at 8:20 am visit our web site at http://www.covingtoncharities.org/news-events/podcasts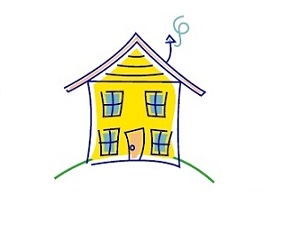 Homebuyer
Education
FREE CLASS
Learn about managing money, budgeting, insurance, inspections, mortgage lending, realtors, protecting your investment and predatory lending.
Saturday, January 7, 2017 9am-5pm
Saturday, February 4, 2017 9am-5pm
Catholic Charities, 3629 Church St, Latonia, Ky.
REGISTRATION REQUIRED (859) 581-8974

Catholic Charities Recipe for an Unforgettable Christmas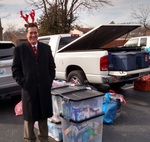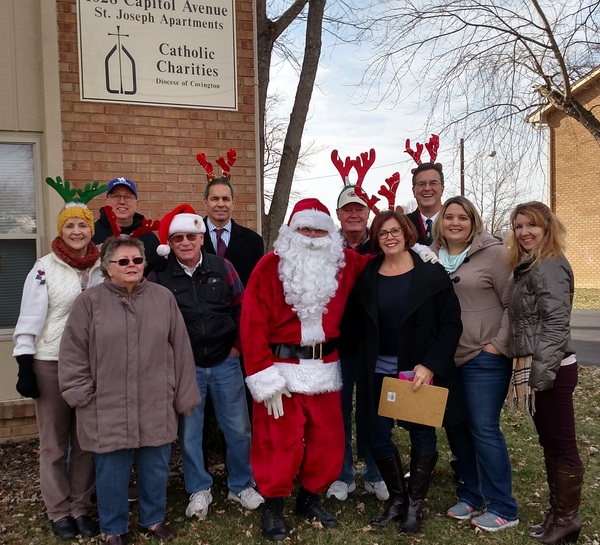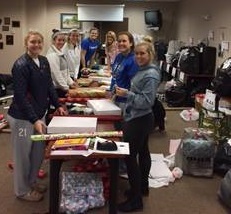 Combine the following Ingredients:


A Grade School Penny
Many Kindhearted Families
Several Generous Businesses
Caring Groups of Friends
Toys from the Sisters of Divine Providence
A National Championship Women's College Basketball Team
Many Many Elves
A Jolly Santa Claus
Stir the above with over 350 clients in need and the true joy of Christmas.
Because of the generosity of so many wonderful donors and volunteers, Catholic Charities was able to help over 60 families. That's over 125 adults and 225 children who experienced the joy and love of Christmas. Thank you all for making this Christmas so special for those in need. This program is what Catholic Charities mission is all about—Extend a Hand, Change a Life. Merry Christmas and Happy New Year to all!!!