---
Free Support Group for Family and Friends with a loved one in jail or prison.
3rd Tuesday of every month
6:30-8:00 p.m.
Catholic Charities
3629 Church St, Covington, KY 41015
For more infomation contact Maria Meyer at
mmeyer@covingtoncharities.org or
859-581-8974 ext 117
Brochure

_______________________________________
Free Support Group

Parents of Addicted Loved-Ones (PAL)

PAL

provides support for parents of an addiction to drugs or alcohl.

Group Meets Every Wednesday from 6:30-8:00 p.m.

Catholic Charities, 3629 Church Street, Latonia

Brochure

_______________________________________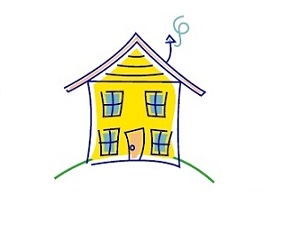 Homebuyer Education Class
FREE Homebuyer Education Class
Learn about managing money, budgeting, insurance, inspections, mortgage lending, realtors, protecting your investment and predatory lending.
Saturday, May 6, 2017 9am-5pm
Saturday, June 3, 2017 9am-5pm
Catholic Charities 3629 Church St, Latonia

Catholic Charities is "EGGstatic" over the outpouring of support during this Easter season.
Three unbelievable groups of people helped make the Easter holiday a little brighter at our St. Joseph Apartments. St. Joseph Housing Program provides apartments for people who were experiencing homelessness. Our successes are huge, including 6 kids in high school and 8 residents enrolled in college. But without the help of others the successes would not be possible. Thanks For Your Support!!!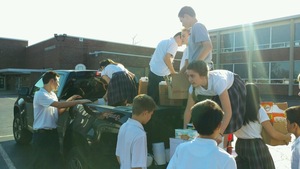 St. Henry 8th graders participated in a service learning project about Catholic Charities, St. Joseph Apartments Housing Program and then hosted a school wide collection drive! Thank you for making a difference to those less fortunate!
What did the students have to say about the project? "It's not hard to help others", "Helping others makes you feel good", "Homeless people are so close to us and need our help", "Little acts of kindness will go a long way", "God tells us to serve those in need and Brandy helped us do that". These fabulous students truly live up to their name, The Crusaders!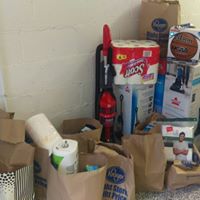 Special thanks to St PiusX Church for the special lent collection for Catholic Charities Suppor
tive
Housing Program, St Joseph Apartments. The donations received will be used for those families just entering the St Joseph Apartments from shelters/streets. What a blessing to have amazing supporters around our ministry! Thanks again to all!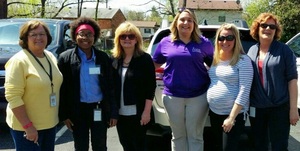 Catholic Charitie
s would like to thank Catholic Health Initiatives for making Easter special for our St. Joseph A
partments! It was a very "Hoppy" day. Our residents were overwhelmed by their generosity. Thank
you for blessing our residents and sharing the love of Jesus! Picture includes volunteers from Catholic Health Initiatives.
If you would like to learn more about how you or your group could help Catholic Charities contact Lesley Duggan at lduggan@covingtoncharities.org
or 859-581-8974
Visit Catholic Charities at www.covingtoncharities.org or
Join us on Facebook