Simón worked hard all his life, and always dreamed of building his own house. His dreams were shattered when he suffered a pre-stroke that paralyzed the right side of his body. Chalice sponsorship has helped in his recovery and he is once again living a full life.

Ukrainian family embarks on a new orchard business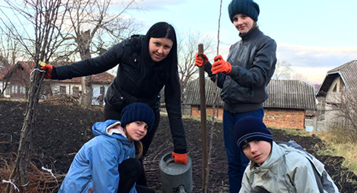 Chalice sponsorship has lightened some of the burden on the children's single mother, but it has always been the family's wish to be self-sufficient. The gift of fruit trees provided from the Chalice gift catalogue has granted them their wish, and they are looking forward to harvesting fresh fruit from their beautiful new orchard.

John's parents are both hearing impaired, so he and his brothers grew up using sign language. Although the boys were very proficient at signing, they have had difficulty speaking and understanding spoken language, leaving them unable to communicate with most people.



It's International Development Week!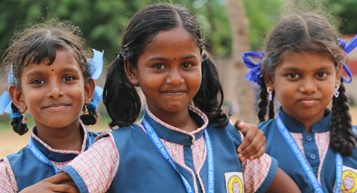 It's International Development Week, a time when Canadians recognize our role in development work in the global south. We're hosting a contest to match this year's theme, "Together for Gender Equality". We'll be posting a daily question about the lives of women and girls at our sites on our Facebook and Instagram pages. To enter, comment on the photo with your answer. For each correct answer, your name will be entered into a random draw to win a prize! The prize is $50 towards our gift catalogue, where you can choose meaningful gifts to help women and girls in need. You can even give the gift in honour of a friend or loved one, and we'll send them a beautiful card. Stay tuned all week for chances to enter and win!
Request Prayer for a Loved One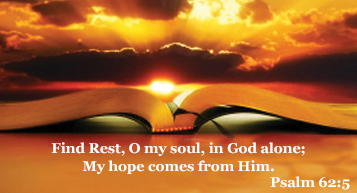 Do you have a loved one who needs prayer? Every morning, the staff of Chalice gathers to pray for the intentions of our supporters.