Ireen Achieves Her Teaching Dream

"I'm so happy I'm able to give back to my community and help my family," Ireen says. "I love teaching and would like to see all vulnerable children succeed in life. May God bless, guide, and protect all of you helping children through Chalice."

Chalice Donors Raise Money for Cold Snap
In response to a terrible cold snap experienced in Ukraine late in the winter season, Chalice launched a Critical Needs Fund, attempting to raise $23,241 for the purchase of wood for 129 families of sponsored children.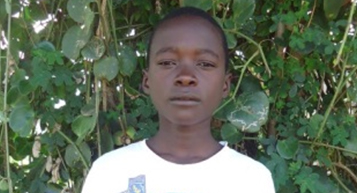 Benedict is a natural math whiz, and excels in mathematics, physics and biology classes. When asked what he wants to be when he grows up, he responds: "I'm very good at science. When I grow up, I want to study to become a neurosurgeon."


When Domporo's crops failed because of extremely heavy rains, he looked for another way to make up his lost income. He developed a keen interest in rearing animals, and was given two goats from Chalice's Gift Catalogue. Domporo took good care of the goats and after just two years, has a herd of 11 goats!