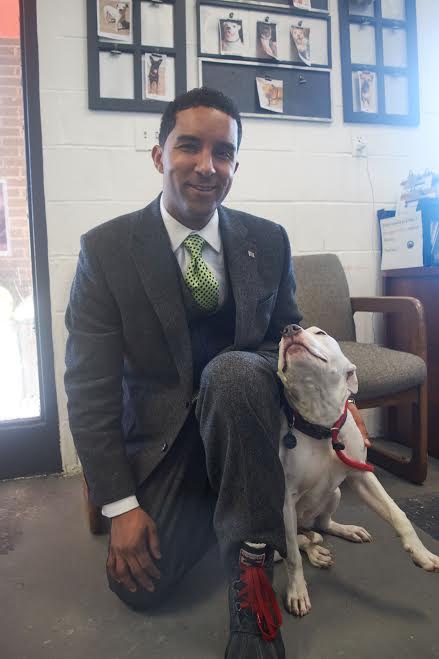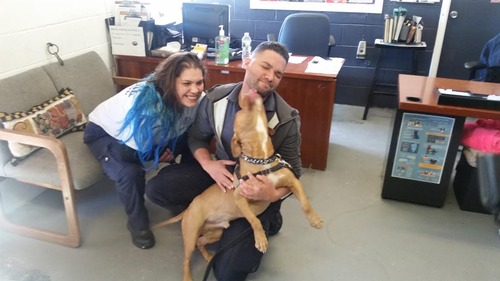 Animal Shelter
Some of Mount Vernon's four-legged residents are looking for a forever home. The Mount Vernon Animal Shelter has dogs and cats available for adoption. If you don't have time or space for a new furry family member, the Shelter is always looking for volunteers. Click here to see some animals that are available.
Our thanks go out to Shawn Carroll and his amazing staff for the work they do. These individuals work every day to take care of animals. It's more than feeding and caring; it's nurturing them back to health, socializing them, and showing them that humans are friends. The Animal Shelter is open every day from 11am to 3pm so come and visit. You just may find your next family member.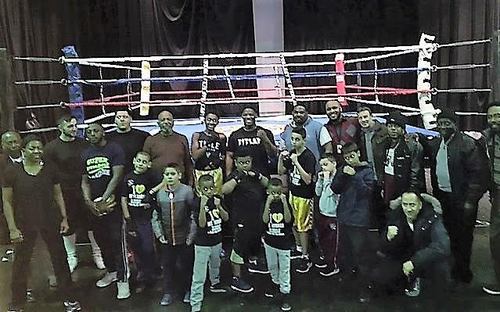 Recreation
Don't let the snow fool you! Spring is coming and our Department of Recreation is excited. Rec staff has been busy this week – planning for the 2017 Jr. RBI season, coordinating with Westchester County about clean-up plans for Wilson Woods Park, and preparing for the warm weather. We are excited to announce that the Department will be installing a water play area for families to enjoy. We need your help though - click this link here to take our poll and let us know what park should get the Water Play Area!
The Department also hosted the Mount Vernon Boxing Club's first boxing showcase this week. Over 50 residents came out for the exhibition and to learn about boxing. Tai Chi lessons were available as part of our senior program. This ancient practice is noted for improving breathing and movement capabilities. Call the Department at 914-665-2420 to learn more about the exciting programs we have available for Mount Vernon residents of all ages.
The Department of Recreation was also busy with assisting residents during Winter Storm Stella. The Department provided over 220 emergency meals to seniors.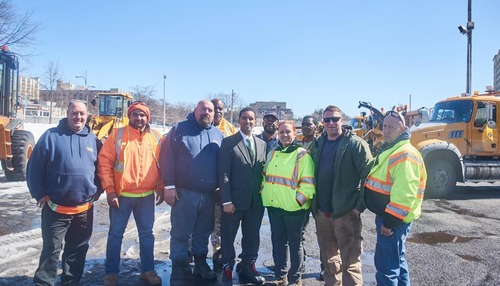 DPW
The City of Mount Vernon was prepared for the blizzard which thankfully didn't bring as much snow as feared. Once the city learned that snow was on its way, all Department heads assembled for a pre-storm prep meeting. Mechanics came in early to hook up the snow removal apparatus and place tire chains on the trucks; crews began to salt the roads – particularly the city's emergency routes and hills; and it was an all-hands on deck approach.
Thanks to Governor Andrew Cuomo and Westchester County for having Mount Vernon's back when it came to snow removal. New York State Department of Transportation came down with extra equipment to help us move the snow as quickly as possible. Check out our DPW working with NYSDOT here!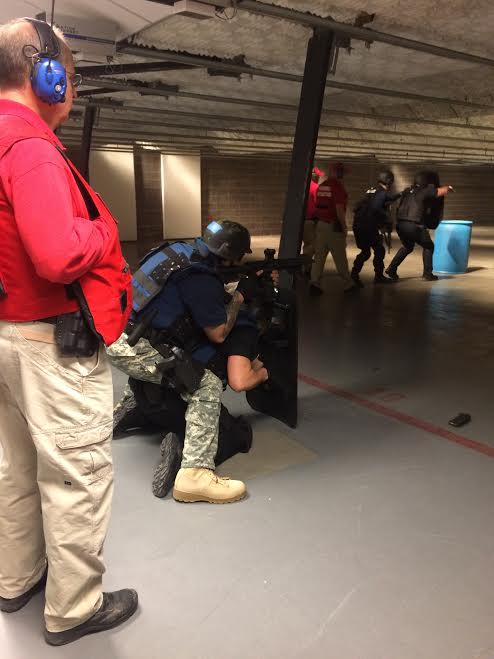 Police and Fire Update
This week, Mount Vernon Police Department members underwent SWAT training. SWAT training is essential because police officers have to be equipped and trained to respond to every possible scenario.
Training was also on the agenda for the Mount Vernon Fire Department as the administration met with the Pelham Fire Department to discuss possible shared training and services agreements.
Town Hall/Canal Village Follow Up
This week, Mayor Thomas and staff attended the Canal Village Revitalization workshop at Benjamin Turner Middle School. The workshop was packed and committee members went to hear from the public about issues they were concerned about and how they want Mount Vernon's rustbelt to be revitalized. Mayor Thomas spoke about the importance of our reconnecting with our historical roots as a Port City and how the effort is designed to preserve our proud past as we journey toward the future. Staying engaged throughout the revitalization process is essential. More workshops will be scheduled in the coming weeks. An online bulletin board has been set up for those that wish to leave comments or ideas. Click here to add your input!
Mark your calendars
Saturday, March 25th, at 5pm, filmmaker Jeff L. Lieberman will present his documentary The Amazing Nina Simone. Nina Simone was a groundbreaking artist whose talented voice and fearless advocacy demanded to be heard. Tickets are $5.00 and the event is at the Doles Center. Click here for more information.
City Council Agenda: Check out this week's City Council Agenda Packet to see the items on the upcoming City Council calendar. Remember to stay engaged – call the clerk's office at 914-665-2348 to sign up to speak at the Wednesday night (March 22nd) meeting.
.