Click to view this email in a browser

Progress on Memorial Field
This week marked a major milestone for Memorial Field. The Mount Vernon Board of Estimate and Contract passed authorization allowing the City of Mount Vernon to agree to the New York State Department of Environmental Conservation's consent order. By this order, the City of Mount Vernon paid a fine of $40,000 to the DEC for the environmental concerns at Memorial Field. This officially begins the process of cleaning-up the impacted areas at the Field. Based on the order, the community can expect a timeframe of approximately 18 months to remediate the areas and return the park to public use. Should the city fail to adhere to the environmental remediation timeframe, Mount Vernon will face fines and penalties.
Work is officially underway to get the field ready to host the UniverSoul Circus on May 16th. The accompanying photo show the debris clean-up that began Friday, March 31st.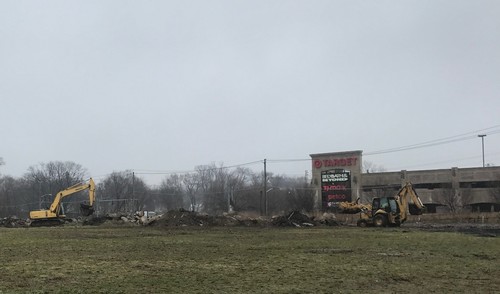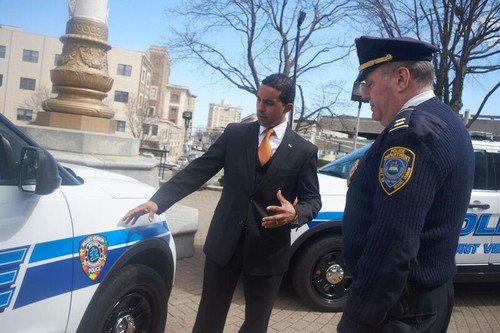 Autism Awareness Month
April is Autism Awareness Month, and the City of Mount Vernon is committed to showing their support for raising awareness. The Mount Vernon Police Department and Mayor Richard Thomas have outfitted two police cars with Autism Awareness Decals. The Mount Vernon Police Department aims to increase autism awareness among its law enforcement officials and in the community. This is part of the Department's 21st Century Policing initiative which continues to close the gap between police and community relations.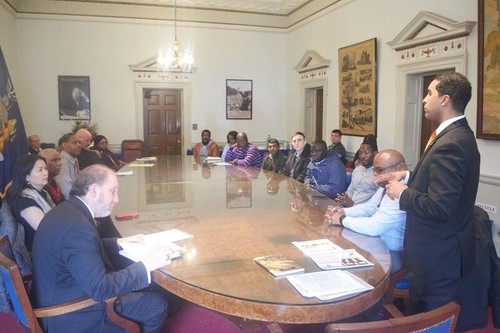 Meeting of the Fourth Avenue Merchants Association
Mayor Thomas and Department Heads held a meeting of the Fourth Avenue Merchants Association on Thursday. The Mount Vernon Industrial Development Agency was also represented as supporting small businesses is a core part of the Agency's mission. The purpose of the meeting was to listen to the thoughts and concerns of the members as well as to introduce the association members to the administration officials in place to help them address issues. Topics discussed included code enforcement, tickets, and parking. During the meeting Mayor Thomas reiterated his commitment to opening a line of communication between the members and his office. In addition the Mayor shared with the association his hopes for the future of the Fourth Avenue markets as the area continues to be redeveloped.
The 4th Avenue meeting resulted in more trash cans being added to the block and updating the merchants that the city is conducting a study on how to improve 4th Avenue and increase economic activity in the area. The question still stands, are you part of "Team No" or are you part of "Team Go?" If your business group or association is interested in a meeting please contact MayorThomas@cmvny.com or 914-665-2360.