The Second Phase of Step Up Through Public Works – Join us October 30th at 8:30 am to Discuss Next Steps

For the past six months, Step Up Silicon Valley in partnership with Professor Scott Myers-Lipton has been convening community stakeholders on the Public Works Project. The dialogue and action is centered on rebuilding San Jose and reducing income inequality by providing individuals with living wage paying jobs through a Public Works Project.

We are now in the second phase of the project – Scientific Polling. Thanks to a generous supporter of both Catholic Charities of Santa Clara County and San Jose State University, we received funding to poll the residents of San Jose and to gauge their interest and gain insight on re-tooling the business tax in order to create the finest roads and public infrastructure, best community services, and safest neighborhoods.

We look forward to discussing next steps with you on October 30th from 8:30 am - 10:30 am, at Catholic Charities of Santa Clara County at 2625 Zanker Road, San Jose.

For more information on the Step Up Through Public Works Project email Angela Silveira.

---
Volunteers Needed for the Step Up Through Public Works Scientific Polling from November 18-22
Step Up Silicon Valley, along with Professor Myers-Lipton and his San Jose State University (SJSU) students, have joined forces to conduct a poll on November 18th-22nd at the SJSU Applied Research Center to see whether the voters of San Jose support a 2016 ballot measure to re-tool the local business tax so that San Jose has the necessary funds to create the finest roads and public infrastructure, best community services, and safest neighborhoods.

We have the following shifts available from Wednesday through Sunday, November 18-22:
Two 1.5 hour shifts running from 5:30-8:30 pm, Wednesday-Friday

Three 2 hour shifts running from 12:00-6:00 pm, Saturday and Sunday
This campaign is in alignment with Step Up Silicon Valley's vision to reduce poverty and to increase economic opportunity in Santa Clara County.

If you are interested in signing up for a shift, please email Angela Silveira with the date and time of the shift.
---
The Myth of Welfare
For many years society has been arguing on whether or not Welfare and the "handouts" keep people in poverty and corrupt the poor to take advantage of the government cash aid.

Is that true or a myth? Read Eduardo Porter's article here.
---




About Us
Step Up Silicon Valley is a social innovation network focused on reducing poverty in Santa Clara County through convening, advocating for policy changes, and incubating innovative solutions to help people move out of poverty. We achieve this by working closely with representatives from various organizations and community members to coordinate breakthrough systems change that allow us to holistically create a thriving community in which none are too poor to give or too wealthy to be in need, and where everyone has access to affordable health care, sufficient nutritious food, decent affordable housing, meaningful educational and career opportunities, and reliable income that meets their basic financial needs. Learn more at www.stepupsv.org.

Our Vision and Mission
Our vision is to reduce poverty and increase economic opportunities in Santa Clara County. The mission of Step Up Silicon Valley is to achieve this vision by transforming community awareness and generating the political will to create systems change that will enable individuals and families to step up and out of poverty in Santa Clara County.



Join our

mailing list,

visit our

website,

or follow us on social media.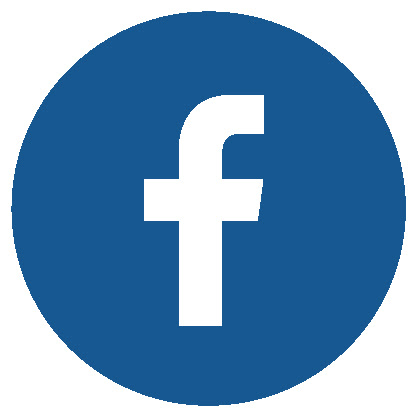 ---
Community Announcements

SVCN's 8th annual 'Be Our Guest' Luncheon

Thursday, October 29th, 11:00am - 1:00pm

The Silicon Valley Council of Nonprofits is hosting their 8th annual Be our Guest Luncheon at the Rotary Summit Center. Only 50 seats are available.

Reserve your tickets today by clicking here or email jourdinh@svcn.org


Step Up Silicon Valley Core Team Meeting

Next meeting: Friday, October 30th.

The SUSV core team meets on a monthly basis in order to build and strengthen relationships, identify community needs, work with diverse leaders and the community-at-large to cut poverty and build the capacity to bring about needed systemic change.

Contact Angela Silveira to learn more.

---

Be a Step Up Silicon Valley Intern!

Step Up SV is looking for an intern to provide support to our Managing Director and Program Coordinator. The ideal candidate will be an undergraduate college student familiar with the Bay Area nonprofit service provider landscape or with an interest in social innovation, community development, and economic opportunity.

View the full job description here.
If you or someone you know is interested in our internship, please contact Angela Silveira

---


Community Action Poverty Simulations

Experience 1 Month of Poverty in 2 Hours. The Community Action Poverty Simulation (CAPS) immerses us in the harsh reality of a Silicon Valley that grows in disparity as much as prosperity.

Our next Poverty Simulation is on November 19, 2015 –hosted by San Jose Leadership.

If you would like to sponsor, host, or attend a poverty simulation, please contact Angela Silveira.

---


1,000 Out of Poverty

Next meeting: Friday, November 13th.

The 1,000 Out of Poverty team meets monthly to co-create community-based solutions that provide people access to jobs, healthcare, housing, food, and education.

Contact Angela Silveira to learn more about our initiative.


---

Become a Year Up Professional! Year Up offers a free, one-year, intensive training program that empowers low-income young adults to succeed in professional careers and higher education.

85% of Year Up graduates are employed or attending college full-time within four months of completing the program.

To become a Year Up Professional, you can apply here.

For more information on this, contact Vincent Salazar.

---


Get Ready for a New Career as a Security Officer!

Start your career as a security officer through Goodwill's Good Guard Program. Classes begin each month and are filled on a first-come, first served basis.

For more information on the Good Guard Program, contact John Seaman or download the information flyer here.