Igniting Community-Driven Change To Make the Invisible, Visible
The Silicon Valley economy is going strong with more companies expanding their businesses and hiring new employees. This is all good news unless you happen to be one of the 18% of the population struggling to make ends meet. So who are these people? Why don't we see them? We don't see them because in Silicon Valley, poverty is invisible.
Imagine a family of four, two full-time working parents with two children to support, making $24,000 a year in Silicon Valley. How does one make ends meet? How does one live comfortably from day-to-day without the constant worry of falling further?
Thanks to a recent grant that Step Up has received from The Knight Foundation, we have been able to open the eyes of public employees, community leaders, and corporate employees on the depth of poverty that is right in their backyards through the Community Action Poverty Simulations.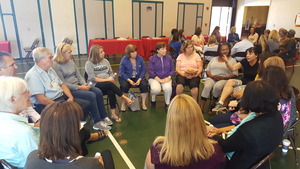 With this support, we have been able to document the outcomes of the events and see the positive impact that they have. Most recently, the Step Up team hosted a Simulation at the Moreland School District in the Campbell area. The District wanted to have their staff and leadership teams experience the challenges that some of their students and families may face every day. Weeks after the simulation, the participants are still connected to the impact the experience had on them. One of the leaders at the school said,
"
Honestly, the poverty simulation has already changed some of the behaviors of our staff when dealing with families in need."
Would you like to "walk through the shoes" of a family of four and make ends meet at $24,000 a year in Silicon Valley? If yes, please consider hosting a poverty simulation at your company/organization. For more information, contact Angela Silveira at
asilveira@stepupsv.org
.
To view the video made by the Moreland School District to educate their employees about the day-to-day life of low-come people, click here: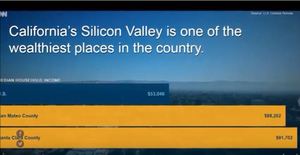 Saving Works & College Savings Circle at a National Forum
In October, 2016, Step Up Silicon Valley Senior Managing Director Almaz Negash, and Professor Jeff Ashe, Author and Research Fellow at the Carsey School of Public Policy will make a joint presentation on Saving Works and College Savings Circle at the Annual Catholic Charities USA convening in Boston. The Step Up collaboration with Professor Jeff Ash began in early 2015 when we invited him to speak about his book "In Their Own Hands;" a strategy for financial inclusion. Since then, Professor Ashe has been advising Step Up on how to structure a College Savings Circle and community-based savings in general.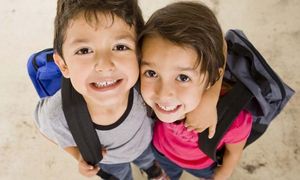 The College Savings idea was introduced by members of the Step Up Network at the 2013 annual retreat. The Step Up partners at the time decided to explore the possibilities of creating a college savings account as a way to reduce generational poverty in Santa Clara County. Today, the idea has turned into action thanks to our partner Manny Barbara of Silicon Valley Education Foundation. The foundation launched the first pilot at Edenvale Elementary School in the Oak Grove School District in San Jose. The plan is replicate the pilot in other schools within the East Side Alliance.
To learn more about the College Savings Circle project, visit our website at
www.stepupsv.org/college-savings-circle
.

San Joseans for a World-Class City Continues to Make Strides
On March 7th, a landmark compromise was made between the City of San Jose and the San Joseans for a World-Class City initiative. That compromise placed a 25 cent general sales tax for businesses on the June ballot, requiring a simple majority to pass. That tax initiative went on to pass the June ballot and is now on its way to the November election as Measure G.

The new Measure G will use various formulas for different kinds of businesses, but foundationally it will change the per-employee fee. It will increase the fee from the current $150 per employee, to $195. The Measure will continue to have exemptions for nonprofits and for financial hardships in small businesses. Measure G will also adjust with inflation throughout the years.

This project began as a collaborative effort between Professor Scott-Meyers Lipton and Step Up Silicon Valley. For more information on the history of the project, click below.


Pay for Success Project Launches "Partners in Wellness"
On Tuesday, August 30th, 2016, Santa Clara County launched the second phase of the "Pay for Success" program, focusing on serving high-utilizing clients in the County's emergency and impatient behavioral health system. The program, Partners in Wellness, is run by the County and will be initiating a performance-based contract with Telecare Corporation. The Telecare Corporation is a behavioral health services provider who will be coordinating care and improving outcomes for approximately 250 high-utilizing clients over the course of the six year project.
Partners in Wellness
will offer services which include intensive case management, comprehensive behavioral health treatment, substance use treatment, and housing support. An integral part of this program will be the research conducted from Stanford University to evaluate and assess whether the assistance of Telecare's services improves the health and well-being of the clients served.
The program will benefit both County clients and County staff by stabilizing some of the most challenged clients in the community. It will reduce utilization in acute care settings and reduce overall County expenditures on these clients. The Telecare Corporation defines their "success" in delivering service by the efficiency and appropriate use of emergency and inpatient psychiatric services, as well as improved clinical wellness of the client over time.
For more information on how the Santa Clara County Pay for Success started, please visit our website at
www.stepupsv.org/step-up-incubation/pay-for-success/
.

Follow Step Up Silicon Valley!
Follow us as we co-create transformative and client-centric systems change that enables individuals and families to step out of poverty in the Santa Clara County.
Connect with us on our social channels to read about our work on our Community Action Poverty Simulations, College Savings Circle, 1000 Out of Poverty, and more!





Thank You to Our Sponsors!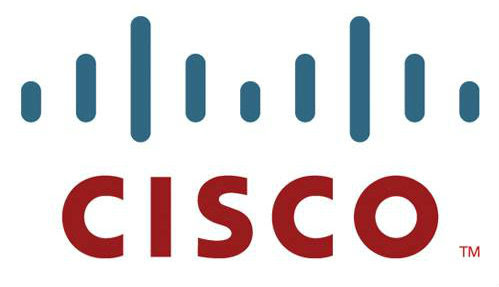 Michael & Mary Ellen Fox

Marcos & Denise Herrera

Agnieszka Winkler & Art Lund

Melissa Greer









Get Social with us!




Community Announcements
---
1 in 4 Children Live in Poverty in California
The Golden State is the richest in the country, with more millionaires and billionaires than any other state — but we're also the leader in another category.

California has the worst child poverty in the nation: 1 in 4 children in California lives in poverty. That's more than 2.4 million kids who deserve better. But for far too many people, this problem is invisible.

Sign up here to join the fight and say you're ready to end child poverty in California: www.endchildpovertyca.org

Geriatric Home Aide Certification
Earn a Certificate from Foothill College when you complete 104 hours of training. All classes are FREE and no residency documentation is required.

Dates: September 26 – November 23, 2016
(Mondays, Tuesdays, and Wednesdays)
Time: 2:00 pm – 6:00 pm
Location: Catholic Charities of Santa Clara County
For more information for future events, view the flyer here.



Reserve your seat by contacting

Irmela Vrankic

or call at (408) 325-5171.




Catholic Charities' Continuum of Care – Senior Homecare Services
Day Break Cares, an initiative of Catholic Charities of Santa Clara County, offers services to find compassionate care for aging loved ones in their own homes, to improve and enrich vital, independent living, to promote dignity and self-respect, and to encourage participation in community life.

Non-medical services such as Homecare, Senior Activity Centers and Behavioral Health Care are provided.

To learn more about these services and also receive connections, counseling, and advice for seniors and their families, call their Elder Care Line at 408-831-0441.



Open Enrollment for Year Up September Classes

Year Up is now accepting applications for their Fall 2016 class!

Year Up is a free professional IT training program that educates young adults in hardware and software for five months in their downtown San Jose location. After their training, students begin internships in locations like Facebook, eBay, Google, and LinkedIn.

Two new educational tracks have also been added to the Year Up class: Financial Operations and Professional Sales.

An educational stipend of $600 is provided for the first five months and $1000 for the next six months while in the internship.

The only requirements are as follows:
- A high school diploma or GE

Sign up here for an information session.

Click below to apply for their September Class.




Ignite Your Community To Make The Invisible, Visible
Each year, Step Up Silicon Valley engages about 1,000 people to action in our movement to reduce poverty in Santa Clara County.

The Community Action Poverty Simulation is an engagement tool that raises awareness and deepens understanding of how poverty affects families and individuals in our community.

If you would like more information on our Simulations, please contact Angela Silveira or visit our website.

1000 Out of Poverty Meetings
Next meeting: Friday, September 23, 2016

The 1,000 Out of Poverty team meets monthly to co-create community-based solutions that provide people access to jobs, healthcare, housing, food, and education.

Contact Angela Silveira to learn more about our initiative.