Dear Friends and Community Partners,
We hope all of you are enjoying this wonderful holiday season filled with family, friends, and community. As we wrap up the year 2016, we would like to take this time to reflect, celebrate, and to thank you for all your support and partnerships.

At Step Up Silicon Valley, we measure our impact by the success of our community partners who implement and scale initiatives that we ideated and incubated. We believe in leveraging community resources and building on the strength of our partners to launch disruptive and untested systems change initiatives that have the capacity to reduce generational poverty. Here are few such examples.
San Josean's for a World-Class City Campaign: Thanks to the leadership of Prof. Scott Myers-Lipton, and our community partners, the initiative has resulted in a $12.7 million in funds raised to fix our roads, hire community workers, and hire more police force. This accomplishment also resulted in Step Up and Professor Myers-Lipton being recognized as one of the Silicon Valley Council of Nonprofits 2016 Change Makers. Ideas matter, they matter more when they are turned into action by individuals who are committed to take the difficult road, for the greater good. Click below to read more on the positive impact of the San Josean's for a World-Class City Project.

Pay For Success: Santa Clara County is now one of the first counties in the nation to implement the Pay for Success (PFS) models, and we are proud to say that Step Up Silicon Valley of Catholic Charities of Santa Clara County was at the forefront of that process. In 2012, SUSV incubated the project with a $10,000 grant from the City of San Jose, and $150,000 from the Health Trust. Today, PFS is a multimillion dollar initiative and is poised to transform the way in which we serve complex social issues like chronic homelessness and chronic mental health. We congratulate Santa Clara County for their commitment and success. Please read a recent SSIR article below by Greta Hanson, chief assistant Santa Clara County Counsel and the county's primary legal advisor on the multimillion dollar PFS.

College Savings Circle: Our partnership with Silicon Valley Education Foundation to develop College Saving Circle is another start up project that we are happy to see grow in the able leadership and commitment of Manny Barbara and the SV Education Foundation. The College Savings Circle goal is to provide an easy and self-empowering platform for families to take charge and set their own goals in terms of timeframe and the amount they can afford to save for college. Step Up is committed to help SVEF scale the project in other areas in the county. Click below to read more on College Savings Circle.
​


Our Projects and Community Engagement Plans for 2017
As we look to the coming year, we will be working to further support our existing initiatives and continuing to turn our systems change incubated ideas into action. Below is a quick preview of Step Up's 2017 initiatives:
In the spirit of the holidays and in solidarity with our fellow brothers and sisters who continue to struggle to make ends meet, we encourage you to
GIVE BACK
to your favorite organization. Give the gift of time, wisdom, and financial resources to support those who are less fortunate than us.
Thank you and Happy Holidays,
Almaz Negash
Thank You to Our Sponsors!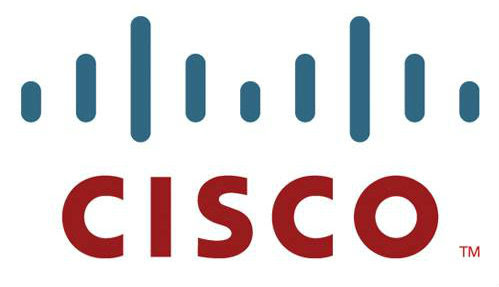 Michael & Mary Ellen Fox

Marcos & Denise Herrera

Agnieszka Winkler & Art Lund

Melissa Greer









Get Social with us!




Community Announcements
---
Immigration Hearing — December 15th at Santa Clara County Office
Date: Thursday, December 15th 2017 Time: 1:00 pm – 4:00 pm
Location: Board of Chambers of the Santa Clara County Government Center, 70 West Hedding Street, San Jose.

The Immigration Hearing will begin no sooner than 2:00 pm. Translation services will be available in Spanish and Vietnamese.

1000 Out of Poverty Meetings
Next meeting: Friday, December 16th, 2016

The 1,000 Out of Poverty team meets monthly to co-create community-based solutions that provide people access to jobs, healthcare, housing, food, and education.

Contact Angela Silveira to learn more about our initiative.

Protect Our Community: Action Planning Day
Join the 'Protect Our Community Coalition' on December 18th at 1:30 pm at the San José City Hall Rotunda.

Led by non-profit leaders and community members, the Coalition will break into three working groups, to share up-to-date information and community concerns, and promote actions that everyone can take.

Register for the planning day for free at: http://bit.ly/2gGAbSL

Geriatric Home Aide Certification
Earn a Certificate from Foothill College when you complete 104 hours of training. All classes are FREE and no residency documentation is required.

Dates: January 17 – March 22, 2017
(Mondays, Tuesdays, and Wednesdays)
Time: 2:00 pm – 6:00 pm
Location: Catholic Charities of Santa Clara County
Orientation and registration will be held on Friday, January 13, 2:00 pm - 4:00 pm. For more information for future events, view the flyer here.

Reserve your seat by contacting Caitlin Jung at (408) 831-0441 or Irmela Vrankic

at (408) 325-5171.




City of San Jose Increases Minimum Wage to $15/hour

Catholic Charities' Continuum of Care – Senior Homecare Services
Day Break Cares, an initiative of Catholic Charities of Santa Clara County, offers services to find compassionate care for aging loved ones in their own homes, to improve and enrich vital, independent living, to promote dignity and self-respect, and to encourage participation in community life.

Non-medical services such as Homecare, Senior Activity Centers and Behavioral Health Care are provided.

To learn more about these services and also receive connections, counseling, and advice for seniors and their families, call their Elder Care Line at 408-831-0441.


Ignite Your Community To Make The Invisible, Visible
Each year, Step Up Silicon Valley engages about 1,000 people to action in our movement to reduce poverty in Santa Clara County.

The Community Action Poverty Simulation is an engagement tool that raises awareness and deepens understanding of how poverty affects families and individuals in our community.

If you would like more information on our Simulations, please contact Angela Silveira or visit our website.