We hope all of you are enjoying a wonderful summer filled with family, friends, and community.

We would like to thank our community partners, sponsors, and advisors for taking the time to meet and talk about Step Up Silicon Valley during the community listening visits from January to March. Your feedback on the current strategies and suggestions for what Step Up can do to be a catalyst for innovation and social change in Santa Clara County has been invaluable. You helped us identify strategies that build upon our existing strengths and improve our processes in Step Up 3.0 (FY2016-FY2020). In the ensuing weeks, we will share details of our findings and strategic direction. Meanwhile, below, please find our midyear progress report.


2016 SUSV Funders:
Special thanks to our individual and corporate funders who believe in the power of collective effort to make a difference in our community. We thank Applied Materials, Cisco, Knight Foundation, eBay Foundation, Santa Clara University, US Bank, Michael & Mary Ellen Fox, Marcos & Denise Herrera, Agnieszka Winkler & Art Lund, and Melissa Greer.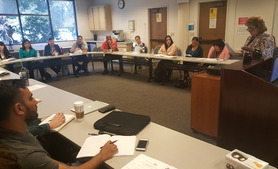 1,000 Out of Poverty
– The 1,000 Out of Poverty cohort continues to provide services to program participants through interagency collaboration while tracking client progress using a common outcomes measure. We convened capacity building trainings to support service providers with additional resources and best practices. We thank Next Door Solutions,
Sunday
Friends, Bill Wilson Center, Stride Center, Catholic Charities of Santa Clara County, and Community Technology Alliance for their dedication to the pilot.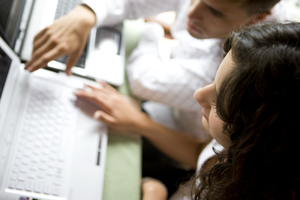 Cisco-CCSCC Data Integration:
Step Up Silicon Valley, through its lead agency Catholic Charities of Santa Clara County, received a Cisco grant to facilitate and pilot the design of a technological solution to assist with tracking and reporting self-sufficiency outcomes across multiple social service agencies. The first cohort for the project is the 1000 Out of Poverty. We are in the initial stages of the project and we will keep you posted on our progress.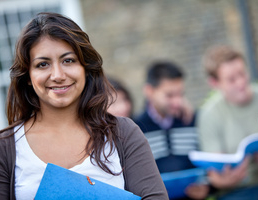 College Savings Circle:
Silicon Valley Education Foundation, in partnership with EARN and Step Up Silicon Valley, is launching the first pilot College Savings Circle program in East Side Alliance. The pilot will enable families and their children to develop a college-bound mindset through college savings.​
Community Action Poverty Simulation:
Over the years, we learned that the poverty simulation invokes empathy, compassion, and understanding of those who are living in poverty. We also heard from our participants that it is a "bridge builder," a "catalyst f
or dialogue and action." We agree, for we have witnessed participants whose hearts and minds changed as a result of the simulation. So this year, we are increasing outreach to corporations, nonprofits, faith-based organizations, educational institutions, and foundations. We are developing a high school curriculum to increase awareness, engagement, and to nurture our future compassionate leaders. In addition, we developed a training module for resource volunteers prior to each simulation.