Lack of Affordable Housing
A Direct Link to Poverty and Inequality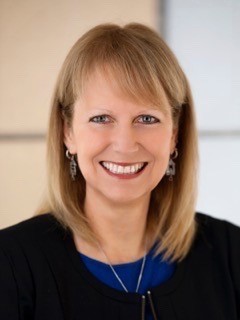 The Silicon Valley region sees tremendous income disparity, with some of the nation's highest paid professionals and wealthiest industries, and yet many of our community members are struggling mightily. Limited availability drives up costs, forcing residents to compete for housing in one of the most expensive housing markets in the nation. And relief is nowhere in sight: year over year, housing prices rise faster than incomes in the area. This lack of affordable housing in our state and region directly contributes to poverty and inequality.
Last summer, SV@Home emerged as a new response to our housing crisis by taking a regional approach to map out a strategic, coordinated pathway to move the dial on housing solutions in Silicon Valley. The new non-profit organization is supported by business, governmental, and civic leaders who all recognize the social and economic impacts our housing crisis has on our communities. In just a short time, SV@Home has begun to make an impact on our regions' housing and planning policies to improve our area's health and well-being -- from leading the charge to improve San Jose's "Jobs First" General Plan with housing-friendly policies, to working with cities to set aside publicly-owned land for affordable housing, to raising awareness and driving partnerships among our region's business, civic, and governmental leaders.

Now, we are working to engage the full community in the conversation about housing policy, by convening and coordinating a number of events during Santa Clara County Affordable Housing Week(May 13 – 20). Please join us! The full list of Affordable Housing Week offerings can be found at: www.svathome.org/events
Leslye Corsiglie
Executive Director
SV@Home
Click below to read the article on our blog and join the conversation about Affordable Housing.


Housing Crisis:
Bay Area school districts struggling to retain teachers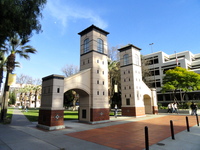 Many teachers throughout the Bay Area are struggling to find stable, affordable housing near their jobs, forcing them to commute long distances, take in roommates, or work extra jobs to make ends meet. The situation has become so severe that some teachers are considering moving out of the city, or leaving the profession altogether. Enrollment in teacher-preparation programs decreased by more than 70 percent between early 2000 and 2013 and the housing crisis is only making it worse.

The question we need to ask ourselves as a community is: what is our investment priority? If we can't provide affordable housing for our teachers, then how do we expect to educate our children? While the quest for a workable solution continues, it is imperative that we focus our attention on what matters – the well-being of our community.

Click below to read more about how the housing crisis is affecting Bay Area teachers.


John 23rd Multicultural Health Clinic

Catholic Charities of SCC invites you to visit their Whole Health Clinic that provides primary, mental health, substance abuse, wellness education, exercise classes, insurance enrollment, and more to adults 18 and over.
A multicultural practice, the outstanding team provides these services in over 20 different languages. The Clinic can also assist with signing patients up for insurance for documented residents. Undocumented residents are referred to other area clinics that support their needs.
Location:
195 E. San Fernando Street, Suite 100, San Jose CA 95112
Accepted Insurance:
Medi-Cal, Medicare, Santa Clara Family Health Plan, Valley Health Plan, Anthem Blue Cross
For more information on the Clinic and the services they offer, download their
flyer here
or visit their
website
.

For resources on affordable housing, visit our website here.

Thank You to Our Sponsors!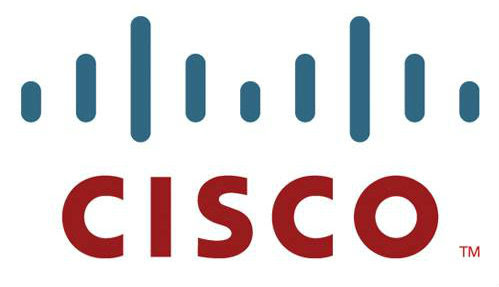 Michael & Mary Ellen Fox

Marcos & Denise Herrera

Agnieszka Winkler & Art Lund

Melissa Greer









Get Social with us!




Community Announcements
---
Wake Up to Aging: Aging, Caregiving
Caregiving and the Sandwich Generation.
Join the "Wake Up to Aging" series as they provide suggestions for making caregiving more effective and less stressful to enable caregivers to more sensitively help elders maintain independence and a higher quality of life.

This workshop will analyze challenges faced by caregivers from multiple perspectives, present available resources for assistance, and provide policy recommendations for the community to consider.

Date: May 19, 2016 Time: 5:30-7:30 pm Location: Sunnyvale Community Center, 550 East Remmington Drive Sunnyvale, CA, 94087

For more information for future events, view the flyer here.
Or call 408-831-0440

Open Enrollment for Year Up September Classes

Year Up is now accepting applications for their September 2016 class!

Year Up is a free professional IT training program that educates young adults in hardware and software for five months in their downtown San Jose location. After their
training, students begin internships in locations like Facebook, EBay, Google, and LinkedIn.

An educational stipend of $600 is provided for the first 5 months and $1000 for the next 6 months while in the internship.

The only requirements are as follows:
- Young adult is 18-24

Ignite Awareness through Community Engagement
Each year, Step Up Silicon Valley engages about 1000 people to action in our movement to reduce poverty in Santa Clara County.

The Community Action Poverty Simulation is an engagement tool that raises awareness and deepens understanding of how poverty affects families and individuals in our community.

If you would like more information on our Simulations, please contact Angela Silveira or visit our website.

1,000 Out of Poverty Meetings
Next meeting: Friday, May 20, 2016

The 1,000 Out of Poverty team meets monthly to co-create community-based solutions that provide people access to jobs, healthcare, housing, food, and education.

Contact Angela Silveira to learn more about our initiative.

Trades Orientation Program Accepting Summer 2016 Class
Sign up for a no cost, nationally certificated, 130-hour career training program to learn what it takes to become a working apprentice in the trade of your choice. Youth (18+), women, veterans, and under-represented minorities are highly encouraged to apply.

Applications will be accepted from June 6th – June 9th.

To reserve a spot for orientation or for more information, interested applicants can visit www.wpusa.org/top or contact Louise Auerhahn, 408-809-2131, lauerhahn@wpusa.org.