Step Up's New Initiative: Step Up Through Public Works
Silicon Valley is one of the most affluent areas in the United States, yet many in our community cannot make ends meet. In Santa Clara County, nearly 1 in 5 cannot afford the basic necessities each month without financial assistance. Moreover, the Silicon Valley is a region of "haves" and "have nots" with a hallowed out middle class. Too many middle class people have been forced into poverty, and too many residents struggle with the high costs of housing, transportation, and health care.

This February, Step Up Silicon Valley invited Prof. Scott Myers-Lipton to kickoff this year's Learning & Development Series at the Leavey School of Business of Santa Clara University. At the meeting, there were over 30 community leaders, advocates, educators, and business leaders in attendance. Prof. Myers-Lipton asked us to envision the possibilities of living in a just and equitable society where individuals have the right and access to a job, a living wage, a decent home, good education, adequate medical care, and adequate protection from the economic fears of old age and unemployment. Inspired by President Roosevelt's and Dr. Martin Luther King's call to implement an Economic Bill of Rights, Step Up Silicon Valley, in partnership with Scott Myers-Lipton, has decided to pursue two of these rights: the right to a job and the right to a living wage.

To learn more about this new initiative and how Step Up is helping co-create a more stable platform for economic opportunities, please join our Step Up Team Meeting on Thursday, July 30 at 8:30 a.m. at Catholic Charities of SCC, 2625 Zanker Road, San Jose.

Links to Recent Data on Poverty

Struggling To Get By: The Real Cost Measure in California in 2015
If families do not have enough income, what necessities do they sacrifice?

The Real Cost Measure is a basic needs budget approach that estimates the income required to meet only basic needs for a given household type in a specific community, and then determines how many households have income below that level. With this approach, the Real Cost measure gives a better sense of the challenges families face by revealing the real cost of basic needs in their specific communities and exposing the trade-offs between competing needs.

United Way takes the information provided by the Real Cost Measure and cuts through stereotypes about people living in poverty in California. They make clear that hard work alone is not enough for many Californians to meet their basic needs. To help struggling families break these barriers, United Way looks into ways that they can use the Real Cost measure as a benchmark to design plans to help low-income families.

To read more about the Real Cost Measure Click Here

A Campaign for Economic Security
The Insight Center for Community Economic Development is known of its work on Wealth Gap and on Economic Self Sufficiency. Currently, the Center is focusing on educating and advocating for Economic Security which changes the conversation about poverty from scarcity to abundance, opportunity, and possibilities.

For more details on their upcoming webinars and other research materials, please Click here.

California Budget & Policy Center
Storylines That Are Holding Back Broader Economic Opportunity in California
The start of the 2015-2016 fiscal budget marks noteworthy advances for California. The first-ever Earned Income Tax Credit (EITC) was created in California, expanding health care coverage to undocumented children from low-income families and making increased investments across education.
In spite of these advances, the 2015-2016 budget does not clearly support a safety net for low-income families, seniors, and people with disabilities.

For the full article by Chris Hoene Click Here


Community Announcements


Start a Career in Technology!

In collaboration with Stride Alliance, Catholic Charities, are providing tech skills training for career track positions in the tech industry.

For more information contact Steve Hunt.

---


Step Up Silicon Valley Core Team Meeting

Next meeting: July 30

The SUSV core team meets on a monthly basis in order to build and strengthen relationships, identify community needs and strives to work with diverse leaders and the community-at-large to cut poverty and build the capacity to bring about needed systemic change.

Contact Angela Silveira to learn more.

---

Community Action Poverty Simulatiuons

August 17, 2015 – Bellarmine College Prep, San Jose

September 15, 2015 –Mitty HS, San Jose

If you would like to sponsor, host, or attend a poverty simulation, please contact Angela Silveira.

---

Step Up CAN (Collaboration - Advocacy - Network)

Next meeting: August 14

Step up CAN team meets monthly to co-create community based solutions and to providing people access to jobs, healthcare, housing, food, and education.

Contact Angela Silveira to learn more about our initiative.

---





About Us

Step Up Silicon Valley is a social innovation network focused on reducing poverty in Santa Clara County through convening, advocating for policy changes, and incubating innovative solutions to help people move out of poverty. We achieve this by working closely with representatives from various organizations and community members to coordinate breakthrough systems change that allow us to holistically create a thriving community in which none are too poor to give or too wealthy to be in need, and where everyone has access to affordable health care, sufficient nutritious food, decent affordable housing, meaningful educational and career opportunities, and reliable income that meets their basic financial needs. Learn more at

www.stepupsv.org

.

Our Vision and Mission

Our vision is to reduce poverty and increase economic opportunities in Santa Clara County. The mission of StepUp Silicon Valley is to achieve this vision by transforming community awareness and generating the political will to create systems change that will enable individuals and families to step up and out of poverty in Santa Clara County.

Join our

mailing list,

visit our

website,

or follow us on social media.
Thank You to Our Sponsors!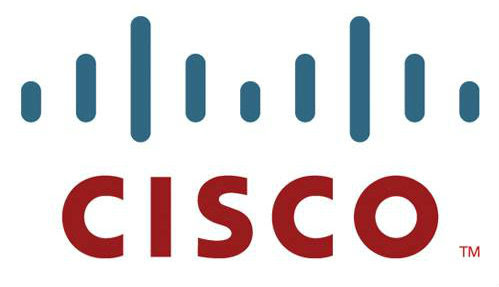 Michael & Mary Ellen Fox Marcos & Denise Herrera
Almaz Negash | Managing Director, Step Up Silicon Valley
Tel: (408) 325-5128 | anegash@stepupsv.org