A call to action!

January is Poverty Awareness Month.
Did you know that
1 in 5
people in Santa Clara County live in
poverty?
Silicon Valley is known for its innovation, ingenuity, wealth, and sadly for
POVERTY
. We live in one of the richest regions in the world and yet,
18%
of our populations can't make ends meet. The high cost of living in Silicon Valley means that the real level of poverty in the county may actually be greater than what is reported.
So the question is,
what kind of a community do we wish to live in? I would say a just, equitable, and thriving community, where everyone has access to affordable health care, sufficient food, decent affordable housing, meaningful educational and career opportunities, and reliable income that meets their basic financial needs.
Get Involved:
To realize the vision of creating a thriving community would require that we find ways to work together. For no one person, organization, government, and/or business can solve complex issue like POVERTY. So, let's use this month and every month to work in solidarity with each other, share ideas, knowledge, and resources to create a thriving community.
Thank you,
Almaz Negash
Sr. Managing Director, Step Up Silicon Valley
Food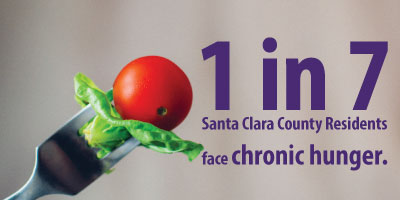 Housing: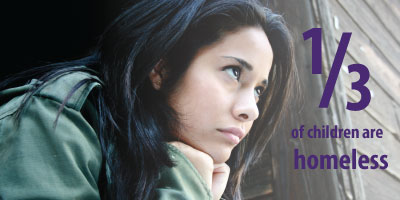 Health Care: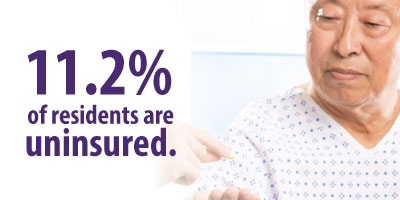 Education: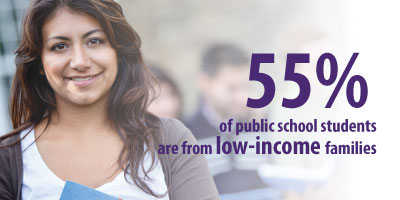 Income: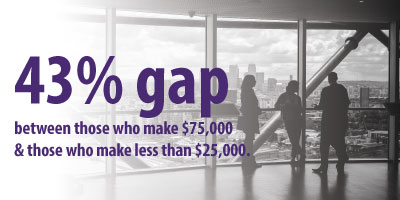 Here is how you can get involved in our efforts:
Preventing Generational Poverty: During 2017, Step Up Silicon Valley in partnership with the Leavey School of Business at Santa Clara University, will host a speaker series on preventing generational poverty led by economists, policymakers, and practioners. In the weeks to come, we will send you more details.

Participate and/or Host a Community Action Poverty Simulation: Experience the facts of poverty in Silicon Valley through role-play.

1,000 Out of Poverty: Support the members in their efforts to work together to lift people out of poverty.

Data Integration: Participate in our efforts as we get ready to issue an RFP on a technology solution that enables social service agencies to port data directly from their unique client tracking software to a single shared data warehouse or hub.

College Savings Circle: Support Silicon Valley Education Foundation as they launch the first pilot project in the Eastside Alliance to prepare students for a lifetime of learning.

Social Innovation Leadership Forum (SILF): Join social entrepreneurs, thinkers, and leaders from nonprofits, business, government, education, and the community to share innovative leadership lessons and continue building a social innovation network.
To learn more about how you can be a part of the movement to cut poverty, contact Angela Silveira at
asilveira@stepupsv.org
.





15 Million Children in the U.S. Live in Poverty.



There are about 15 million children in the United States that live in families that are below the federal poverty line. A majority of these families have parents who work full-time jobs, if not more than one. Yet low wages and the high cost of living leave these families struggling to make ends meet. Research shows that poverty can hinder a child's ability to learn and can also contribute to poor health and mental health issues. The National Center for Children in Poverty has multiple publications showing that poverty is the single greatest threat to a child's well-being. Click below to read a few of their reports.



Thank You to Our Sponsors!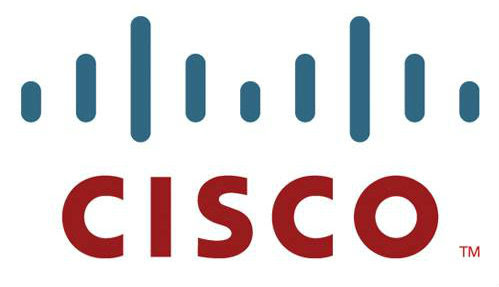 Michael & Mary Ellen Fox

Marcos & Denise Herrera

Agnieszka Winkler & Art Lund

Melissa Greer









Get Social with us!




January Topics:
---
- Poverty statistics: Food, Housing, Healthcare, Education, Income.

- Child Poverty Research
Community Announcements
---

Community Action Poverty Simulation (CAPS)
Each year, Step Up Silicon Valley engages close to 1,000 people in Santa Clara County to the day to day challenges of low income families though CAPS.

Our next Simualtion is on Saturday, January 28th, 2017 at Santa Teresa Parish, 9:00 am.

Click here to register.

The Community Action Poverty Simulation is an engagement tool that raises awareness and deepens understanding of how poverty affects families and individuals in our community.

If you would like more information on our Simulations, please contact Angela Silveira or visit our website.

Social Innovation Leadership Forum (SILF)
Step Up will be co-hosting the 2017 SILF event on "Design Thinking for Social Innovation."

Date: Friday, February 17th
Time: 8:30 am -12:00 pm Location: San Jose State Lucas Business Complex, located at 2933 Bunker Hill Rd., Santa Clara.

Fore more information, visit the website: www.sjsu.edu/svsiln

Catholic Charities' Continuum of Care – Senior Homecare Services
Day Break Cares, an initiative of Catholic Charities of Santa Clara County, offers services to find compassionate care for aging loved ones in their own homes, to improve and enrich vital, independent living, to promote dignity and self-respect, and to encourage participation in community life.

Non-medical services such as Homecare, Senior Activity Centers and Behavioral Health Care are provided.

To learn more about these services and also receive connections, counseling, and advice for seniors and their families, call their Elder Care Line at 408-831-0441.