Another Step Up Idea Turned to Action!
Step Up Silicon Valley is happy to announce the successful incubation of our 2015 advocacy project known today as "San Joseans for a World-Class City." This campaign seeks to offer living wage jobs to local hires through the modernization of the San Jose Business Tax.

Step Up incubates systems change initiatives that begin as community-based ideas to become community-owned and operated projects. The San Joseans for a World-Class City coalition today includes public/government stakeholders, non-profits, and faith-based institutions. Step Up supports the campaign as a coalition member, alongside Next Door Solutions to Domestic Violence, The Stride Center, and Justice for Immigrants – Diocese of San Jose.

As a systems change incubator, Step Up offers a platform for community members to turn ideas into action. Our three accomplishments towards successfully incubating this project include:
Convening diverse community stakeholders to generate innovative solutions to poverty in Silicon Valley,

Raising funds for polling,

Polling to engage community members, the results of which indicate community interest in the campaign, and

Building a coalition.
This project will move forward in 2016 under the leadership of Professor Scott Myers-Lipton of San Jose State University.
To read more about the campaign, click here.
---
Catholic Charities USA Celebrates the Passage of the Tax Extenders Package
As part of the budget bill, Congress passed the Tax Extenders Package, making Earned Income Tax Credits (EITC) and Child Tax Credits (CTC) permanent. Many people struggling with poverty whom Catholic Charities serve greatly welcome the agreement on the tax extenders package and year end omnibus appropriations bills.
"The fact that the tax extenders package passed with bi-partisan support is encouraging, but even more promising is the fact that our elected representatives recognize the need to help the poor and most vulnerable in our society by making the EITC and CTC permanent," stated Sister Markham, OP, PhD, President & CEO of Catholic Charities USA (CCUSA).
CCUSA has long advocated for this permanent extension of the EITC and CTC as part of the overall plan to reduce poverty in the United States. The EITC and CTC are two of the federal government's most effective anti-poverty programs because they promote work and create opportunities for vulnerable workers and their families. With this newly extended package, CCUSA welcomes a number of other charitable and anti-poverty tax deductions and credits that will be helpful to Catholic Charities clients.

To view the full press release, click here.
---
The Stanford Center on Poverty and Inequality will host its 3rd annual State of the Union Conference – February 1st, 2016
On February 1st, the Stanford Center on Poverty and Inequality will host its 3rd annual State of the Union conference. The feature presentation will be, "The Poverty and Inequality Report."

In the 2016 report, The Center assesses how the U.S. stacks up against peer countries on such key indicators as poverty, labor market performance, health inequality, income inequality, wealth inequality, spatial segregation, educational inequality, social mobility, and safety net performance.

Conference details:
Date: February 1, 2016
Time: 10:00 AM to 3:30 PM (PST)
Location: Stanford University Koret-Taube Conference Center
Attendance is free and lunch will be provided.

To RSVP, click here.
---
Entrepreneurship and the Common Good
Step Up Silicon Valley Welcomes Students from Luther College of Iowa
A group of twelve students and their professors are on a visit to Silicon Valley from Luther College, a private liberal arts institution with about 2,400 undergraduate students in Decorah, Iowa, for their interdisciplinary course on "Entrepreneurship and the Common Good."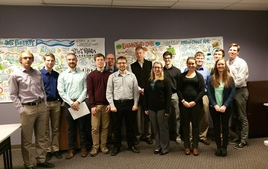 Their course gives them the opportunity to speak with innovators and industry leaders, as well as civic leaders, policy experts, and various social service providers. The students are challenged to tackle several ethical questions related to the following themes: higher education and civic responsibility, entrepreneurship and the common good, and technology and economic inequality.

Step Up Silicon Valley is grateful for their visit and wishes them the best on their course.
---
Retirement Security: Planning for Tomorrow So Our Families Can Live Today.
The ability to make ends meet as a retired adult is becoming less and less attainable. Over the last 50 years, America's promise has been broken; offering a world where something better is there for the next generation, yet too many middle and working class families struggle to pay for day-to-day basics. The most ordinary things – a layoff, injury, illness, or divorce
–
can suddenly put an end to the security they were promised for working so hard.

Facts:
23 million Americans over the age of 60 are poor or near poor

$3,000,000 – the amount Prudential estimates a 40 year old person will have to have saved for retirement at the age of 65 to last until the age of 90

$32,696 – the annual cost of the basics for two elders renting in California.
To view the full issue brief by the Insight Center, click here.
---




About Us
Step Up Silicon Valley is a social innovation network focused on reducing poverty in Santa Clara County through convening, advocating for policy changes, and incubating innovative solutions to help people move out of poverty. We achieve this by working closely with representatives from various organizations and community members to coordinate breakthrough systems change that allow us to holistically create a thriving community in which none are too poor to give or too wealthy to be in need, and where everyone has access to affordable health care, sufficient nutritious food, decent affordable housing, meaningful educational and career opportunities, and reliable income that meets their basic financial needs. Learn more at www.stepupsv.org.

Our Vision and Mission
Our vision is to reduce poverty and increase economic opportunities in Santa Clara County. The mission of Step Up Silicon Valley is to achieve this vision by transforming community awareness and generating the political will to create systems change that will enable individuals and families to step up and out of poverty in Santa Clara County.



Join our

mailing list,

visit our

website,

or follow us on social media.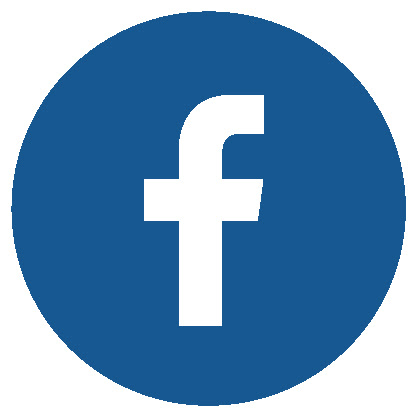 Community Announcements

---

The Trades Orientation Program is now accepting applications for its Spring 2016 class.

Participants will learn what it takes to successfully apply to become a working apprentice in the trade of their choice, such as Carpenter, Electrician, HVACR Tech, Roofer, Pipefitter, Plasterer, Ironworker, Sheet Metal, and more.



There is

no cost

to students for this nationally certificated, 130-hour career training program.



Applications will be accepted from Jan. 25 through Jan. 27. Applications must be completed in person at an orientation session.

To reserve a spot for the orientation or for more information, click here or contact Louise Auerhahn, 408-809-2131, lauerhahn@wpusa.org.


---


Experience 1 Month of Poverty in 2 Hours.

The Community Action Poverty Simulation (CAPS) immerses us in the harsh reality of a Silicon Valley that grows in disparity as much as prosperity. This core convening strategy intends to educate and engage our community members towards action.

Our next Poverty Simulation is on Friday, February 5th, 2015 at 8:00 am, hosted by Leadership Sunnyvale and Sunnyvale Community Services.

You can register here.

If you would like to sponsor, host, or attend a poverty simulation, please contact Angela Silveira.


---

How to Develop and Implement an Impactful Public Policy Agenda Training

This session will first provide an overview of the rules and guidelines for nonprofit advocacy and then delve into the ways in which you can build better advocacy within your organization.

January 14th, 2016. 9:00am-11:00am at the Sobrato Center for Nonprofits San Jose.

To register for this session, click here.

This event is hosted by the Silicon Valley Council of Nonprofits.


Step Up Silicon Valley Core Team Meeting

The SUSV core team meets on a monthly basis in order to build and strengthen relationships, identify community needs, work with diverse leaders and the community-at-large to cut poverty and build the capacity to bring about needed systemic change.

Contact Angela Silveira to learn more.

---

1,000 Out of Poverty

Next meeting: Friday, February 19th.

The 1,000 Out of Poverty team meets monthly to co-create community-based solutions that provide people access to jobs, healthcare, housing, food, and education.

Contact Angela Silveira to learn more about our initiative.

---


Get Ready for a New Career as a Security Officer!

Start your career as a security officer through Goodwill's Good Guard Program. Classes begin each month and are filled on a first-come, first served basis.

For more information on the Good Guard Program, contact John Seaman or download the information flyer here.