Santa Clara County Board of Supervisors Approved a $12 million Financing for Pay for Success
Step Up Silicon Valley: Measuring Our Impact – One Social Innovation at a Time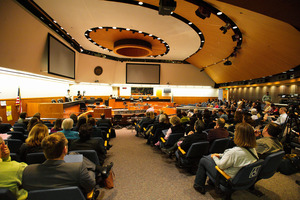 Ideas matter.

Step Up Silicon Valley develops innovative initiatives that have high potential for high impact. When these ideas are turned into action, we impact the lives of the most vulnerable in our community. The Step Up initiative with its limited funding and staff exemplifies and proves the power of community partnerships and leveraging the resources of all community stakeholders for a team-based, community-centric approach to creating new, innovative solutions to one of the County's and the nation's most pressing problems: economic inequality. One such example is Santa Clara County's Pay for Success.
On June 23, 2015, the Santa Clara County Board of Supervisors unanimously approved $12 million in financing over a six year period for Pay for Success for Chronic Homelessness: Project Welcome Home. The funding will allow Abode Services, the lead agency to provide housing and other supportive services to those who are the most frequent users of County resources.
In 2012, Step Up Silicon Valley received a $10,000 grant from the City of San Jose to investigate Pay for Success (PFS). The opportunity to continue to pursue PFS became possible after Step Up was successfully awarded a $150,000 grant from The Health Trust to explore these "social impact bonds," a financing method that would potentially shift the way nonprofits are funded. The initial seed funding spurred Step Up Silicon Valley to contract with Third Sector Capital Partners to launch the initiative. On August 27, 2013, the Santa Clara County Board of Supervisors unanimously approved the PFS proposal with pilot areas focusing on chronic homelessness and mental illness. Step Up played a key role throughout the process by leading community engagement and education efforts on Pay for Success-Social Innovation Financing.
Project Welcome Home is the first Pay for Success Project in California. This pilot is set to reduce chronic homelessness in Santa Clara County, ending homelessness and increasing stability and improved health for our community members, including children, youth, seniors and chronically homeless families. The project would also improve the supportive housing delivery system in Santa Clara County.


To learn more about Pay for Success for Chronic Homelessness, please click here.
---
Good Things Happening at Step Up Silicon Valley!
We have some exciting changes at Step Up this month, with a Stanford graduation, a new Program Coordinator, a new Summer Intern, and our Public Affairs Assistant transitioning to a new role.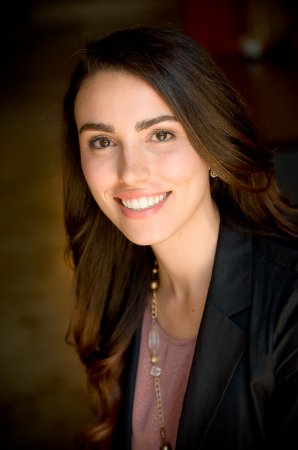 Please join us in welcoming Step Up Silicon Valley's new full-time Program Coordinator, Angela Silveira. Angela joins us from Skype, where she was the Project Manager and Graphic Designer. She is a graduate from San Jose State University with a BA in Graphic Design and a Minor in Portuguese. As the Program Coordinator, she will be working with our community partners on our quest to reduce poverty and increase economic opportunities for all. Welcome to the team, Angela!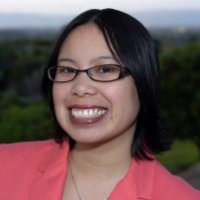 We would like to thank Adelene Ramos, Step Up's Public Affairs Assistant for her support of our initiatives and network for the past year and half. She has gone above and beyond to coordinate logistics for Step Up's initiatives, including Step Up CAN (Collaboration Advocacy Network) formerly known as 1,000 Out of Poverty, the Core Network, the Learning and Development Series, Environmental Justice, and CommUniverCity's Money Matter's program. Fortunately, Adelene will stay close to Step Up and will be working with Communications and Public Affairs of our backbone organization, Catholic Charities of Santa Clara County. Thank you, Adelene!



Debra Pacio, our Step Up intern for the last three years, recently graduated from Stanford University with departmental honors in English Literature. Debra was first introduced to Step Up Silicon Valley in 2012 through the Haas Center for Public Service at Stanford. She will continue with Step Up through the end of the summer. Debra is currently a participant of the Summer Institute for General Management, a program offered by the Graduate School of Business at Stanford University. Congratulations, Debra! We are proud of you!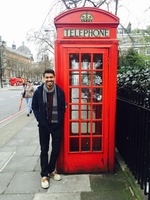 We are also pleased to welcome our new Summer Intern, Nealay Vasavda. Originally from Fremont, Nealay is a rising senior at Union College in Schenectady, NY, with a double major in Anthropology and Political Science. Drawn to Step Up because of our commitment to real, meaningful results, he plans to use his learnings as an Intern to create an in-depth ethnographic study of poverty in Silicon Valley as his capstone senior thesis. In doing so, he hopes to raise awareness and drive sociopolitical change. Welcome to the team, Nealay!

If you would like to learn more about these exciting changes, feel free to contact Angela Silveira.
---
Congratulations to Ali Barekat and Sunday Friends for being Recognized with the Jefferson Award
We would like to congratulate Sunday Friends Executive Director, Ali Barekat and the entire staff and team for their achievement in receiving the Jefferson Award, honoring them for their most outstanding achievements in public service.

Sunday Friends is an organization that empowers low-income families to break the cycle of poverty by teaching them life skills by offering multiple classes held every Sunday.

Sunday Friends has been an integral part of the Step Up Core Team and we are extremely proud of their achievements.

Check out the video interview from KPIX 5 here.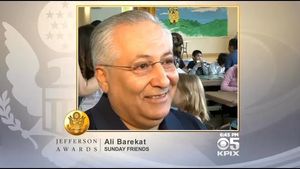 To learn more about Sunday Friends, visit their website.
---
The California Poverty Measure: Learn Who is Affected by Living in the Country's Highest-Poverty State
The California Poverty Measure (CPM) is an annually released document that improves upon traditional poverty measures. The CPM is closely modeled on the Supplemental Poverty Measure (SPM), and addressed the many weaknesses of the Official Poverty measure (OPM). By referencing these two models, the California Poverty Measure adjusts its formula to better measure on geographical differences.

To read the new release of the California Poverty Measure, click here.

To learn more about other reports from Stanford, click here.
Community Announcements
Great Opportunity to Start a Career in the Construction Trade!
Application sessions for the Santa Clara County Trades Orientation will be held June 29–July 1.

Applications are open to all Santa Clara County residents who are, 18 and old

er, posses a high

school d

iploma or GED, and eligible to work in the U.S.


Youth, women, veterans and under-represented minorities are highly
encouraged to apply.


There is no cost to participate.

To learn more about the Trades Orientation Program, email Louise Auerhahn at lauerhahn@wpusa.org
---
Free Financial Education Workshop - "Money Management and Credit"
Catholic Charities of Santa Clara County offers free financial workshops that are customizable to a group or individual's needs.
Community Action Poverty Simulations

August 17, 2015 – Bellarmine College Prep, San Jose

September 15, 2015 –Mitth HS, San Jose
If you would like to sponsor, host, or attend a poverty simulation, please contact
Angela Silveira
.
---
Step Up CAN (Collaboration - Advocacy - Network);
formerly known as 1000 OOP



Next meeting: July 17



Step up CAN network, formerly known as 1,000 OOP, meets monthly to discuss new ideas and share successes, challenges, and opportunities.

Contact Angela Silveira to learn more about our initiative.
---
Step Up Silicon Valley Core Team Meeting



Next meeting: July 30



The SUSV core team meets on a monthly basis in order to build and strengthen relationships, identify community needs and strives to work with diverse leaders and the community-at-large to cut poverty and build the capacity to bring about needed systemic change.



Contact

Angela Silveira

to learn more.