Step Up Silicon Valley Case Manager's Training Series


Over the past few years, through our work with the 1,000 Out of Poverty partners, case managers, and community leaders, we have learned invaluable lessons about the opportunities and barriers that exist to lift people out of poverty. These challenges range from strict funding criteria, to lack of time, resources, and to the overall complexity of poverty that case managers have to deal with.

Case managers are on the forefront of serving individuals and families with their unique situation. Equipping them with tools they need to navigate complicated systems is paramount to our efforts to reduce, alleviate, and prevent poverty. As such, Step Up Silicon Valley is launching a three-series case manager's training program facilitated by Larry Robbins of Robbin & Associates. These training series are holistic and build on each other to provide case managers the tools they need to effectively serve clients.

In the next few days, we will send registration details. Meanwhile, please SAVE the dates below.

The Three Training Series include:
The Rules of Engagement
Friday, June 2nd, 2017

How You Can Be a Change Agent! How to Increase Motivation to Change In the People You Serve
Tuesday, September 12th, 2017

It Takes a Village! How to Develop a Seamless and Powerful Referral System Community to Help People Succeed
Tuesday, December 5th, 2017
Registration information will follow soon.





About Larry Robbin


Larry Robbin, Executive Director of Robbin and Associates, is nationally recognized as the workforce development expert. Robbin has over 45 years of experience in diverse direct service, management, program development, training, and consulting. He has trained people across the county and has worked with over 1,000 employment related organizations across sectors.


For additional information on the training series, contact Angela Silveira at asilveira@stepupsv.org.

Join a Lecture by Prof. Nicky Santos, S.J. School of Business, Marquette University on "The Margins and Morals of Poverty and Prosperity."
What are fair and just business practices when engaging with impoverished populations?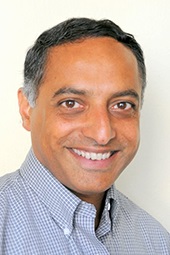 This lecture given by Nicholas Santos, Assistant Professor of Marketing at Marquette University, will propose and explore the integrative justice model (IJM), an ethical framework that provides guidelines for "fair" and "just" engagement with impoverished populations. These guidelines can result in a positive outcome for all parties, offsetting the manipulation of impoverished and vulnerable groups.




Date: May 2, 2017
Time: 4:00 p.m. - 5:15 p.m.
Location: St. Clare Room, Harrington Learning Commons | Santa Clara University Library.

Click here for more information on the event and how you can register.

Learning and Development Series: Monday, May 22nd, 2017
Continuing on our quest to find ways to Prevent Generational Poverty, we are delighted to announce our speaker Conway Collis, President and CEO of GRACE (Gather, Respect, Advocate, Change, Engage), a nonprofit organization sponsored by the Daughters of Charity. Collis will be speaking about his current work on data-driven policy to reduce child poverty in California. He will help us understand how GRACE is navigating through the political legislative process and how we can get involved.

Please save the date and we will share more information in the weeks to come.
Date: Monday, May 22nd, 2017
Time: 9:00 am - 10:30 am
Location: Forbes Family Conference Center, Room 126, Lucas Hall, Santa Clara University, 500 El Camino Real, Santa Clara, CA, 95053

RSVP by Thursday, May 18th to: asilveira@stepupsv.org

The Rise of Underemployment: Supporting the Needs of Low-Income Workers
A recent report released by the Federal Reserve Bank of San Francisco Community Development team focuses on the increasing number of involuntary part-time workers who are living in poverty.

Their findings reveal that people who are willing to work full-time are unable to find jobs, forcing them to be part-time employees, and likely live in poverty. Click below to review the full report.

Click below to review the full report.


San Jose City College Launches Scholarships to Offer Free College to Low-Income Students

On Wednesday, March 8th, 2017, Mayor Sam Liccardo and community college leaders unveiled the San Jose Promise Program. This program will cover two years of community college costs that includes tuition, fees, books, materials, and transportation for up to 800 students.



The income-based scholarship program covers students attending San Jose City College, Evergreen Valley College, and West Valley College. Applications are open to high school students in June.

San Jose leaders believe that the launch of this new scholarship program will drive hundreds of low-income students into higher education opportunities.

Click below for more information on the program for free City College tuition.




Thank You to Our Sponsors!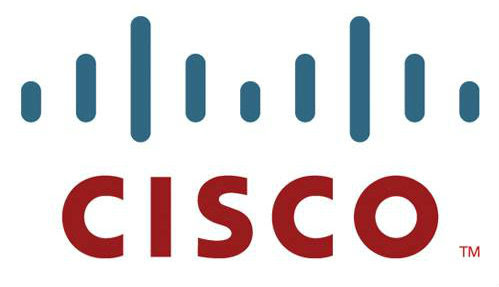 Michael & Mary Ellen Fox

Marcos & Denise Herrera

Agnieszka Winkler & Art Lund

Melissa Greer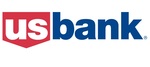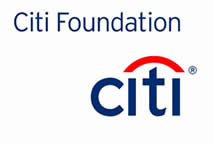 ---
FREE Citizen Orientation Workshops
These free workshops will be conducted in English (and/or Spanish if all participants are Spanish speakers, but please bring an interpreter if possible).

FREE citizenship application fee waiver assessment will also be provided. Referral to a citizenship consultation with an Immigration Attorney or BIA Accredited Representative for $50.00

Date: Thursday, April 27th at 2:00 pm
Location: Catholic Charities of Santa Clara County, 2625 Zanker Road, San Jose CA 95134

View the English Flyer here.

View the Spanish Flyer here.

Community Action Poverty Simulation (CAPS)
Each year, Step Up Silicon Valley engages close to 1,000 people in Santa Clara County to the day to day challenges of low income families though CAPS.

Be a part of this unique, engaging experience.
Our next Simulation is on Wednesday, April 26th 2017.

Click here to register.

If you would like more information on our Simulations, please contact Angela Silveira or visit our website.

Journeying Together: Faith, Spirituality, & Mental Health Conference
Did you know that
1 in 5 youth experience mental problems?
Join the discussion and help reduce the stigma of mental illness. Leave with skills, resources, and ethical framework for being with and advocating for individuals and families affected by Mental Health Issues.
Date:
May 10, 2017
Time:
9:00 am - 4:00 pm
Location:
Locatelli Student Activity Center, Santa Clara University
Click here to register.
Event Contact and Ticket Questions: Chris Miller; Email:
cmiller@dsj.org

Trades Orientation Program Now Accepting Summer 2017 Class
Sign up for a no cost, nationally certificated, 130-hour career training program to learn what it takes to become a working apprentice in the trade of your choice. Youth (18+), women, veterans, and under-represented minorities are highly encouraged to apply.

Summer 2017 Course Schedule:
June 19 – July 28th
Monday – Friday, 8am – 3pm

All applicants must attend a mandatory orientation session.

Download the full flyer here.

To reserve a spot for orientation or for more information, interested applicants can visit www.wpusa.org/top or contact Louise Auerhahn, 408-809-2131, lauerhahn@wpusa.org.