Priced Out! Addressing the Need for Affordable Housing in Silicon Valley
Friday, November 20th
8:00 am to 12:00 pm
San José State University Lucas Business Complex
2933 Bunker Hill Rd. in Santa Clara.

Did you know that in San Jos

é, a




one-bedroom

apartment averages at

$2,505 per month?





How do you afford to live in San José?


Join us for an informative, engaging community action dialogue.

The half-day forum will engage cross-sector thought leaders in a structured design exercise to identify a range of new solutions capable of mitigating the impact of the dwindling affordable housing supply on our region's most vulnerable.







The objectives of the forum is to:

Gain new insights into our community's affordable housing ecosystem

Help identify unique and actionable solutions to reduce the impact of this crisis

Deepen your cross-sector collaborative relationships

Partners and sponsors: Global Leadership Advancement Center (GLAC), San José State University: Lucas College and Graduate School of Business, Step Up Silicon Valley, Social Enterprise Alliance, and the Social Venture Café.



To register for the event click here.

---
Help Us Conduct a Poll to Rebuild Our City Polling will be from November 18-22
Did you know that San José has some of the worst roads in the country and we are currently ranked #8 for the worst roads? Did you know that we have 400 less police officers and almost 100 less firefighters than a decade ago? Did you know that we have a $1 billion backlog in our public infrastructure?

Be a part of the effort to reverse this reality and help San José join other cities like San Francisco, Los Angeles, and Oakland to modernize its business tax and to rebuild our city. From November 18-22, Step Up Silicon Valley, in partnership with Prof. Scott Myers-Lipton of San José State University, will be conducting polling and we need your help.

We are looking for volunteers to conduct a poll on the evenings of November 18-20 and in the afternoons of November 21 and 22. We will be calling San José residents to support a modernization of the business tax. It will only take 1 and 1/2 hours of your time. The polling will be done at the Applied Research Center at San José State University.

We have the following shifts available from Wednesday through Sunday, November 18-22:
• Wed. 11/18, 6:00pm – 8:30pm (Full)
• Thurs. 11/19, 7:00pm – 9:00pm
• Fri. 11/20, 5:30pm – 8:00pm
• Sat. 11/21, 12:00pm – 6:00pm
• Sun. 11/22, 12:00pm – 6:00pm
If you are interested in signing up for a shift, please email asilveira@stepupsv.org with the date and time of the shift.
Or sign up on this google document, click here.

We thank you for your support!
---
Experience 1 Month of Poverty in 2 Hours
Silicon Valley is one of the most affluent areas in the United States, yet poverty runs deeper than one may think. According to the Supplemental Poverty Measure, nearly 1 in 5 in Santa Clara County cannot afford basic necessities each month without financial assistance.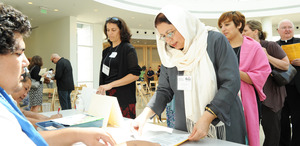 The Community Action Poverty Simulation (CAPS) immerses us in the harsh reality of a Silicon Valley that grows in disparity as much as prosperity. During the simulation, participants form families that work together to overcome barriers to social services, live off insufficient income, and encounter unforeseen economic obstacles along the way. This experience goes beyond role-play – participants interact with low-income community volunteers who share their own stories of day-to-day challenges as all CAPS attendees reflect on the experience together. This core convening strategy intends to educate and engage our community members towards action.

Our next Poverty Simulation is on November 19, 2015 at 9:00 am, hosted by San José Leadership.

If you would like to sponsor, host, or attend a poverty simulation, please contact Angela Silveira.
---




About Us
Step Up Silicon Valley is a social innovation network focused on reducing poverty in Santa Clara County through convening, advocating for policy changes, and incubating innovative solutions to help people move out of poverty. We achieve this by working closely with representatives from various organizations and community members to coordinate breakthrough systems change that allow us to holistically create a thriving community in which none are too poor to give or too wealthy to be in need, and where everyone has access to affordable health care, sufficient nutritious food, decent affordable housing, meaningful educational and career opportunities, and reliable income that meets their basic financial needs. Learn more at www.stepupsv.org.

Our Vision and Mission
Our vision is to reduce poverty and increase economic opportunities in Santa Clara County. The mission of Step Up Silicon Valley is to achieve this vision by transforming community awareness and generating the political will to create systems change that will enable individuals and families to step up and out of poverty in Santa Clara County.



Join our

mailing list,

visit our

website,

or follow us on social media.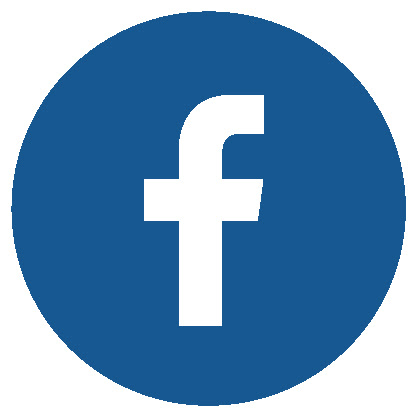 Community Announcements


Step Up Silicon Valley Core Team Meeting

Next meeting: Friday, December 18th

The SUSV core team meets on a monthly basis in order to build and strengthen relationships, identify community needs, work with diverse leaders and the community-at-large to cut poverty and build the capacity to bring about needed systemic change.

Contact Angela Silveira to learn more.

---

Be a Step Up Silicon Valley Intern!

Step Up Silicon Valley is looking for an intern to learn about the challenges of the day to day life of the low income population in our community.
If you are someone interested in research, advocacy, and systems change strategies to reduce poverty in Silicon Valley; SUSV is for you.

View the full job description here.
If you or someone you know is interested in our internship, please contact Angela Silveira

---

1,000 Out of Poverty

Next meeting: Friday, December 11

The 1,000 Out of Poverty team meets monthly to co-create community-based solutions that provide people access to jobs, healthcare, housing, food, and education.

Contact Angela Silveira to learn more about our initiative.


---

Become a Year Up Professional! Year Up offers a free, one-year, intensive training program that empowers low-income young adults to succeed in professional careers and higher education.

85% of Year Up graduates are employed or attending college full-time within four months of completing the program.

To become a Year Up Professional, you can apply here.

For more information on this, contact Vincent Salazar.

---


Get Ready for a New Career as a Security Officer!

Start your career as a security officer through Goodwill's Good Guard Program. Classes begin each month and are filled on a first-come, first served basis.

For more information on the Good Guard Program, contact John Seaman or download the information flyer here.