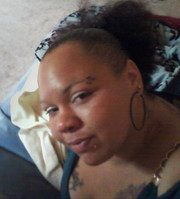 Before joining the Seattle Education Access program I had been homeless, moving around from place to place. I was extremely doubtful about starting college again due to my financial instability. I turned to the YMCA's Independent Living Program, and they referred me to SEA for extra help. Seattle Education Access has been a great stepping stone for me.

I became ward of Washington State at the age of twelve. My first two years in foster care were terrible. I was on the run from home to home due to neglect, mental abuse, and physical abuse. At the age of 14 I was finally placed in a loving, family-style foster home. That love and stability helped me focus in school. Since the seventh grade I have been on the honor roll, and still am until this very day.

After aging out of foster care and graduating from high school, I attended Grambling State University in Louisiana. While attending GSU, I made the President's List, earning a GPA of 3.5. Despite my academic success, continuing my education at GSU was financially possible. I had no help in paying for dormitory fees, which prevented me from registering for classes. I stopped going to school until I came back to Seattle in 2011.

Since I have been a member of SEA, my college tuition and books have been paid for. Also, I have been receiving excellent assistance with math, and have been striving in my toughest academic areas. Without SEA I would continue to struggle, and wouldn't have the great support system I do now. My educational goals are to graduate from Seattle Central Community College with honors, succeed in the Phi Theta Kappa program, and transfer to the UW for my Bachelor's degree in Social Work. I plan to become a case manager for foster children. Due to my personal experience growing up in foster care, I know I will make a difference in the lives of foster youth.

Joining the Seattle Education Access Program was a smart decision. I am very grateful that there are people willing to "bend over backwards" and change many individuals' lives.