We have lived by the assumption that what was good for us would be good for the world. We have been wrong. We must change our lives, so that it will be possible to live by the contrary assumption that what is good for the world will be good for us. . . We must recover the sense of the majesty of the creation and the ability to be worshipful in its presence. For it is only on the condition of humility and reverence before the world that our species will be able to remain in it.
-Wendel Berry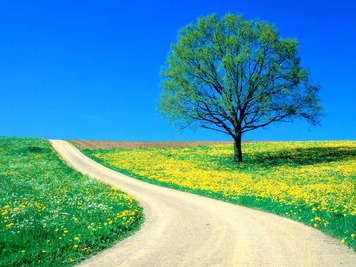 Spotlighting the Xaverian Brothers!


The Sant Zavryen was established in 1996 by Bro. Philip Eisenhaur as a residence for young men who were furthering their education in Port au Prince. Brother Philip died within the first year of the Sant's operation and so Brother Harry Eccles took it over. He oversaw its growth to a program that housed 14 men, all of them students, who lived a community life espousing a simple lifestyle, including prayer, common life, and community service. Brother Harry visited the Sant monthly. In the renewed vision for the Sant, Brothers Joseph and James Nicholas will be the resident directors and will be able to provide the much needed guidance and spiritual and moral formation that is a key component of the original concept. In addition to housing the students, it is our hope that in a new center we will be able to welcome volunteers, Xaverian Associates, and visitors to the Sant to experience the Xaverian charism firsthand, as it is lived out in the community. We hope, too, that eventually a separate facility for young women will be established.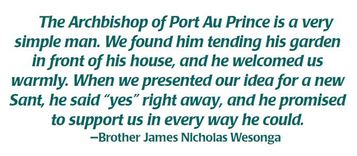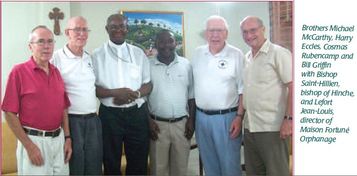 Please Oppose March to War with Iran
The Sisters of Mercy Institute Justice Team has signed onto an ad to be published in the New York Times that opposes war with Iran. Please join us in expressing concern by contacting your Representative and Senators to urge them to oppose legislation that would lower the threshold for going to war with Iran.
Lenten Day of Prayer at Mission Helper Center!
Saturday, March 17, 2012
Registration 9:30am
Day concludes with liturgy at 3:00pm
Presenter: Fr. Phillip Cover
"Nature as a metaphor for spiritual transformation"
Lunch provided: free-will offering
To attend please contact Sr. Jane Geiger 410-823-8585 x.325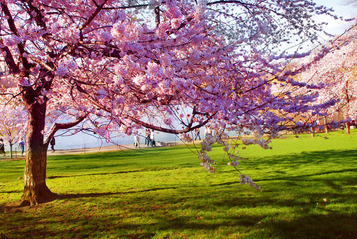 Gods Welcoming Table
Lenten Soup and Bread
Friday, March 9th, 6:30pm
3617 Harford Rd Baltimore, MD 21218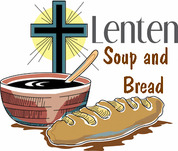 Who are Asylees? As Catholics, how are we called to help them? This years speaker, Molly Corbett, will help us answer these questuions, and share her own story of becoming involved in asylee assistance with the orgainzation Asylee Women Enterprise. A variety of delicious soups and breads will be provided, and donations will be collected to help further the work of Asylee Women Enterprise. This year, as part of our efforts to be green, we are asking you to bring your own bowl from home. Please RSVP at 410-235-5136


BWI Thurgood Marshall Airport to Host RFK Center's "Speak Truth To Power" Photographic Exhibition Through May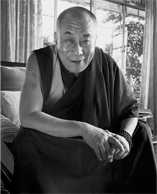 The Robert F. Kennedy Center for Justice and Human Rights
(RFK Center) is currently displaying its celebrated "Speak Truth To Power"
photography exhibition
at Baltimore/Washington International Thurgood Marshall Airport (BWI Marshall). The exhibition will be presented in the BWI Marshall International Terminal through May 31, 2012.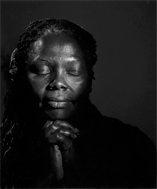 "Speak Truth To Power" is a collection of moving and powerful photographs by the late Pulitzer Prize-winning photojournalist
Eddie Adams
. The images document courage by featuring human rights defenders around the globe. The exhibition examines human rights by highlighting issues such as nuclear disarmament, children in war, environmental activism, and religious self-determination. The RFK Center's "Speak Truth To Power" exhibition has traveled to more than 20 cities around the world since its initial launch at the Corcoran Gallery of Art in Washington, DC. The exhibition at BWI Marshall was made possible with the support of Constellation Energy.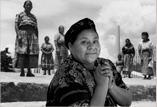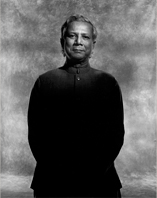 The RFK Center's Speak Truth To Power program, based on a book written by human rights activist and the Center's president Kerry Kennedy, also features a play Speak Truth To Power, Voices from Beyond the Dark, by renowned playwright Ariel Dorfman. The Speak Truth To Power human rights education curriculum has been taught to hundreds of thousands of students in countries around the world including the U.S., Italy, Romania, Cambodia and South Africa, to name a few. Each student is given a tool kit for action to create change in the classroom, the community, the country, and globally.



This Lent, Pax Christi USA calls on its members to support the cause of our brothers and sisters who toil in the fields of Southwest Florida and throughout the nation. We stand with them, recognizing in their struggle the promise of our own liberation as well, and another step along the path that leads us to a society where justice and peace are enjoyed by all. We hope that you, your church and school, and your local Pax Christi group, will take time this week to register your support of the CIW. See the information below for how you can pray, study and act for farmworker justice this week.
Fifty farmworkers and their allies -- faith leaders, students, and community leaders from across Florida and across the country -- will come together today in a six-day fast, their sacrifice undertaken in the hope of raising awareness of Publix's role in blocking progress in the fields and expanding the rights of the farmworkers who harvest the nation's food.

This "Fast for Fair Food" is aimed to encourage Publix to support the groundbreaking new partnership between Florida's tomato growers and farmworkers and demand that Publix support fundamental human rights for farmworkers.
Publix has turned its back on farmworkers' rights for far too long. From their belated public response to the finding of forced labor in their supply chain, to their cold-hearted disavowal of responsibility for labor abuse on their suppliers' farms generally -- "If there are some atrocities going on, it's not our business" -- to their unconscionable indifference in response to the Campaign for Fair Food, Publix has stood in the way of progress long enough.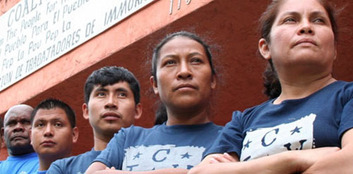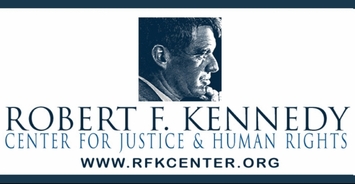 'Immigration bill is reminder of past' addresses HB 56 -- "the nation's most draconian anti-immigrant law that was passed last year."
an op-ed by Kerry Kennedy, President of the Robert F. Kennedy Center for Justice and Human Rights, appeared in The Montgomery Advertiser.
On April 25, 1963, my father, Robert F. Kennedy, then the U.S. attorney general, came to Alabama to ask Gov. George Wallace to stop discriminating against black people. That morning, Wallace raised the Confederate battle flag over the Capitol, where he and my father would meet. His answer would be "no."



What we can learn from a Catholic Worker life
By John Dear
I consider Jeff Dietrich one of the best spiritual writers in the nation as well as one of our most faithful Christian witnesses. Alas, too few know him or read his work. For 40 years, he has lived at the Los Angeles Catholic Worker and edited their newspaper, The Catholic Agitator, which I consider to be one of the best Christian publications in the nation.


Don't bank the bomb; it's a bad investment!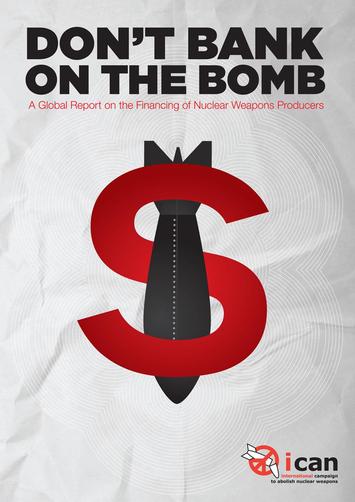 The International Campaign to Abolish Nuclear Weapons
(ICAN)
just launched a groundbreaking report on the global financing of the nuclear weapons industry. This is a watershed moment for the movement to abolish nuclear weapons.
The comprehensive study, entitled
Don't Bank on the Bomb
, identifies more than 300 banks, pension funds, insurance companies and asset managers in 30 countries with substantial investments in nuclear arms producers.
The 180-page report provides details of financial transactions with 20 companies that are heavily involved in the manufacture, maintenance and modernisation of US, British, French and Indian nuclear forces.
Divesting from Nuclear Weapons
In his foreword to the report, Nobel Peace Prize winner
Desmond Tutu
has called on financial institutions to "do the right thing and assist, rather than impede, efforts to eliminate the threat of radioactive incineration", noting that divestment was a vital part of the successful campaign to end apartheid in South Africa.
"Today, the same tactic can – and must – be employed to challenge man's most evil creation: the nuclear bomb. No one should be profiting from this terrible industry of death, which threatens us all."
US Heavily involved in both financing and manufacturing nuclear weapons
Half of the companies involved in nuclear weapons work (named in the report) are based in the United States. These nuclear weapons producers include household words like Boeing, Lockheed Martin, Bechtel and Honeywell.
Of the 322 global financial institutions identified in the report that invest in nuclear weapons companies, 170 of them are based in the United States. Among them are financial giants like Bank of America and Goldman Sachs, insurance companies like Allstate ("You're in good hands..."), and the world's largest Roman Catholic fraternal organization The Knights of Columbus (just who would Jesus bomb anyway???).
The vast U.S. nuclear weapons infrastructure
As this report is being issued the U.S. government has been actively gearing up to modernize and expand both its nuclear weapons and their delivery systems. Nuclear weapons infrastructure (including research and manufacturing facilities) are both in planning stages (Los Alamos Laboratories), in construction (Kansas City bomb plant), and completed (Y-12 in Oak Ridge, Tennessee), and that's just a partial listing.
The next generation ballistic missile submarine intended to replace the current Trident fleet (and is projected to operate through 2082 or later) is being planned, and would generate some serious investment I'm sure, considering a construction price tage of nearly $100 billion for 12 submarines.


Interfaith Peace Partners
The next meeting is Thursday, March 22nd at 7:30 PM to Pray for Peace at the Pastoral Center Chapel, Church of the Resurrection, 3175 Paulskirk Drive, Ellicott City, MD 21042.
Following Meetings:
Sunday, April 22nd at 7:30 PM to Pray for Peace at the Mission Helper Center.
Tuesday, May 22nd at 7:30 PM at the Cathedral of the Incarnation.
Friday, June 22nd at 7:30pm at St. Ignatius Church.
We are now seeking congregations to host our Peace Services in:
July
August
September
October
November
December
Please check with your Pastor, Rabbi and Imam and ask if your congregation can host a Peace Service in 2012. They are always held on the 22nd of the month at 7:30 PM. WE have a service outline that can be emailed to the host congregation, the congregation provides music, place of worship and simple refreshments.
I have been coordinating these services for some 10 years+. I would welcome the help of a co-coordinator. Please contact The Rev. Charles Cloughen, Jr. Baltimore Interfaith Peace Partners PO Box 313 Hunt Valley, MD 21030 410-321-0199 frcharles@verizon.net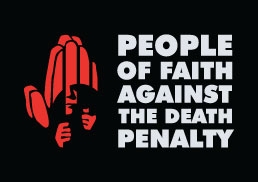 Thank you for endorsing the Letter from Maryland Religious Leaders
for Repeal of the Death Penalty 2012!
Please continue to support this effort and invite your peers to endorse the letter.
(You do not need to be Priest, Brother, Sister, Rabbi, Imam or any vowed religious. Leadership in any capacity of a faith based organization is all that is required.)
Check out the NEW Murphy Initiative website!
Circles of Contemplation "Living the Questions"
Monday Evenings 7:30-9pm
@ Emmanuel Monastery
Vigil to End the Death Penalty with Viva House, Jonah House, & Murphy
Initiative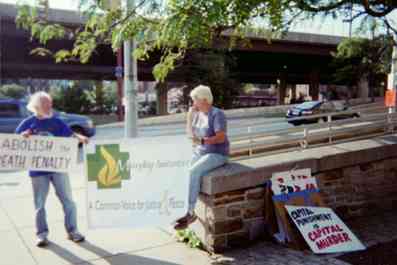 Date: EVERY MONDAY
Time: 5-6 P.M.

Location: Supermax Prison @ Madison Street and Fallsway, Downtown Baltimore


Asylee Women Enterprise
For more information about A.W.E please visit www.asyleewomen.org