To Have courage for whatever comes in life- everything lies in that.
- St. Teresa of Avila
Spotlighting the Sisters of Notre Dame de Namur
St. Julie Billiart founded the Sisters of Notre Dame to make known God's goodness, especially among the poorest and most abandoned people in the world. Today, Sisters of Notre Dame work with refugees in London, street children in Nairobi, immigrant farm workers in Florida, AIDS orphans in Zimbabwe… and always, women and children, who are among the very poorest.
We work to enable those who are materially poor to obtain what is rightfully theirs by changing unjust structures. We believe that education in varied forms is the best way to accomplish this goal.
Sisters of Notre Dame are recognized as outstanding educators and, over the years, thousands of Sisters have taught children and adults on five continents. Although many Sisters continue to staff schools,others have chosen to work with the homeless, AIDS patients, the elderly poor — and countless others in need of help. All of this activity has one aim: to proclaim in our time, as St. Julie did in hers, that God is good!
As Sisters of Notre Dame, we believe that:
Social justice is at the very heart of the Christian call in today's world.
Impelled by Julie's passion that everyone experience the goodness of God, we commit ourselves to help to create a more just and loving world.
The causes of poverty are deeply rooted in unjust social and economic structures.
We, therefore, commit ourselves to deepen our understanding of the systemic causes of poverty and to take action which will benefit poor people. We are committed to this through our Constitutions.

Posted on August 3, 2011 by Disarm Now Plowshares
Dear Friends,
It is with a heavy heart that I must tell you that Sister Jackie Hudson passed away early this morning in Washington State. Sr. Jackie died at around 7:30 am Pacific time.
After services in Washington her remains will be flown to Grand Rapids where a funeral Mass and the gift of her life will be celebrated.
We will have more details as soon as they are available. Sisters Kay O'Neil and Michelle Meyers from Minnesota said, "Surely Jackie never leaves us from her home in the communion of saints…We write with tears, love, and prayers of gratitude for her magnificent life. She continues to comfort and challenge us in death. May all who lived and worked with Jackie be held in tender love." As Liz McAllister said this morning, "Let us keep Jackie, her family, friends and community in our thoughts as we join our prayers with hers for a world at peace…and may more of us grow into her spirit."



Deep Peace amidst such Deep Sorrow


Annual Mass for Bishop Murphy
Please join the Murphy Initiative in celebrating the life of Bishop Murphy!
September 11, 2011
9 AM
Carmelite Monastery
1318 Dulaney Valley Road
Baltimore, Maryland 21286-1308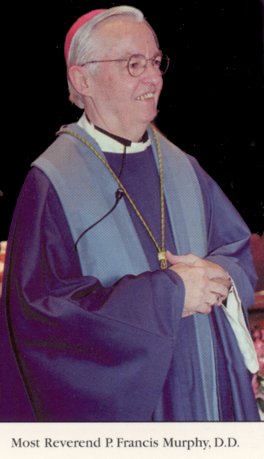 66th Anniversary of Hiroshima-Nagasaki
Let us work together to end the era of nuclear weapons.
Sixty six years later, too many nations still embrace nuclear weapons. We cannot stand idle and let this terrorist activity take place in our own backyards. As we commemorate the 66th anniversary of Hiroshima and Nagasaki, let us all stand together and say "NO" to these horrific weapons. Now is the time for transformation. Let us not close our eyes and hearts and allow another Hiroshima and Nagasaki to happen one day.
Learn: Article Ending Nuclear Evil by Desmond Tutu
Read here.
Act:
As we remember the victims of the atomic bombs, let us act. Our solidarity with the Japanese people is very crucial at this moment.
Hold a public prayer vigil this week, employing the prayer in this PSA.

Ask your church to incorporate prayers for victims of nuclear war in the prayers for the faithful at church this week and weekend.

Write letters-to-the-editor to your local papers calling for an end to nuclear weapons.

Order a copy of The Forgotten Bomb and host a showing of the film during this month. The Forgotten Bomb was directed and produced by Pax Christi New Mexico co-coordinator Bud Ryan and Stuart Overbey.

Get creative! Do a public art project (like this one) or click here to find another idea from one of the 20 groups who have listed their events and action on the Facebook events page for the Hiroshima/Nagasaki anniversaries.


Latest News: The Audacity of Hope


Report on the Debt Ceiling Debate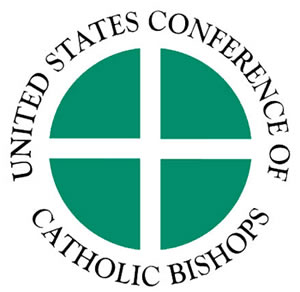 T
here is good news.
We have the right message and messengers. It is a message of fiscal responsibility and moral priority. Our message is a faithful reflection of Scriptural mandates and Catholic teaching. The Bishops' Conference is deeply engaged with a series of letters, visits, and action alerts (http://www.usccb.org/sdwp/) that emphasize moral responsibility to put the nation's fiscal house in order, to reduce unsustainable deficits and future debt, and to do so in ways that protect human life and dignity, especially among "the least of these"( Matthew 25).
In addition, the USCCB is leading the effort to bring together an unprecedented group of Christian leaders and communities to advocate a common moral principle and a unifying priority: protect and improve the programs that safeguard the lives and dignity of those who are poor and vulnerable in our own nation and in the poorest places on earth.
There is bad news. The deal fell short of fully meeting the challenges outlined in the bishops' letters: fulfilling the demands of justice and moral obligations to future generations; controlling future debt and deficits; and protecting the lives and dignity of those who are poor and vulnerable. The legislation also did not reflect the criteria called for by the bishops in their letters to and meetings with policy makers. A just framework for future budgets cannot rely on disproportionate cuts in essential services to poor persons. It requires shared sacrifice by all, including raising adequate revenues, eliminating unnecessary military and other spending, and addressing the long-term costs of health insurance and retirement programs fairly.
That is why we are here. There is still too little attention, discussion, or priority on how these decisions affect "the least among us." Bishop Ramírez also said at the White House, "In Washington, it often seems like Matthew 25 is 'whatsoever you do for the forgotten middle class you do unto me.'" This is not a dismissal of the needs of the middle class but simply points out that they have many champions, and those who are poor have very few.
We hope that the President and others will continue to speak more directly to these often overlooked priorities. In August and throughout the fall, we will need to raise our voices and make our case that it would be wrong to further cut programs that serve those with the greatest needs in our own country and around the world. As Bishop Blaire and Bishop Hubbard wrote the Congress
Read Here.


Victory for Iraq War Whistleblower; KBR's Profiteering Exposed
Military contract whistleblower Bunny Greenhouse's legal win is welcome, but US taxpayers are still out $5 trillion for Bush's wars.
"War is a racket," wrote retired US Marine Major General Smedley D Butler, in 1935. That statement, which is also the title of his short book on war profiteering, rings true today.
One courageous civil servant just won a battle to hold war profiteers accountable. Her name is Bunnatine "Bunny" Greenhouse. She blew the whistle when her employer, the US Army Corps of Engineers, gave a no-bid $7bn contract to the Halliburton subsidiary Kellogg, Brown and Root (KBR) as the US was about to invade Iraq. She was doing her job, trying to ensure a competitive bidding process would save the US government money. For that, she was forced out of her senior position, demoted and harassed.
First Fridays for Food Security Facebook Event

Faith and Resistance Retreat:
Remember the Pain, Repent the Sin, Reclaim the Future
Memorial Mass for Bishop Murphy
Awakening the Dreamer Symposium
September 14 9:30 a.m. – 12:30 p.m. @ Mount Saint Joseph Convent Auditorium