Spotlighting the Marianist!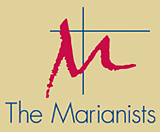 One unique aspect of Marianist social justice ministry is a structure (Marianist Social Justice Collaborative – MSJC) that was organized in 1998 as a vehicle to promote education and action for social justice with the Marianist Family (Marianist priests and brothers, Marianist sisters, Marianist lay persons).
Dick Ullrich, the first Exec Dir of the Murphy Initiative, was one of the founding persons of the MSJC.

It is a nationwide organization led by a Steering Committee and has one staff person, Jim Vogt.
The MSJC is divided into six Issue Teams with about ten people on each team. The teams are:
Death Penalty
Ecology and Environment
Racial/Immigrant Justice
Global Economic Justice
Alternatives to Violence
GLBT Initiative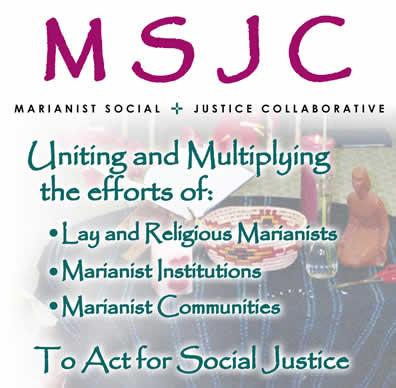 Some of the teams, for example, the Death Penalty team, focus their efforts in specific states where the Marianists have a presence and the issue is alive in the legislature. The team organizes Marianist Family members, Marianist institutions, etc. to support anti-death penalty efforts.
Other teams, for example the GLBT initiative have sponsored day-long workshops for local Marianist Family members entitled "A Place at the Table." It is an opportunity for conversation and learning together.
The MSJC website is: www.msjc.net
The MSJC unites and multiplies the efforts of lay and religious Marianists, Marianist Institutions and Marianist Communities to act for social justice.
The Sisters are home to Jonah House!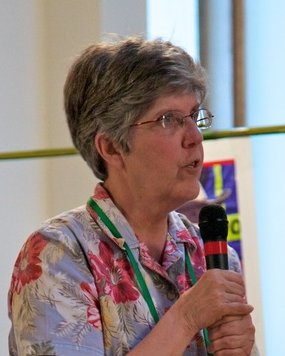 Carol Gilbert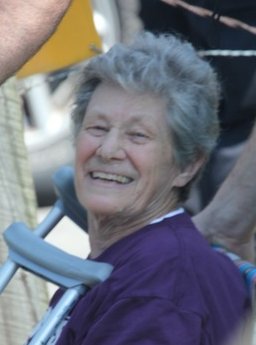 Ardeth Platte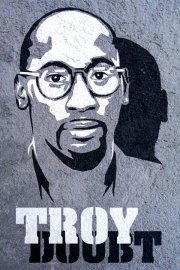 To All:
I want to thank all of you for your efforts and dedication to Human Rights and Human Kindness, in the past year I have experienced such emotion, joy, sadness and never ending faith. It is because of all of you that I am alive today, as I look at my sister Martina I am marveled by the love she has for me and of course I worry about her and her health, but as she tells me she is the eldest and she will not back down from this fight to save my life and prove to the world that I am innocent of this terrible crime.
As I look at my mail from across the globe, from places I have never ever dreamed I would know about and people speaking languages and expressing cultures and religions I could only hope to one day see first hand. I am humbled by the emotion that fills my heart with overwhelming, overflowing Joy. I can't even explain the insurgence of emotion I feel when I try to express the strength I draw from you all, it compounds my faith and it shows me yet again that this is not a case about the death penalty, this is not a case about Troy Davis, this is a case about Justice and the Human Spirit to see Justice prevail.
I cannot answer all of your letters but I do read them all, I cannot see you all but I can imagine your faces, I cannot hear you speak but your letters take me to the far reaches of the world, I cannot touch you physically but I feel your warmth everyday I exist.
So Thank you and remember I am in a place where execution can only destroy your physical form but because of my faith in God, my family and all of you I have been spiritually free for some time and no matter what happens in the days, weeks to come, this Movement to end the death penalty, to seek true justice, to expose a system that fails to protect the innocent must be accelerated. There are so many more Troy Davis'. This fight to end the death penalty is not won or lost through me but through our strength to move forward and save every innocent person in captivity around the globe. We need to dismantle this Unjust system city by city, state by state and country by country.
I can't wait to Stand with you, no matter if that is in physical or spiritual form, I will one day be announcing,
"I AM TROY DAVIS, and I AM FREE!"
Never Stop Fighting for Justice and We will Win!


The UN Palestinian Statehood Vote: Human Rights Implications
Wednesday, September 21, 12:00- 1:30 pm

Carnegie Endowment for International Peace Choate Room
1779 Massachusetts Ave. NW
Washington, DC
The expected vote in the United Nations on Palestinian statehood and membership status potentially holds serious consequences for the situation on-the-ground in the Occupied Territories. B'Tselem's Executive Director, Jessica Montell, who is visiting from Jerusalem, will speak about the human rights implications of the various scenarios and the projected Israeli response, according to recent B'Tselem studies.

Sandwiches will be served.
To RSVP, please email info@fmep.org or call 202-835-3650.


One Minute for Peace
Every minute, the United States government spends $2.1 million on the military. AFSC's "One Minute for Peace" campaign aims to raise that amount to support the real needs of our communities. Since money for peace goes farther than money for war, there's a lot we can do with $2.1 million.



Increase funding for Human Needs
Fiscal Year 2011 is rapidly coming to a close. Since neither the House nor the Senate has completed appropriations bills for FY 2012, they need to pass a temporary bill (Continuing Resolution) to keep the government running past Oct. 1. This is their work of this week – as they intend to be in their home districts next week. When they return, they are expected to merge any appropriations not signed into law (at this time all of them) into one big "Omnibus" bill.
For both of these, it is critical that they ensure adequate funding for programs which support the needs of those in our nation who are struggling to be housed and avoid food insecurity. The programs that do this are in two appropriations bills:
Transportation,

Housing and Urban Development and

Labor,

Health and Human Services and

Education
Neither of these appropriations bills has been approved in either the House or the Senate. So now is the time to make sure that these bills are adequately funded. Congress has the opportunity to do this, since the Budget Control Act passed in August approved funding for 2012 appropriations at a higher level than the earlier House FY 2012 budget allocation. We must ensure that this extra funding be used for human needs, not across the board increases or increases in military spending.
Please call and/or email your senators and representatives. Tell them to increase the funding for human needs programs within Transportation, Housing and Urban Development and within Labor, Health and Human Services and Education. Remind them that Congress approved additional funding in the Budget Control Act.
You can call via the Capitol switchboard 202-224-3121 and e-mail via
here
using our sample message – please add your own words to the message.


Baltimore Interfaith Peace Partners!
Thursday,
September 22
7:30 PM, at St. John's Methodist Church, 2640 St. Paul Street, Baltimore ( corner of St. Paul and 27th Street)
We will meet to pray for Peace on
December 22
at 7:30 PM at Church of the Immaculate Heart of Mary, Lock Raven Boulevard in Towson.
We are seeking hosts for Saturday, October 22nd, and Tuesday, November 22nd. Please check with your Pastor, Rabbi and Imam and ask if your congregation can host a Peace Service. They are always held on the 22nd of the month at 7:30 PM. WE have a service outline that can be emailed to the host congregation, the congregation provided music, place of worship and simple refreshments.
Please contact: The Rev. Charles Cloughen, Jr.


410-321-0199
 frcharles@verizon.net



Take Action: House Bill Threatens U.N. Funding and Middle East Peace
The U.S. House of Representatives could vote as soon as this week
on legislation that would cripple the United Nations, inflame conflict in the Middle East and drastically cut life-saving assistance to Palestinians.
Please contact your representative TODAY
to urge a vote against this legislation on the House floor.
Rep. Ileana Ros-Lehtinen (FL), chair of the House Foreign Affairs Committee, is planning to move legislation this week--timed to coincide with the Palestinian bid for statehood recognition at the U.N.--that would have far-reaching negative consequences for the U.N. It would:
Halve U.S. contributions to the United Nations unless the U.N. agrees to allow member states to contribute on a voluntary basis. Since the U.N. is unlikely to meet these demands, the bill would result in an automatic cut in U.N. dues.
Require the U.S. to oppose the expansion of existing U.N. peacekeeping missions. This would make it far more difficult for the U.N. to deploy missions that help restore peace and prevent new outbreaks of violent conflict.
Punish Palestinians for their bid for statehood recognition at the U.N. This bill would effectively eliminate funding for the United Nations Relief and Works Agency for Palestine Refugees, which provides life-saving humanitarian assistance to Palestinian refugees and slash funds to any U.N. program that recognizes an upgrade to the status of the Palestinian mission at the U.N.
This so-called U.N. reform bill would unjustly punish Palestinians and the entire U.N. system, drastically undercutting progress toward reform at the U.N. and prospects for Middle East peace. Despite its flaws, the United Nations remains the only place where all countries of the world can come together to seek solutions to shared global problems.
As a world leader, the United States has a responsibility to engage more fully with and support the U.N. and other international organizations dedicated to promoting peace and security.


Tell your Senators to protect victims of trafficking!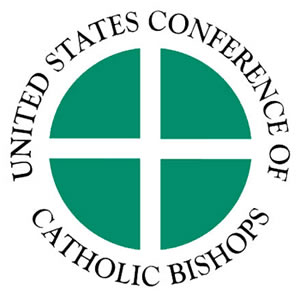 What's the issue?
Trafficking of people is a modern day scourge that afflicts millions of people, particularly women and children, around the world resulting in extreme forms of sexual exploitation and forced labor. The Trafficking Victims Protection Act (TVPA) established the United States' efforts and leadership to combat the multi-billion dollar industry. Since then, the U.S. government has worked to prevent trafficking in persons; prosecute those who profit from it; and protect victims. Catholic Relief Services partners with U.S. government agencies and others to prevent trafficking and protect victims in more than 35 countries around the world. 

The Trafficking Victims Protection Reauthorization Act expires on September 30, 2011 and Congress must act to reauthorize it. If the bill does not pass, U.S. pressure on countries across the globe to combat modern-day slavery will suffer. In this precarious economic environment, more vulnerable and marginalized people may fall victim to those who would exploit them.
What do you want me to do?
Contact your Senators
and ask them to support S. 1301, the
Trafficking Victims Protection Reauthorization Act
and express strong support for the following:
- The bill's increased authorization of funding for trafficking victim services and strong emphasis on partnerships with organizations like Catholic Relief Services to combat trafficking in persons.
- Authorization of funding for the Office to Monitor and Combat Trafficking in Persons, tasked with assisting governments in responding to urgent needs.
- Establishment of child protection compacts that would help specific countries to develop and implement comprehensive anti-trafficking plans to protect children. and urge them to preserve life-saving, poverty-focused international assistance in the upcoming deficit reduction negotiations and the FY 2012 appropriations process. 



Welcome to Baltimore Fr. John Dear!
Shortly before he was killed, Dr. Martin Luther King, Jr. turned to Andrew Young and said, "I no longer believe the Good Samaritan story. I'm tired of trying to pick up those who are beaten down. I want to change the Jericho Road. I want it to be a safe place where no one gets beat up, robbed, and left for dead." Years later, violence continues to spread like the virus in the new movie "Contagion." Everyone is at risk. King is right: the goal should be to transform our global Jericho Road into a new Garden of Eden.


Your Amazon.com order has shipped - from a sweatshop?!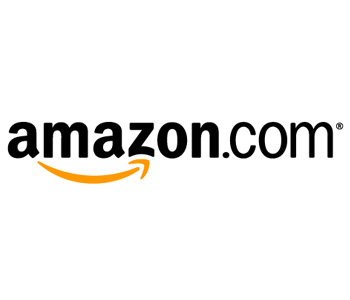 When you order a book from Amazon, do you know why it's so cheap and arrives so fast? Because employees at an Amazon.com warehouse are literally working in a sweatshop.
New details have emerged that working conditions are so horrendous – with temperatures inside a Breinigsville, PA, warehouse often soaring above 100 degrees – that Amazon keeps an ambulance parked outside.
Amazon would rather pay to take sick, overheated workers out on stretchers than turn up the air-conditioning.
Amazon doesn't mind if workers quit in response to the grueling working conditions. Most of them are temporary, anyway – that's part of how Amazon keeps costs down. As the world's biggest and most successful online retailer, last year the company raked in a stunning $34 billion in profits. We need to let Amazon know that the customers who make this success possible won't stand for miserable, unsafe working conditions.
Jim Forest @ Viva House!
Monday, October 24th @ 6:30 pm
Circles of Contemplation "Living the Questions"
Monday Evenings 7:30-9pm @ Emmanuel Monastery
Jan. 9, 2012
Feb. 6, 2012
March 5, 2012
May 7, 2012
June 4, 2012