In the Newsletter this Week:
From Pastor Cyndi
Foyer Restoration to Begin

Office Closed Easter Monday

Monday Night Study Invitation

The Children's Corner

UMW Night Circle Meeting: March 28

Women's Book Club: April 1

Holy Communion for Shut Ins

Church Workday: April 9

Art Date: April 23

Prayers / Thanksgivings

Ways to Make a Donation
---



Sunday morning I asked the children about the mess in the sanctuary. Who could have turned over the tables? Who would have knocked over scales, like those in the temple? Who scattered coins on the ground?
A few of them remembered and told the story of when Jesus was upset at moneychangers and other religious leaders. Jesus did not like them getting in the way of people praying in the temple.
Later that day, Katherine told her mother Alison that she had a secret. Katherine knew who messed up the front of the church. It was Darth Vader!
What a smart girl! She knew that the dastardly Darth Vader had tried to prevent the Christmas message back in December. So of course he would making a mess as we prepare to hear the Easter message!
How are you preparing to hear the good news of Easter? At Mount Carmel, we want to allow the resurrection to be more than a theory or a collection of historical facts. We want to experience Easter in ways that transform our hearts.
That
's why we prepare for Easter with Stations of the Cross prayer walk, with the Lord's Supper on Thursday night, and by hearing the crucifixion story on Good Friday at noon.
That's why we do more than throw eggs out on the lawn – we include activities at the Easter egg hunt that will help our children learn the real story of Easter (not the Darth Vader version).
That's why we have a sunrise service, rain or shine. Easter comes no matter what, because Christ lives and offers life, even on dark and dreary days.
Thank you for the ways you help others experience the story and prepare for Easter. I cannot imagine any better gift, than to help someone know the joy of resurrection.
I'll see you this Sunday (and hopefully before that, on Thursday, Friday, or Saturday),
P.S., There's a video on the church facebook and and on youtube that describes how Mount Carmel can help people experience Easter. Would you share this?
---
Pardon Our Mess!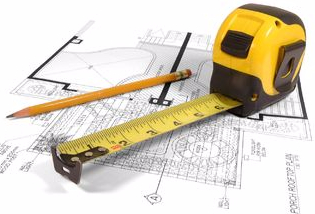 Beginning the week after Easter, we will be undergoing a project to refurbish the vestibule at the main entrance to the
sanctuary.
The project will include removal of the vent shaft in the middle of the vestibule to create a more welcoming entry for members and guests into our beautiful sanctuary.
The Trustees have worked closely with an architect who specializes in church restorations and has paid careful attention to the Mt. Carmel project to ensure that the results will be consistent with the period of the original church construction.
The work is expected to be completed by April 18. Thanks for your patience during this time.
The Mt. Carmel Board of Trustees
---
Church Office Closed
Please note that the church office will be closed on Easter Monday, March 28, 2016. We will reopen on Tuesday at 9 a.m.
---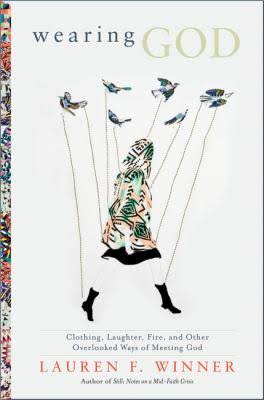 Monday Study Group Begins New Book
The next Monday night study begins April 4, when we discuss some of the less frequently referenced descriptions of God in the Bible as we read Lauren Winner's book,
Wearing God: Clothing, Laughter, Fire, and Other Overlooked Ways of Meeting God.
Everyone is invited to join the discussion, led by Steve Pearson, Mondays at 7 pm in the Hope House.
---
The Children's Corner
Calling All Volunteers!
The Easter Egg Hunt is right around the corner and we need Youth and Adult helpers for the ...
Egg Hunt on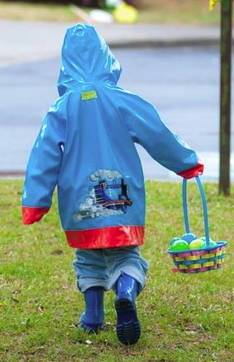 Saturday, March 26th from 10 am to noon!
Helpers at the Game Station inside the Fellowship Hall

Set up of the Egg Hunt area outside

Hiding the eggs

Keeping children out of the street during the Hunt



If you can help, please let Leslie Raymer know you can volunteer...and what you would like to do:
lraymer.mtcarmel@gmail.com
or 404-664-2574. Volunteers are asked to arrive from 8:30 to 9 on the 26th.
On Easter Sunday, we will process into worship singing with our own Easter Banner, which we created in Sunday school!
See you on Saturday and Sunday,
Director of Children's Ministry
---
UMW Night Circle meeting: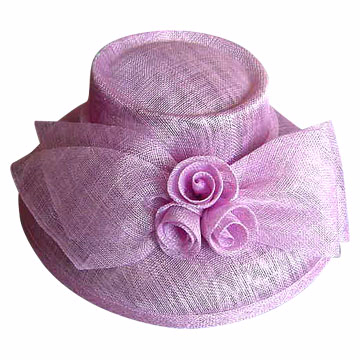 What I Wore: The Clothes of Our Lives
On March 28th, the United Methodist Women's Night Circle will revisit memories of special clothes. Come share the story of a favorite (or unfavorite) outfit, article of clothing, or accessory from your past or present.
Maybe your memory will be about an Easter hat or maybe a prom dress or your first pair of heels or a sewing project gone awry.
Bring a photo, the item itself, or just a story!
Monday, March 28 at 6:30 at the home of Barbara Cooper.
---
Women's Book Club: April 1 at 7:00 p.m.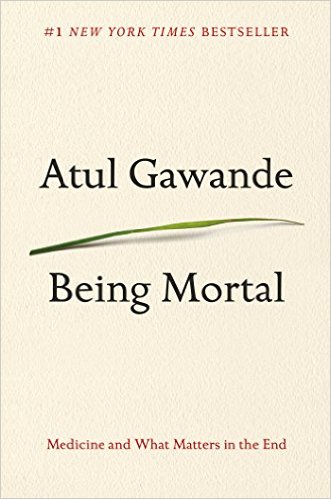 All women are invited to the Book Club which will meet in the Hope House in April.
This month's book is
Being Mortal: Medicine and What Matters in the End
, by Arul Gawande.
---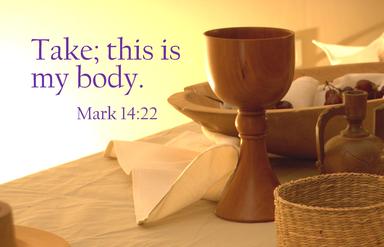 Holy Communion for Shut Ins
Holy Communion will be served on Sunday, April 3rd during worship. Then during the week, volunteers will deliver Holy Communion to those who are unable to get to the church and would like it brought to their home.
To request Holy Communion be brought to your home, just call or email the
church office
. 770-449-4498.
To volunteer to deliver Holy Communion to shut ins, please check the box on the back of the Connect Card in your Sunday bulletin, or contact the church office.
---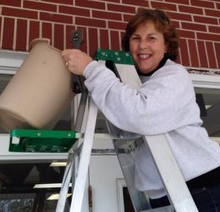 Church Workday: April 9 - 9:00 AM
Everyone is encouraged to attend the church workday to help with jobs inside and out, keeping Mt. Carmel in good shape!
The Trustees appreciate your help - please bring yard tools, gloves, cleaning supplies, or anything that you think might be of use. Thank you!
---
Art Date to High Museum: April 23
On Saturday, April 23 our "Art Date" will be to the High Museum of Art in Atlanta. We will gather in the church parking lot at 12:30 p.m. and travel together.
Contact
Katrina Stone
if you plan to go, or for more information.
---
Prayers and Concerns
Please join with others in our church family in praying our concerns and thanksgivings this week:
Prayers
Friend of the Jensen/Roe family: cancer
Jensen/Roe friend Brock: birthday of Beth last week
Sam Tapley: family of Eddie who died last week
Jeff: nephew of Tapley's neighbor: tumor in leg
Daughters & granddaughter of Cynthia Currence
Bill Downey's two co-workers: Paul - mother having surgery for cancer / Ray - father passed away
Merriman's friend Myra & family
Deck J. - young man with health issues
Tony & his family: friends of Marianne Thompson - 24 yr. old with stage 3 melanoma / his sibling also had cancer
Friends & family of Eileen who passed away
Craig German's friend: hospitalized with hearth trouble
Wife of Ed McDonald's friend: she had emergency open heart surgery away from home on Monday
Cheryl Martin and team going on Mission Trip to Tanzania this week
Thanksgivings
Cheryl Martin: for support and prayers for her on mission trip
Steve Pearson: thankful for parent's help past 3 months after his stroke. They have now gone home to N.C.
---
Ways to Make a Donation Electronically
Thank you for your support of Mt. Carmel!
There are many ways to give: You may use a Debit Card, Credit Card, or PayPal, o
r you may make
an automatic electronic funds transfer on a
one-time or recurring basis.
Click
HERE
to give electronically.