In the Newsletter this Week:
From Pastor Cyndi
The Gong Show is Coming! January 28
Lunch on Sunday
District Training Event
Book Club in February: Correction
Mt. Carmel Youth: Super Bowl Party
Chili Cook-Off: February 4
UMW Woman of the Year Brunch: February 5
Men's Retreat to Amicalola Falls: February 3-5
Financial Planning Class Coming Soon
Parent Life: Teens: Begins February 19
Prayers / Thanksgivings

Ways to Make a Donation
---
Lego Connections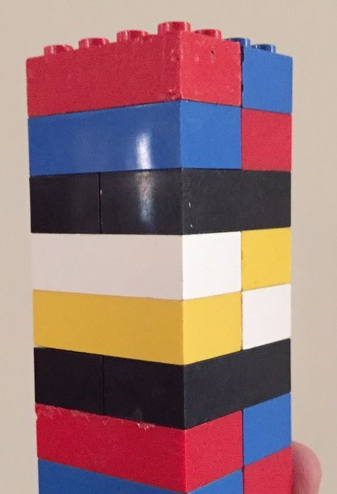 On Sundays, the children have been playing with Legos in the children's sermon. Last week we started building and realized that we put the doors at the top of the building. They suggested that with catapults and cannons, people could still get inside.
This week, I thought it would be less crazy (boy was I wrong) to have them each select one person to add to the creation. How noisy would it be if they each had one piece?
They selected Lego astronauts and race car drivers and horses and sharks (who knew there were Lego sharks?) and brought these to the table.
Next they had to decide to which they could add a piece. The first building was tall and strong. Every piece was the same size, with 8 holes. Every Lego piece was fully connected into another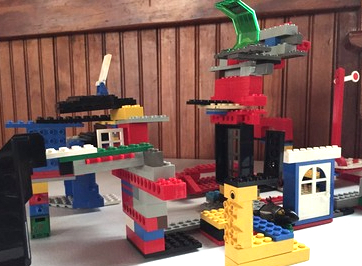 Lego piece. There wasn't much room for adding Legos, especially if your piece had more than eight holes!
The second building expands into every direction, with lots of towers, bridges, and ledges. There was no question in the children's minds about which building had a space for them!
This is much like the church. We can form tightly knit groups, all built with similar bricks, and each person fully fills the spaces for relationships with people who are like us. We may not even realize that it is difficult for others to make connections.
Alternatively, we can be intentional about bridges and ledges that reach outward. Every time we start a small group or invite someone to the lunch bunch after worship, we create a space for someone else.
People tend to attend a new church or return to church when there is a need for something more than the usual connections. When did you attend Mt. Carmel the first time? Were you new to the neighborhood, with space in your life for new friendships? Were you a new parent, looking for a church community to help raise children who knew God? Had you suffered a health or work crisis?
How do you make connections? How do you build bridges? Some of them we say multiple times like come to worship ten minutes early so that you can say hello and get to know a new person. Introduce a guest to someone with similar interests or experiences. Invite someone to sit with you, or to your Sunday School class.
It would be a shame for a guest to attend a worship service and leave without any sense of connection to others. Or worse, for someone to sit in a pew week after week, year after year, without ever feeling that they were part of the church.
These connections are so much more than we understand. We're connected…no longer strangers and aliens, but you are citizens with the saints and also members of the household of God, built upon the foundation of the apostles and prophets, with Christ Jesus himself as the cornerstone. In him the whole structure is joined together and grows into a holy temple in the Lord; in whom you also are built together spiritually into a dwelling place for God (Ephesians 2:19-21).
I'll see you this Sunday,
---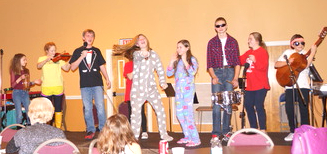 Mt. Carmel Gong Show
this Saturday,
January 28 at 6pm!
Hosted by the Mt. Carmel Youth Group, this is similar to the
Un-talent show that we have held in the past.
It is a church-wide, fun, fellowship event that anyone can participate in. All acts are welcome!
The Gong Show will include serious acts and less serious acts. ALL acts run the risk of being "Gonged", so bring some extra money in case you need to "Gong" someone off the stage!
Participate in an act or come to watch the show! Doors open at 6:00 pm for concessions and the show starts at 6:30.
Anyone who is interested and willing to perform in the Gong Show should contact
Eva Proels
, Allie Bell, or the
church office
.
Admission is free. Proceeds from concession sales and "Gong" money will benefit the Youth Mission Trip.
The menu will include hot dogs, chili, and Frito bowls with a vegetarian option. Thank you for supporting our mission trip!
---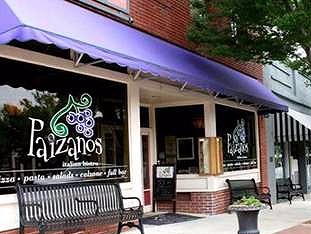 Lunch on Sunday
Do you have plans for lunch on Sunday after church?
If not - let's go to Paizanos in downtown Norcross!
We'll meet there at about 12:15.
7 Jones St., Norcross, GA - 770-300-0250
(Directions: Left from church - Left at light onto Medlock Bridge - Right onto N. Peachtree Street towards downtown Norcross - Cross the railroad tracks - Paizanos is on the left corner.)
---
Upcoming District Training
January 30th - Atlanta-Roswell
District Training Event
Roswell UMC – 5:30 – 8:30 p.m.
The training is divided into two parts; a plenary session with Denise Hunicutt from the Board of Global Ministry presenting on Mission Innovation, and then workshops on Radical Hospitality, Lay Leadership Development, Local Mission, Developing Vision, Older Adult ministry, Children's ministry and Special Needs ministry.
Each workshop will last only 25 minutes and each participant will have the opportunity to participate in two different workshops during the evening.
The workshops are designed to introduce you to some new ideas for doing ministry.
There will be a $10 fee for dinner.
To register, please check the box on the Connect Card in your Sunday bulletin. "I want to help Mt. Carmel be the best church we can be. I am attending the District Training event."
(Please note if you will need childcare and if you plan to eat dinner at Roswell UMC.) Or contact the
church office.
---
Women's Book Club - February Meeting
The February meeting of the Mt. Carmel Women's Book Club will be on Friday, February 3rd at Barbara Cooper's home.
(4469 Parkspring Terrace, Norcross, GA 30092)
The book of the month is
Jane Eyre
by Charlotte Bronte.
(Note the correction on book title for this month.)
---
Mt. Carmel Youth News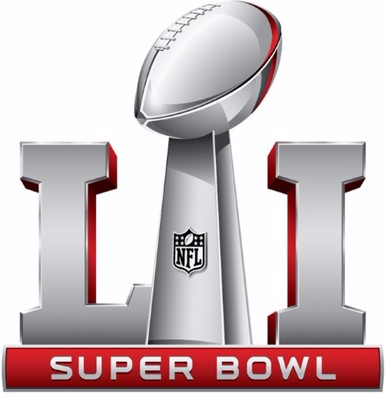 Super Bowl Party
February 5 at 5:30 pm
Emily & Thad Thompson's Home
The Falcons are headed to Houston! Join us on February 5th at Emily & Thad's for a party until halftime!
Youth Counselors will shuttle anyone that needs a ride from play practice at the church.
If you are not in the play, please plan to meet at Emily & Thad's apartment in downtown Norcross at 5:30 pm. (170 N. Peachtree Street, Apt 5, Norcross 30071. Their apartment is accessible through the back of the building on the ground level.)
Please remember your $3 for dinner! Party goes 'til halftime!
Regular Youth Program
The Mt. Carmel Youth regularly meet on Sunday nights, beginning with dinner at 5:15 pm in the lower fellowship hall.
Then they move on to programming, games, worship and fun until 7:30 pm.
To see the Youth Newsletter with weekly calendar, click
HERE
.
---

Mt. Carmel Chili Cook-Off!
Saturday, February 4 – 6:30 PM
at the home of Pekka & Lorrie Ignatius
(3890 Berkeley View Dr., Duluth, GA 30096)
From past Cook-Off champions (Jerry McDonald in 2016!) to brand new friends - all will gather at Pekka & Lorrie's to enjoy chili and fixings, tell tall tales, and have lots of fun!
Please note that this event is "adults only" so moms and dads can enjoy a child-free evening with church friends! Childcare is provided at the church BY RESERVATION ONLY. Please RSVP for your child/children BY FEBRUARY 1.
To participate in this casual, fun event, just bring a pot of your favorite chili; hot or mild; beef, tofu or chicken, anything goes. Or you may bring side dishes or desserts to go with the meal instead.
After much serious tasting and debate, the winner of "BEST TASTING CHILI - 2017" will be declared and a "major award" will be presented!
Please RSVP BY FEBRUARY 1ST to let Lorrie and Pekka know how many people will attend and what you plan to bring. 770-265-9948, or lorrie.ignatius@gmail.com.
Hope to see lots of you there!
---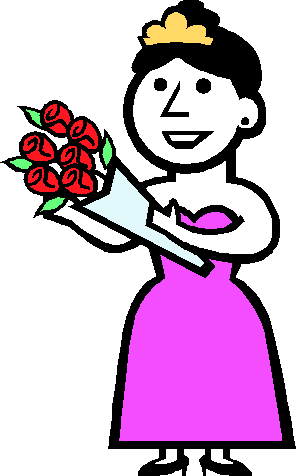 Mt. Carmel United Methodist Women Honor "Woman of the Year" at a Brunch on February 5 - 12:15 p.m.
All women are invited to a Brunch to honor a woman who has gone above and beyond in her service to the UMW and the church as a whole this year!
Stop by the Fellowship Hall after church on February 5th to see who this year's honoree is!
And if you haven't voted yet, please contact Lori Anderson to cast your ballot.
---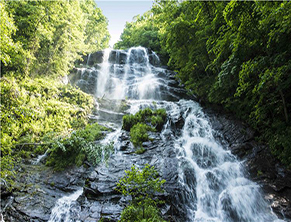 Mt. Carmel Men's Retreat - Amicalola Falls State Park
The Mt. Carmel United Methodist Men will hold a weekend retreat on February 3 through 5 at Amicalola State Park, north of Dawsonville. All men are invited.
Please add your name to the sign-up sheet in the back of the sanctuary or contact the church office if you plan to attend so that we can plan accordingly.
Friday night will consist of dinner and fellowship together.
We will travel to Ellijay on Saturday the 4th for a community service project with the Appalachian Children's Center.
Scott Parish with the North Georgia Conference will be providing our program on Saturday night and Sunday morning.
Plan to arrive Friday night between 5 pm and 8 pm. We will depart Sunday morning by 11 am. Men are welcome to attend all or any portion of the weekend. Watch for more notes regarding carpooling at a later date and see
Mark Bond
or
Dick Easley
for more information.
---
Financial Planning Class Coming Soon
Are you interested in learning more about handling your finances? If so, you should contact Ed McDonald.
In the next few weeks, Ed will lead a class on finances based on principles from Crown Financial Ministries and Financial Peace by Dave Ramsey.
These classes would either be held on Saturdays or Sundays at Mt. Carmel. If you would like to attend, please contact Ed
HERE
, or call 678-983-5588 to sign up and tell him which meeting day you prefer.
---

Parent Life: Teens
Beginning on February 19th, Rev. Lynne Smith of the North Georgia Family Counseling Center will gather with parents of teens on the 3rd Sunday of each month (exceptions in April and June due to Easter and Father's Day) from 5:30 - 7:00 pm in Room 112/114 at Mt. Carmel to think theologically about raising teens in the digital age.
Our conversation will include a study of scripture, theological concepts, and the purpose of adolescence as we explore the challenges of parenting in the digital age.
Registration is not required, but is helpful, so please send an
---
Prayers and Concerns
Please join with others in our church family in praying our concerns and thanksgivings this week:
Prayers and Concerns
Craig German's friend Ron
Gayle Morris:her brother who has throat cancer
Jess Hamilton's friend Cheryl
The Bagwell's friend Patsy: recurrence of cancer - chemo starts Jan. 30
Alison Alesi: Pat & Jack Alesi - Pat now in home hospice care
Bagwell's friend Reggie: kidney damage - may need dialysis
Carol Bryant: friend Morris & family - Morris in hospice care
Sam & Jacque Tapley
Jacque Tapley's sister Shelley: severe eczema with autoimmune disease
Our country's leadership
Victims of natural disasters
Rev. Brian Clark - now at Simpsonwood UMC - in June will become a District Superintendent - also for Simpsonwood who will have a new pastor in June
Lisa Long: recovering from eye surgery on Jan. 25
The father of Erin Carroll's mother-in-law: hospitalized with trouble breathing, heart issues and the flu
Thanksgivings
Chris Bolton's friend Barbara and husband John: Thankful both are now home from the hospital, however they are still mourning the death of her sister. Thank you for your prayers.
---
Ways to Make a Donation Electronically
Thank you for your support of Mt. Carmel!
There are many ways to give: You may use a Debit Card, Credit Card, or PayPal, o
r you may make
an automatic electronic funds transfer on a
one-time or recurring basis.
Click
HERE
to give electronically.