In the Newsletter this Week:
From the Pastor

Bulletin Covers

Children's Ministry

New Homework Club Begins Tomorrow

Altar Flowers in 2015

Women's Book Club: February 6 at 7:00

Thanks from Trinity Soup Kitchen

District Worship & Training Event: January 25

Men's Retreat: February 6 - 8

New Baby!

Condolences

Life Line Medical Screenings on January 23

Prayers / Thanksgivings
---
Sunday's Bulletin Cover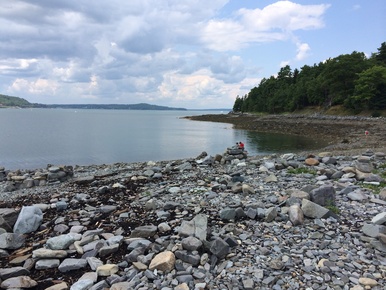 Thank you to Caroline Koch for providing the photograph on last Sunday's bulletin cover.
---
Still Time to Sign Up for Altar Flowers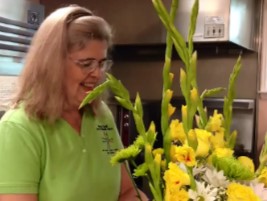 If you would like to have altar flowers placed in honor or in memory of someone in 2015, please contact the church office for available Sundays or check the box on the Connect Card in Sunday's bulletin.
Each arrangement is $40 and can be taken home after the 11:00 service if you wish.
(Please bring vases back to the church after the flowers are gone. This saves the church the expense of buying new vases.)
And thank you to our wonderful volunteers who arrange the flowers also! Susan Posey, Jacque Tapley, Dick Thompson and Lois Salter.
---
Children's Ministry
Sunday School: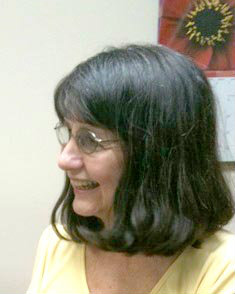 Our story this week is the temptation of Christ from Matthew 4:1-17 and we will explore what temptation is and what it feels like.
The focus is on recognizing that we cannot resist temptation alone, but must rely on and trust God's word to do so.
Children's Council Meeting
January 25 at 11:00 a.m.
A brief meeting to discuss 2015 Children's activities.
Valentine Workshop
January 25 at 1:30 p.m.
Come make Valentine cards for friends and family in Room 112/114. We will also be making cards for our local assisted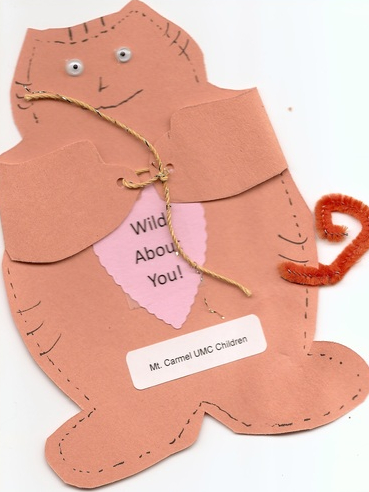 living centers.
Adults and Children are welcome. Please let me know if you can come so that enough supplies are on hand.
Marian Long
---
Homework Club Begins January 15th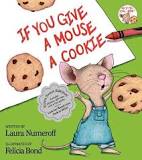 Once a week, beginning tomorrow, Mt. Carmel will work with Berkeley Lake Elementary School to offer a Homework Club at Mt. Carmel for local elementary students.
Some of these students will need to work on reading and we would like to have a selection of pre-elementary through elementary age books to offer them.
If you have such books to donate, please bring them to the church office.
Volunteers are also needed to help at the Homework Club. If you are interested in volunteering on a specific date, please click HERE for more information and to sign up.
---
United Methodist Women's "Woman of the Year" Brunch: February 1 at Noon

All women of the church are invited to join the UMW in the Fellowship Hall at a brunch to honor the 2015 "Woman of the Year!"
The Woman of the Year is a person who has gon
e above and beyond in her service to the UMW and to Mt. Carmel in the previous year.
The guest of honor will be announced at the brunch, so come and find out who the honoree is this year, and enjoy lots of fun and good food also!
---
Mt. Carmel Women's Book Club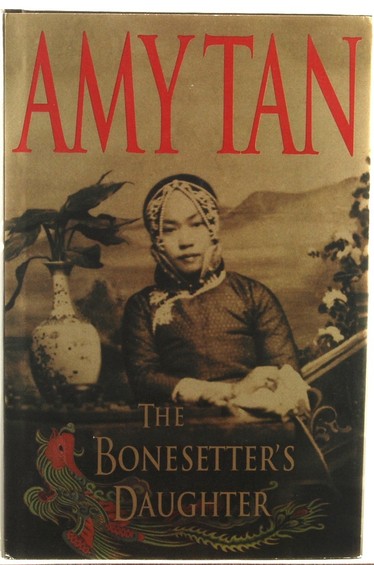 The next meeting of the Book Club will be on Friday, February 6th at 7:00 p.m. in the Hope House.
The book choice in February is The Bonesetter's Daughter by Amy Tan
.
---
Trinity Soup Kitchen: Thank You!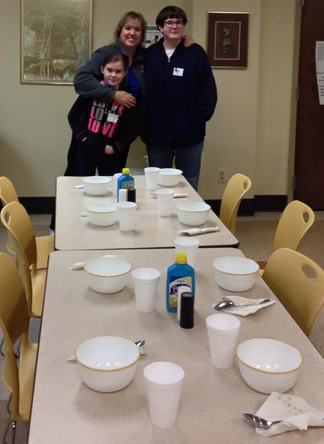 The Mt. Carmel Youth would like to say a huge thank you to everyone who helped with and donated food for the Trinity Soup Kitchen last Sunday.
34 youth and volunteers served 201 people at the soup kitchen. Each got a bowl of soup and a sandwich, plus a bag with more sandwiches and a snack to take with them for later.
Thank you for being a church who cares for those less fortunate, and also one that can always be counted on to support our Youth!
---
District Worship and Training Event: Jan. 25th at John's Creek Methodist
Looking to start the new year by growing in the love and knowledge of Christ and His Church? Then plan to attend the Atlanta-Roswell District Worship and Training Event on January 25th at Johns Creek UMC.
Worship is from 2:30 - 3:00, and workshops from 3:15 - 5:00.
Workshops include: Avenues for Missions, What Every Trustee Needs to Know, The Connectional Cafe, Dynamic Worship, Creating Youth Ministry Systems, UMW / UMM - What are We Missing?, Staff Parish Relations, To Give or Not to Give, and Finance.
---
Men's Retreat to Amicalola Falls: Feb. 6 - 8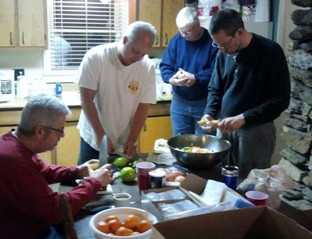 All men of the church are encouraged to attend the Men's Retreat weekend in February. The group will travel to Amicalola Falls and stay in cabins there while enjoying fellowship, a great program, fun and delicious food!
If you'd like to go and need more information, you may contact the church office for contact information for the Men's Club, or see any current Men's Club member.
And if you'd like to start attending the United Methodist Men's Club, the next regular dinner meeting is tomorrow, January 15th at 7:00 p.m. in the Fellowship Hall.
---
A New Baby!
We are happy to welcome Marin Elizabeth Spiller to our Mt. Carmel family!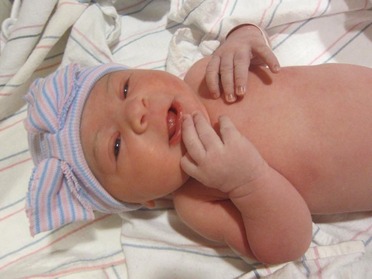 Marin is the new daughter of Lisa and Dave Spiller, sister of big brother Andrew, and
granddaughter of Gail and William Bolton.
Congratulations to everybody!
---
Condolences
Our sympathy goes to Jo Minor and her family on the recent death of her step-mother, Charlene Pepple. Mrs. Pepple died on Sunday in Adrian, MI.
Please keep Jo and Alston, her father, Melvin Pepple, and all of their family in your prayers.
---
Life Line will once again offer Medical Screenings at Mt. Carmel on January 23: 8:30 AM until 5:30 PM
Many of you may not know that stroke is a leading cause of death today, affecting over 750,000 people each year. Every 45 seconds in America, someone suffers a stroke and every 3 minutes, someone dies from one. According to the National Stroke Association, approximately 97% of Americans cannot recognize the signs of stroke and that is why Life Line Screening, a leading mobile health screening service, will be here to offer life-saving ultrasound screenings this month.
These tests are not typically offered during a regular physical, as they are not usually covered by insurance, so for most of us, stroke prevention lies in our own hands.
Stroke can change your life, but it can also take your life. Please consider taking part in these life-saving screenings. By signing up for this health event, not only will you be able to receive $10 off any package of $149 or more, but Mt Carmel will also receive a $10 donation for every member who signs up and attends this Life Line Screening event.
The Stroke, Vascular & Heart Rhythm Package includes four screenings: carotid artery, abdominal aortic aneurysm, peripheral arterial disease and atrial fibrillation.
To schedule your appointment and to receive this special offer, please sign up only by either calling the dedicated Helping Hands phone number, which is 1-800-324-9458 or by visiting www.helpinghandsforhealth.com. Join in the fight against vascular disease!
---
Prayers and Thanksgivings
Please join with others in our church family in praying our concerns and thanksgivings this week.
Concerns
All those suffering with mental illness
Jerry McDonald: cracked hip / back problems
Anglin's friend Kim: cancer
Lane Shutt's friends the Brackmans: son in ICU
Dawn Seigler's friend Christine: cancer
Christ the King church, congregation and leaders
Maxine Follmer's sister Andrea: job
Family of Shelia Trentini's cousin: death from cancer - leaves two children
Those who received gifts of clean water and malaria nets and those who still suffer and die without them
Father of a past Preschool family - Brian: hospitalized with fluid build up in limbs
New baby Marin in NICU for breathing issues
Jan Dodd hospitalized on Monday
Youth and adults going on Ski Retreat this weekend
Thanksgivings
Birth of baby Marin Spiller
Those who made the Silent Auction fundraiser a success
Carl Garner's birthday
Youth and volunteers who served at Trinity Soup Kitchen