In the Newsletter this Week:
Note from Tom Cooper

10:30 Service Only - March 22 - Men's Sunday

Mission Moment

New Members

Lenten Dinner & Activities: March 11

Lenten Food Drive for NCM

Time to Order Easter Lilies

Children's Ministry

Women's Book Club: April 10 at 7:00 p.m.

Baby Shower: April 11

Thanks for Supporting the Youth

UMW Night Circle Meets March 23

Thank You

Condolences

Save the Date for Summer Lunches: June 15 - 19

Girl Scouts Host Rain Barrel Workshop

Prayers / Thanksgivings
---
10:30 Service Only on March 22!
This Sunday the Mt. Carmel United Methodist Men will lead our worship service with scripture readings, an all men's choir and
Dr. Boyd Whaley will deliver the message.
Children will go to Sunday School following the Children's Sermon, but there will be no adult classes.
Mark your calendar for this special service!
---
Youth Mission Moment

Thank you to Max Proels for providing our Mission Moment last Sunday.
Click
HERE
to see Max's message about why it's important to help Norcross Cooperative Ministry.
---
Welcome Our Newest Members!
We are so happy to welcome our newest members who joined Mt. Carmel on Sunday, March 15th!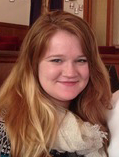 Katrina Stone
---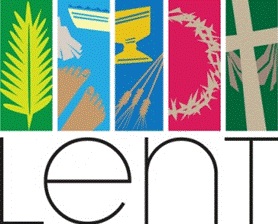 Lenten Dinner & Activities on March 18:
Wednesday at 6:00 p.m.
Cost: $6.00 ~ Adults / $3.00 ~ Children 12 and under (family maximum of $20.00)
Menu for March 18
pizza, green salad, fruit salad, dessert and beverages provided by the Mt. Carmel United Methodist Women.
(pb&j will also be available for children)
What I Learned Reading to Children
6:40 – 7:00 p.m. in Fellowship Hall
Storyteller: Lila Hunter
Centering Prayer Workshop
7:00 – 7:30 p.m. in sanctuary
Led by Pastor Cyndi
Adult Choir Practice
7:00 – 8:00 pm in choir room
---
Special Lenten Food Drive for NCM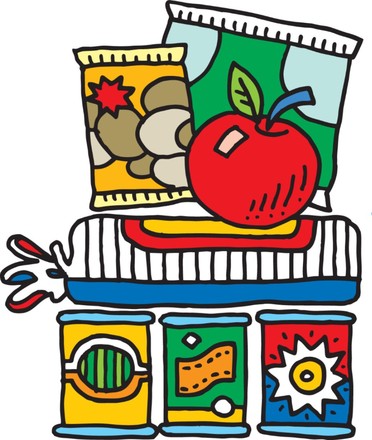 Norcross Cooperative Ministry needs our help!
The shelves are bare in the food pantry. Please bring non-perishable food donations to church on Sundays or to the Wednesday Dinners for a special Lenten Food Drive.
Right now they are in greatest need of boxed cereal, jelly, canned meat (NO tuna please!), laundry powder, toothpaste and tooth brushes.
A box for the donations is located in the hallway between the sanctuary and the fellowship hall.
If you'd prefer to make a monetary donation, please put it in the Sunday offering labeled 'NCM'. Thank you!
---
It's Time to Order Easter Lilies!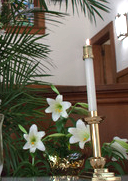 The Mt. Carmel United Methodist Women will once again sponsor Easter Lilies that will be in the sanctuary in honor or memory of our loved ones this Easter. (April 5)
Cost is $8.00 per lily and any profit will benefit UMW mission projects.
To order a lily, complete the order form in Sunday bulletins, or contact the
church office
.
---
Children's Ministry
Sunday School:

This Sunday there will only be one service beginning at 10:30.
We will have a combined class in the double classroom. Our lesson is from Matthew 25:31-46 and is often called Jesus' final sermon.
Jesus tells a story of how people will be separated by their actions, similar to a shepherd separating sheep and goats.
We will focus on how we can help others in need.
We will also practice our song for Palm Sunday.
Palm Sunday: March 29th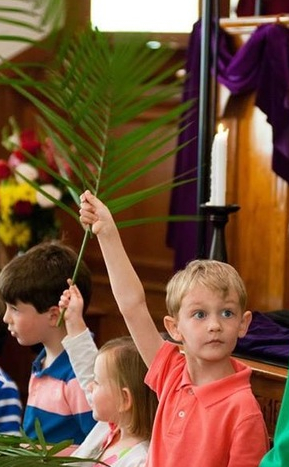 Children will sing and wave palm branches at both services.
We will practice this Sunday and on Palm Sunday at 9:15 before the 9:30 service.
Community Easter Egg Hunt: April 4
10:00 AM Rain or Shine
All children are invited to join us for an egg hunt with prize eggs, crafts, food and fellowship.
Bring some flowers too, to add to our flowering Easter Cross.
Needs for Egg Hunt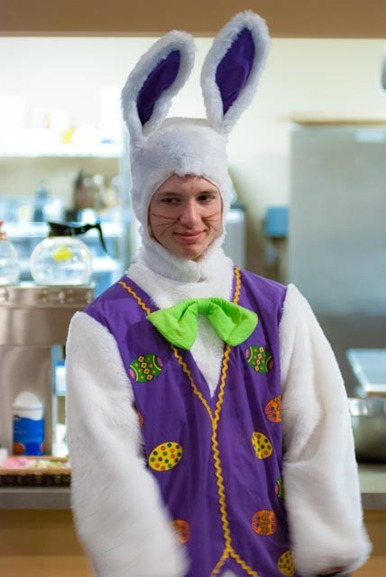 Bags of individually wrapped candy
Volunteers to hide eggs and help with activities
Someone to be the Easter Bunny
---
Mt. Carmel Women's Book Club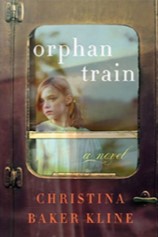 All women of the church are invited to the Mt. Carmel Women's Book Club which meets monthly on a Friday night.
The next meeting will be on April 10th at Barbara Cooper's home, beginning at 7:00 p.m.
4469 Parkspring Terrace
Norcross, GA 30092
The book selection in April is Orphan Train by Cristina Baker Kline.
---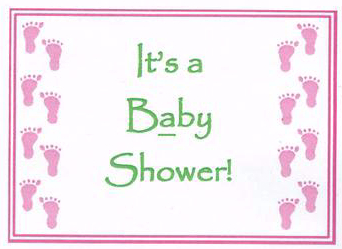 ---
Thank You for Supporting Our Youth!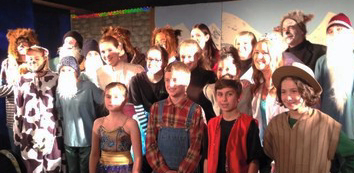 Thank you to everyone who bought tickets to and helped with the Youth Dinner Theater production of The Girl with the Golden Locks!
We hope you enjoyed the show and appreciate your support of our Summer Mission Trip!
---
UMW Night Circle Meets March 23
All women of the church are invited to join the UMW Night Circle on Monday, March 23th at 6:30 in the Fellowship Hall.
We will begin with dessert, then move on to our current project, making
"pillowcase dresses" for young girls in
underprivileged countries!
Please click HERE to see the plan.
---
With Sincere Thanks ...


The family of Kathleen Merson will hold in grateful remembrance your kind expressions of sympathy.
Thank you for the kind words - my mother had a long and happy life - a fact that my siblings and I have found comfort in.
I appreciated hearing from Mt. Carmel.
Patty Merson
---
Condolences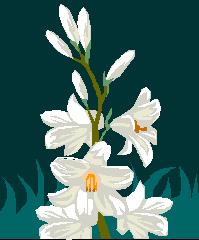 Our sympathy is extended to the following families on their loss of loved ones this week:
Maxine Follmer and her family on the death of her father, Maximo "Papi" Robles.
Carol Bryant and her family on the death of her husband Bill.
Christine Werdebaugh and her family on the death of her brother-in-law Frank.
Please keep all of these in your prayers.
---
Save the Date for Summer Lunches: June 15 - 19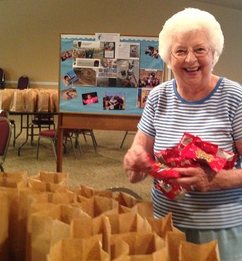 Mt. Carmel will once again partner with MUST Ministries to provide lunches for local children for a week this summer.
On June 15 - 19, we will make sack lunches for children who would normally get free or reduced priced lunch at school, but may not have lunch during the summer.
Working with MUST Ministries, these lunches are then delivered to areas near the church each day.
If you'd like to help with this ministry, just check the box on the back of the Connect Card in your Sunday bulletins, or contact the church office.
---
Help Save Water and Money!
Ellie Grogin's Brownie Girl Scout Troop, # 3063, is hosting a Rain Barrel making workshop at Christ the King Lutheran Church on May 9th.
If you are interested in purchasing a rain barrel, or for more information, click
HERE
for the full article. (Or contact
Lisa Grogin
for specifics.)
---
Prayers and Thanksgivings
Please join with others in our church family in praying our concerns and thanksgivings this week.
Concerns
The Follmer family: death of Maxine's father
The Bryant family: death of Bill Bryant
Christine Werdebaugh's family: death of her brother-in-law Frank
Laraine Downey's family: death of her cousin Greg
Dawn Seigler's friend: healing from surgery
Daniel: child that Jeanne Manget cares for: possible brain surgery
Ruby Easley for Jack & Bubba: both healing
Cynthia Currence: sprained ankle
Chuck & Jerri Phillips
Bill & Susan Posey
Mark Bagwell, Sr.: outpatient surgery on Friday
Family of Jim who recently died: VP of Lisa Grogin's company
Son of Cindy Jones' co-worker: 10 year old hospitalized with chest pains
Mission fundraiser held by Norcross 1st UMC
Thanksgivings
Katrina Stone & Amanda Bagwell both joined on Sunday
Mark Bond's parents visiting
Wonderful Dinner Theater: thanks to all who helped and to congregation for support
Ernie Richmond visited
Blackwoods will visit Ashley & family in New York
Gene Anglin's birthday
Nichelson adoption final