In the Newsletter this Week:
From Pastor Cyndi
From Laura Ware
Lunch on Sunday
Youth News
Kids News: Mardi Gras Party!
Financial Planning Class begins February 19
Parent Life: Teens: Begins February 19
Women's Book Club: March 3
Preschool Consignment Sale
Condolences
Prayers / Thanksgivings

Ways to Make a Donation
---
From Pastor Cyndi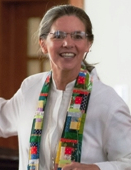 Recently we welcomed counselor Laura Ware to Mount Carmel, as Laura is now affiliated with the North Georgia Family Counseling Center. She has also graciously agreed to write a few essays, thoughts, from a counselor's perspective, that would be helpful to our church family.
I continue to talk with people in Mount Carmel UMC about worship, how it forms us as disciples, and how we can be welcoming to guests.
But first, how are we at Mount Carmel UMC doing?
This graph
shows a history of the 9:30 and 11:00 worship services through December 2016. The blue dots are the attendance at 11:00 worship services, and green dots are for 9:30 worship. The graph does not include combined services or non-Sunday services like Christmas Eve. Over the last decade, worship has dropped dramatically at 11:00. At 9:30, attendance has grown, and occasionally it is close to that at 11:00. Back in 2005 our worship averaged 157 for these two services. Last year we were just over 100.
It's not a surprise that worship attendance has declined. In general, attendance is declining for most denominations. In particular, small- and middle-sized churches have experienced the greatest decline.
Part of the reason is an
aging of church-goers
. The largest growth in religious affiliation among young people are those who answer "none" (no religious affiliation). Only 20% of millennials (those 30 and under) think church attendance is important.
As a society, we no longer assume that Sundays are reserved for church. The Sunday morning hour now competes with work, sports, second homes, and just plain crashing after a stressful week. Those who attend "regularly" do so less frequently. It used to be that a regular attendee was in worship three out of four Sundays. But now someone who attends ono or two times a month considers this regular.
So is the situation hopeless? Not at all! There are bright spots all around us. Many of us know Andy Lett, and we prayed for him and the Fountain UMC just a few years ago. Also nearby, Nett UMC (short for Gwinnett) began in October 2015. Both of these churches have already grown to our size, about 100 in worship.
I grieve a little when I think of how few people now attend worship at Mount Carmel. I wish people could experience the rich, creative worship services. I wish people could know you, and your kindness, generosity, and faithfulness. Even more important, I have seen people, through you and in worship, know God's love for the first time. I want others to know this, and to grow and flourish.
Over the next few weeks, instead of my usual newsletter article I'll be sending a separate weekly email about the reasons we worship, what the Bible says about worship, and how worship helps us grow. I'll be asking for your input as well as for volunteers to help in structuring worship so that it both welcomes and helps us grow as disciples.
For now, I challenge you to be part of worship. Come ten minutes early and welcome others. Email
Katrina Stone
and tell her you want to greet guests one a month. Tell Vicki Walden or Joan Garner you want to serve as an usher. Ask someone, "help me with your name." Invite a guest to sit with you, or sit closer to the front so there is room for guests who want to slip in and sit in the back.
Most of all, be present. Worship matters.
Pastor Cyndi McDonald
---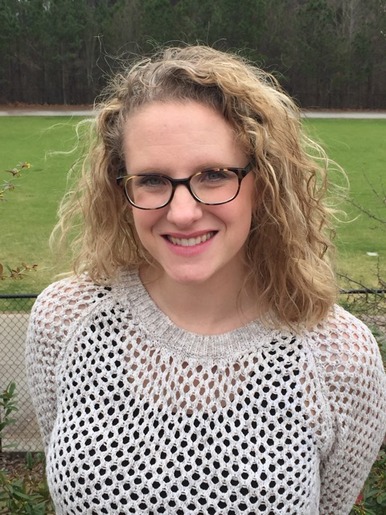 How to Tell if You Need to Talk to a Counselor
Of course, I may be biased as a counselor, but I believe that everyone can benefit from counseling during their life time. We all have blind spots to our own habits, thoughts and patterns. It's who we are, It's what we know, and we seldom ask if it's working. I am a large proponent of what I refer to as "checking in." Whether it's with a trusted friend, whom you believe will tell you the honest truth or with a counselor who can have a completely objective view of you, checking in is wise to do. It can make us all a better version of who we already are.
On the other hand, there are those of us who ask a deeper question. We ask, "Is there something wrong with me?" Or, "Is this normal?" We may be scared to ask that of those with whom we share life. We may ask them, and in their well meaning attempt to make us feel better, they reassure us that what we are experiencing is absolutely normal. Yet, that nagging question never leaves. "Is there something wrong?"
There are a couple different markers that we tend to look for as counselors. They help us know if what someone is experiencing is a typical experience or if this is one that may need some expert attention. In my work, I have seen both. And with each case, regardless of the answer, I think it was wise of them to come in and ask. Sometimes we need to come into counseling just to hear that we really are ok, that the pain, grief or anger we are feeling really is normal. Even in those times, there are things we can do to help ease the experience and process. And even more than that, to make sure that those experiences don't take up permanent residence.
On the other hand, there are experiences that we may have which warrant more intense counseling or care. When sadness, which is a fleeting emotion, becomes a mood and then sticks around long enough to become a state of being, we call it depression. When fear, which is a fleeting response, becomes a habit of worry and sticks around long enough to become a state of being, we call it anxiety. These are two of the most common issues of people seeking counseling. Although they are common, we know they need more help than a friend can give when they start causing distress and keep you from being able to engage in your life. The more the distress that is caused and the more areas of your life being effected, the more likely you need to seek a counselor's help to address it.
There are many things you can do to help yourself decide if your concern is in need of some professional help. Ask yourself these questions:
1. Have I stopped enjoying life like I used to?

2. Have a stopped spending time with friends and family that I used to enjoy?

3. Am I concerned for my own well-being?

4. Do I feel like I am getting adequate sleep during the night?

5. Am I eating meals throughout the day, as is normally expected?

6. Do I avoid other people?

7. Does it take a lot of mental gymnastics to talk myself into getting ready to go?

8. Am I chronically late for any engagement?

9. Do I feel a sense of dread the minute I wake up?

10. Do I avoid laying down to sleep because I don't want to hear my own thoughts or feel my emotions?

11. Have a lost many jobs in a row?

12. Have I been losing relationships?

13. Are other people around me giving me feedback about myself that I don't like?

14. Is it hard to get out the door because I have to do so many things, in just the right order, or I can't leave until it's right?

15. Does my recounting of an experience differ greatly from the recounting of the same experience with the other people with whom it happened? Does this happen often?

16. Do I spend most of the day agitated or on edge?

17. Do I have difficulty finishing tasks that I start? Do I have many projects started and unfinished?

18. Do I often think my family would be better off without me?

19. Do I think about or plan to take my own life?

20. Do I intentionally cause harm to myself?
If you answered "yes" to any of these questions, you may want to look into checking in with a counselor. The more "yes" answers you gave, the higher the priority that you seek professional help. This is not an exhaustive list, but the answers these questions can often point to a bigger problem. The good news is that they are all problems and concerns which can be addressed. I urge you to seek help if you feel like there may be a concern which you need to address. No matter what the concern is, it feels good to be heard, not to be judged and to actually get some help in finding solutions. And after all, that is what most of us want most in life, to be safe, heard, and supported.
---
Do you have lunch plans on Sunday?
If not ...
I'm in the mood for soup, sandwiches, and mac and cheese; and Newks has the best of them all. Their Tortilla soup is crazy good!
This Sunday, lets make it Newks! We'll meet there at 12:15.
Directions:
Left out of the church
Right at Medlock Bridge Road
Left at Hwy. 141
2nd Right into the Forum
Head left towards Trader Joes
Newks is just a few doors down
---
Mt. Carmel Youth News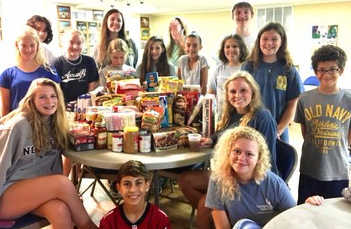 The Mt. Carmel Youth regularly meet on Sunday nights, beginning with dinner at 5:15 pm in the lower fellowship hall.
Then they move on to programming, games, worship and fun until 7:30 pm.
For more information and to see the Youth Calendar of events, click
HERE
.
---
Kid's News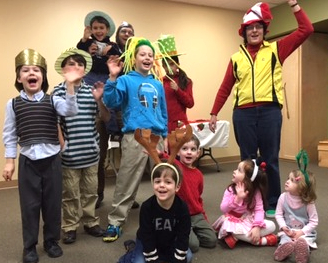 Children's Mardi Gras Party!


During Sunday School (9:45 AM) on February 26th, come and join in the fun as we search for the baby Jesus in our King Cake and enjoy mini pancakes and healthy snacks.
We hope that our scouting friends here for Scout Sunday will join the fun too!
We'll start out in the 9:30 worship service, then come downstairs after the Children's Sermon.
---
Financial Planning Class begins Feb. 19th
Want to learn more about handling your finances?
Dave Ramsey's scriptural and humorous Financial Peace University training is a great way to start – or get back on track – to experiencing Financial Peace.
There will be 9 weekly classes from 3:30 - 5:00 p.m. at Mt. Carmel. Course cost is $93 + shipping. Childcare will be offered BY REQUEST.
---

Parent Life: Teens
Beginning on February 19th, Rev. Lynne Smith of the North Georgia Family Counseling Center will gather with parents of teens on the 3rd Sunday of each month (exceptions in April and June due to Easter and Father's Day) from 5:30 - 7:00 pm in Room 112/114 at Mt. Carmel to think theologically about raising teens in the digital age.
Our conversation will include a study of scripture, theological concepts, and the purpose of adolescence as we explore the challenges of parenting in the digital age.
Registration is not required, but is helpful, so please send an
---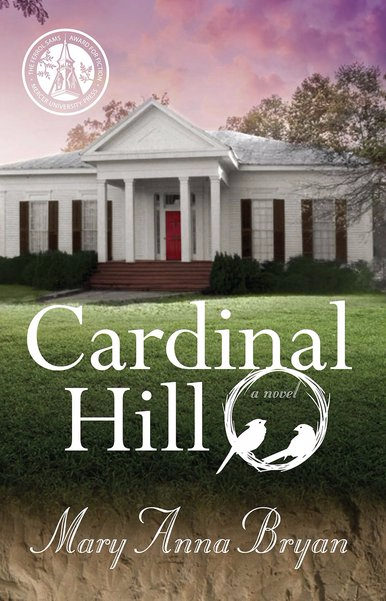 Women's Book Club - March 3rd - visit from author
Mt. Carmel Book Club is pleased to announce that Mary Anna Bryan, local author of our March book selection, Cardinal Hill, will be joining us at 7 p.m. on Friday, March 3rd, in the Fellowship Hall.
We encourage all who love to read to join us and honor Mary Anna! Please also contact Chris Bolton or Vicki Walden if you would like to attend and need a copy to read in advance, as several church members purchased copies at previous events.
Copies of the book will be available that evening, or may be purchased at Barnes and Noble.
Author, Mary Anna Bryan, grew up near Augusta, GA, graduated from Agnes Scott College and completed graduate work at UGA. She moved to Lawrenceville in 1970 and taught English at Central Gwinnett for many years. After retirement, she remained in Lawrenceville and is a member of The First Baptist Church of Lawrenceville.
Her book won the Ferrol Sams Award for Fiction and has been nominated for the Georgia Association of Writers, Author of the Year Award for First Novel. Beautifully written, Cardinal Hill is a coming of age tale set in rural Georgia in the 30s and 40s. It is about friendship, family dynamics, adolescent love, but most of all about family secrets, to include the book protagonist's big secret.
All in all, it is a wonderful Southern novel about finally finding those two important things in life - love and acceptance.
---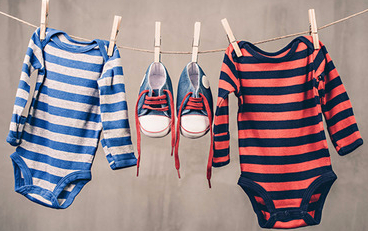 Preschool to Participate in Consignment Sale
The Mt. Carmel Preschool has been given the opportunity to participate in a consignment sale in mid March. All proceeds will benefit our Preschool. Here's where they need our help!
Do you have any children's clothing, shoes, sports equipment, toys or household items that you no longer need? Just bring them to Mt. Carmel and the Preschool will handle the rest!
(May be dropped off in the Preschool or church office.)
The deadline for gathering items is March 1st, so start clearing out those closets! Thanks for all donations - receipts for tax purposes will be provided.
---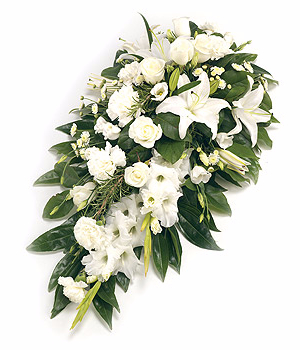 Condolences
Sympathy is extended to the family and friends of Janice Murphy who died on February 8, 2017
A memorial service will be held on Thursday, February 16 - 11:00 am at Pleasant Hill Presbyterian Church, 3700 Pleasant Hill Road, Duluth, Georgia 30096.
Visitation will precede the service at 10:00 am at the church.
Please keep her family & friends in your prayers.
Click
HERE
to view obituary.
-------------------------------------------------------------
Please also keep Lisa, Spencer, Cynthia and Ellie Grogin in your prayers on the death of Lisa's father who died on Saturday, February 11, 2017 in North Carolina.
Cards may be sent to:
Lisa & Spencer Grogin, Cynthia & Ellie
3576 Hampton Ct.
Norcross, GA 30092
In lieu of flowers, memorial donations may be sent to:
The ALS Association North Carolina Chapter
4 N. Blount Street
Suite 200
Raleigh, NC 27601
---
Prayers and Concerns
Please join with others in our church family in praying our concerns and thanksgivings this week:
Prayers and Concerns
Lisa Grogin and her family on the death of her father on February 11, 2017
Family & friends of Janice Murphy who died on February 8, 2017.
Dan Bailey's parents, John & Shelia
Linda & Gene Anglin
Andy Loftis
Carl Garner - leg procedure 2/15
Craig German's friends Ron, Charles & Bill
Carol Bryant: the family & friends of Morris who died
Dawn Seigler's friend Resa for healing
Thanksgivings
---
Ways to Make a Donation Electronically
Thank you for your support of Mt. Carmel!
There are many ways to give: You may use a Debit Card, Credit Card, or PayPal, o
r you may make
an automatic electronic funds transfer on a
one-time or recurring basis.
Click
HERE
to give electronically.
Every week:
Prayers
Worship this week
Birthdays and Anniversaries
Save the Date
Counseling Center
Norcross Cooperative
---
Sunday's Lessons
Luke 7:36-50
---
Birthdays this week:
John Carroll
Richard Smith
Katrina Stone
JoAnn Weathers
Marlene Porter
Jacob Portillo
Anniversaries
this week:
Alston & Jo Minor
---
Save the Date
YOUTH REHEARSAL
FEBRUARY 15 - 6:00 PM
FELLOWSHIP HALL
CHANCEL CHOIR PRACTICE
FEBRUARY 15 - 7:00 PM
CHOIR ROOM
9:30 MUSICIANS PRACTICE
FEBRUARY 15 - 8:30 PM
SANCTUARY
HOMEWORK CLUB
FEBRUARY 16 - 3:30 PM
FELLOWSHIP HALL
CONNECT TEAM MTG.
FEBRUARY 16 - 5:30 PM
HOPE HOUSE
MEN'S MINISTRY MTG.
FEBRUARY 16 - 7:00 PM
FELLOWSHIP HALL
WORSHIP SERVICES
FEBRUARY 19 - 9:30 & 11 AM
SANCTUARY
YOUTH REHEARSAL
FEBRUARY 19 - 2:30 PM
FELLOWSHIP HALL
FINANCIAL PEACE CLASS BEGINS - FEBRUARY 19
3:30 - 5:00 PM
ROOM 112/114
YOUTH DINNER/PROGRAM
FEBRUARY 19 - 5:15 PM
YOUTH ROOMS / HALL
PARENT LIFE: TEENS
FEBRUARY 19
5:30 - 7:00 PM
ROOM 112/114
PRESIDENT'S DAY
FEBRUARY 20
CHURCH OFFICE CLOSED
MONDAY STUDY
DINNER AT LON U
UMW DAY CIRCLE
FEBRUARY 21 - 10:30 AM
HOPE HOUSE
SCOUT SUNDAY
FEBRUARY 26 - 9:30 & 11
SANCTUARY
KID'S MARDI GRAS PARTY
FEBRUARY 26 - 9:45 AM
SUNDAY SCHOOL ROOMS
ASH WEDNESDAY
MARCH 1
7:00 AM - ASHES TO GO
6:00 PM - POT LUCK DINNER
7:00 PM - WORSHIP SERVICE
---
Norcross
Cooperative
Ministry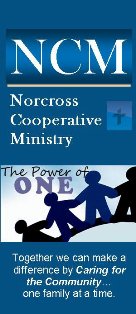 As one of the founding churches of NCM, we encourage your support assisting those in need in our area.
Donations of non-perishable food may be left in the NCM tub in the church foyer, and checks made to the church and marked for NCM may be dropped into the offering plate or by the church office.
---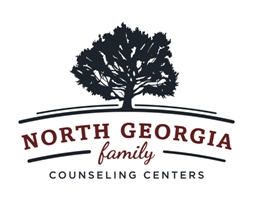 Family Wellness
through Counseling,
---
Share your story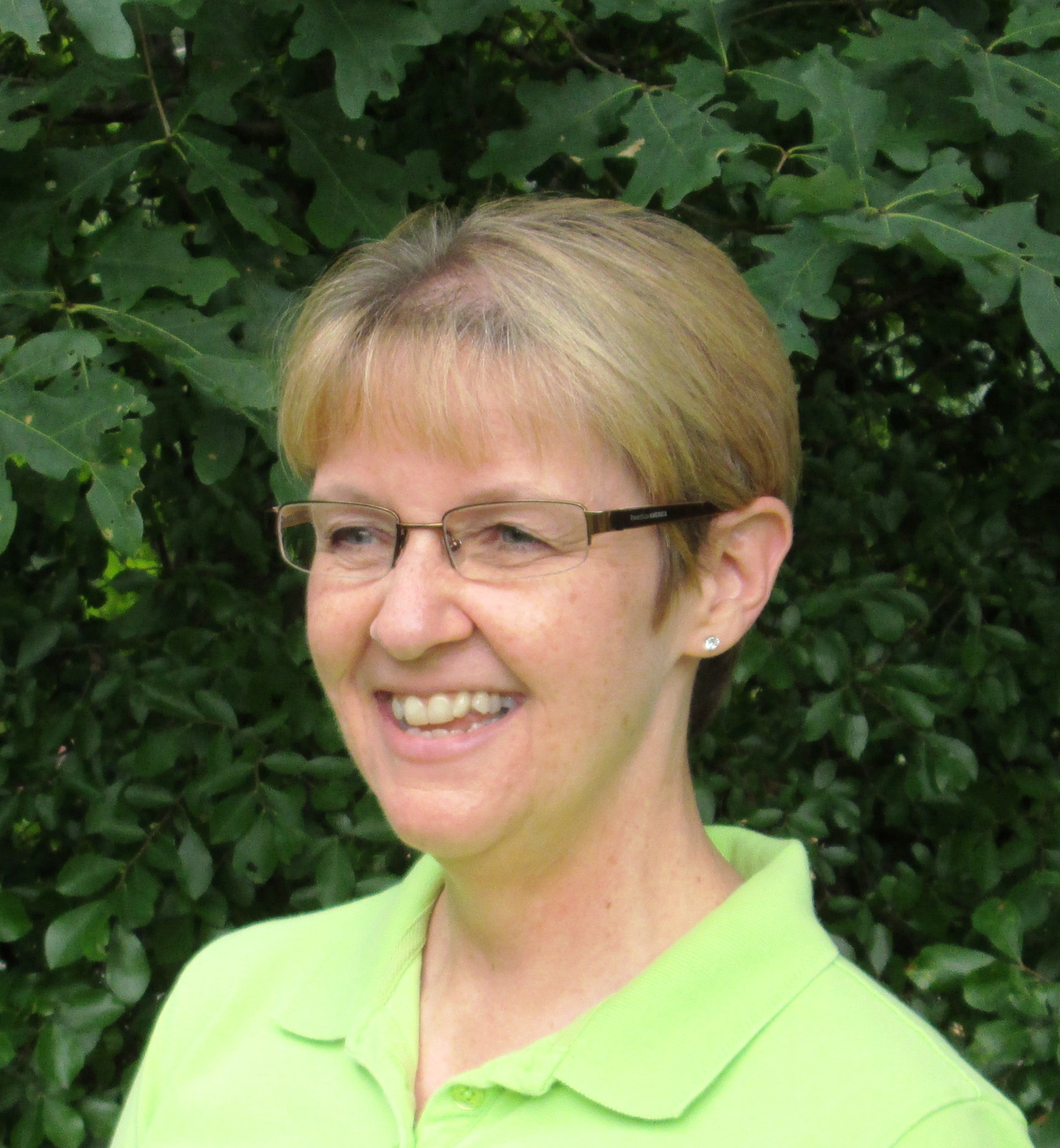 Do you have an article to include in next week's bulletin or newsletter?
Email these to
Suzanne Foster
or call the church office.