In the Newsletter this Week:
April is Food Drive Month for NCM
NCM's 2017 Financial Snapshot
Carmelites to Callaway Gardens: April 11
Youth News
A Note from the Trustees
Women's Book Club: April 6
BBQ & Sweet Shop: April 27 & 28
Global 6K Walk for Water: May 19
Vacation Bible School Registration
From the Preschool
Condolences
Thank You Very Much
Prayers / Thanksgivings
Ways to Make a Donation
---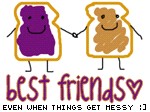 Norcross Cooperative Ministry Needs Our Help in April!
April is one of Mt. Carmel's two food drive months for the Norcross Cooperative Ministry.
This time it's all about peanut butter and jelly. Please bring your donations (in plastic jars or bottles, please) to the NCM display or tub in the church foyer.
Monetary donations are always welcomed too - just make your check out to Mt. Carmel and mark it for NCM.
Thank you for helping those in need in our community.
---
2017 Financial Snapshot from NCM:
Look How Much You Helped!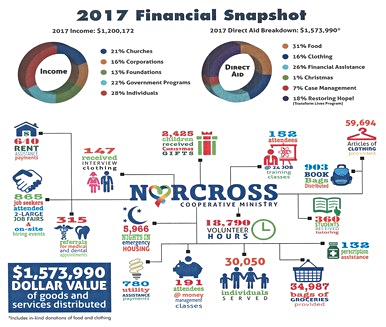 ---
Carmelites to Callaway Gardens: April 11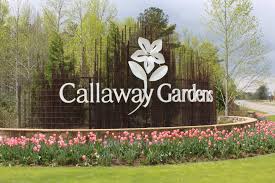 The Carmelites' next trip will be to Callaway Gardens on Wednesday, April 11th. We will meet at the church at 9:00 to carpool. We'll have lunch and tour the gardens - rain or shine!
Cost: Adults $25, Seniors $22. Check the box on the back of the Connect Card in your Sunday bulletin if you would like to join us, or contact
June Spruell.
---
Youth News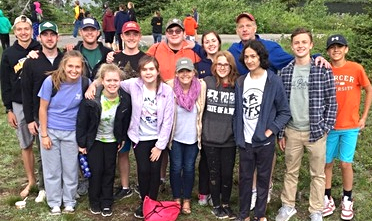 (Youth Mission Trip 2017)
The Mt. Carmel Youth will not have a regular meeting on April 8th. Instead, they will have a Viewing Party to watch the video of the Dinner Theater production, Lucky, Lucky Hudson and the 12th Street Gang! Everyone should bring their own dinner.
They will resume regular meetings on Sunday, April 15 at 5:15 p.m. for dinner, a program, games and fun! For more information, see the Youth Newsletter
HERE
, or contact Youth Director,
Emily Thompson
.
---
From the Board of Trustees
In an effort to reduce the church's costs for garbage pick up, we have reduced the pick up to twice a month. This will save us $2500 per year, however we need your help.
Please remember that the dumpster is for garbage generated at Mt. Carmel only. Please do not use the dumpster for your personal garbage.
Thank you,
The Board of Trustees
---
Women's Book Club: April 6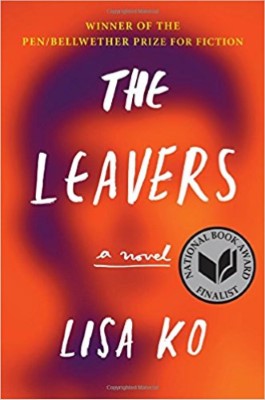 The next meeting of the Book Club will be on Friday, April 6 and this month's book is The Leavers, by Lisa Ko.
We will once again meet and visit with our friend Dawn at the Ivy Hall Assisted Living Center on Statebridge Rd. We'll gather at Mt. Carmel at 6:30 or so, and carpool to Ivy Hall at 6:40.
All women are welcome to join the group for refreshments, discussion and fun! Contact
Chris Bolton
or
Vicki Walden
for more information.
---
The Spring BBQ and Sweet Shop
is just around the corner on April 27 & 28!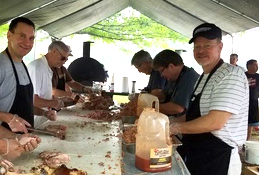 Lots of volunteers are needed to make this event happen, so please check the sign up boxes on the back of the Connect Card in your Sunday bulletins to see where you can help!
Flyers with dates and prices are available in the sanctuary and outside of the Fellowship Hall, so take a few and invite your family and friends too!
---
Global 6K Walk for Water: May 19

The Transformers Sunday School Class is at it again! We are partnering with World Vision on their 6K Walk for Water being held May 19th.
Why 6K you may ask. Well, that is the average distance a person has to walk in a developing country to get water! Hard to believe for something that we take for granted, yet this is true.
To make matters worse, the water is often contaminated. Every day, 835 children under the age of five die from diarrhea caused by contaminated water, poor sanitation, and improper hygiene.
Here's the good news. You and I can help; we can make a difference through World Vision's Clean Water Walk. Go to
Global 6K for Water
and sign up or donate.
You don't have to be a member of our Sunday School class or even our church to participate. Go to: Find a Host, then Georgia, then Transformers to sign up.
We have set a goal of raising $2500 dollars. You can make this happen. If you have any questions, please give me a call or e-mail. My e-mail is
spt404@hotmail.com
and 770-833-0091 my number.
Our past fund raisers have been a great success thanks to you. This one can be too!
Blessings
Sam Tapley
---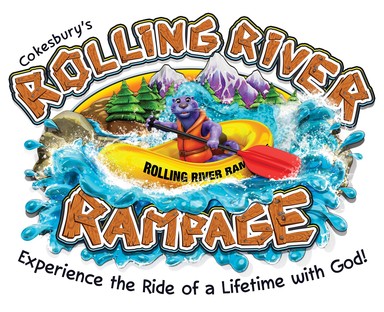 June 4 - 8, 2018
Its time to register for our 2018 Vacation Bible School, Rolling River Rampage!
Please come join us June 4th through 8th from 9:30 am till 12:30 pm as we experience the ride of a lifetime with God!!
Hope to see you in June!
---
Preschool Summer Camps!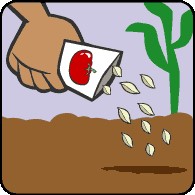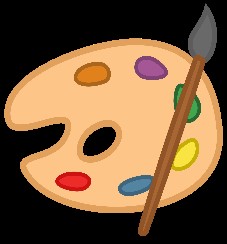 We want to let everyone know that we are now registering for summer camps.
Garden Camp: June 18-21
and Painting Camp: July 23-26.
Check the website for details and forms, or email us at
mtcarmelpres@comcast.net
for information. There are only 24 spots per camp, so don't delay!
---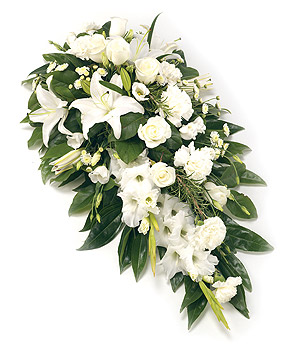 Condolences
We are sorry to have learned from Judy Peck that her sister passed away recently:
My sister, the Rev. Sandra P Garner (76) recently passed away on Wednesday, March 21. She resided in Homosassa, FL.
She was a wonderful woman of God and I will miss her for many years to come.
Please keep Judy and her family in your prayers.
---
Thank You Very Much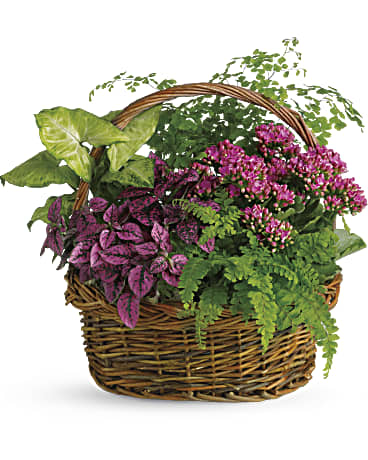 To Mt. Carmel Church,
Many thanks to my Mt. Carmel church family for the beautiful flowers sent to Dick Fouts' memorial service. Your thoughtfulness is greatly appreciated.
Kay Fouts & family
---
Church Concerns and Thanksgivings
Prayers
Thad & Emily's past neighbor Marilyn died on Good Friday – prayers for her family
Joan Garner – recovering from surgery
Andy Loftis – still in hospital – COPD / heart
Dorothy Edwards & family – death of her nephew
Jan German – severe knee pain
Weathers – Cheryl, healing from cancer
Easleys – Madelene's teacher's mom Shirley – last stage of life / Tom – doing well
All of those traveling
Don Ragon – recovering from broken pelvis – glad he was in church on Sunday
Judy Peck and family – death of her sister Rev. Sandra P. Garner on March 21.
Diane Smith here for Easter
Carol Jamieson for a organizing lilies and Kevin Hinson for helping her
Shawn Kagawa visiting with Jessee Hoge
John Shipes – praise to Mt. Carmel & the blessings God has provided through being here and part of this church family
Pekka Ignatius' parents visiting
Leslie Raymer's family all well
Lois Salter's friends the Carpenters visiting
---
Ways to Make a Donation Electronically
Thank you for your support of Mt. Carmel!
There are many ways to give: You may use a Debit Card, Credit Card, or PayPal, o
r you may make
an automatic electronic funds transfer on a
one-time or recurring basis.
Click
HERE
to give electronically.