In the Newsletter this Week:
From the Preschool

Tonight's Activities Cancelled

Youth Dinner Theater: March 13 & 14

Children's Ministry

Congratulations Not-So-Newlywed Winners

Women's Book Club: March 6 at 7:00 p.m.

Family Promise Save the Date: July 12-19

Habitat Representative Needed

Night Circle Pillowcase Project

NCM Volunteers Needed

Thank You for "Imagine No Malaria" Support

Girl Scouts Host Rain Barrel Workshop

Prayers / Thanksgivings
---
Wednesday Night Lenten Dinner / Activities Cancelled for Feb. 25
Due to the prediction of bad weather beginning this afternoon, all church activities have been cancelled for tonight.
But plan to be here next Wednesday for an Italian meal sponsored by the Mt. Carmel Children's Ministry, as well as the Short Story / Devotion, Centering Prayer class, and Adult Choir practice.
---
Youth Dinner Theater: March 13 & 14
Prepare to be shaken, not stirred, as you enjoy an evening of fairy-tale espionage and intrigue at the Mt. Carmel Youth Dinner Theatre production of: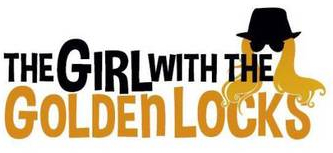 Friday, March 13
and Saturday, March 14
7:00 PM in the Fellowship Hall
Agent Gold is the girl with the golden locks and the top agent at the FBI - the Fairytale Bureau of Intelligence, that is. She and her colleagues must save the kingdom from the Three Bears, who have recently acquired a secret weapon and plan to destroy the entire kingdom with it!
Facing dwarves and witches, porridge and magic beans, giants and double-agents, Agent Gold and her team of agents have their work cut out for them as they race to stay one step ahead of the bears to save the kingdom!
Tickets are $20.00 for adults, $15.00 for students, and $10.00 for children 5 – 10. (Childcare is provided for children five and under with dinner: $3.00)
Purchase tickets on Sundays at the table in the foyer, from any Youth, or contact the church office at
office@mtcarmel-umc.org
or (770) 449-4498.
Seating is limited, so please order your tickets today!
THE GIRL WITH THE GOLDEN LOCKS is produced by special permission with Pioneer Drama Service.
---
Children's Ministry
Sunday School: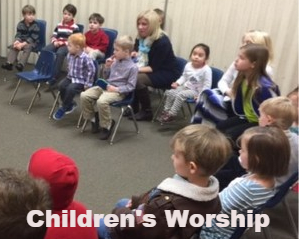 We learned what parables are last week when we heard the story of the Unforgiving Servant. This week we will have another parable that Jesus taught. This one is from Matthew 20:1-16 and is the story of Workers in the Vineyard.
This parable is about God's goodness to all people. Jesus explains a hard concept, that the first will be last and the last will be first. All people are equal in God's kingdom and no one is better than another.
Lenten Dinner next Week
Children's Council is sponsoring an Italian dinner as a fund raiser for children's activities on March 4. Our menu will include: chicken tetrazzini, eggplant parmesan, spaghetti, Italian ziti, etc. as main dishes. There will also be Caesar salad, garlic bread and brownies a la mode. Be sure to come! Children's Council members, please so not forget what you are to bring.
Everest: Conquering Challenges with God's Mighty Power
While snow is on the ground, be thinking of Vacation Bible School this June 1st - 5th!
Registration is already available on our website for children preschool 3's – 5th grade. Preschoolers must be potty trained and preschool registration is very limited. It fills up fast.
A need for VBS: If you or someone you know receives medication by mail that comes in Styrofoam insulted boxes, we need those boxes for decorations. I am collecting them now, so please drop off in my office or the church office. Thank you!
---
Congratulations Not So Newlywed Game Winners!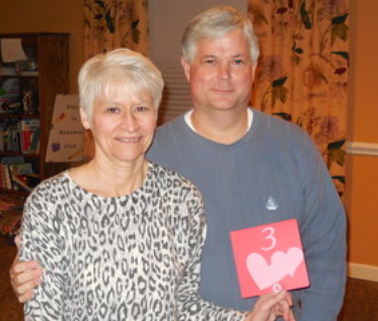 We are happy to announce the winners of the Not-So-Newlywed Game, Jo and Alston Minor.
Saturday was also their wedding anniversary, so maybe they had a slight edge on the other couples!
Everyone enjoyed a delicious spaghetti dinner and a fun game show on Saturday night. Thank you from the Youth for your support! (Proceeds benefit the Youth Summer Mission Trip.)
---
Mt. Carmel Women's Book Club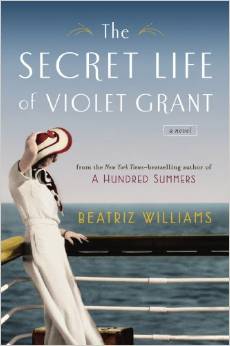 The next meeting of the Book Club will be on Friday, March 6th at 7:00 p.m. in the Hope House.
The book choice this month is The Secret Life of Violet Grant by Beatriz Williams.
---
Save the Date for Family Promise!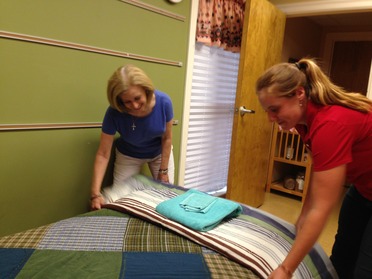 Our church has been given the week of July12-19 for Family Promise. Mark your calendar, and plan on how you can show God's love to our neighbors.
We will convert the preschool classrooms into bedrooms, provide breakfast and lunch fixings, and serve dinner to Family Promise participants.
Did you know that Gwinnett County knows of over 1600 homeless children who are part of our school system? We cannot help them all, but through Family Promise we can make a difference for three or four families with children.
---
Habitat Representative Needed
The Atlanta-Roswell District has another Habitat for Humanity Build set for the spring. There is a Kickoff Meeting on March 5 at 6:30 at Dunwoody UMC and we need a representative from Mt. Carmel to attend. This person would gather the information provided, then bring it back and communicate to the church.
If you would be able to be our representative, please contact the
church office
.
---
Night Circle Needs Pillowcases!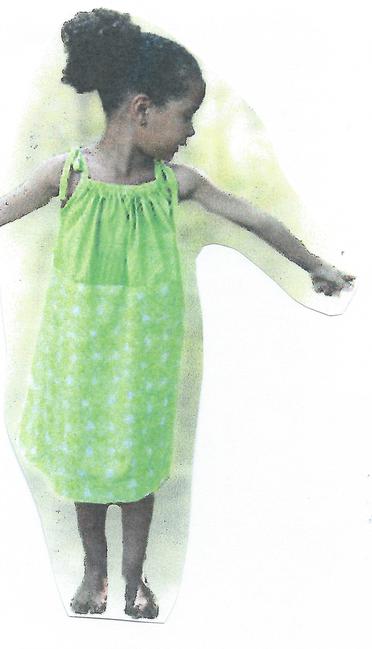 The Lola Belle Young Night Circle will begin a project at their March meeting to sew "pillowcase dresses" for young girls in
underprivileged countries and you can help!
These dresses are made from a pillowcase, with the closed end cut off, and a casing with ribbon or bias tape stitched in. Arm holes and decorations are added, then the ribbon is tied at the shoulders to make a cute sundress!
If you would like to help with supplies, please provide new or "gently used" pillowcases (any size - pre-washed please.) Also ribbon, bias tape, ric-rac, white thread, and other decorations are needed. Supplies may be dropped off in the church office.
If you would like to help with the project, plan to attend the next NIght Circle meeting on Monday, March 23rd in the Fellowship Hall. We will begin at 6:30 with dessert and coffee, then move on to the project. (Please note we will not have dinner at this meeting.)
All women of the church are invited to attend!
---
NCM Needs Volunteers in March
Our local Co-Op, Norcross Cooperative Ministry, has two events coming in March that they need help with.
On Thursday, March 5th from 10 - 2, they will co-host a Job Fair with the Georgia Dept. of Labor at the Congress Hotel on Oakbrook Pkwy. They need volunteers to set up on Wednesday from 2:30 - 4:30, then others to work on Thursday from 8:30 - 3:30.
They also need desserts for the Fair - things like cookies or brownies.
The second event is the Annual Pastor's Breakfast on Thursday, March 12th at 7:30 a.m. at NCM in Norcross. Again they need help the day before for set up at 2:00 p.m., as well as volunteers on the day of, to greet the pastors, help with tours, and clean up.
Please contact Shirley Cabe at NCM if you can help with any of these needs. And thanks for supporting NCM!
NCM
Shirley Cabe
770-263-0013
2275 Mitchell Rd., Norcross, GA 30071
---
Thank You for Support of "Imagine No Malaria"
Dear Mt Carmel UMC of Norcross,
Your Impact-100 gift of $ 3,100 to Imagine No Malaria supports the United Methodist Church's commitment to eliminate malaria as a major source of death and suffering in Africa by 2015. Your support serves as an example of how we are living Christ's call to heal the sick and help those in need.
Imagine No Malaria includes continued bed net distributions, community education programs with medical outreach training, radio communications programs reaching remote areas with vital information, and programs that strengthen clinics and hospitals to better diagnose and treat malaria.
Thank you for your generosity. Please continue to pray for our work and those we serve.
The Journey Continues...
Bishop Thomas J. Bickerton
Chair, UMC Global Health Initiative
---
Help Save Water and Money!
Ellie Grogin's Brownie Girl Scout Troop, # 3063, is hosting a Rain Barrel making workshop for
Sustainable Norcross
to earn our Wonders of Water Journey Share Badge.
Sat, May 9, 10:00 AM - 12:00 PM
Christ the King Lutheran Church
5575 Peachtree Parkway
Norcross, GA
The rain barrels are 55 – 60 gallon heavy duty white plastic recycled food grade drums and include self-contained kits for easy installation into an existing downspout.
Adding a rain barrel is a quick and easy Do It Yourself (DIY) water conservation measure. One can install at home or any location with an existing downspout where you have permission to do so. Some HOA's have restrictions, or there may be municipal zoning requirements.
City of Norcross and Gwinnett County offer a credit on their storm water utility fee for properly installed rain barrels at residences. See their Water Resources Department websites for application and details.
We appreciate advanced reservations to ensure sufficient inventory on site. Payments of $65 each are due at the class and can be made by checks payable to Sustainable Norcross or cash. Space is limited - email
sustainablenorcross@gmail.com
to reserve your spot!
---
Prayers and Thanksgivings
Please join with others in our church family in praying our concerns and thanksgivings this week.
Concerns
Chris Bolton: a church home for her family in Marietta and Florida
Jacque Tapley: Sam to get over chest cold
Cynthia Currence: daughter to have good judgement and protection
Jeanne Manget: Daniel - special needs child she cares for - seizures getting worse
Jacque Tapley's company - layoffs / others cut back to 1/2 time
Death of Craig German's friend Linda - prayers for family
Chuck & Jerri Phillips
Jenny Jensen's friend Glen - lung cancer - difficult chemo
Dorothy Edwards' neighbor - grieving death of wife
Thanksgivings
Support of Scouting (Lisa Grogin)
Successful Spaghetti Dinner / Not-So-Newlywed Game - thanks from Youth for support
Congratulations to winners, Jo & Alston Minor - Saturday was also their anniversary
Charles Joyner - for 9:30 musicians and music
Linnea & Tom Porter - new house in Decatur