In the Newsletter this Week:
From the Pastor

Bulletin Covers

10:30 Epiphany Service & Lunch: December 28

Christmas Poinsettias

Children's Ministry

Staff Christmas Gift

Save Your Christmas Cards!

Women's Book Club

Down Home Holiday: December 21 - 6:30 p.m.

New Wednesday Study Begins January 7

Soup for Trinity Soup Kitchen

Men's Retreat: February 6 - 8

Prayers / Thanksgivings
---
Sunday's Bulletin Cover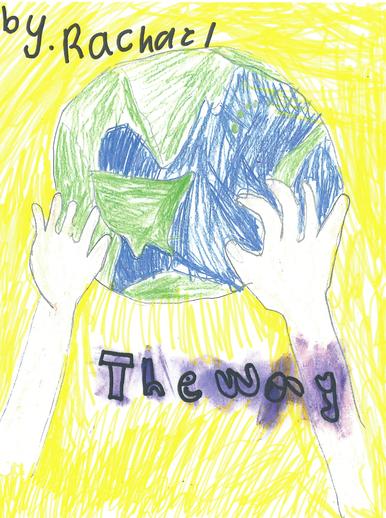 Thank you to Rachael Samples for providing last Sunday's bulletin cover showing A Light to the Nations.
---
Next Sunday: December 28 - 10:30 only - Epiphany Service and New Year's Lunch
There will be an Epiphany worship service at 10:30 AM on the Sunday after Christmas. Children are invited to dress as royal visitors and process in as "Wise Persons" and then go to Sunday School after the Children's Sermon. (See Marian Long if you need a costume!)
Afterwards, everybody is invited to a COVERED DISH LUNCH in the Fellowship Hall. Bring a dish to share from your traditional New Year's meal. Drinks will be furnished.
---
Christmas Poinsettias Arrive
The sanctuary was beautiful on Sunday with an altar arrangement including poinsettias in memory and honor of our loved ones. Here are the names that were listed in the bulletin:
In Memory of:
Carl & Mary Garner
Fred & Mary Camp
Frances & Harold Medlock
John Cook
Ginny Cook-Breslow
Virginia Mitchell
Steven Grogin
Martha & Pat Rishel
Martha & Joe Traub
Vincent Keller
Anita Andrews
Gim, Grandpa & Papa
Leroy Bell
Nic Kieffer
Donna Kieffer
Betty Jo McLaney
Mr. & Mrs. Victor L. McGee
Mr. & Mrs. J. Paul Walden
John F. Crisp
Melissa Sengbusch
Parents of Carol Jamieson
Norm Jamieson
In Honor of:
Our Lord and Savior, Jesus Christ
Marilyn & Loyd McGee
Pekka & Lorrie Ignatius
Tom Porter
Frances Sigmon
Al & Amy Manno
Jessica, Doug, Linnea, Tom & Nora
Mariah, Raven & Tarin
Christine Werdebaugh
Nanny (The Tucker Family)
Lucile Jones
Melanie Bagwell
Loyd & Marilyn McGee
Billy & JoAnn Weathers
Wynne Buran – the joy she brings our congregation
(Thank you to the Mt. Carmel UMW for sponsoring these once again. Poinsettias may be taken home after the 11:00 service on December 21 or on Christmas Eve.)
---
Children's Ministry
Sunday School:

Children are Invited to A Birthday Party for Jesus
Sunday, Dec. 21st at 9:30 A.M.
Remember to bring some quarters to donate to the United Methodist Children's Home as a gift also.
Childcare will be available for the 11:00 service, but no Children's Worship this week.
Sunday December 28th:
One service at 10:30 AM
Children are invited to dress up as Wise People and process in bearing gifts. I will have costumes available at 10:15 in the lobby of the Fellowship Hall or you can design your own. After the children's message, we will go downstairs for a combined Sunday School Class featuring the Wise Men.
Marian Long, Director of Children's Ministries
---
Staff Christmas Gift:
Have You Counted Your Christmas Blessings?
We are so blessed to have such an exceptional staff here at Mt. Carmel. Throughout the year, we benefit from their talents, dedication and hard work. There is no doubt that Mt. Carmel would not be the same without them.
As a show of appreciation, we ask you to make a monetary Christmas gift as a special "thank you" from the congregation. If you would like to contribute, please place your gift in the offering plate on Sunday.
Checks may be made payable to the church, simply designate your gift as "Staff Christmas Gift". And thank you for your gift to the wonderful Mount Carmel staff!
The Staff Parish Relations Committee
---
What to do with all of those Christmas cards ????
If you have no place to store all of the beautiful ca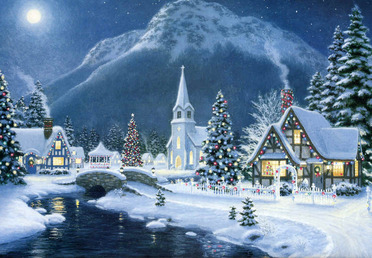 rds that you received over the holidays, but feel guilty throwing them away, here is the answer!
SAVE THEM FOR THE WORSHIP ARTS TEAM!
This group is always looking for materials to use in upcoming artwork and arrangements for the church and has requested that you bring your Christmas cards (or any greeting cards) by the church office to add to their supply. Thank you!
---
Women's Book Club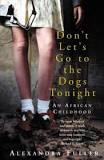 The next meeting of the Book Club will be on Friday, January 9th at 7:00 p.m. in the Fellowship Hall.
Please note date and location change.
This month's book is Don't Let's Go to the Dogs Tonight: An African Childhood by Alexandra Fuller.
All women are invited and January would be a great time to join!
---
Down Home Holiday! Dec. 21 - 6:30 pm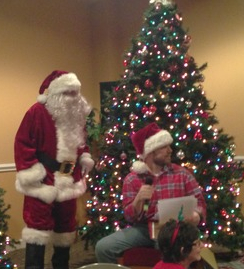 Join us under the Christmas tree in the Fellowship Hall for hot chocolate, cider and refreshments.
We'll sing our favorite Christmas songs, hear a favorite Christmas story, play some reindeer games and we just might have an early visit from old St. Nick himself.
Wear your favorite Christmas sweater, and the little ones can even wear their p.j.s!
Everyone is invited to bring a sweet or salty snack to share also.
If you need a little Christmas cheer, the "Down Home Holiday" will be the perfect evening for you, your family, and children of ALL ages.
---
Trinity Soup Kitchen: January 11
Once again our Youth will serve LOTS of soup, sandwiches and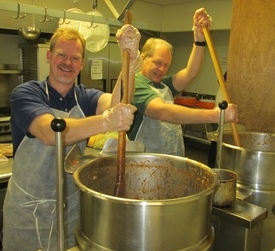 granola bars to the homeless at the Trinity Soup kitchen in Atlanta.
In preparation, LOTS of vegetable beef soup and granola bars are needed, so collection is starting NOW! If you can provide a gallon or two of soup, or a box of granola bars, please sign up on the Connect Card in Sunday bulletins.
If you need a recipe for the soup, click
HERE
.
You may begin bringing these to the church in December.
Please place the soup in the freezer in the church kitchen and granola on the counter. And remember to mark it with your name. Thank you!
---
Men's Retreat to Amicalola Falls: February 6 - 8

All men of the church are encouraged to attend the Men's Retreat weekend in February. The group will travel to Amicalola Falls and stay in cabins there while enjoying fellowship, a great program, fun and delicious food!
If you'd like to go and need more information, you may contact the church office for contact information for the Men's Club, or see any current Men's Club member.
---
New Wednesday Study - Orientation Jan. 7
The Book of Revelation
AGENTS of the APOCALYPSE
The Agents of the Apocalypse by Dr. David Jeremiah is a ten week bible study.
The agents begin with John, the writer, and end with the Reigning King and final Judge of all mankind, Jesus Christ. If you will commit to this study with all of your being, your life will be changed forever.
Orientation: January 7, 2015
Class Starts: January 14, 2015
Day and Time: Wednesday at 7:00 p.m.
Where: Double Classroom, Room 112/114
Cost: Study Guide, $10. 00 plus S & H /
Book ( not necessary, only if desired) $20.00 plus S & H
Contact: Neil Odom: nonojo413@gmail.com
770-582-7457 (home) or 770-827-2122 (cell)
---
Prayers and Thanksgivings
Please join with others in our church family in praying our concerns and thanksgivings this week.
Concerns
Susan Posey's father's 87th birthday
Christmas music at both services on Sunday
Jerri Phillips - for church members, music & Sunday school party
Successful Preschool Breakfast with Santa