In the Newsletter this Week:
From Rev. Michael - Why Worship?
Current Needs of NCM
Lunch Bunch: September 10 - Atlanta Bread Co.
Monday Night Study
Directory Update in September
Flamingos Coming Soon!
Youth News: Corn Maze!
9:30 Usher Needed ASAP!
UMW News
NGFCC presents Parenting Class
Prayers / Thanksgivings
Ways to Make a Donation
---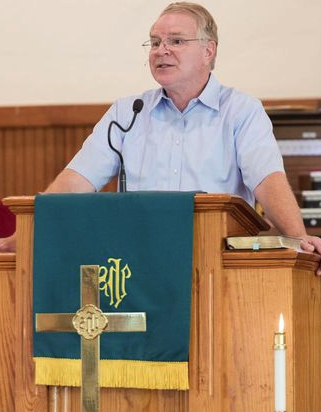 From Rev. Michael ...
Why Worship
A great understanding of worship can be found in John 4:23-24. Jesus said, "yet a time is coming and has now come when the true worshipers will worship the Father in spirit and truth, for they are the kind of worshipers the Father seeks. God is spirit, and his worshipers must worship in spirit and in truth."
We believe it's our call to worship the Lord all the days of our lives from the depths of our souls. Like a love that never grows old, our passion and love for Him should continue to burn strong and be outwardly bold. The Scriptures show the way.
What Worship Does
It glorifies God - We express the beauty and wonder of the truth about God to God.
It delights God - "Sing O daughter of Zion, shout aloud...He will take great delight in you...He will rejoice over you with singing." (Zeph. 3:14-17)
It ushers us into the presence of God - "Let us come before Him with thanksgiving and extol Him with music and song." (Ps. 95:2)
It transforms the worshiper - Here we experience the truth of what we believe.
It accomplishes spiritual warfare - "From the lips of children and infants you have ordained strength because of your enemies, to silence the foe and the avenger." (Ps. 8:2)
It demonstrates the reality of God to an unbelieving world - "He put a new song in my mouth, a hymn of praise to our God. Many will see and fear and put their trust in the LORD." (Ps. 40:3)
Different Ways to Worship
Quiet, reflective, tender - "I will sing praise unto God. My meditation shall be sweet." (Ps. 104:33-34)
Joyful, exuberant shouting and loud music - We are called to shout, play skillfully with a loud noise, and make a joyful noise unto the Lord. "Clap your hands all you people." (Ps. 47:1) We are called to praise Him through dance. "David, wearing a linen ephod, danced before the Lord with all his might..." (2 Sa. 6:14)
Individual - "They were also to stand every morning to thank and praise the Lord. They were to do the same in the evening." (1 Chron. 23:30) "...Sing and make music in your heart to the Lord." (Eph. 5:19)
Congregational - "I will declare your name to my brothers and sisters in the congregational celebration and praise." (Ps. 22:22-25)
Worshipfully yours,
Rev. Michael Martin
---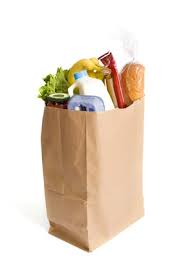 Current Needs of NCM
We have heard from Norcross Cooperative Ministry that this week they are in great need of the following:
1 pound bags of rice
canned chicken
spaghetti sauce (no glass jars)
boxed breakfast cereal
meals in a can (ex. ravioli, spaghetti, etc.)
Donations may be left in the NCM bin near the handicap entrance at Mt. Carmel. And of course monetary donations are always welcome too. Just mark your check for NCM, and drop it into the offering plate. Thank you for helping our neighbors in need.
---
Do You Have Lunch Plans on Sunday?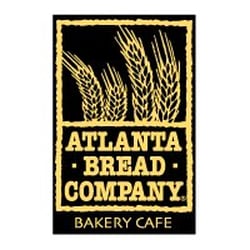 If not, then plan to join the Lunch Bunch at about 12:15! This Sunday we'll meet at the Atlanta Bread Company at the Forum.
(Left from the church / Right at Medlock Bridge Rd. / Left at Peachtree Corners Circle / Cross over Hwy. 141 / Turn right into the Forum / The Atlanta Bread Co. is in the first strip of shops)
Everyone is invited! See Wynne Buran with any questions.
---
Monday Night Study
Everyone is invited to join the Monday Night Study Group on September 11 at 7:00 p.m. in the Hope House.
We'll be starting a new study, so now is a great time to join!
---
It's Time to Update our Directory!
LifeTouch Photography will be back
at Mt. Carmel for 2 days in September!
Schedule Your Photography Session!
If you didn't have a chance to have your photos made last year….
If you are NEW to Mt. Carmel….
If you simply want new pictures….
Now is your chance!
Sunday, Sept 17 - 2 until 9 pm
Monday, Sept 18 - 2 until 9 pm
in the Fellowship Hall
---
9:30 Usher Needed ASAP!
We are so sad to see Ted & Lisa Klaren move away, and while we'll miss them for MANY reasons, in particular the 9:30 service will miss Ted as an usher!
We appreciate Ted's years of service as co-usher with Johnny Carroll!
This is not a difficult job, it just requires the dedication of someone to be at the 9:30 service a few minutes early, MOST Sundays. Main tasks include helping distribute bulletins, guiding visitors, collecting the offering, taking a head count, and ushering during communion. A complete job description is available in the
church office
.
Johnny Carroll will be there too, and is happy to give guidance to a new volunteer!
Please contact the church office or Johnny Carroll if you can help with this need.
---
Flamingos Coming Soon!
The Mt. Carmel Youth Flamingo Fundraiser to benefit the 2018 Summer Mission Trip is underway!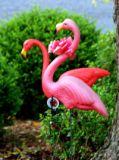 Flocks of Flamingos will begin appearing on the lawns of members and friends of Mt. Carmel the week of Sept. 17.
If you DO NOT want the Flamingos to visit you, please stop by the insurance table on Sunday, located outside the sanctuary door, to purchase your insurance in the amount of $15. Insurance policies will still be sold on Sept. 10.
If you would like for the flamingos to come for a visit, please check the box on the back of the Connect Card in the bulletin or you can stop by the Flamingo Table and sign our Nesting Site sheet.
When the flamingos arrive at your house, please follow the directions that are in the bag on a flamingo. Please do not bring the flamingos back to the church - they will be removed within 24 hours.
The flamingos visit your home in acts of kindness and love from the youth. Thanks for your support!!
---
Youth News: Corn Maze!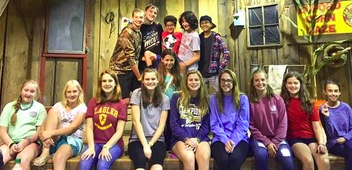 There will be NO Youth Program at the church this Sunday. The Youth will go to the Corn Maze this week instead!
Regular Youth Dinner and Program begins on Sunday evenings with dinner at 5:15 in the downstairs youth hall, followed by programming, fun and worship until 7:20.
For more information, see the Youth Newsletter
HERE
, or contact Youth Director
Emily Thompson
.
---
UMW News
UMW Day Circle: September 19
The Day Circle had a good summer off, but is ready to start up again for the fall. All women are invited to attend a planning meeting on Tuesday, September 19th at 10:30 AM in the Hope House.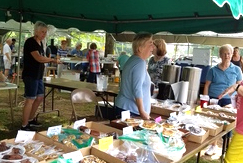 Sweet Shop:
October 6 & 7!
The fall Sweet Shop is just around the corner and lots of help is needed!
Please plan to provide baked goodies, work at the Sweet Shop, or both if you can! Sign up space will be available on Connect Cards in your Sunday bulletins beginning on September 17th. Or contact the
church office
. And remember to invite your friends!
Fall Retreat
The UMW Fall Retreat is set for October 13 - 15 at Lane Shutt's
lake house on Lake Harding, Alabama.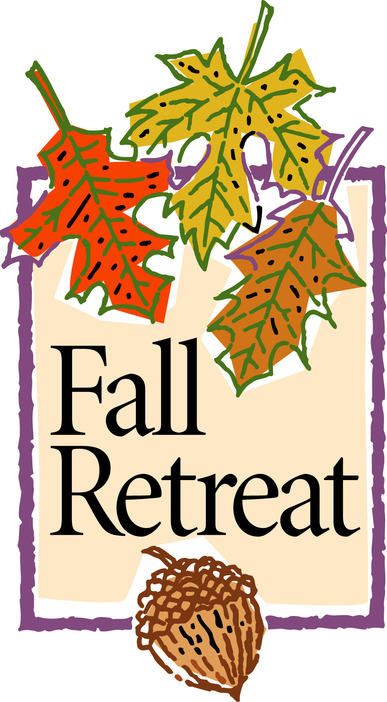 This year's theme is "Fruits of the Spirit." We'll enjoy a meaningful program, great food, and lots
of fun! All women of the church are invited.
Cost: $40.00
Deadline to Register: September 29.
Contact the church office to sign up!
---
Women's Book Club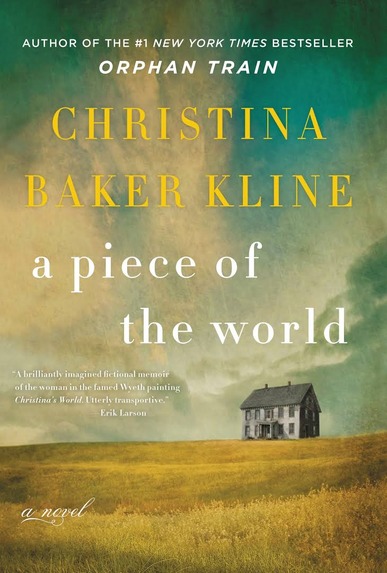 The next meeting of the Mt. Carmel
Women's Book Club will be on Friday, September 8th at 7:00 pm at Susan Posey's home.
This month's book is, A Piece of the World, by Christina Baker Kline.
---
North Georgia Family
Counseling Center Presents:
Parenting the Love and Logic Way
A six session parenting program designed by the Love and Logic Institute with Rev. Lynne Smith, Independent Facilitator
This parenting program is designed to give you
practical skills that can be used immediately!
Tuesdays - Sept. 19th, 26th; Oct. 3rd, 10th, 17th, and 24th
6:30 pm - 8:30 pm
Place: Mt. Carmel UMC - Sr. High Youth Room
(downstairs off of the lower fellowship hall)
Cost: $100 per person or $160 per couple (includes workbook)
Register at: ngfcc.org (Education Menu) or call (678) 242-9355.
Registration deadline: September 11th.
Childcare available by request.
---
Concerns and Thanksgivings
Prayers and concerns from the past week are not included this week since Suzanne was out of the office. They will return in next week's newsletter.
---
Ways to Make a Donation Electronically
Thank you for your support of Mt. Carmel!
There are many ways to give: You may use a Debit Card, Credit Card, or PayPal, o
r you may make
an automatic electronic funds transfer on a
one-time or recurring basis.
Click
HERE
to give electronically.