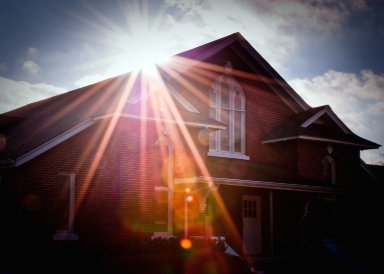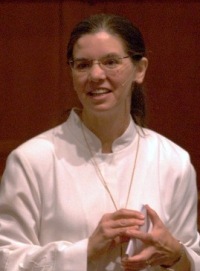 Worth a Thousand Words



Our communications team has worked for several months to develop a new website for the church. I have been overwhelmed by the dedication of this group. When they couldn't schedule another time to meet, they met on Friday nights.

At times the group was stymied. What information should be on the website? Which groups needed pages and who would update these?

The process seemed overwhelming, until someone asked "who is the website for?"

When we finally decided that the "target" reader is someone who is considering a visit to Mt Carmel, pieces fell into place.

A potential visitor would need to know service times and directions. He or she might want to know about the music styles or to listen to a sermon. They might wonder about the availability of nurseries and whether there are opportunities for children and youth.

Most important of all, a potential visitor would ask "would I be welcome at Mt Carmel?"

We could have written pages describing how you are friendly and accepting. We could have written long essays of how they could join you in the joy you find in Christ and in helping others.

Instead, we answered "would I be welcome at Mt Carmel" with pictures.

A visitor sees you welcoming them with a smile. A visitor sees you on a Men's Retreat or youth ski weekend and knows that you enjoy being together—and they would have a good time with you! The visitor sees you packing boxes for Operation Christmas Child and knows that this is a place where they can join you in making a difference in the world.

I hope you will take a look at the new website: mtcarmel-umc.org. Look through the pictures. Each one is worth a thousand words of greeting and welcome.

I hope you will thank the team that has supported the website over the years and the current team that met, even on Friday nights, to plan, support, and develop the church's website (Kevin Hinson, Dick Klinetob, Bob Koch, Mercer Griffin, Phil Griffin, George Hunter, Ted Marcis, Ed McDonald, Neil Odom, Donna Riviere and Gunther Trentini.)
I'll see you this Sunday—and on the church website.

Pastor Cyndi
---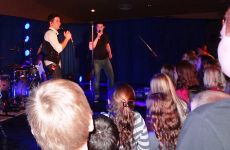 Oswald Brothers Band a Hit at Mt. Carmel!



The Youth would like to thank everyone who came out to support the Oswald Brothers Concert on Jan. 28th. The music was great and everyone had a wonderful time!
---
Chapel in the Woods Hike Update

The recent hike which was rained out has been rescheduled. The hiking group will once again plan to meet at Mt. Carmel at 8:30 a.m. on Saturday, Feb. 18th. They will carpool to Simpsonwood Retreat Center for the hike.

Another hike has been added also. On March 31st, everyone is invited to meet at Mt. Carmel at 5:30 p.m. and then carpool to Panola Mountain State Park where we will participate in a "Full Moon Hike." The cost of this hike is $7.00, plus $5.00 for parking and you must register with the State Park in advance by calling 770-389-7801.

If you have any questions about the Chapel in the Woods hikes, please contact Marlene Porter.
---
The Mt. Carmel Youth Group Presents


PIRATES and PETTICOATS!

A zesty pirate adventure dinner theater
by Pat Cook

FEBRUARY 10 & 11
7:00 PM
At the disreputable Din 'O Thieves Inn, Squire Juan schemes to shanghai hapless librarian Fisher Cutbait for Cap'n Ball, the meanest pirate in the Caribbean, but things go awry when the Cap'n is bested in a duel by the inexperienced Fisher! Swords clash, and rogues and good guys appear from nowhere. Will Cap'n Ball have his revenge? And who is the mysterious "Cap'n Gown"? You and your family will thoroughly enjoy this rollicking tale of pirates, naval officers, librarians, and the ladies who love them!
Adults: $20.00
Children 5-10: $10.00

(Childcare
with dinner
provided for children under five: $3.00)
Tickets are on sale now from youth on Sunday mornings, or contact office@mtcarmel-umc.org or (770) 449-4498. Seating is limited, so order your tickets today!
---
Mt. Carmel United Methodist Men's Retreat

On Feb. 3 – 5, the Mt. Carmel Men's Club will travel to Amicalola Falls for their winter retreat. All men are encouraged to participate. Please contact Steve Riviere for more information. (404) 473-6085 or sriviere@southernco.com
---
Women's Study to Resume

On Wednesday night, February 22 the Women's Study Group will begin a new book, Centered in God: The Way of Jesus, The Way of Life, by Evan Drake Howard.

The group meets on Wednesdays at 7:00 p.m. in the Sr. High Youth Room downstairs. If you'd like to join the study, please contact Suzanne at the church office for more information.
---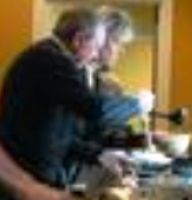 Ash Wednesday / Lenten Dinners Coming Up

Ash Wednesday is on February 22 and our first Lenten Dinner will be that evening at 6:00 p.m. The dinner will be a COVERED DISH, sponsored by the Mt. Carmel United Methodist Women. The UMW will supply the drinks, and everyone else is asked to bring a dish or two to share.

The Ash Wednesday worship service will begin at 7:00 p.m. Please mark your calendars now.
---
Wednesday Study Group Begins Matthew Study

THE WEDNESDAY NIGHT STUDY GROUP will begin The Gospel of Matthew study on February 8, 2012. The class meets at 7:00 p.m. in Room 112/114 downstairs. The cost is $10.00.

To register for this class, please contact Neil Odom at nonojo413@gmail.com or 770-827-2122.

---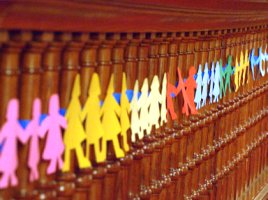 New Worship Arts Team Forming

Do you remember the images in the sanctuary during recent worship services?

Would you like to be part of a group that conceptualizes and creates the images for future worship services?

The Worship Committee has supported the formation of a Worship Arts Team for Mount Carmel. We will plan by season to illustrate the theme chosen by Pastor Cyndi and the Worship Committee. (Psst: The theme for Lent is "Journey to the Cross.")

We will have a brainstorming meeting for each season, then designate ad hoc subgroups or individuals to refine and implement the ideas developed. You can participate in the brainstorming or in one of the ad hoc groups or both!

We need all kinds of people: dreamers, photographers, seamstresses, computer experts, artists, floral arrangers, musicians, carpenters, crafters, collectors.

Please call the church office to indicate your interest or email Barbara Cooper (barbarascooper@comcast.net). The Lent planning meeting will be on Sunday, February 5, at 4:00.
---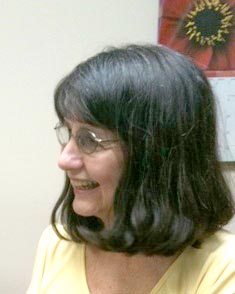 Children's Ministry News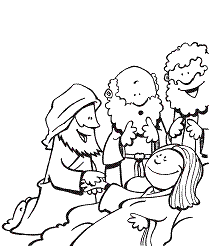 The lesson this week is from Mark 1:29-39 and is the story of Jesus healing Simon Peter's mother in law. The children focus on how much Jesus cares about people. Parents, check out the family pages that are sent home each week for additional activities that you can do to reinforce the lesson.
The children will be practicing the song Spark during Sunday School to sing at 9:30 and 11:00 on February 26.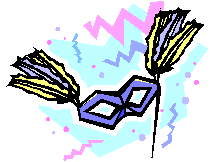 Children's Mardi Gras Party:
Sunday, Feb. 19, 3:00 - 5:00

Bring your bikes, scooters, and wagons for the big parade!

We will make masks, bake a king cake, play games and decorate those vehicles for the parade.

We'll need adults to watch that parade go by also, so plan to attend!
From Our Preschool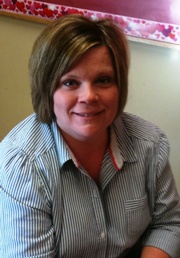 Meet Ms. Carol!



"My name is Carol Portillo and I have taught the Two's at Mt. Carmel for 7 years. I was born in Georgia, moved to Duluth when I was 2 and have never wanted to leave. I went all the way through school in Duluth. GO WILDCATS! I have been married for 16 years to my wonderful husband, Joel. A little known fact about me is that I am only a few hours shy of having a degree in Cosmetology.

I have 3 boys, all of who attended Mt. Carmel. Joseph, who is 15, is a nationally ranked swimmer. One of his long term goals is to achieve an Olympic qualifying time in the 200 meter breaststroke.
Justin, 10, is my musician. He is an amazing piano player. He is autistic and his struggles have taught me the importance of advocating for ALL children. Jacob, 7, is following in both of his brothers' footsteps. He's a talented swimmer and pianist. However, I think that he's going to grow up to be a lawyer. He loves to argue and if there is a loophole to be found, he WILL find it.

Thank you for trusting me with your children. I love each of them and their hugs and laughter help make Mt. Carmel a wonderful place to work."

Miss Carol's love for children shines through everything she does! We are blessed to have her in our Preschool.

As you know, Wednesday, February 1 marks community registration so I am hoping you all get the word out about our school. We are hoping that being open on Mondays will solve many problems that you may face and we are looking forward to a new era in our school.

Groundhog Day is on Thursday, so make sure to find out what the weather will be for the next 6 weeks! In the meantime, make sure to have your child dressed properly for being outside. We love to play on the playground and need to be warm! Also, remember to label all outerwear that comes into the Preschool! We want all the clothing to go back to the proper home.

Love is in the air this month with our Valentine's Day parties on Friday, February 10 and Tuesday, February 14! Room mothers should have sign-up sheets posted for your volunteering pleasure!

---
Please join with others in our church family in praying the thanksgivings and intercessions named in worship last Sunday and during the week:
CONCERNS:
Billy Weathers - death of brother
Lansings traveling to South America
Steve M. - cancer
Death of GACS coach - heart attack
Gene Anglin - surgery on Thursday
Karen Weeks' brother - infection
Death of Carol Bryant's father
Mary Cofer
Jimmie Davis - still at DeKalb Medical
Lila Hunter's father - surgery on Tuesday
Dick Thompson - medical tests on Thursday
Anita & Lamar Andrews
Marcus Hoge's uncle - liver cancer
Men's Retreat this weekend
Andy Lett and The Fountain UMC, a new church in our district,now meeting at Johns Creek Elementary
Keith Davis
THANKSGIVINGS:
Cheryl Martin's cousin visiting
Gene & Karen Weeks back from travels
Don Ragon's birthday
Dodger & Liz DeLeon visiting with Garners
Sam Rogers joining Air Force
Sam Medinger turns 16 this week & gets drivers license
Jeanne Manget's son passed general contracting test
Matt Haecker found a job
---
News to Share?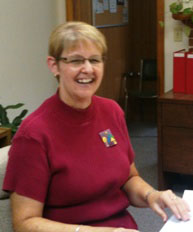 Do you have an article to include in next week's bulletin or newsletter?

Email these to Suzanne Foster or call the church office.
office@mtcarmel-umc.org
5100 South Old Peachtree Road
Norcross, GA 30092
770-449-4498
www.mtcarmel-umc.org