In the Newsletter this Week:
From the Desk of Reverend Michael
Testimonial: Lane Shutt
BBQ / Sweet Shop: October 6 & 7
Lunch Bunch October 8: Emerald China
Food Drive Month for NCM
Blessing of the Animals: October 8
Monday Night Study
Kid's Corner - Fall Festival: October 22
Charge Conference Deadline: October 8
Youth News
Floral Arranger Needed
Women's Book Club: October 6
UMW Sunday: October 29
All Saints Sunday: November 5
City of Norcross Shows Movie "Loving": October 9
Prayers / Thanksgivings
Ways to Make a Donation
---
From the Desk of Reverend Michael:
A woman, reacting to her church's latest stewardship campaign remarked to a close friend after church, "Our church costs too much. They are always asking for money."
"Some years ago I had my only child, a beautiful boy." replied her friend. "He cost me a lot of money from the very beginning; he had a big appetite, he needed clothes, medicine, toys, and even a puppy. Then he went to school, and that cost a lot more. Later he went away to college. Then he began dating, and that cost a small fortune! But in his senior year at college he died, and since the funeral he has not cost me a penny. Now which situation do you think I would rather have?"
After a significant pause the friend continued, "As long as this church lives it will cost. When if it dies for want of support, it will not cost us anything. A living church has the most vital message for all the world today, therefore I am going to give and pray with everything I have to keep our church alive."
Mount Carmel is vital to our community and to the folks who call Mt. Carmel home. Our Faith-Based Preschool helps children start life with a solid understanding of God and His Son Jesus. Our Counseling Center helps those who struggle with the ups and downs of life.
Our commitment to the young people in our midst is a way of continuing their spiritual growth and understanding as they face the challenges the world throws at them. Our Scouting program, both boys and girls, provides an avenue to build character and faith in our young men and women who come through the program. Our partnership with Norcross Coop helps meet the needs of the less fortunate in our community.
The weekday gatherings nourish the soul and provide opportunities for fellowship with the brothers and sisters in the faith. And Sunday mornings – WOW what a time of worship and praise.
This is just the tip of the iceberg of influence that Mt. Carmel provides. Now which situation would you rather have? I know which situation Karen and I choose. We are going to give and pray with everything we have to keep Mt. Carmel alive and vital in our community. Won't you join us?
Blessings to each and all,
Rev. Michael
---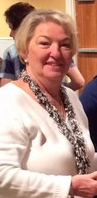 Member Testimonial
During a time of personal crisis, I was asked by friends to join Disciple 2. The love and support of this Bible Study group gave me hope and healing at the lowest time of my life.
I moved my membership to Mt. Carmel and attended the 9:30 service. I became an active participant in the mission of the church. I made new friends and reconnected with old friends, former students and their parents. I began to serve this church through coordination of Member Care, work on SPR, Finance Committee, Administrative Board and UMW.
My grandchildren were christened at Mt. Carmel and my granddaughter, Anna, attended preschool with Miss Lorrie. They loved Vacation Bible School and learned about God during that wonderful week.
Mt. Carmel continues to nurture me and support me through life's trials. It strengthens my faith daily and leads me on a closer walk with my God. I love this church and what it means to all of us as we go about doing God's work in this community.
Lane Shutt
---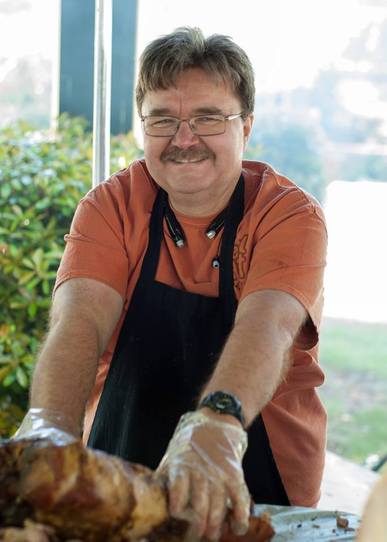 BBQ / Sweet Shop
is THIS Weekend!
This is the big weekend and LOTS of help is needed!
Please plan to provide baked goods, or work at the women's Sweet Shop, or both if you can!
And the men will need help beginning this afternoon at about 4:00 with the hams, Brunswick stew prep, etc.
Please help if you can! And of course come out to eat and bring your friends!
---
Lunch Bunch to Emerald China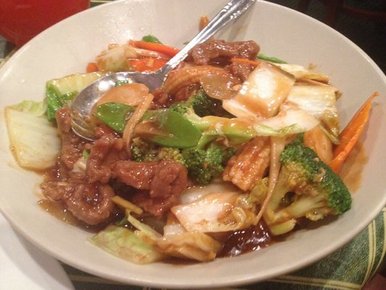 Do you have lunch plans on Sunday, October 8? If not, you're invited to join the Lunch Bunch at Emerald China at about 12:15 p.m!
(3455 Peachtree Industrial Blvd #880, Duluth, GA 30096)
See Wynne Buran with any questions.
---
Food Drive Month for NCM!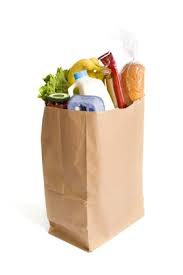 While we donate food and money all year long to support Norcross Cooperative Ministry, October is one of the months when Mt. Carmel is an official donation church and NCM really counts on us!
Please consider adding some non-perishable items to your grocery cart the next time you shop, then drop them into the NCM bin in the church foyer.
And of course monetary donations are always appreciated too! Just make your donation to Mt. Carmel, marked for NCM, and drop it into the offering plate.
Thank you for supporting those in need in our community!
---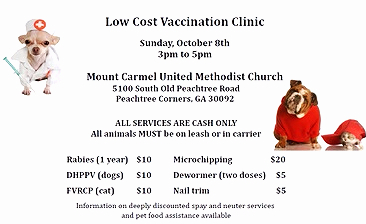 ---
Monday Night Study
This week the Monday Night Study will meet with our friend Dawn at Ivy Hall Assisted Living Center.
(5690 Statebridge Rd., Alpharetta, GA 30022) where we'll be sharing favorite Bible passages.
We'll meet from 7:30 - 8:30, but will meet at Mt. Carmel at 7:00 p.m. to carpool. Please see Wynne Buran with any questions.
---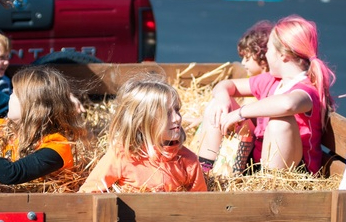 Kid's Corner - Fall Festival!
October 22: 4:00 - 6:00 PM
Calling all Trunkers!! The leaves are beginning to drop and the smell of fall is in the air!
And ... Fall Festival and Trunk-n-Treat are just around the corner, scheduled for Sunday October 22nd from 4 to 6 PM
We are looking for volunteers to help with the event, and of course, Trunkers!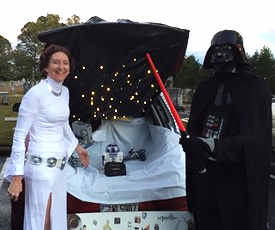 This year we will have a bounce house, games, hay rides, hot dog supper, haunted house, and of course Trunk-n-Treating!
And the best trunk and costume will win awards! Gail Bolton has already planned her trunk design, so the rest of us will have to catch up quickly!
Please let us know how you can help, and if you will be setting up a vehicle for the Trunk-n-Treat ASAP, so we can start getting a head count of trunkers.
Cheers,
Director of Children's Ministry
---
Charge Conference: Sunday, October 15
Winter's Chapel UMC
Report Deadline: October 8
Please remember that our Charge Conference is on Sunday, October 15 at 2:30 p.m. and this year it will be a combined conference at Winter's Chapel UMC.
All reports for the Charge Conference should be in the church office by Sunday, October 8. Thank you!
---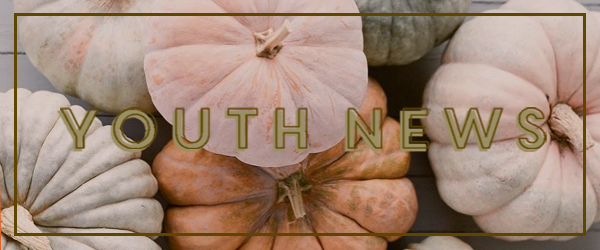 Due to the school holiday on Monday,
the Youth will not meet on Sunday, October 8.
Regular Youth Dinner and Program begins on Sunday evenings with dinner at 5:15 in the downstairs youth hall, followed by programming, fun and worship until 7:20.
For more information, see the Youth Newsletter
HERE
, or contact Youth Director
Emily Thompson
.
---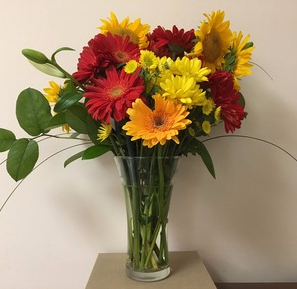 Floral Arranger Needed
In past years we have been blessed with several talented people who take turns arranging the flowers in the sanctuary each week and they are all VERY much appreciated!
Unfortunately one of them will be stepping down soon - after serving in this position for 8 years!! (Thank you!) We also have times when we need a back-up arranger to fill in when others need a Sunday or two off.
If you have the ability and an interest in helping with this ministry, please contact the church office. Arrangements don't have to be in any particular style - just something to glorify God in our worship services!
---
Women's Book Club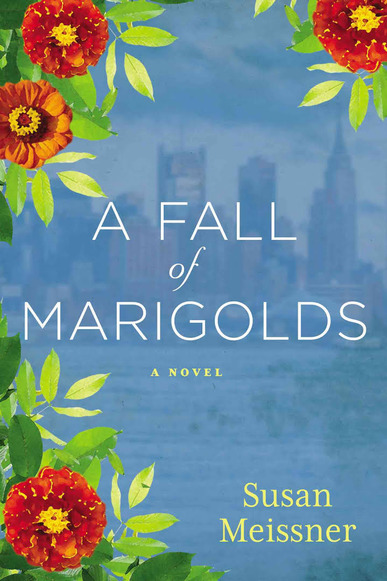 The next meeting of the Mt. Carmel
Women's Book Club will be on
Friday, October 6 at 7:00 pm. This month the group will meet with our friend Dawn at Ivy Hall Assisted Living Center. (5690 Statebridge Rd., Alpharetta, GA 30022)
This month's book is, A Fall of Marigolds, by Susan Meissner.
---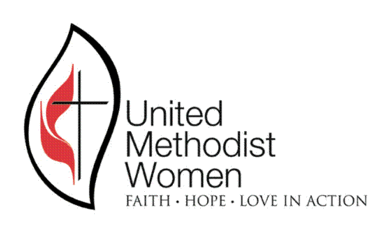 UMW Sunday
Mark your calendars for Sunday, October 29th when the women of our church will lead the worship service at 10:30 a.m.
Our guest speaker will be Raven Hinson, speaking about her recent trip to Africa. Thank you Raven!
---
All Saints Sunday: November 5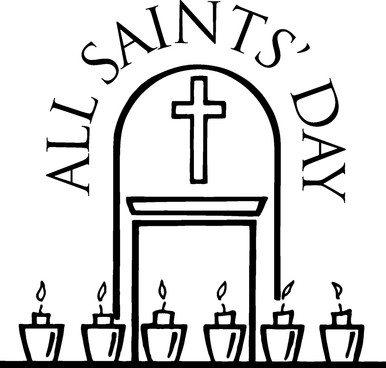 On All Saints Sunday during the worship service we will read the names and light a candle in memory of our loved ones who have died during the PAST TWELVE MONTHS.
Families of those remembered are invited to take the candle with them at the end of the service.
The names to be read MUST BE SUBMITTED TO THE CHURCH OFFICE. No name will be included in the service without being explicitly sponsored by someone in the congregation. In this way, we respect the privacy of those who wish it, while we celebrate the lives of those who have gone before us.
Please use the space provided on the back of the Connect Card in your Sunday bulletins to submit names, or get them to the church office (770-449-4498 or office@mtcarmel-umc.org) BY WEDNESDAY, NOVEMBER 1.
---
The City of Norcross to host a free showing of the movie, "Loving"
This is the 2016 movie in which Mt. Carmel member, Sherry Blackwood played a major role. It will be shown on Monday, October 9th with showings at 1:30 and 6:30 p.m. at the Norcross Cultural Arts and Community Center, 10 College Street in downtown Norcross, next to Lillian Webb Park.
No reservations are needed. Just walk in a few minutes early and pick up some free popcorn, candy, and water on the way to your seat.
This is part of an ongoing series of free movies on the second and fourth Monday of each month. They are generally well known movies shown a few months or a year after they were in the theaters.
If you missed seeing "Loving" in the theater, or would like to see it again, this is your chance!
---
Church Concerns and Thanksgivings
Prayers
Cathie Bennett's friend Greg - divorce / depression
Weathers - Karen & Michael Martin - Karen's upcoming surgery
Cynthia Currence - for daughters & granddaughter
Lane Shutt's niece Emily - fighting leukemia
Joy Pakalapati - friend who just had a baby - health of mother and child
Karen Martin - close friend died of cancer recently and another friend is in hospice care
Thanksgivings
Barbara Cooper - surgery on 2nd eye went well on Wednesday
All three Ignatius girls were at home last weekend
For Rev. Martin's visitation to members
Karen Martin - for everyone's cards and concerns
---
Ways to Make a Donation Electronically
Thank you for your support of Mt. Carmel!
There are many ways to give: You may use a Debit Card, Credit Card, or PayPal, o
r you may make
an automatic electronic funds transfer on a
one-time or recurring basis.
Click
HERE
to give electronically.