In the Newsletter this Week:
From Pastor Cyndi
Ash Wednesday: TODAY!

The Children's Corner

Catacomb's Coffeehouse: February 12

Chili Cook-Off: February 20

Doughnut / Recycling Volunteers Needed!

Locked Door Signs

Eye Glasses & Hearing Assistance

From Norcross Cooperative Ministry

Prayers / Thanksgivings

Ways to Make a Donation
---
It's the Most Wonderful Time of the Year

Snowdrops were falling, and I twirled, skipped and sang, "it's the most wonderful time of the year!"
No, it wasn't Christmas. It was 5:30 in the morning and I was getting ready for Ashes to Go.
I did not grow up in a church that observed Lent, much less twirled in excitement about the season. If asked about Lent, I would have answered that this was something that built up in the dryer and had to be emptied.
Nowadays, I'm more aware of the bad habits, excuses, and sins that I have let build up. Just like the dryer lint that is more dangerous than it appears, so are my excuses and excesses. Lent is a time to reflect on what is most important—our relationship with God—and making some change to reflect God's priority.
I used to look forward to the end of Lent as a time to return to "normal" and begin eating chocolate again. But this Lent I am resisting the idea of being strong for 40 days and instead admitting a weakness. My change is one that I need, and not just for 40 days.
Hebrews 12:2 says that Jesus, for the joy set before him, took up the cross. I always thought that meant that he took up the cross knowing that the joy on the other side of resurrection would be great. But now I wonder if the joy wasn't there the moment he took a step toward Jerusalem. I think there was joy in simply doing God's will.
I think most of us need more joy. And for that reason, we need more Lent, times of saying "yes" to loving our neighbors, times of saying "no" to the good things that get in the way of the God things.
When we admit that we are weak, that we need God's help, and say that we will do God's will with no qualifications…that is "the most wonderful time of the year."
I'll see you this Sunday,
Pastor Cyndi
P.S. Three of the books that have helped me identify ways in which I need to turn to God, as well as the habits that encourage this, are:
Celebration of Discipline by Richard Foster
The Good and Beautiful God by James Bryan Smith
The Life You've Always Wanted by John Ortberg
---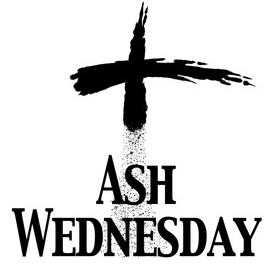 TODAY!
Pot Luck Dinner
6:00 PM - bring a dish or two to share
Worship Service
7:00 PM
(childcare furnished during worship service)
---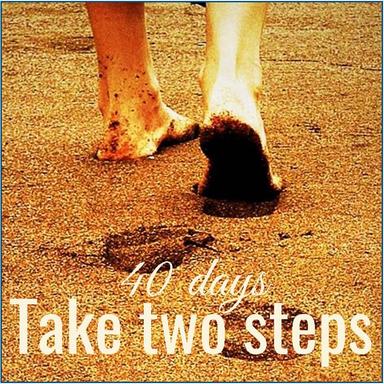 Take Two Steps for Lent
Lenten Small Groups (pick one)
Sunday Lunch Bunch: Gather for lunch at 12:15 at a nearby restaurant. Spend time sharing life with friends from both services. Led by Wynne Buran.
Tuesday Mid-Day Group: Discuss scripture for upcoming Sunday. Pastor Cyndi leads the group every week in Hope House at 11:30 a.m.
Berkeley Lake Group: Home of Lois Salter -
Meets Tuesday evenings beginning on February 16:
7:00 - 8:00 p.m. Study of Celebration of Discipline by Richard Foster. (spiritual formation)
Wednesday Table Conversations: following dinner in Fellowship Hall beginning February 17: 6:45 - 7:30 p.m.
Includes a short video clip about living our faith, then small group conversation around the table. (childcare provided)
Wednesday "Hats for Hope" - meets beginning February 17: 6:45 - 7:30 p.m. in the Mid-High Youth Room to loom knit hats for homeless and working poor persons. Materials supplied / no experience required. Led by Shelia Trentini.
Peachtree Corners Group: Home of Katrina Stone
Meets Fridays beginning February 12 at 7:00 - 8:30 p.m.
Group uses the daily practices from The Artists Way and lessons from the Gospel of Mark. Led by George Hunter and Katrina Stone.
Saturday Walking Group: Meets at church on Saturdays beginning Feb. 13: 8:00 - 9:15 a.m.
Set goals for the coming week as you walk.
Service Projects (pick one)
Volunteer at Norcross Cooperative Ministry:
Tuesday, February 23: 4:30 - 6:00 PM
Tuesday, February 23: 6:00 - 8:00 PM
Saturday, February 27: 11:30 AM - 1:00 PM
Sort and shelve donations.
(2275 Mitchell Rd., Norcross, GA 30071)
Pack Health Kits for Relief Efforts:
Wednesday, March 2 at 6:45 PM in Fellowship Hall
Sponsored by Men's Ministry
Serve the Homeless: Saturday, February 20:
Stubby's Heroes Day of Compassion
Meet at church at 10:15 AM - Caravan to Paces Ferry Road to sort and pack clothes, toiletries, food, and blankets, then take these to 100 Edgewood Avenue to distribute to homeless persons. Contact Lila Hunter for more information.
Chattahoochee River Cleanup:
Saturday, February 20: 9:00 am - 12:00 PM
Meet at Dept. of Resources boat ramp - Hwy. 166 in South Fulton County, adjacent to 7205 Campbellton Road SW, Atlanta, GA 30331. Dress for the weather, wear study boots, bring a reusable water bottle. Gloves, trash bags, tools and light snacks will be provided. RSVP to jsterling@chattahoochee.org.
See Julie Jones with questions.
---
The Children's Corner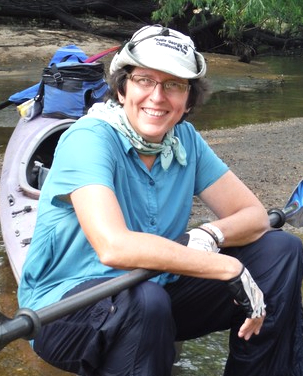 Lent begins at Mt. Carmel!
Please come on Wednesday, February10 for dinner and Ash Wednesday worship. Nursery care will be provided from 6:30 to 7:45.
February 14, we will kick off the Lenten season with a combined Valentines'/Mardi Gras party during Sunday School...come and join in the fun as we search for the baby Jesus in our King Cake and enjoy mini pancakes and healthy snacks. There will also be Valentine surprises for everyone.
Throughout the Lenten season, we will have Wednesday night meals and children's activities (Feb. 17-March 16.) The children are invited to join us from 6:45 to 7:30 each week for a story and service project. Our theme this season is 'Growing in Love'. We will work throughout the Lenten Season to create knotted blankets for use in the Neonatal Intensive Care units at Egleston and Scottish Rite Children's Hospitals and make cards for the babies. The completed blankets will be blessed at the end of the Lenten season and then delivered to Children's Healthcare of Atlanta. Nursery care will be provided.
Keep an eye out on Wednesdays for the
Big Haired Lady
who will be bringing us
Big Stories
about
Big Love
each week!
Director of Children's Ministry
---
Catacombs Coffeehouse: "Out of the Rain" Friday - February 12 at 7:00 p.m.

Ron Hipp with Carol Statella ~ Out of the Rain ~ is a folk duo noted for innovative arrangements and unusual expressive power. Ron Hipp has been known in the Atlanta area as an accomplished solo artist and Carol Statella has played and sung in various groups over the years. Their joining forces to regularly perform and record music together has created a compelling, poignant sound that is both timeless and fresh.
Their sound together has been described as warm, eloquent, and vivid. Onstage, Ron and Carol draw audiences in with artful musicality, occasionally inane humor, and absolute focus on inviting the listener into the depths of a song.
Doors to the Coffee House open at 7:00 PM on Friday, February 12th. Music starts at 7:30 PM and should go until about 9:00 PM. Coffee, tea, soft drinks and sweet treats will be on sale throughout.
(Baked goods are needed - if you can provide a treat, please contact
Laraine Downey
)
Come early… we had "standing room only" for our last Coffee House and "Out of the Rain" has always been a Catacombs favorite!
---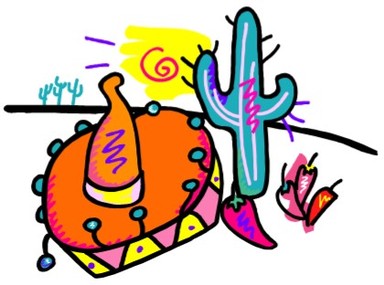 Get your recipes out and your taste-buds ready for the
MT. CARMEL CHILI COOK-OFF!
Saturday, February 20 – 6:00 PM
at the home of Pekka & Lorrie Ignatius
(3890 Berkeley View Dr., Duluth, GA 30096)
From past Cook-Off champions to brand new friends - all will gather at Pekka & Lorrie's to enjoy chili, tell tall tales, and have lots of fun!
Please note that this event is "adults only" so moms and dads can enjoy a child-free evening with church friends! Childcare is provided at the church BY RESERVATION ONLY. Please RSVP for your child/children BY FEBRUARY 17.
To participate in this casual, fun event, just bring a pot of your favorite chili; hot or mild; beef, tofu or chicken, anything goes. Or you may bring side dishes or desserts to go with the meal instead.
After much serious tasting and debate, the winner of "BEST TASTING CHILI - 2016" will be declared and a "major award" will be presented!
Please RSVP BY FEBRUARY 17 to let Lorrie and Pekka know how many people will attend and what you plan to bring. 770-265-9948, or
lorrie.ignatius@gmail.com
.
Hope to see lots of you there!
---
Doughnut and Recycling Volunteers Needed!
Would you like to volunteer at church, but prefer a "behind-the-scenes" job? Then here are two volunteer needs that might suit you perfectly!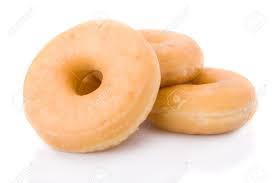 Doughnut Provider
Mt. Carmel has a team of volunteers who take turns making sure that we have doughnuts and juice available in the Fellowship Hall on Sunday mornings. They pick up these treats on their way to church and have them here by 9:00 a.m.
This year, one of our volunteers has taken on a new position, so needs to step down from "doughnut duty." The Sunday slot open is on the 1st Sunday of ODD months, (January, March, May, July, September, November) so you would only be responsible for these six Sundays during the year.
The cost of the doughnuts and juice may be reimbursed from the church, or added as a donation to the volunteer's Giving Statement.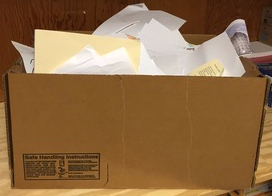 Recycling Volunteer
In the office areas and in the sanctuary, there are several recycling boxes for scrap paper and left over bulletins.
Every month or so, these boxes of paper fill up and need to be taken to the recycling center. The closest center to Mt. Carmel is on Satellite Blvd. in Duluth.
Empty boxes are then returned to the church to fill again.
If you are able to help with either of these volunteer needs or have questions about them, please contact the church office or check the box on the back of the Connect Card in your Sunday bulletin. Thank you!
---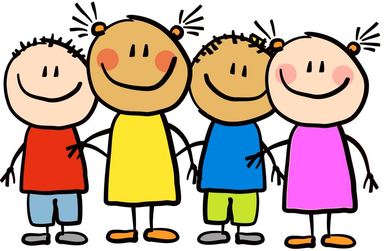 Locked Door Signs
We appreciate your help in keeping our children safe on Sunday mornings!
Recently an unknown person was wandering through the church building during a worship service and this reminded us that while we want to be a welcoming church, we also want to exercise caution.
So now, when the children go downstairs to Sunday school at 9:45, the lower doors will be locked. We realize this will be an inconvenience for some of you, but please keep in mind that it's for the safety of our children. Thank you!
---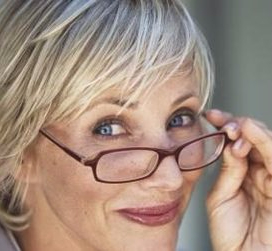 Eye Glasses & Hearing Assistance
Have you sometimes had trouble seeing the hymnal or hearing the sermon?
If so, there is good news!
First, extra reading glasses are now furnished in the sanctuary!
Also, our sound system now supports 2 types of hearing assistance devices: one that will connect with existing hearing aids, and another that uses head phones.
All of these are available on the back table in the sanctuary. Please see an usher for instructions.
---
From Norcross Cooperative Ministry
Greetings,
Thank you for your generous support of Norcross Co-op's Christmas Program.
In 2015, the Christmas Program served 880 families with more than 2685 children. Families received toys and gifts, clothes and a gift certificate allowing them to purchase a holiday meal of their choice.
Over 500 hands-on volunteers from churches, corporate and civic groups helped share and spread the JOY of Christmas to these families. While the gifts are exciting, the message that they carry about the hope of the season and the love of God shown through others is even more important.
The Co-op can't serve the community without the support of the community. May the blessings that you all shared be yours in 2016!
Wishing you all the best,
Tammi Consolini/Traci Consolini
NCM Christmas Program Coordinators
---
Prayers and Concerns
Please join with others in our church family in praying our concerns and thanksgivings this week:
Prayers
Gene Anglin: recovering from hip surgery & virus
Family & church of Rev. Terry Hunter who died last week
Cheryl Smith: continued recovery from heart attack
Lane Shutt: upcoming shoulder surgery on Feb. 12
Craig German's brother-in-law: shoulder surgery
Celebration of life service for Sam Tapley's mother on Feb. 13
Neil Odom: recovery from shoulder surgery
Connie Hull: continued recovery from auto accident / infections
Ellen Berlage's granddaughter: recent surgery
Kelly Hinson's mother: hospitalized with low blood pressure
Safety for Syrian refugees
Thanksgivings
Amazing support of the Youth Mission Trip at the Gong Show!
---
Ways to Make a Donation Electronically
Thank you for your support of Mt. Carmel!
There are many ways to give: You may use a Debit Card, Credit Card, or PayPal, o
r you may make
an automatic electronic funds transfer on a
one-time or recurring basis.
Click
HERE
to give electronically.