In the Newsletter this Week:
From the Pastor

Lenten Dinner & Activities: March 4

Food Drive for NCM

Youth Dinner Theater: March 13 & 14

Children's Ministry

Women's Book Club: March 6 at 7:00 p.m.

Family Promise Save the Date: July 12-19

Night Circle Pillowcase Project

Girl Scouts Host Rain Barrel Workshop

Prayers / Thanksgivings
---


Lenten Dinner & Activities on March 4
Dinner
Wednesday at 6:00 p.m.
Cost: $6.00 ~ Adults / $3.00 ~ Children 12 and under (family maximum of $20.00)
Menu for March 4
A variety of Italian dishes, green salad, bread, brownies & ice cream, and beverages provided by the Mt. Carmel Children's Ministry
(pb&j will also be available for children)
What I Learned Reading to Children
6:40 – 7:00 p.m. in Fellowship Hall
Storyteller:
Lorrie Ignatius
Centering Prayer Workshop
7:00 – 7:30 p.m. in sanctuary
Led by Pastor Cyndi
Adult Choir Practice
7:00 – 8:00 pm in choir room
---
Special Lenten Food Drive for NCM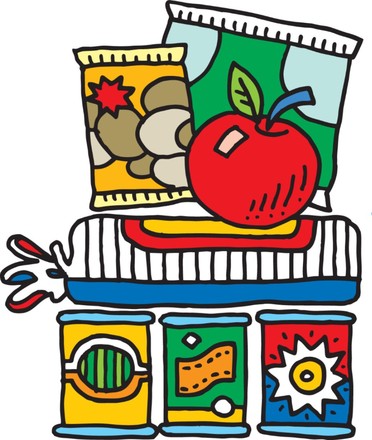 Norcross Cooperative Ministry needs our help!
The shelves are bare in the food pantry. Please bring non-perishable food donations to church on Sundays or to the Wednesday Dinners for a special Lenten Food Drive.
Right now they are in greatest need of boxed cereal, jelly, canned meat (NO tuna please!), laundry powder, toothpaste and tooth brushes.
A box for the donations is located in the hallway between the sanctuary and the fellowship hall.
If you'd prefer to make a monetary donation, please put it in the Sunday offering labeled 'NCM'. Thank you!
---
Youth Dinner Theater: March 13 & 14
Prepare to be shaken, not stirred, as you enjoy an evening of fairy-tale espionage and intrigue at the Mt. Carmel Youth Dinner Theatre production of: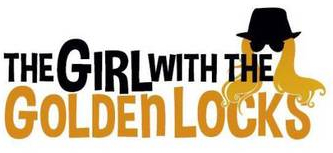 Friday, March 13
and Saturday, March 14
7:00 PM in the Fellowship Hall
Agent Gold is the girl with the golden locks and the top agent at the FBI - the Fairytale Bureau of Intelligence, that is. She and her colleagues must save the kingdom from the Three Bears, who have recently acquired a secret weapon and plan to destroy the entire kingdom with it!
Facing dwarves and witches, porridge and magic beans, giants and double-agents, Agent Gold and her team of agents have their work cut out for them as they race to stay one step ahead of the bears to save the kingdom!
Tickets are $20.00 for adults, $15.00 for students, and $10.00 for children 5 – 10. (Childcare is provided for children five and under with dinner: $3.00)
Purchase tickets on Sundays at the table in the foyer, from any Youth, or contact the church office at
office@mtcarmel-umc.org
or (770) 449-4498.
Seating is limited, so please purchase your tickets today!
THE GIRL WITH THE GOLDEN LOCKS is produced by special permission with Pioneer Drama Service.
---
Children's Ministry
Sunday School: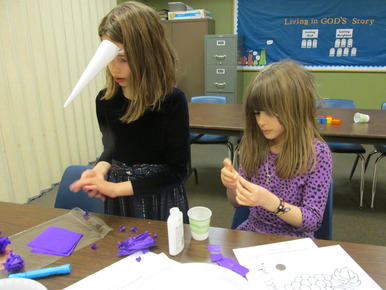 This week's lesson continues with another parable. Jesus tells the parable of the Wedding Banquet, Matthew 22:1-14.
This parable is confusing on an adult level, but for the children it is a beautiful story of God's love.
The message is directed at the Chief Priests and Scribes whose rejection of Jesus is likened to the rejection of a king's wedding invitation. The ultimate truth is that all will be welcomed in the kingdom of heaven if they choose.
We will also be practicing to sing at the Palm Sunday service on March 29. The song is Make Way, Make Way.
Lenten Dinner Activity
Next week we will start the makings of a Celtic cross.
Pictures Needed for Stations of the Cross
Children are asked to draw and color a picture of either Jesus praying in the garden, or Easter morning, (the empty tomb, meeting Jesus in the garden, etc., not Easter bunnies and eggs!) Pictures are due in the office by March 22.
Everest: Conquering Challenges with God's Mighty Power
While we are hoping the snow is gone for this year, be thinking of Vacation Bible School this June 1st - 5th!
Registration is already available on our website for children preschool 3's – 5th grade. Preschoolers must be potty trained and preschool registration is very limited. It fills up fast.
A need for VBS: If you or someone you know receives medication by mail that comes in Styrofoam insulted boxes, we need those boxes for decorations. I am collecting them now, so please drop off in my office or the church office. Thank you!
---
Mt. Carmel Women's Book Club
Remember the next meeting of the Book Club will be on Friday, March 6th at 7:00 p.m. in the Hope House. Click
HERE
for more information.
---
Save the Date for Family Promise!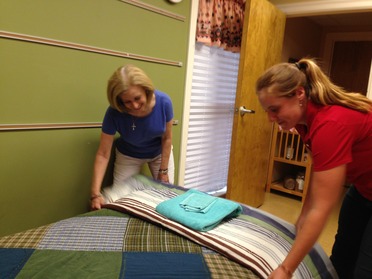 Our church has been given the week of July12-19 for Family Promise. Mark your calendar, and plan on how you can show God's love to our neighbors.
We will convert the preschool classrooms into bedrooms, provide breakfast and lunch fixings, and serve dinner to Family Promise participants.
Did you know that Gwinnett County knows of over 1600 homeless children who are part of our school system? We cannot help them all, but through Family Promise we can make a difference for three or four families with children.
---
Night Circle Needs Pillowcases!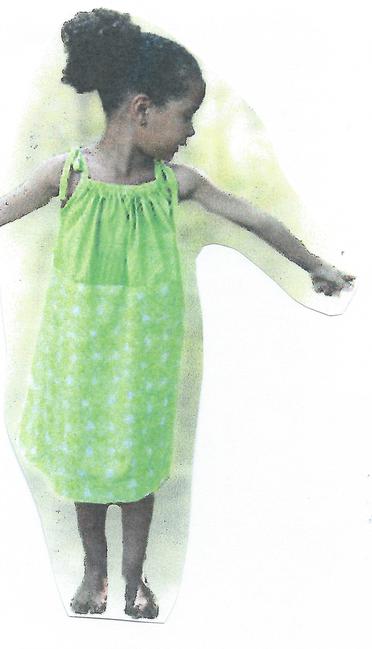 The Lola Belle Young Night Circle will begin a project at their March meeting to sew "pillowcase dresses" for young girls in
underprivileged countries and you can help!
These dresses are made from a pillowcase, with the closed end cut off, and a casing with ribbon or bias tape stitched in. Arm holes and decorations are added, then the ribbon is tied at the shoulders to make a cute sundress!
If you would like to help with supplies, please provide new or "gently used" pillowcases (any size - pre-washed please.) Also ribbon, bias tape, ric-rac, white thread, and other decorations are needed. Supplies may be dropped off in the church office.
If you would like to help with the project, plan to attend the next NIght Circle meeting on Monday, March 23rd in the Fellowship Hall. We will begin at 6:30 with dessert and coffee, then move on to the project. (Please note we will not have dinner at this meeting.)
All women of the church are invited to attend!
---
Help Save Water and Money!
Ellie Grogin's Brownie Girl Scout Troop, # 3063, is hosting a Rain Barrel making workshop for
Sustainable Norcross
to earn our Wonders of Water Journey Share Badge.
Sat, May 9, 10:00 AM - 12:00 PM
Christ the King Lutheran Church
5575 Peachtree Parkway
Norcross, GA
The rain barrels are 55 – 60 gallon heavy duty white plastic recycled food grade drums and include self-contained kits for easy installation into an existing downspout.
Adding a rain barrel is a quick and easy Do It Yourself (DIY) water conservation measure. One can install at home or any location with an existing downspout where you have permission to do so. Some HOA's have restrictions, or there may be municipal zoning requirements.
City of Norcross and Gwinnett County offer a credit on their storm water utility fee for properly installed rain barrels at residences. See their Water Resources Department websites for application and details.
We appreciate advanced reservations to ensure sufficient inventory on site. Payments of $65 each are due at the class and can be made by checks payable to Sustainable Norcross or cash. Space is limited - email
sustainablenorcross@gmail.com
to reserve your spot!
---
Prayers and Thanksgivings
Please join with others in our church family in praying our concerns and thanksgivings this week.
Concerns
Steve Pearson's sister
Steve - car trouble
Family of young mother who died suddenly after surgery
(from Carol Jamieson)
Curt T. and wife: lost house and 5 pets in fire
Joyce Odom's father Arlo: cancer
Toby: infant with seizures and vision loss (from Lila Hunter)
Lois Salter's dog Silky - back injury
Cynthia Currence's daughter: for wisdom and God's protection
Ragon's friend Nancy & her family: husband with Alzheimer's and 14 yr. old son having grand mal seizures
Patty Merson & family: death of Patty's mother
Thanksgivings
For Lorrie Ignatius: for helping so many children get a good start in life through our Preschool