In the Newsletter this Week:
Greetings from Leslie Raymer
Sunday's

Bulletin Cover

New Monday Night Study to Begin

January Sermon Series

2015 Giving Statements

Preschool Registration for Fall

The Mt. Carmel Gong Show: January 30

Three Outreach Opportunities

UMW Woman-of-the-Year Date Change

Women's Book Club: February 5

Catacomb's Coffeehouse: February 12

Doughnut Provider Needed

Prayers / Thanksgivings

Ways to Make a Donation
---
Greetings from Leslie Raymer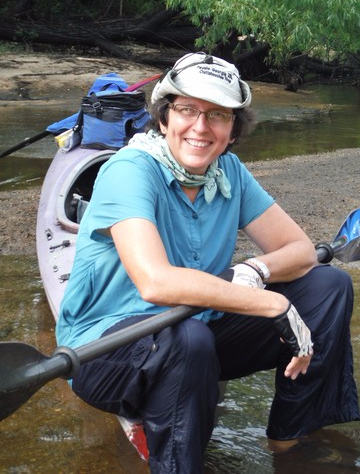 Greetings from Leslie Raymer, your new Director of Children's Education! First, I want to thank you for calling me to this position and say how much I am enjoying getting to know everyone at Mt. Carmel. I am looking forward to a great year as we learn and grow together.
A little about me…Like Pastor Cyndi, I attended Candler School of Theology, where I earned my M.Div. degree in 2006. In fact, we crossed over at Candler for a bit, as I was on the 'slow plan' for my theology education and went to Emory for slightly more than five years. Like Pastor Cyndi, I am a 'second career' seminarian and come to Children's Ministry work from a long career of working as an archaeologist (you will find me very interested in poking around Mt. Carmel and learning about the long history of this church both in your archives and on and beneath the ground).
I passionately enjoy outdoor activities including kayaking, backpacking, bicycling, camping, and gardening. I spend a lot of my time with children teaching them to look at the world around them in new ways and 'find God' in the small beauties of our natural world. Each summer I join 400 other 'crazy' paddlers on Georgia River Network's Paddle Georgia trip for seven days camping and paddling 120 miles or so on a Georgia river. Last summer, we paddled the remote Ogeechee River from the Sand Hills to Savannah; this year we will move to the mountains and paddle the Coosawatee and Oostanaula Rivers (good Cherokee names) from the edge of the Cohutta Wilderness to Rome. My motto is, if it's wide enough to hold my kayak, it's worth paddling.
We are busily working on plans for our educational offerings for 2016. We will be adding a focus of service projects for the kids to participate in during the summer months.
Here are just a few highlights of what's on the horizon…
Sunday School will continue as usual with our regular curriculum through the end of the school year.
For the summer our theme will be "a Summer of Service"…the children will have the opportunity to make cookies for our senior friends, knot fleece blankets for Children's Healthcare of Atlanta ICU babies, write letters to lonely soldiers serving in Afghanistan and Iraq, plant yummy tomatoes and flowers at Mt. Carmel, and more!
We will also have fun days of movie watching, water fun, and more. We will have children's activities on Wednesday nights during Lent from February 17 through March 16. We will kick off the Lenten season with a combined Valentines'/Mardi Gras party on Sunday, February 14th. Stay tuned for more details next week…
VBS—our VBS will be held as usual the first week in June. Stay tuned for full details in the March newsletter. Please get in touch if you want to volunteer to help —
lraymer.mtcarmel@gmail.com
---
Sunday's Bulletin Cover
Thank you to Kate Campbell for the "Hand Pointing to Jesus" on the bulletin cover on Sunday, January 10th.
To see the other children's pointing hands, check the bulletin board in the foyer outside of the sanctuary door!
---
New Monday Night Study
Ever wonder why Jesus had to die on a cross? Not satisfied with easy explanations? Join the Monday night study group for a six week study, Making Sense of the Cross. We will examine the reasons given in scripture and how Christians through the ages have made sense of these reasons.
The first class will discuss
Chapter 1
. The class meets Mondays at 7 pm in the Hope House (the red brick building to the right as you enter the church parking lot).
---
January Sermon Series - Re:boot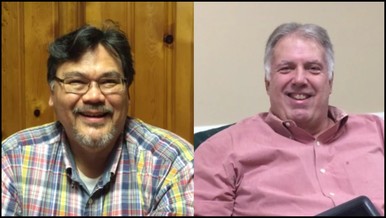 Thanks to George Hunter and Tim Foster w
ho describe why they are PC / Mac and Android / iPhone users. Isn't it amazing that there is a place for everyone in the church!
During the month of January, as we begin the Gospel of Mark, we will look at how Jesus offers a new start -- and it's not in safe mode!
Click
HERE
to see the second video, shown on January 10th.
---
2015 End of Year Giving Statements
The giving statements for 2015 will be available this Sunday, January 17th. Please pick yours up from the bulletin table in the sanctuary. All statements not picked up will be mailed on Monday, January 18th.
---
Preschool Registration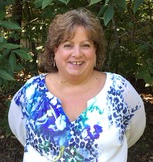 It seems hard to believe but it's time to register for fall enrollment in Preschool!
We need enrollment
n
umbers soon so we can start planning space and staff for the fall sem
ester.
This year we are having registration for church mem
bers and current Mt.Carmel Preschool families on Tuesday and Wednesday, January 26th and 27th, upstairs in Fellowship Hall right after carpool. (9:30 AM)
The following week we will open registration to all non-church members and families not currently enrolled in our school on February 2nd and 3rd at 9:30.
If you know of anyone looking for a preschool home, we would love to give them a tour!
---
The Mt. Carmel Gong Show: January 30

Don't miss the first ever Mt. Carmel Gong Show on Saturday, Jan. 30 at 6pm!
Hosted by the Youth Group, this is similar to the Un-talent show that we have done in the past. It is a church-wide, fun, fellowship event that anyone can participate in.
All acts are welcome. The Gong Show will include serious acts and less serious ones which run the risk of being "Gonged", so b
ring some extra money in case you need to "Gong" someone off the stage!
Plan now to participate in an act or just come to watch the show!
Doors open at 6pm for concessions. The show starts at 6:30.
Admission is free. Proceeds from concession sales and "Gong" money will benefit the 2016 Youth Mission Trip. The menu will include hot dogs, chili, and Frito bowls with a vegetarian option.
Thank you for supporting our mission trip!
---
Three Outreach Opportunities
Celebrate National Mentoring Month
January is National Mentoring Month and the Gwinnett County Pubilc Schools Community-Based Mentoring Program is one way GCPS provides quality mentoring opportunities to connect more of our community's young people with caring adults. GCPS' Community-Based Mentoring Program is focused on engaging more community members in volunteering as mentors, sharing a simple message: Mentor IN REAL LIFE. For more information, call (770) 682-8086.
Volunteer at Junior Achievement Discovery Center
The new Junior Achievement (JA) Discovery Center at Gwinnett is open for business!
Staffed by JA volunteers — including parents and community members — the center will provide hands-on experiences in financial literacy for more than 27,000 GCPS middle schoolers this year. Trained JA volunteers are critical to the success of this program. Share this opportunity with friends and family or consider volunteering yourself.
NCM Needs Food, Blankets & Coats

From our Norcross Cooperative Ministry representative, Penny Millar, we have learned that the pantry shelves at NCM are bare. ALL kinds of non-perishable food is needed, as well as c
oats and blankets.
Donations may be left in the NCM box in Mt. Carmel foyer. Or monetary donations may be dropped into the Sunday offering plate.
---
UMW Woman-of-the-Year Date Change
Please note that the Woman of the Year Brunch date has been changed.
The brunch is now scheduled for Sunday, February 7th at noon in the Fellowship Hall. Mark your calendar to attend and see who has been voted Woman of the Year!
---
Women's Book Club: February 5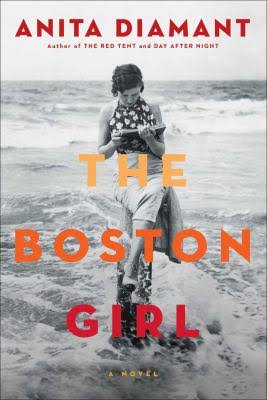 All women are invited to join the Mt. Carmel Women's Book Club on Friday night, February 5th at 7:00 p.m. in the Hope House.
The book of the month is "The Boston Girl" by Anita Diamant.
---
Catacombs Coffee House: February 12

Mark your calendars for ...
Ron Hipp with Carol Statella ~ Out of the Rain ~ is a folk duo noted for innovative arrangements and unusual expressive power. Ron Hipp has been known in the Atlanta area as an accomplished solo artist and Carol Statella has played and sung in various groups over the years. Their joining forces to regularly perform and record music together has created a compelling, poignant sound that is both timeless and fresh.
Their sound together has been described as warm, eloquent, and vivid. Onstage, Ron and Carol draw audiences in with artful musicality, occasionally inane humor, and absolute focus on inviting the listener into the depths of a song.
Doors to the Coffee House open at 7:00 PM on Friday, February 12th. Music starts at 7:30 PM and should go until about 9:00 PM. Coffee, tea, soft drinks and sweet treats will be on sale throughout.
Come early… we had "standing room only" for our last Coffee House and "Out of the Rain" has always been a Catacombs favorite!
---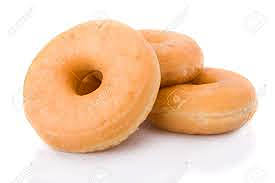 Doughnut Provider Needed
Each week, a team of volunteers take turns making sure that we have doughnuts and juice available in the Fellowship Hall on Sunday mornings. They pick up these treats on their way to church and have them here by 9:00 a.m. This year, o
ne of our volunteers has taken on a new position, so needs to step down from "doughnut duty."
The Sunday slot open is on the 1st Sunday of ODD months. (January, March, May, July, September, November)
The cost of these supplies may be reimbursed from the church, or added as a donation to the volunteer's Giving Statement.
If you are interested in helping with this need, please contact the
church office
for more details.
---
Prayers and Concerns
Please join with others in our church family in praying our concerns and thanksgivings this week:
Prayers
Cheryl Smith: recovery from heart attack
Cynthia Currence: for Katie, Solie & Anna
Sam Tapley's mother: health is worsening
Jacque Tapley: job search
Connie Hull
Steve Pearson
Gene Anglin: recovery from hip replacement
Leslie Raymer's brother
Kay & Dick Fouts' daughter
Neil Odom: shoulder surgery on February 1
Lane Shutt: upcooming shoulder surgery
Thanksgivings
Fresh baked communion bread!
---
Ways to Make a Donation Electronically
Thank you for your support of Mt. Carmel!
There are many ways to give: You may use a Debit Card, Credit Card, or PayPal, o
r you may make
an automatic electronic funds transfer on a
one-time or recurring basis.
Click
HERE
to give electronically.