In the Newsletter this Week:
From the Pastor
Acolytes Recognized
Homework Club Meeting: September 3

Children's Ministr

y

Congratulations Thad & Emily Thompson

Bible Studies to Begin Soon

Women's B

ook Club - September 4

Chapel in the Woods to Visit Animal Sanctuary: Sept. 12

Picnic at Berkeley Lake: September 20

UMW Night Circle: September 28

Outreach Opportunities

Prayers / Thanksgivings

Ways to Make a Donation
---
A Vision for Mt. Carmel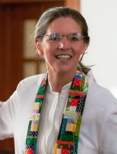 Every few years the Administrative Board appoints a Joel Committee to set long-term goals for the church. At the April meeting, as we began the process of planning for the future, the board reflected on the mission statement, "live, love, learn and labor following the example of Christ".
We love the way the statement encourages us to think of our faith as part of all that we are. Unfortunately, for the last few years we have come to the realization that this statement does not help in making decisions.
Almost every good idea can be classified as a way to live, love, learn or labor. It does not help us decide between alternative ministry choices.
We disagree on what the terms mean. Is love a focus on people in the church or people outside of the church? Does "live" refer to eternal life or does it refer to a way of living every day?
We even disagreed on the ministries already in place. How would you classify the barbecue? Is this labor (yes!) or a way of loving neighbors (yes!)?
More importantly, the current mission statement does not help us understand what we are about as a church. Is "live, love, learn and labor" something we do as individuals?
After the board recommendation, I met with a task force of church leaders to consider how to revise our mission statement. As United Methodists, our mission is to make disciples of Jesus Christ for the transformation of the world. How does Mount Carmel participate in this? With what unique gifts and grace do we live this out?
For over a month, I prayed daily and fasted each week. There were no glorious visions, but over time a greater certainty in how God is at work here.
People don't come to Mount Carmel for an amazing worship production. We are surrounded by churches that lead worship in inspiring and creative ways, where thousands gather in one service, with amazing technical productions. Let's be honest—looking at Mount Carmel from the outside—no one comes here for a show.
Similarly, if someone wanted to hide in a back row and not be seen, they would not think to go to Mount Carmel. It's clear when you pull into the parking lot that the sanctuary is not large enough to remain hidden. At a church our size, a guest knows that he or she will be noticed.
This leads to the core idea behind the proposed vision statement: life transforming relationships. People don't come here for a show or to hide. They come here to connect.
How did you connect with God? While there are stories of people finding God by reading a Bible in a hotel room, most of us did not connect with God in that way. There was a person who prayed for us, taught us, showed us… There was a person who cared enough to share how God was part of their own life.
In a mysterious way, through friendship and encouragement, we connect people with God. We help one another grow in this relationship with God. We help one another discover and live out God's calling on their lives. The best gift we can offer anyone is help in their relationship with God.
We connect people with God, with one another, and with neighbors.
Mount Carmel is not a place to hide and observe. Rather, this is a community where people can connect with one another, encourage one another, grow and serve together.
You have told stories of people coming to Mount Carmel and finding forgiveness and peace. In this community of kindness, people have opened themselves to God's healing. People have been challenged to stretch in the ways they live and serve.
Like other United Methodists, our mission is to make disciples of Jesus Christ for the transformation of the world. At church conference on October 4, the Administrative Board and Council on Ministries will suggest that this is accompanied by the following vision statement and goals:
Vision Statement: At Mount Carmel, we fulfill this mission this through
life transforming relationships with God, with one another, and with neighbors.
Because our vision is one of God transforming through relationships, we emphasize the following goals:
Connect. Grow. Serve.
I'll stop here, because this is a lot to take in. For the next few weeks, I'll share more. Until then, think about whether this has been your experience. Have you seen transformation? Do you have a story of how someone at Mount Carmel helped you begin or grow in your relationship with God? Do you have a story of how people at Mount Carmel helped you serve neighbors?
I'm thankful for our Administrative Board leadership, and this question of how our mission statement could help us serve God. I'm thankful for this initiative that encourages us to reflect on and emphasize where God is already at work. I'm thankful the ways I see God at work in you, Mount Carmel.
I'll see you this Sunday,
Pastor Cyndi
---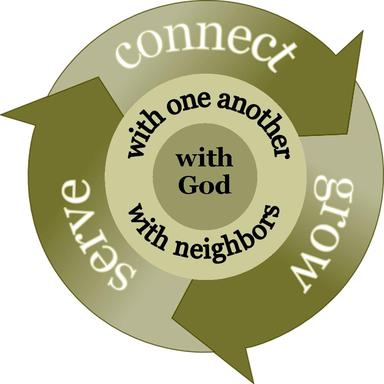 ---
Acolytes Recognized Last Sunday
The following acolytes were recognized at the 11:00 service on August 30th. We appreciate their service and dedication to Mt. Carmel!
Retiring
: John Roe
2015-16 Acolytes: Matthew Follmer, Nicholas Follmer, Cynthia Grogin, Ellie Grogin, Kathryn Raye, Courtnay Roe, Jamey Roe, Caitie Samples, Rachael Samples, Alex Smith
---
Homework Club Organizational Meeting

Are you interested in helping with the HOMEWORK CLUB?
If so, plan to attend the organizational meeting on Thursday, September 3 at 3:30 in the Fellowship Hall.
Volunteers meet with local elementary school children each Thursday afternoon during the school year to help them with their homework and studies.
---
Children's Ministry
Sunday School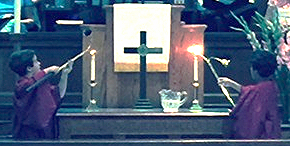 Next Sunday, Sept. 13, the children's Sunday School classes will begin the year 2 Narrative Lectionary series of lessons which go along with Pastor Cyndi's sermons.
To get us started on this series, the children Grades 2 -Preschool will study the first Creation story. The older children will continue their Learning to Use the Bible lessons.
Coming Soon
Church wide picnic and cook out at Berkeley Lake. There will be special activities for kids beginning at 3:30.
Director of Children's Ministry
---
Congratulations Emily & Thad Thompson!

Congratulations to Thad Thompson and Emily Taylor who were married on Saturday, August 29, 2015.
We wish them many years of happiness!
---
Fall Bible Studies Begin Soon
"Sacred Attunement: A Jewish Theology"
by Michael Fishbane
This study meets each Sunday night in the North Georgia Counseling Center, downstairs near old Fellowship Hall, and is led by Dr. Boyd Whaley. The group gathers at 6:00, and the study is from 6:15 - 7:30 p.m. (Begins on Sept. 13) All are welcome to join.
Monday Night Study: "Good and Beautiful God" by James Bryan Smith
This fall, the Monday night group will examine the "false narratives" that Christians believe about themselves and God. The stories we tell about God (such as "I change by my own willpower" or "God blesses me when I'm good and punishes me when I'm bad") can lead to failure and disillusionment. We will contrast the stories in our head with Jesus' teachings and parables.
This is a weekly group discussion led by Pastor Cyndi McDonald, Tom Cooper, and Steve Pearson, each Monday night at 7:00 p.m. in the Hope House. (Begins on Sept.14.)
"Brown Bag" Lectionary Study
This weekly study of the lesson for the upcoming Sunday is led by Pastor Cyndi McDonald. The group meets on Tuesday mornings at 11:30 a.m. in the Hope House. (Begins on Sept. 15)
Everyone is also invited to bring a brown bag lunch and enjoy eating together afterwards.
---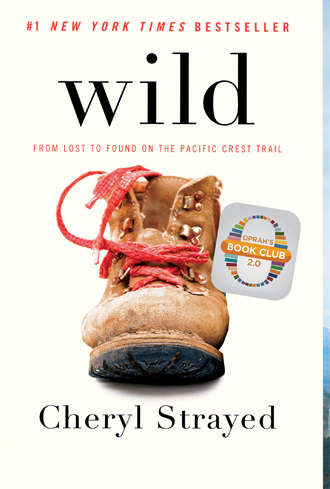 Mt. Carmel Women's Book Club: Sept. 4
The next meeting of the Book Club will be on September 4th at 7:00 p.m. in the Hope House. Light refreshments will be served.
The book of the month is Wild, From Lost to Found on the Pacific Crest Trail, by Cheryl Strayed.
---
Chapel in the Woods to visit Animal Sanctuary: September 12

On September 12th, everyone is invited to travel to Locust Grove, Georgia to the Noah's Ark Animal Sanctuary. The Chapel in the Woods hiking group sponsors this trip and will meet in the church parking lot at 10:30 a.m. to carpool.
This self guided walk is free. Everyone should bring a lunch and you'll eat at the picnic area in the sanctuary.
Please contact Cheryl Martin if you'd like to join the carpool.
cherylm999@aol.com
or 678-206-9936.
For anyone who might like to drive themselves, the address is:
712 L.G. Griffin Rd., Locust Grove, GA 30248.
---
Church Picnic at Berkeley Lake! Sept. 20

Everyone is invited to a church picnic, cookout and vespers service at Lake Berkeley Chapel on Sunday afternoon, September 20. T
here will be
lots of fun, fellowship and good food!
Schedule:
3:30 PM - A BOUNCY HOUSE will be set up for the children!
4:30 PM - The picnic area will be ready.
5:00 PM - Dinner is served!
6:00 PM - A vespers service with music by the Georgia Gospelites will be held outside in the picnic area.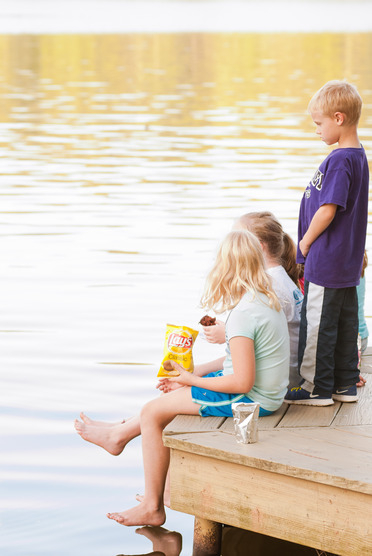 Hamburgers, hotdogs and drinks will be furnished. Everyone is asked to please bring a side dish or dessert to share.
Mark your calendars so you don't miss the fun!
Location: 4043 S. Berkeley Lake Rd., Berkeley Lake, GA
Directions:
• From Mt. Carmel, turn RIGHT out of the parking lot.
• Take the first LEFT onto Lou Ivy Road.
• Lou Ivy Road dead-ends into Bush Road – turn RIGHT.
• Bush Road dead-ends into S. Berkeley Lake Road – turn RIGHT.
• The Chapel will be immediately on your LEFT.
---
UMW Night Circle Celebrates School Days
School days, school days! Dear, old golden rule days . . .
All women of the church are invited to join the UMW on September 28 at 6:30 at Barbara Cooper's home as we remember our school days together.
Bring a photo of yourself as a child or teenager, and we'll have a fun guessing game. Bring a memory to share, too, of a favorite teacher, a poignant or amusing moment, or a spiritual turning point from your school days.
Let's enjoy getting to know each other better!
---
Outreach Opportunities
Cheeseburger Bobby's helps Murphy-Harpst Children's Home
Murphy-Harpst Children's Home is a ministry of the United Methodist Church that provides a safe haven for some of Georgia's most severely abused children.
During the month of September, you can help them by eating at Cheeseburger Bobby's! A portion of the sale of every dessert will go to the children's home, as well as contents of a direct donation box that will also be available in stores.
Please consider helping these children in this way, or you may make a direct donation through Mt. Carmel at any time.
Just mark your check, "Murphy-Harpst" and drop it into the offering plate. Thank you!
Simpsonwood UMC Needs Volunteers for Mission Trip: Oct. 27 - Nov. 4
Simpsonwood UMC plans a mission trip to El Salvador from October 27 - November 4 and they need 6-8 more volunteers. Here are the basics of the trip:
Mission activities we intend to accomplish:
• Children's Bible School, last trip we were able to have about 50 children on 5 afternoons
• Visit homes of families in the village were we are beginning to build a church this fall. We visited 40 families in the village of La Gloria on the last trip.
• Construction projects in either La Gloria or at the mission residence.
• Distribute reading glasses to villagers in La Gloria.
• New for this trip, we plan to help with the church and children's program at a plant church that is being lead by Jose Arouche (the foreman we have been work with for 2 years).
As you can see is we have an ambitious plan. To complete the plan we'll need 12 people. Right now we have 6 commitments. We could easily use 4 -8 more volunteers.
• Do not need any specific skills just a big heart and a willingness to spread Jesus's Love.
• At least 16 years old, if under 18 an accompanying responsible adult.
The trip cost is just under $1200, $530 ground fee and airline ticket.
Please contact myself or Amanda Lane (
alane@simpsonwoodumc.org
)
for more information. Thank you for considering being part of this mission trip.
And don't forget ...
---
Prayers and Concerns
Please join with others in our church family in praying our concerns and thanksgivings this week:
Prayers
Ruby Easley's sister & her family: terminal medical condition
Easley's friend Bryan: pancreatic issues
Dawn Seigler's brother Jim: back problems
David & Cindy Jones' pet, Makita: neck pain
Katrina Stone's 90 yr. old mother-in-law: stroke / healing / decision making
Chris Bolton's niece Lynn: recovering from surgery
Ted Marcis' mother: moving here from Florida - for good move & safety
Dorothy Edwards recovering from hip surgery
Sam Tapley's sister: caregiver for their mother / for all caregivers
Lucile Jones
Sherry Blackwood: for Eric K. in hospital
Penny Millar: friend who fell
Thanksgivings
For wedding of Thad Thompson & Emily Taylor on Aug. 29, 2015
For family visits of: John & Isabel Waller's niece, Bill & Susan Posey's son David, Cyndi & Ed McDonald's son Mark
---
Ways to Make a Donation Electronically
Thank you for your support of Mt. Carmel!
There are many ways to give: You may use a Debit Card, Credit Card, or PayPal, o
r you may make
an automatic electronic funds transfer on a
one-time or recurring basis.
Click
HERE
to give electronically.
Every week:
Prayers
Worship this week
Birthdays and Anniversaries
Save the Date
Counseling Center
Norcross Cooperative
---
Sunday's Lesson
This week in worship the lesson will be:
Genesis 2:4b-17
Mark 1:16-20
---
Birthdays this week:
Connie Bagwell
Leslie Smith
Nicholas Follmer
Kelly McVey
Margie Fisher
Anniversaries this week:
Tom & Barbara Cooper
Ernie & Christy Richmond
Amanda & Mark Bagwell, Jr.
Dave & Lisa Spiller
---
Save the Date
ADULT CHOIR PRACTICE
SEPT. 2 - 7:00 PM
CHOIR ROOM
9:30 MUSICIANS PRACTICE
SEPT. 2 - 8:30 PM
SANCTUARY
HOMEWORK CLUB ORGAN. MEETING
SEPT. 3 - 3:30 PM
FELLOWSHIP HALL
CHAPEL IN THE WOODS TO NOAH'S ARK SANCTUARY
REPORTS DUE FOR CHURCH CONFERENCE
SEPTEMBER 20
CHURCH PICNIC AT BERKELEY LAKE CHAPEL
---
Guest Password
If you need to access the internet in one of the church buildings, you will need to sign in using a Guest Password.
The current password is: barbecue
---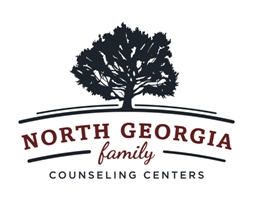 Family Wellness
through Counseling, Education and Research
Mt. Carmel proudly supports the North Georgia Family Counseling Center.

678-242-9355
ngfccumc@gmail.com
www.ngfccumc.org
---

As one of the founding churches of NCM, we encourage your support assisting those in need in our area.
Help with the most urgent needs.
---
Share your story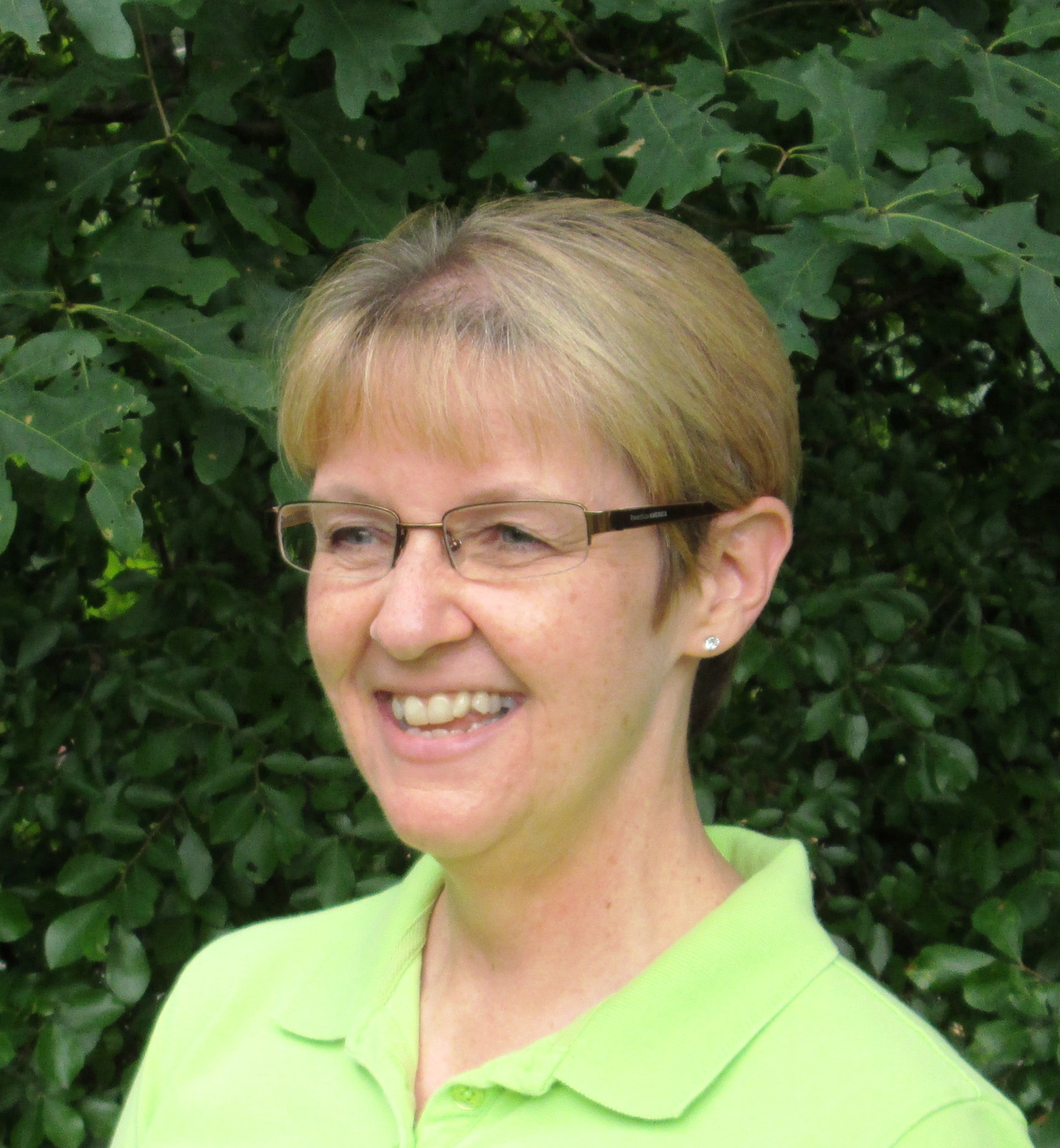 Do you have an article to include in next week's bulletin or newsletter?
Email these to
Suzanne Foster
or call the church office.