In the Newsletter this Week:
From Pastor Cyndi
Monday Night Study
Lunch on Sunday
Mt. Carmel Youth
Altar Flowers for 2017
Women's Book Club: January 6
The Gong Show is Coming!
Communications Chair Needed
Upcoming District Events
Prayers / Thanksgivings

Ways to Make a Donation
---
UFOs in the Freezer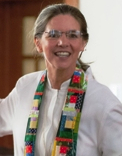 I'm participating in a "10 minute a day" organizing challenge, and today the
leader, Peter Walsh, instructed us to look in our freezer. Are there any UFOs? Any Unidentified Frozen Objects?
I emptied a container of frozen bananas. At least that's what I think it was!
I don't know why I keep freezing bananas. When the boys were young, I used frozen bananas to make desserts like banana bread, cupcakes, or in oatmeal cookies. Sometimes we would stick them on popsicle sticks, then dip them in melted chocolate. These were just a bit healthier than other treats!
Later, when I had a 50 mile commute, I would use frozen bananas to make smoothies and drink my breakfast. Anything to save precious morning time!
In those previous eras, whenever there were ripe bananas not likely to be eaten, I would peel them and throw them in a ziplock bag in the freezer. Nowadays I throw them in the freezer, then a year or two later, sigh and throw them in the trash.
Frozen bananas were great in those earlier seasons, young kids and then a long commute. But now? Not so much. For me, the season of saving bananas in the freezer has passed. I still have a call and responsibility to eat in healthy ways, but frozen bananas aren't part of this.
This has been my experience in trying to live out a calling as disciples of Jesus. There are some seasons in which it is almost impossible to have times of silence and prayer. A baby can't wait for mom or dad to finish the daily reading in a devotion booklet! Sometimes work commitments mean that our schedules don't match the schedules of ministries like the church's Homework Club or Norcross Coop.
In every season, we consider the identity of the neighbors that God is calling us to love. Sometimes our primary calling is to minister to coworkers and clients. At other seasons, children or grandchildren. And because there is a tendency to serve those we already love, the new year is a good time to ask whether God is calling us to serve outside of friendships and family. Jesus puts it this way (Luke 6:32-33): "If you love those who love you, what credit is that to you? For even sinners love those who love them. If you do good to those who do good to you, what credit is that to you? For even sinners do the same."
There was a time when Jesus told the disciples that instead of following him around, it was time for them to go out and make disciples. There is a season of learning the faith by listening. But there's only so much a person can learn that way. Seasons of receiving are interwoven with seasons of serving and teaching others.
If you have a freezer full of UFOs (unidentified frozen objects), give thanks that you are wealthy enough to have leftovers to freeze.
And take a moment to consider this season for you. How can Mt. Carmel help you in this season of life? Is this a season of more learning or more leading? Of more being or more doing? Of receiving nourishment or giving to others?
I'll see you this Sunday,
---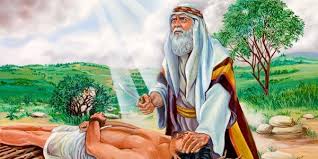 Monday Night Study:
Essential Stories of the Bible
Do you need to brush up on your Bible stories? Do you sometimes feel that you're missing something during worship because you don't know the stories being referred to?
Join us Monday nights at 7 in the Hope House as we look at some of the most important stories in the Bible--starting with Abraham, Jacob, and Joseph.
Bring your Bible and all your questions!
---
Lunch on Sunday
Do you have plans for lunch on Sunday after church?
If not - let's try a new place!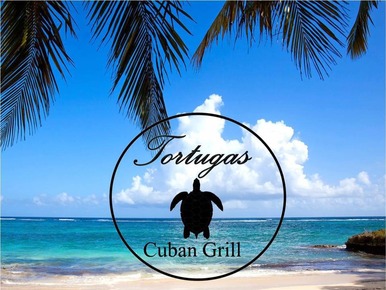 Tortugas Cuban Grill
(soups, salads, sandwiches, vegetarian options, entrees, and delectable appetizers; all done estillo Cubano, por supuesto!)
We'll meet at Tortugas at about 12:15:
3466 Holcomb Bridge Rd.
Left out of the church parking lot
Straight through several lights, past the High School
Left at Hwy. 141
Right at Holcomb Bridge Road (almost there)
Right at Dead End
Pass Fire House Subs
Right into next shopping center
Hope to see you there! See
Wynne Buran
with any questions.
---
Mt. Carmel Youth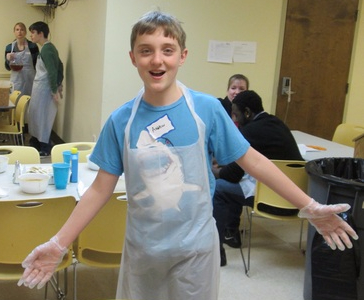 No regular Youth meeting this Sunday night.
Youth will meet at church at 7:00 AM on Sunday to go to work at the Trinity Community Soup Kitchen.
At 3:30 those involved in the Dinner Theater will have Rehearsal in the Fellowship Hall after returning from the Soup Kitchen.
On regular meeting nights, the youth meet on Sunday beginning with dinner together at 5:30, followed by fun, programming and worship until 7:30 p.m.
For more information, see the Youth Newsletter
HERE!
---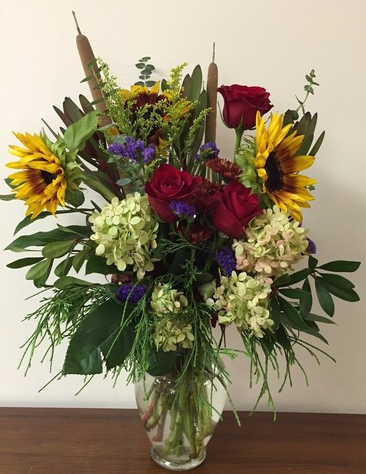 Altar Flowers Needed in 2017
It's time to sign up to sponsor flowers on the altar each Sunday in memory or honor of a loved one.
If you would like to sponsor an arrangement, please check the box on the Connect Card in your Sunday bulletin, or contact the church office. (770-449-4498) Cost is $40.00
---
Women's Book Club: January 6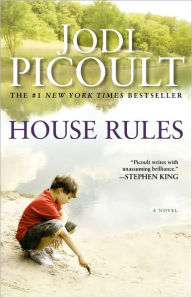 The book club will meet in the Hope House on Friday night, January 6th, at 7:00 p.m.
This month's book is, House Rules by Jodi Picoult.
---
The Gong Show is Coming!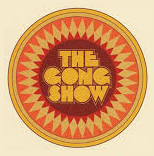 Don't miss the
Mt. Carmel Gong Show
on Saturday,
January 28 at 6pm!
Hosted by the Mt. Carmel Youth Group, this is similar to the
Un-talent show that we have held in the past.
It is a church-wide, fun, fellowship event that anyone can participate in. All acts are welcome!
The Gong Show will include serious acts and less serious acts. ALL acts run the risk of being "Gonged", so bring some extra money in case you need to "Gong" someone off the stage!
Participate in an act or come to watch the show! Doors open at 6:00 pm for concessions and the show starts at 6:30.
Anyone who is interested and willing to perform in the Gong Show should contact
Eva Proels
, Allie Bell, or the
church office
.
Admission is free. Proceeds from concession sales and "Gong" money will benefit the Youth Mission Trip.
The menu will include hot dogs, chili, and Frito bowls with a vegetarian option. Thank you for supporting our mission trip!
---
Communications Chair for Mt. Carmel UMC
We are planning to add the position of Communications Chair to our leadership roster for 2017.
A more coordinated and well-structured approach to all our communication efforts will help us in achieving our vision.
"At Mt. Carmel we fulfill this mission through
life transforming relationships with God,
with one another, and with neighbors."
The main responsibilities for the Communications Chair will be to develop and implement a unified communications strategy for Mt. Carmel and to lead a group of team members to be identified.
This includes resource planning, direction of volunteers assigned for various tasks, recruitment of additional volunteers as needed and the coordination of their individual efforts.
---
Upcoming District Events
Bishop Sue Haupert-Johnson Visits
January 8 - Mt. Pisgah UMC - 3:00 - 5:00 p.m.
Bishop Sue will be visiting our district for a Laity Gathering. All laity are invited to come meet and get to know her.
During her time with us, she will speak a while, hold a Q & A period, and celebrate Holy Communion.
January 30th - Atlanta-Roswell District Training Event
Roswell UMC – 5:30 – 8:30 p.m.
Join us for dinner, Ministry Innovations led by Denise Hunicutt, and breakout sessions on Successful Models for Reaching God's people…including models of Radical Hospitality from Impact Church, Vision development from Dunwoody, Older Adult Ministry from The Korean Church, Special Needs Ministry from Mt. Pisgah and more!
There will be a $10 fee for dinner.
---
Prayers and Concerns
Please join with others in our church family in praying our concerns and thanksgivings this week:
Prayers and Concerns
Lane Shutt's brother Neal: seeing surgeon today for decisions on treatment of cancer
Lori Anderson's friend Rex: in ICU recovering from heart surgery
Chris Bolton's friend Barbara and husband John: John recovering from heart surgery and Barbara mourning the death of her third sister - all 3 died in 2016
For peace
Gail Bolton's uncle Lynwood
For all those who don't know Jesus
Smooth transition of new president
For family members - to trust God with healing in all ways
Resources for those who have none
For Mt. Carmel in 2017
Thanksgivings
God's promises that never fail
For good health, families, and our church
---
Ways to Make a Donation Electronically
Thank you for your support of Mt. Carmel!
There are many ways to give: You may use a Debit Card, Credit Card, or PayPal, o
r you may make
an automatic electronic funds transfer on a
one-time or recurring basis.
Click
HERE
to give electronically.
Every week:
Prayers
Worship this week
Birthdays and Anniversaries
Save the Date
Counseling Center
Norcross Cooperative
---
Sunday's Lessons
Luke 3:1-22
---
Birthdays last week when no newsletter:
Sara Rogers
Kevin Weeks
Joyce Odom
Susie Reinhart
Patty Merson
Matthew Follmer
Quinn Moore
Cheryl Martin
Ryan Stark
Anniversaries
this week:
John & Gwen Lansing
---
Save the Date
CHANCEL CHOIR PRACTICE
JANUARY 4 - 7:00 PM
CHOIR ROOM
9:30 MUSICIANS PRACTICE
JANUARY 4 - 8:30 PM
SANCTUARY
WOMEN'S BOOK CLUB
JANUARY 6 - 7:00 PM
HOPE HOUSE
PREP FOR SOUP KITCHEN
JANUARY 7 - 9:30 AM
CHURCH KITCHEN
YOUTH TO TRINITY COMMUNITY KITCHEN
JANUARY 8 - 7:00 AM
SUNDAY WORSHIP
JANUARY 8 - 9:30 & 11:00 AM
SANCTUARY
DINNER THEATER REHEARSAL
JANUARY 8 - 3:30 PM
FELLOWSHIP HALL
VISIT WITH BISHOP SUE HAUPERT-JOHNSON
JANUARY 8 - 3:00 - 5:00 PM
MT. PISGAH UMC
NO REGULAR YOUTH MEETING THIS WEEK
JANUARY 8
MONDAY STUDY:
ESSENTIAL STORIES OF THE BIBLE
JANUARY 9 - 7:00 PM
HOPE HOUSE
SPR MEETING
JANUARY 10 - 6:30 PM
HOPE HOUSE
HOMEWORK CLUB
JANUARY 12 - 3:30 PM
FELLOWSHIP HALL
YOUTH SKI TRIP
JANUARY 13 - 16
NO REGULAR YOUTH MEETING ON JANUARY 15
MARTIN LUTHER KING DAY
CHURCH OFFICE CLOSED
JANUARY 16
UMW DAY CIRCLE
JANUARY 17 - 10:30 AM
HOPE HOUSE
CONNECT TEAM MTG.
JANUARY 19 - 5:30 PM
HOPE HOUSE
MEN'S MINISTRY MTG.
JANUARY 19 - 7:00 PM
FELLOWSHIP HALL
COUNCIL ON MINISTRIES MEETING
JANUARY 21 - 9:00 AM
STONE HOME
GONG SHOW
JANUARY 28 - 6:00 PM
FELLOWSHIP HALL
CHILI COOK-OFF
FEBRUARY 4 - 6:30 PM
IGNATIUS HOME
MEN'S RETREAT
FEB. 3 - 6
AMICALOLA FALLS
UMW WOMAN OF THE YEAR BRUNCH
FEBRUARY 5 - 12:15 PM
FELLOWSHIP HALL
---
Norcross
Cooperative
Ministry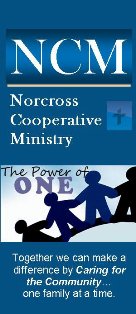 As one of the founding churches of NCM, we encourage your support assisting those in need in our area.
Donations of non-perishable food may be left in the NCM tub in the church foyer, and checks made to the church and marked for NCM may be dropped into the offering plate or by the church office.
---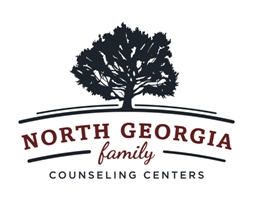 Family Wellness
through Counseling,
---
Share your story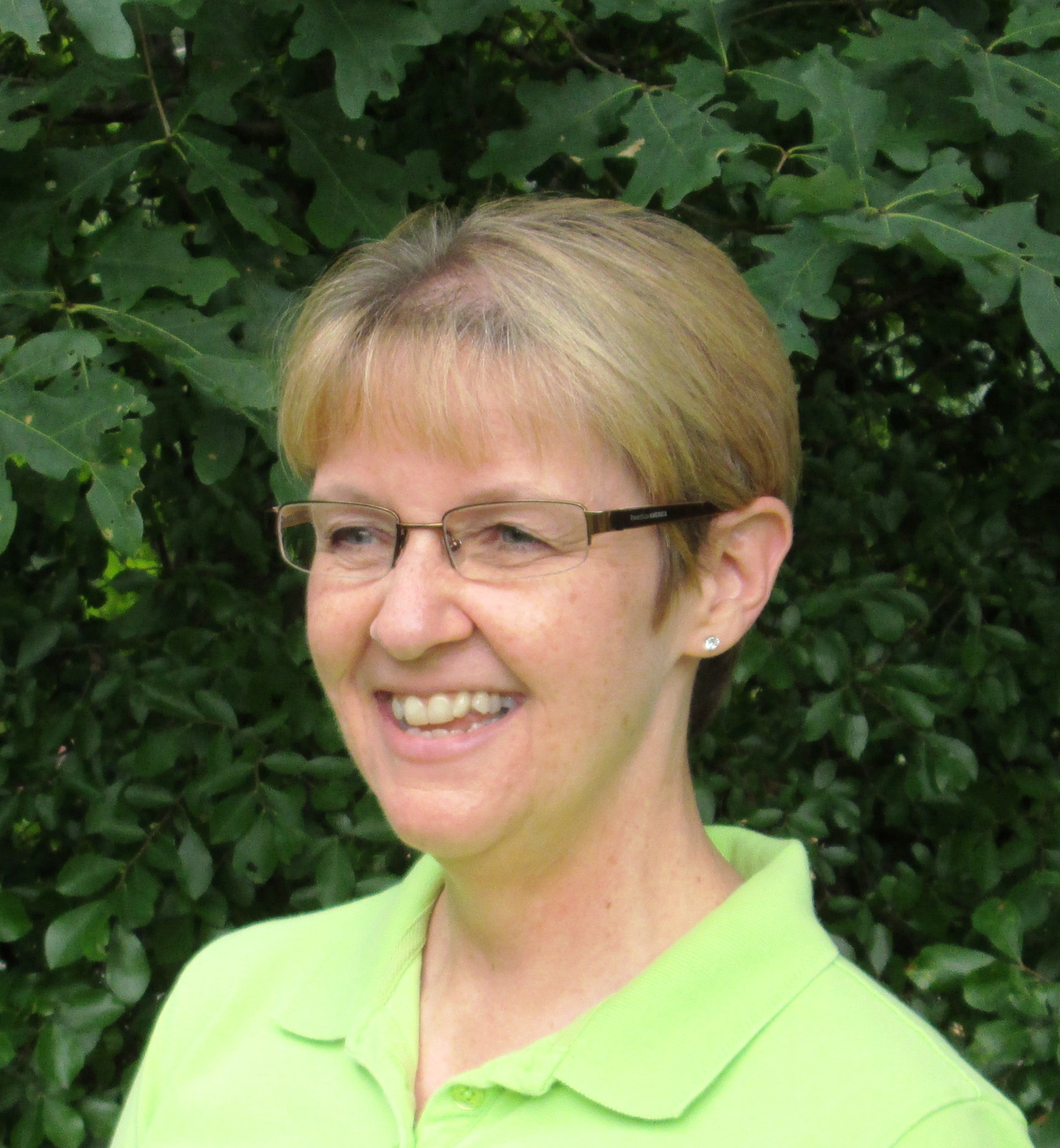 Do you have an article to include in next week's bulletin or newsletter?
Email these to
Suzanne Foster
or call the church office.