In the Newsletter this Week:
From Pastor Cyndi

Church Conference: September 18
Do You Have Lunch Plans?
Youth Collect Food for NCM: September 18

Church Picnic at Berkeley Lake: September 25

UMW offers Safe Sanctuary Training: September 26

Blessing of the Animals: October 2

Women's Book Club: October 7

BBQ & Sweet Shop: October 7 & 8

Women's Fall Retreat: October 21 - 23

Youth Newsletter

Kid's Corner

Coffeehouse Volunteer Needed

Other Events You Might Want to Attend

NCM News: Bowling to Help Others

Prayers / Thanksgivings

Ways to Make a Donation
---
Who's in charge?
This Sunday is our church conference, when we celebrate the ministries of the past year and look ahead to 2017. We will gather in the Fellowship Hall at 8:00 for breakfast and begin the conference at 8:30.
Every United Methodist Church must hold a church or charge conference annually. Some churches hold a charge conference, in which leaders of the church (usually a church council or administrative board) gather and vote.
At Mount Carmel, our tradition is to have a church (not charge) conference. Every member is invited to attend, and every member has the privilege of voting. Every member has a voice in evaluating the church ministries, setting the pastor's salary, electing church leaders, and setting goals for the coming year.
Having a church (not charge) conference is a reminder of who is in charge…God at work through ALL of us!
All of us are responsible for helping form the faith of our children and youth (not just the ministry teams and teachers). Studies have shown that the adults who remain in church as adults were those who as children and youth worshipped with and formed significant relationships with adults in the church.
All of us are responsible for inviting and welcoming people into the life of faith (not just the connect team). Our connect team helps YOU to welcome guests with guest bags and connect cards. Our connect team helps YOU to invite guests with business cards to take with you.
All of us are responsible for praying for and helping those who are overwhelmed by illness and grief (not just the member care team). You are the one who notices when someone is missing on Sunday morning. While member care may provide a meal, your calls and cards make all the difference.
Who's in charge? Having a church (not charge) conference is a reminder of who is in charge…God at work through ALL of us!
I'll see you early this Sunday,
---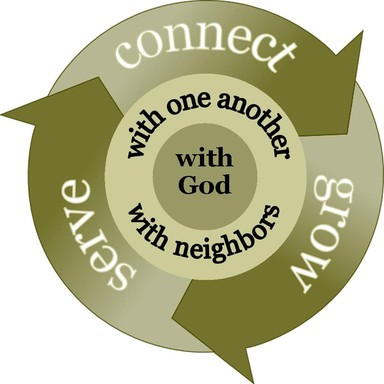 Church Conference: September 18
Our 2016 Church Conference will be held on Sunday, September 18th at 8:30 AM in the Fellowship Hall.
A light breakfast will be served at 8:00 AM.
Plan to attend to greet District Superintendent Rev. Dr. Doug Thrasher, hear reports of how Mt. Carmel has done in the past year, and plans for the future.
---
Do you have Lunch Plans on Sunday?
Enjoy lunch with Mt. Carmel friends!
Let's meet after the 11:00 service (about 12:15) at Kiko's Mexican Restaurant!
(Left out of the church, thru the Medlock Bridge intersection, and right into the shopping center on the corner; Kikos is behind the Texaco station.)
---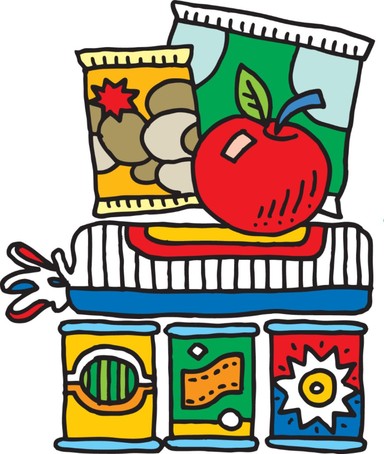 Youth will Collect Food for NCM: September 18
On Sunday, September 18th, between 5:30 and 7:00 p.m., the Mt. Carmel Youth will be collecting non-perishable food for Norcross Cooperative Ministry.
If you would like for them to stop by your house, please check the box on the back of the Connect Card in your Sunday bulletin or contact the
church office
.
---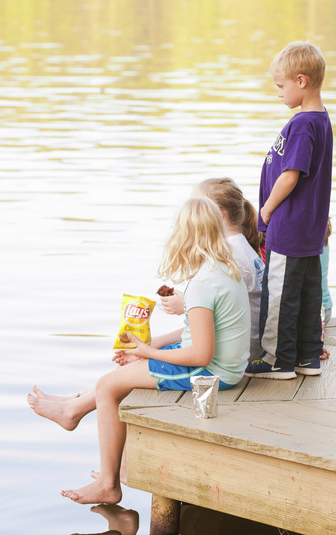 Church Picnic at Lake Berkeley Chapel: September 25
Everyone is invited to a church picnic, cookout and sing-along at Lake Berkeley Chapel on Sunday afternoon, September 25.
There will be lots of fun, fellowship and good food!
Schedule:
3:30 PM - A BOUNCY HOUSE will be set up for the children!
4:30 PM - The picnic area will be ready.
5:00 PM - Dinner is served!
6:00 PM - A sing-along with music by the Georgia Gospelites will be held outside in the picnic area.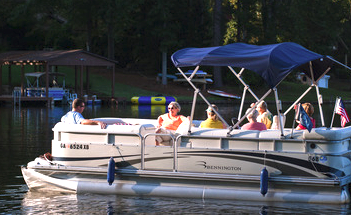 Hamburgers, hotdogs and drinks will be furnished. Everyone is asked to please bring a side dish or dessert to share. (And please remember to bring a utensil to serve it with.)
Mark your calendars so you don't miss the fun!
Location: 4043 S. Berkeley Lake Rd., Berkeley Lake, GA
Directions:
From Mt. Carmel - turn RIGHT out of the parking lot

Take the first LEFT onto Lou Ivy Road.

Lou Ivy Road dead-ends into Bush Road – turn RIGHT.

Bush Road dead-ends into S. Berkeley Lake Road – turn RIGHT.

The Chapel will be immediately on your LEFT.
---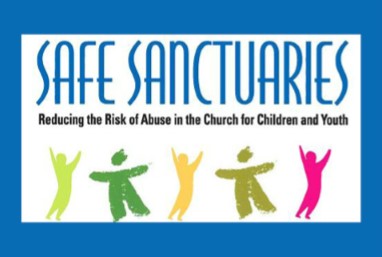 Safe Sanctuary Training
On Monday, September 26th at 6:30 p.m. in the Fellowship Hall, the United Methodist Women's Night Circle will offer a Safe Sanctuary training, led by Marianne Thompson, for ANYONE who needs to be certified or re-certified to work with the children and youth of our church.
Certification is good for 2 years for adults, 1 year for youth who work with children.
UMW members may want to attend, even if you don't work with children, since one of the UMW's focuses is ministry to support women and children.
Please RSVP to the
church office
by Friday, Sept. 23 so that adequate materials can be planned. Or call 770-449-4498.
---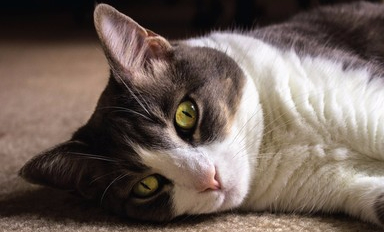 Blessing of the Animals: Oct. 2
1:00 - 4:00 PM
Mt. Carmel will host this event outside on the front lawn and ALL pets (with leashes / cages please) are welcome!
This year's Blessing will also include these services offered by
Animal Alliance of Georgia:
Low Cost Pet Vaccination Clinic
ALL SERVICES ARE CASH ONLY.
(ALL animals MUST be on a leash or in a carrier.)
Rabies (1 year) $10
Microchip $20
DHPPV (dogs) $5
Dewormer (2 doses) $5
FVRCP (cats) $5
Information on deeply discounted spay/neuter services and pet food assistance will be available. All proceeds to benefit Animal Alliance of Georgia's community outreach programs.
For more information, go to www.animalallianceofgeorgia.org or call 678-542-9572.
---
Mt. Carmel Women's Book Club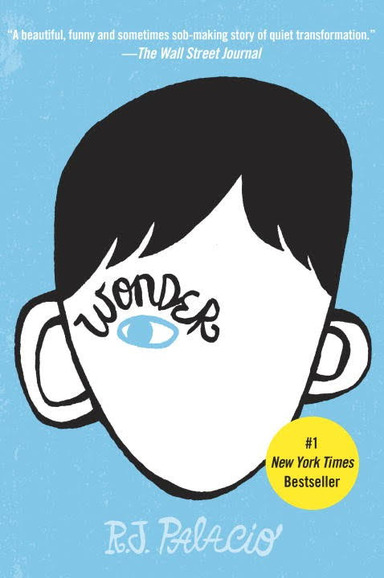 The Book Club will meet next on Friday, October 7th at 7:00 p.m. in the Hope House.
This month's book selection is Wonder, by R.J. Palacio.
---
BBQ and Sweet Shop: Oct. 7 & 8
The Fall BBQ / Sweet Shop is right around the corner and LOTS of help is needed!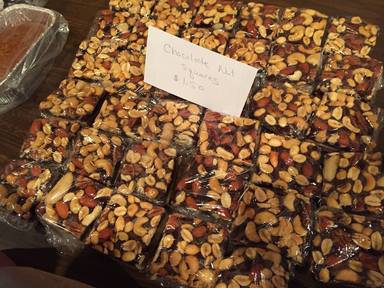 Please check the boxes on the back of the Connect Card in the Sunday bulletin if you can help, or contact the church office.
And don't forget to invite your friends and family! They'll get a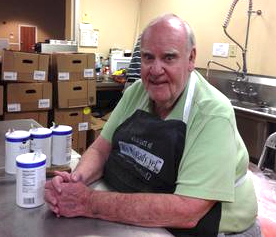 great meal and support some important missions at the same time.
Flyers are available in the church office, fellowship hall and sanctuary.
---
Women's Fall Retreat: October 21 - 23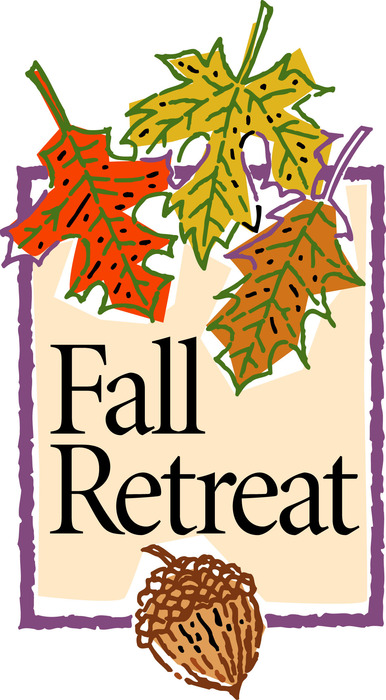 Mark your calendar for our annual fall women's retreat! As always, it will be a weekend of programming, rest, food, fun and fellowship!
DATES: Friday, Oct.21 - Sunday, Oct. 23
COST: $40.00 per person (make checks payable to Mt. Carmel UMW; please give payment to Margaret Crawford or drop by church office.)
PLACE: Lane Shutt's Cabin at Lake Harding, Alabama
TIMES: Dinner Friday night (appx. 7:00 pm) through morning session on Sunday (approx. 11:00 am)
RSVP to the
church office
by Friday, October 14th to reserve a spot!
---
Youth News
The Youth Group meets weekly on Sunday evening, beginning with dinner together at 5:15, followed by games, programs, worship and fun, ending at 7:30.
For the complete calendar of Youth events, click
HERE
to view the Youth Newsletter. Or you may contact Youth Director, Emily Thompson at
emily.mtcarmel@gmail.com.
---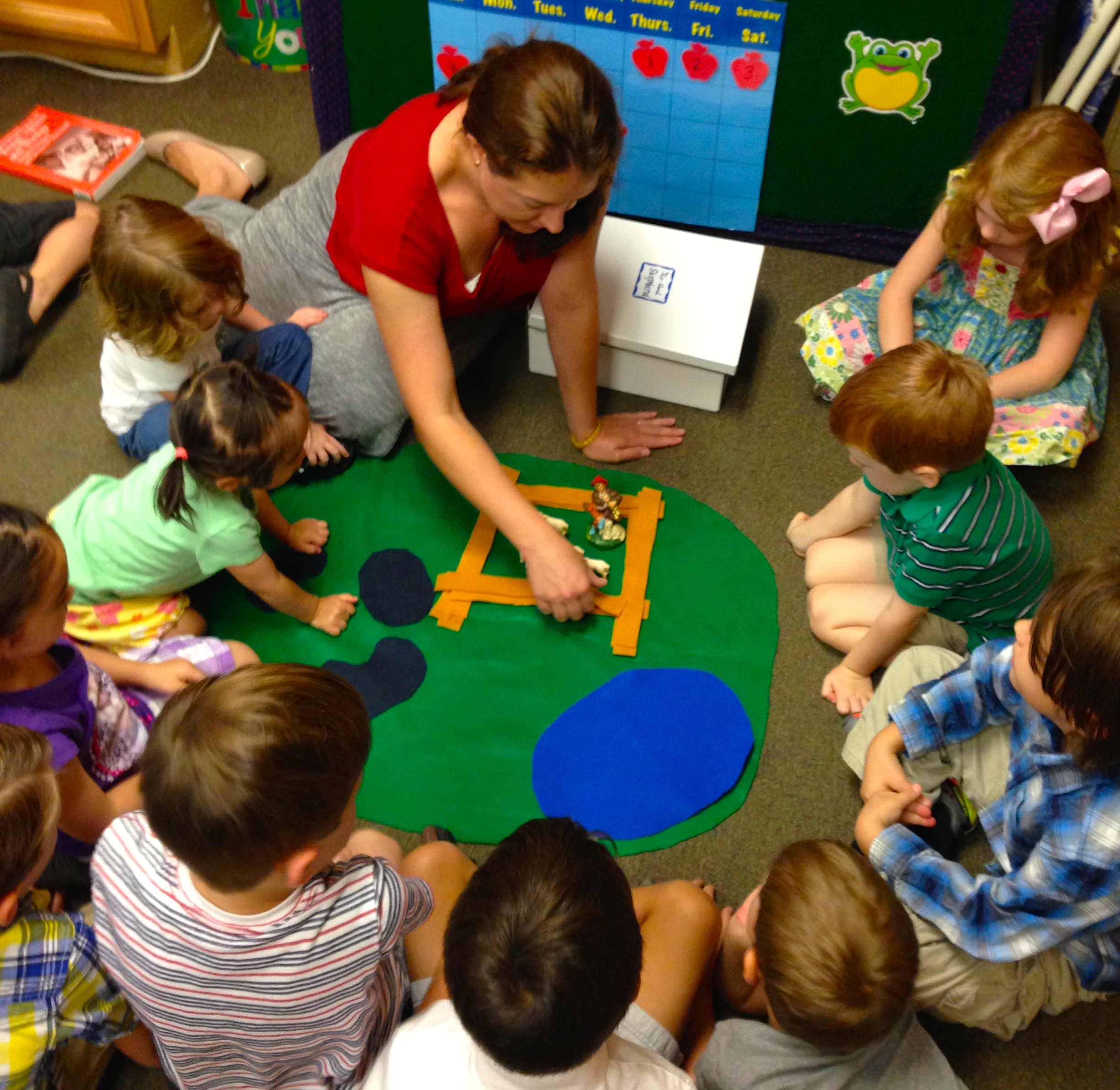 Kid's Corner
Sunday School
We are having a great time in Kids Sunday School!
Our PreK to 2nd grade class is enjoying our new Worship & Wonder SS program with their teachers Alison, Jason, Greta, and Michelle.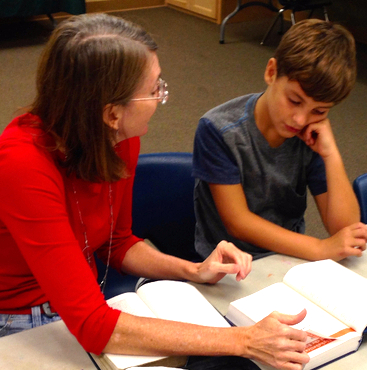 The 3rd to 5th graders are getting to know their Bibles...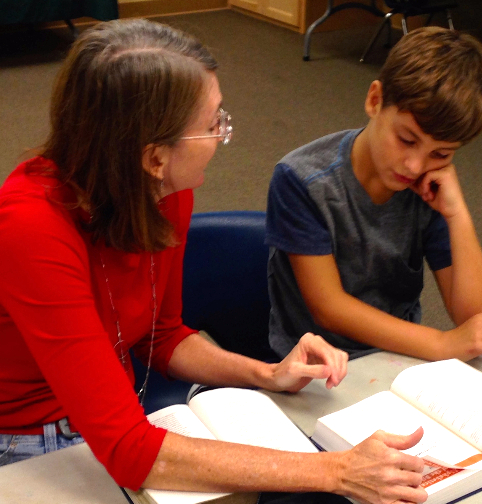 Come and join us for a wonderful lesson this coming Sunday after the Children's Sermon at the 9:30 Worship Service. We hope you can join us!
---
Coffeehouse Volunteer Needed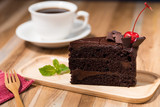 Many of you have attended and enjoyed the Catacombs Coffeehouse in the past. If you'd like to see this event continue, then please consider being a part of the Coffeehouse Team!
One of our planners has had to step down, so a new person is needed to help organize dates, music, and food for each event. If you would like to help, please contact
Jacque Tapley
.
---
Other Events You Might Want to Attend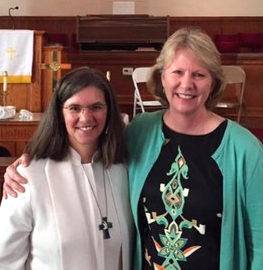 Installation of Bishop Sue Haupert-Johnson
The Service of Installation of Bishop Sue Haupert-Johnson as episcopal leader of the North Georgia Conference will be held Sunday, September 18, at 4 p.m. at Peachtree Road UMC in Atlanta.
The special service is a time for our Annual Conference to gather for worship and to welcome Bishop Haupert-Johnson and her family and to give thanks for her assignment to the North Georgia Conference. The service will be followed by a reception.
Childcare will be provided for children ages 6 weeks to 8 years old during the Service of Installation. To make childcare reservations, email eveningchildcare@prumc.org. Deadline for reservations is Wednesday, September 14, at 5 p.m. Childcare will open at 3:45 pm.
Bishop Haupert-Johnson ("Bishop Sue") was elected bishop by the 2016 Southeastern Jurisdictional Conference and was assigned to the North Georgia Conference by the SEJ Committee on Episcopacy. She begins her four-year term in North Georgia on September 1.
(See more about Bishop Haupert-Johnson
HERE
.)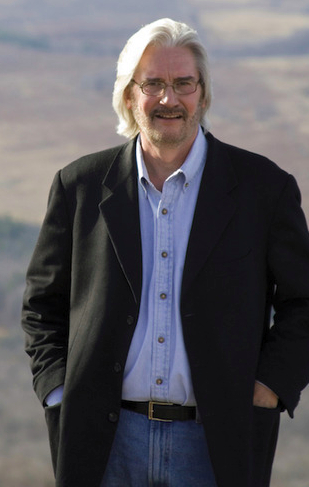 Leonard Sweet at Cumming UMC
Leonard Sweet is a scholar of USAmerican culture; a semiotician who "sees things the rest of us do not see, and dreams possibilities that are beyond most of our imagining;" and a preacher and best-selling author who communicates the gospel with a signature bridging of the worlds of faith, academe, and popular culture.
He will be at Cumming UMC for a 3-Day Event, Friday - Sunday, September 16th - 18th.
See details of this event
HERE
.
If you would like to attend or want more information, please see Pastor Cyndi.
---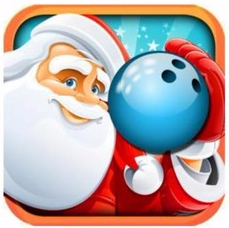 Strikes, Spares & Santa for a Cause!
Norcross Cooperative Ministry invites you to join them, along with Team Elf, for an afternoon of bowling on Sunday, October 2 from 12:30 - 5:30 at Slingshot Entertainment, Norcross.
All proceeds from this event will benefit the Christmas program at NCM. Every child deserves to share the JOY of Christmas!
Last year NCM helped 880 families with over 2700 children at Christmas - each receiving toys & gifts, hoodies and gloves, and a gift card for a holiday meal.
You can help this happen again this Christmas!
For more information, go to:
---
Prayers and Concerns
Please join with others in our church family in praying our concerns and thanksgivings this week:
Prayers and Concerns
William Bolton: seeking new job
Michelle Hammond: religion to draw world closer to God, not to be used to reinforce conflict
David Williams: broken ankle
Chery Martin's sister-in-law: testing for lung problem
Chris Bolton: all those who have lost jobs
Dick Fouts' sister, Joy: in hospital
Dawn Seigler's friend Mike: cancer
JoAnn Weathers: for rain
Christine Werdebaugh: for Christians persecuted in Syria and around the world
Families of those lost on 9/11, and also for survivors
Families in the Family Promise program
Jeanne Manget's roommate: for succesful fundraiser for "Alexander's Disease" which her 6 yr. old son has
Sherry Blackwood's son-in-law: starts theological school this week.
Cyndi McDonald & family: memorial service last Saturday for her cousin Lisa who died recently
For Mt. Carmel & for upcoming Church Conference on Sunday
Thanksgivings
Steve Pearson's friend received kidney transplant after waiting 11 years! Prayers for and thanks to the donor's family
---
Ways to Make a Donation Electronically
Thank you for your support of Mt. Carmel!
There are many ways to give: You may use a Debit Card, Credit Card, or PayPal, o
r you may make
an automatic electronic funds transfer on a
one-time or recurring basis.
Click
HERE
to give electronically.
Every week:
Prayers
Worship this week
Birthdays and Anniversaries
Save the Date
Counseling Center
Norcross Cooperative
---
Sunday's Lessons
Genesis 15:1-6
---
Birthdays this week:
Lynn Parrish
Mark Moore
Isaac Campbell
Buddy Atkins
Matthew Whaley
Lisa Klaren
Laraine Downey
Kathy Huggins
Louise Harmon
William Bolton
Anniversaries this week:
---
Save the Date
MEN'S MINISTRY MTG.
LEONARD SWEET AT CUMMING UMC
SUNDAY WORSHIP
SEPTEMBER 18
9:30 & 11:00 AM
SANCTUARY
INSTALLATION OF NEW BISHOP
YOUTH COLLECT FOOD FOR NCM:
SEPTEMBER 18
CHURCH PICNIC AT BERKELEY LAKE
4:00 - 6:30 PM
UMW MEETING - SAFE SANCTUARY TRAINING
SEPTEMBER 26 - 7:00 PM
FELLOWSHIP HALL
TRUSTEES MEETING
OCTOBER 2 - 12:15 PM
HOPE HOUSE
BLESSING OF THE ANIMALS
OCTOBER 2 - 1:00 - 4:00 PM
FRONT LAWN
YOUTH TO CORN MAZE
OCTOBER 2 - 5:15 PM
STICKY FAITH STUDY BEGINS
OCTOBER 2 - 5:15 PM
ROOM 112/114
ALL BBQ & SWEET SHOP
OCTOBER 7 & 8
WOMEN'S BOOK CLUB
OCTOBER 7 - 7:00 PM
HOPE HOUSE
UMW SUNDAY
OCTOBER 16 - 10:30 AM
SANCTUARY
FELLOWSHIP LUNCH
OCTOBER 16 - 11:30 AM
FELLOWSHIP HALL
UMW FALL RETREAT
OCTOBER 21 - 23
LAKE HARDING, AL
FALL FESTIVAL / TRUNK OR TREAT
OCTOBER 26 - 4:30 - 7:00 PM
FELLOWSHIP HALL / PARKING LOT
YOUTH HALLOWEEN PARTY
OCTOBER 30 - 5:15 PM
PROELS HOME
---
Norcross
Cooperative
Ministry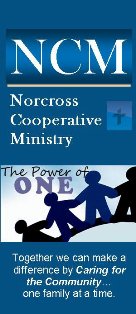 As one of the founding churches of NCM, we encourage your support assisting those in need in our area.
Donations of non-perishable food may be left in the NCM tub in the church foyer, and checks made to the church and marked for NCM may be dropped into the offering plate or by the church office.
---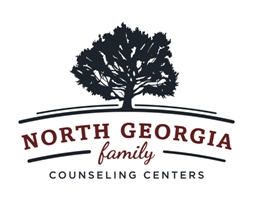 Family Wellness
through Counseling,
---
Share your story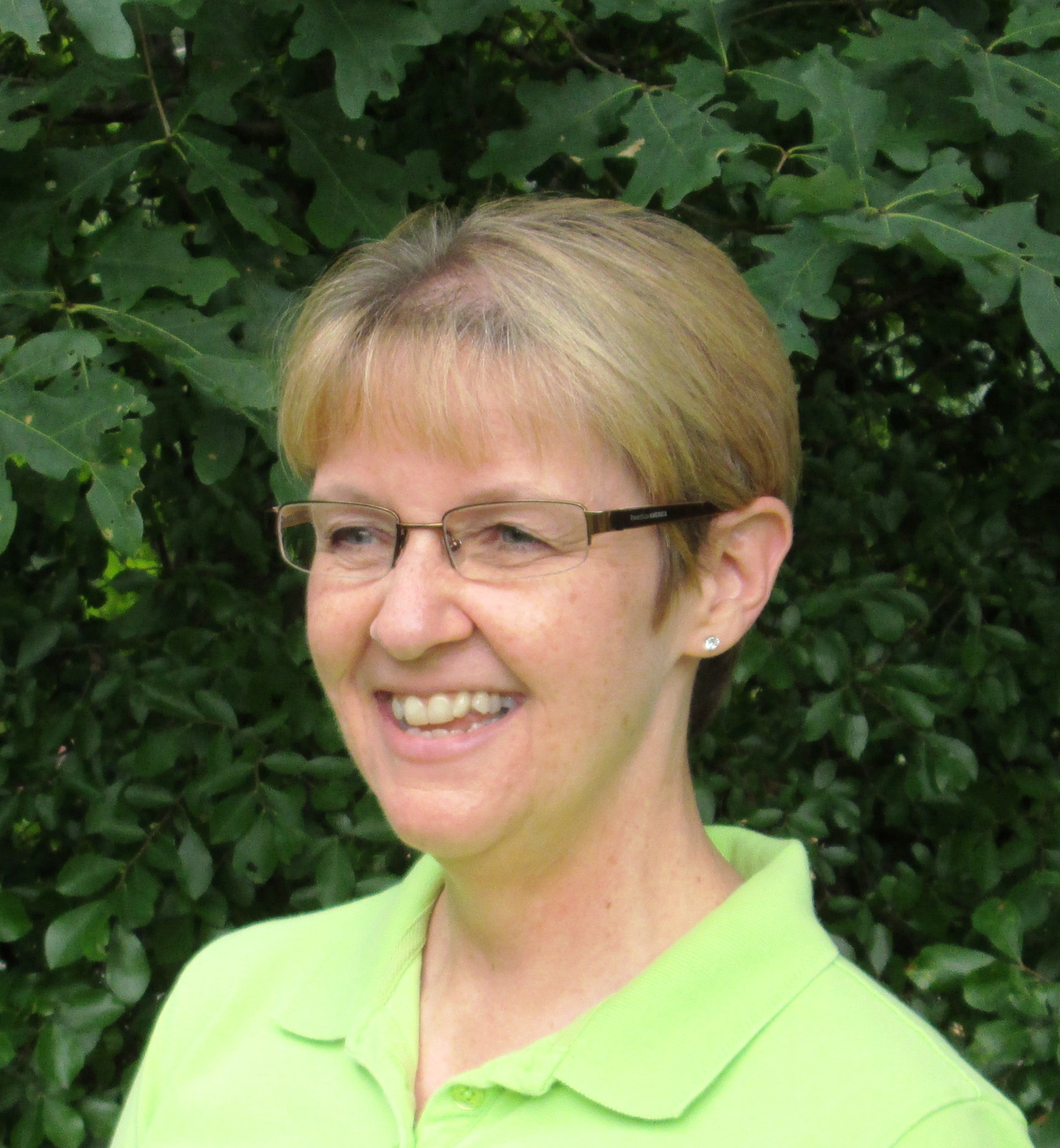 Do you have an article to include in next week's bulletin or newsletter?
Email these to
Suzanne Foster
or call the church office.