In the Newsletter this Week:
From the Pastor

Picnic at Berkeley Lake: THIS Sunday - September 20

Fall BBQ and Sweet Shop: October 2 and 3
Church Conference: October 4 at 12:15 p.m.
Blessing of the Animals: October 4 at 5:00 p.m.

Children's Ministr

y

NCM: Cereal Sunday - September 27

Flamingo Alert

UMW Night Circle: September 28

Women's Book Club: October 9th at Chris Bolton's Home

Silent Auction: November 22

Baptism

Preschool Reunion

Outreach Opportunities

Prayers / Thanksgivings

Ways to Make a Donation
---
Connect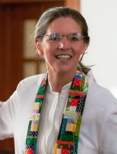 On October 4, at church conference, you will be asked to consider a new vision statement for Mount Carmel. As a church, our primary goal is to help people with their relationship with God. This comes first.
But how do we do this? For most of us, we entered a relationship with God because someone cared enough to share their lives with us. They shared how God is real to them. They taught us to pray and to look for guidance from God in scriptures.
Most of the time, God works through relationships. Your calls, visits, prayers and casseroles are part of how God brings healing when someone in our church family is ill. Your encouragement is part of how God brings strength when someone in our church family is struggling.
At Mount Carmel, we fulfill Jesus' mission of making disciples through:
Life changing relationships
with God
with one another
with neighbors
In other words, sitting next to one another on pews is nice. Even better is sitting around a table over a meal and getting to know one another.
Have you ever noticed that people will share in small groups what they will not share in the congregation? There will be 60 people in worship and only 5 prayer requests. Later that day, ten people will gather for a study, and there are at least 5 prayer requests. In a small group, we can be ourselves, and share what's on the heart.
Recently Tom Cooper reminded me that the word "connect" is part of Methodist tradition and history. John Wesley called his movement a "connexion". He never intended to start a church, but found that in small groups, connected to one another, people came alive in their faith.
God working through people. That means we must be intentional about connecting with one another. Connect. Grow. Serve.
I'll see you this Sunday,
Pastor Cyndi
---
Church Picnic at Berkeley Lake! THIS Sunday - Sept. 20!

Everyone is invited to a church picnic, cookout and sing-along at Lake Berkeley Chapel this Sunday afternoon, September 20. T
here will be
lots of fun, fellowship and good food!
Schedule:
3:30 PM - A BOUNCY HOUSE will be set up for the children!
4:30 PM - The picnic area will be ready.
5:00 PM - Dinner is served!
6:00 PM - A vespers service with music by the Georgia Gospelites will be held outside in the picnic area.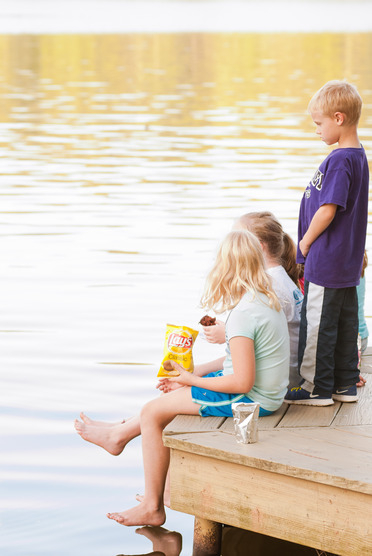 Hamburgers, hotdogs and drinks will be furnished. Everyone is asked to please bring a side dish or dessert to share. (And please remember to bring a utensil to serve it with.)
Mark your calendars so you don't miss the fun!
Location: 4043 S. Berkeley Lake Rd., Berkeley Lake, GA
Directions:
• From Mt. Carmel, turn RIGHT out of the parking lot.
• Take the first LEFT onto Lou Ivy Road.
• Lou Ivy Road dead-ends into Bush Road – turn RIGHT.
• Bush Road dead-ends into S. Berkeley Lake Road – turn RIGHT.
• The Chapel will be immediately on your LEFT.
---
Fall BBQ and Sweet Shop: October 2 & 3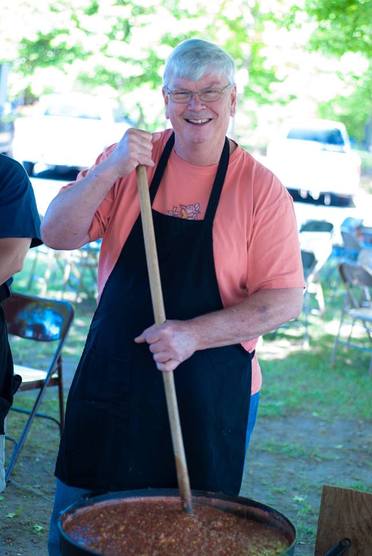 BBQ and SWEET SHOP TIME is coming soon when the Men's Ministry team will host the Fall BBQ, while the United Methodist Women provide baked goods at the Sweet Shop.
Lots of hands are needed to make these fundraisers successful, so please help where you can!
To sign up, please mark the box on the back of the Connect Card in your bulletin, or contact the church office.
---
Church Conference on October 4
Mark your calendars for our Annual Church Conference which will be held on Sunday, October 4th immediately following the 11:00 worship service.
We will meet in the sanctuary to hear a review of the past year at Mt. Carmel, and plans for the upcoming one.
---
Blessing of the Animals: October 4

Join us with your pet on the front lawn on Sunday, October 4th at 5:00 p.m. to bless these important members of our families!
All pets are welcome - with leashes and cages please.
---
Children's Ministry
Sunday School
We will be learning about an amazing thing God does in this story from Genesis 18:1-15 and 21:1-5. God has promised Abraham a son, yet many years have gone by and Abraham and Sarah are old. But God comes to them with the incredible news that Sarah will have a child.
We will focus on the message that all of God's promises are fulfilled even in the midst of uncertainty.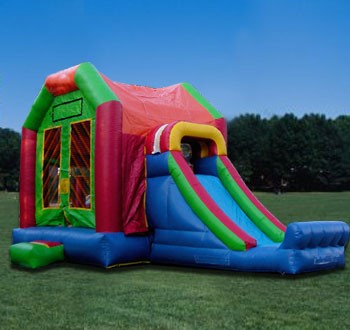 Coming Soon
Church-wide Family Picnic at Berkeley Lake
Sunday - September 20
Children's activities will begin at 3:30 with the SlamDunk Moonwalk, games, bubbles, and jump ropes. There may even be a boat ride.
Hot dogs and hamburgers will be served at 5:00
(Bring a side dish or dessert to share.)
A Sing-Along will start at 6:00.
Save the Date
Oct. 28 at 4:30 PM - Fall Festival
Start planning now to participate in the Trunk or Treat contest!
Director of Children's Ministry
---
Norcross Cooperative Ministry: Cereal Sunday - September 27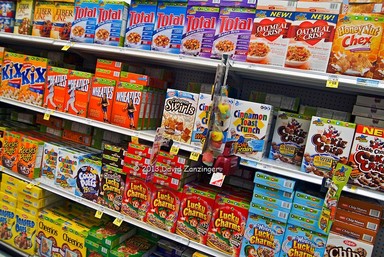 NCM, our local co-op, is always in need of cerea
l for their clients, so Sunday, September 27th has been
designated "Cereal Sunday!"
Please bring boxes of all types of cereal and place them in the baskets on the altar rail that Sunday.

---
Flamingos Headed to Mt. Carmel!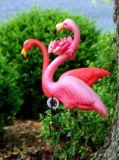 The Mt. Carmel Youth are in the midst of the Flamingo Fundraiser for their Summer Mission Trip! Flocks of Flamingos will begin appearing on the lawns of members and friends of Mt. Carmel the week of October 18.
If you DO NOT want the Flamingos to visit you, please stop by the insurance table located outside the sanctuary door to purchase your insurance in the amount of $15. Insurance policies will be sold on September 13, 20 and 27.
If you would like for the flamingos to come for a visit, please check the box on the back of the Connect Card in the bulletin or you can stop by the Flamingo Table and sign our Nesting Site sheet.
When the flamingos arrive at your house please follow the directions that are in the bag on a flamingo. Please do not bring the flamingos back to the church - they will be removed within 24 hours.
The flamingos visit your home in acts of kindness and love from the youth. Thanks for your support!!
---
UMW Night Circle Celebrates School Days
School days, school days! Dear, old golden rule days . . .
All women of the church are invited to join the UMW on September 28 at 6:30 at Barbara Cooper's home as we remember our school days together.
Bring a photo of yourself as a child or teenager, and we'll have a fun guessing game. Bring a memory to share, too, of a favorite teacher, a poignant or amusing moment, or a spiritual turning point from your school days.
Let's enjoy getting to know each other better!
---
Mt. Carmel Women's Book Club

All women are invited to join the Mt. Carmel Women's Book Club that meets monthly.
This month's book is
All the Light We Cannot See
, by Anthony Doerr.
The next Book Club meeting will be on Friday, October 9th at 7:00 at the home of Chris Bolton. Light refreshments will be served.
---
The Transformer's Sunday School Class is At it Again ... Silent Auction Nov. 22

Our silent auction fund raiser was so successful last year (thanks to all of you), we have decided to do it again. We have decided to have another silent auction this year, on November 22nd, the same day as the Men's Ministry Church-wide Thanksgiving dinner. This year, we have decided to raise money for World Vision and Family Promise of Gwinnett (a world outreach and a local charity.) The funds will be divided 50/50 for each of these worthwhile causes.
World Vision is a Christian humanitarian organization dedicated to working with children, families, and their communities worldwide to reach their full potential by tackling the causes of poverty and injustice. World Vision is in nearly 100 countries and works collaboratively to find lasting ways to improve the lives of those in need. 85% of dollars raised go to programs including bringing clean water and sanitation, education, health clinics, stable food sources, livelihoods, and quick response to disasters. To see the impact that donors to World Vision are making around the world, go to
http://www.worldvision.org/our-impact
.
Most of us are already familiar with what Family Promise of Gwinnett is all about, through our hosting of homeless families in the past several years. Their mission statement is … "to mobilize communities of congregations that partner with social service agencies to end homelessness – one family at a time." Their mission is achieved by focusing all their resources on eight families at a time. Currently, the average stay in their network is 70 days and 83% of the families in this program graduate with full-time employment and permanent housing.
In order for us to make this fund raiser successful, we need YOUR HELP. We need donations of goods, services, gift cards, furniture, antiques, etc., or if you are "crafty," hand-made items are very popular and welcome!
If you are thinking about cleaning out some closets or the basement, please hold on to any items you think might sell in our auction. We will have people available to make pickups of larger items closer to the auction time. Then, we will need you to come and "shop" the donated items on Sunday, November 22nd.
THANK YOU for helping us help others!
---
Recent Baptism / New Member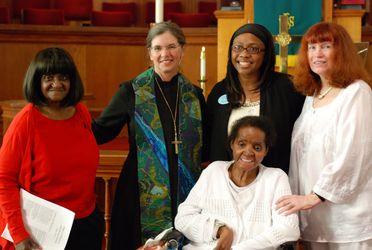 We were so happy to be a part of the baptism of Marie Peek at the 9:30 service on Sunday!
Marie is a resident of Peregrine's Landing home and joins us for worship each month. On Sunday at the 9:30 service she was baptized and joined the church.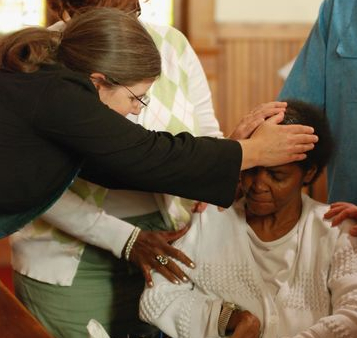 Please welcome her when you see her next!
---
Preschool Fall Reunion!

The Mt. Carmel Preschool Fall Reunion was a success this past Sunday with representatives from the classes of 2014 - 2017!
There were plenty of
playground hijinks and lemonade. We look forward to another reunion in the spring!
Michelle Hammond
---
Outreach Opportunities
Cheeseburger Bobby's helps Murphy-Harpst Children's Home
Murphy-Harpst Children's Home is a ministry of the United Methodist Church that provides a safe haven for some of Georgia's most severely abused children.
During the month of September, you can help them by eating at Cheeseburger Bobby's! A portion of the sale of every dessert will go to the children's home, as well as contents of a direct donation box that will also be available in stores.
Please consider helping these children in this way, or you may make a direct donation through Mt. Carmel at any time.
Just mark your check, "Murphy-Harpst" and drop it into the offering plate. Thank you!
Simpsonwood UMC Needs Volunteers for Mission Trip: Oct. 27 - Nov. 4
Simpsonwood UMC plans a mission trip to El Salvador from October 27 - November 4 and they need 6-8 more volunteers. Here are the basics of the trip:
Mission activities we intend to accomplish:
• Children's Bible School, last trip we were able to have about 50 children on 5 afternoons
• Visit homes of families in the village were we are beginning to build a church this fall. We visited 40 families in the village of La Gloria on the last trip.
• Construction projects in either La Gloria or at the mission residence.
• Distribute reading glasses to villagers in La Gloria.
• New for this trip, we plan to help with the church and children's program at a plant church that is being lead by Jose Arouche (the foreman we have been work with for 2 years).
As you can see is we have an ambitious plan. To complete the plan we'll need 12 people. Right now we have 6 commitments. We could easily use 4 -8 more volunteers.
• Do not need any specific skills just a big heart and a willingness to spread Jesus's Love.
• At least 16 years old, if under 18 an accompanying responsible adult.
The trip cost is just under $1200, $530 ground fee and airline ticket.
Please contact myself or Amanda Lane (
alane@simpsonwoodumc.org
)
for more information. Thank you for considering being part of this mission trip.
---
Prayers and Concerns
Please join with others in our church family in praying our concerns and thanksgivings this week:
Prayers
Andy Loftis: surgery on September 28

Weathers' friend James: cancer treatment

Prayers for Ruby Easley & her family - death of her sister
Easley's friend Brian: recovering well from surgery
Lucile Jones
Dorothy Edwards
Trentini's friend: West Nile Virus
Penny Millar: family / friends of local woman murdered - she was a friend of a friend of Penny's
Steve Pearson's coworker: bad divorce process
Jason & Michelle Jarret & family: Jason fell on construction site, crushing his ankle. Prayers for recovery and dealing with work / insurance issues
Friend of Bagwell family, Watson: hospitalized with heart issues
Marlene Porter: broken wrist
Thanksgivings
Baptism of Marie Peek at 9:30 service
Phil Griffin: new job
Peregrine's Landing resident has new grandbaby

Full choir loft

Beautiful banners in sanctuary
Cool, crisp weather
---
Ways to Make a Donation Electronically
Thank you for your support of Mt. Carmel!
There are many ways to give: You may use a Debit Card, Credit Card, or PayPal, o
r you may make
an automatic electronic funds transfer on a
one-time or recurring basis.
Click
HERE
to give electronically.
Every week:
Prayers
Worship this week
Birthdays and Anniversaries
Save the Date
Counseling Center
Norcross Cooperative
---
Sunday's Lesson
This week in worship the lesson will be:
Genesis 18:1-15, 21:1-7
---
Birthdays this week:
Buddy Atkins
Matthew Whaley
Lisa Klaren
Laraine Downey
Kathy Huggins
Louise Harmon
William Bolton
Alex Campbell
Mark Bond
Amanda Garner
John Medlock
Anniversaries this week:
Tom & Linnea (Ignatius) Porter
---
Save the Date
ADULT CHOIR PRACTICE
SEPT. 16 - 7:00 PM
CHOIR ROOM
9:30 MUSICIANS PRACTICE
SEPT. 16 - 8:30 PM
SANCTUARY
CHURCH CONFERENCE REPORTS DUE
CHURCH PICNIC AT BERKELEY LAKE CHAPEL
SEPTEMBER 20 -
3:30 PM - BOUNCY HOUSE
4:30 PM - PICNIC AREA READY
5:00 PM - DINNER
6:00 PM - SING ALONG
UMW RETREAT PLANNING MTG.
YOUTH HALLOWEEN PARTY
OCTOBER 25
FALL FESTIVAL / HOT DOGS / TRUNK OR TREAT
OCTOBER 28
BEGINS AT 4:30 PM
ALL SAINTS SUNDAY /
DAYLIGHT SAVING TIME ENDS
NOVEMBER 1
CATACOMBS COFFEEHOUSE
NOVEMBER 6 - 7:00 PM
LOWER FELLOWSHIP HALL
SILENT AUCTION FUNDRAISER
NOVEMBER 22
FELLOWSHIP
CHURCH THANKSGIVING DINNER
THANKSGIVING HOLIDAYS / CHURCH OFFICE CLOSED
---
Guest Password
If you need to access the internet in one of the church buildings, you will need to sign in using a Guest Password.
The current password is: barbecue
---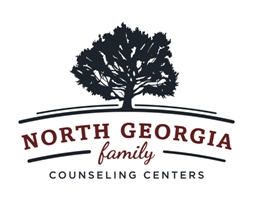 Family Wellness
through Counseling, Education and Research
Mt. Carmel proudly supports the North Georgia Family Counseling Center.

678-242-9355
ngfccumc@gmail.com
www.ngfccumc.org
---

As one of the founding churches of NCM, we encourage your support assisting those in need in our area.
Help with the most urgent needs.
---
Share your story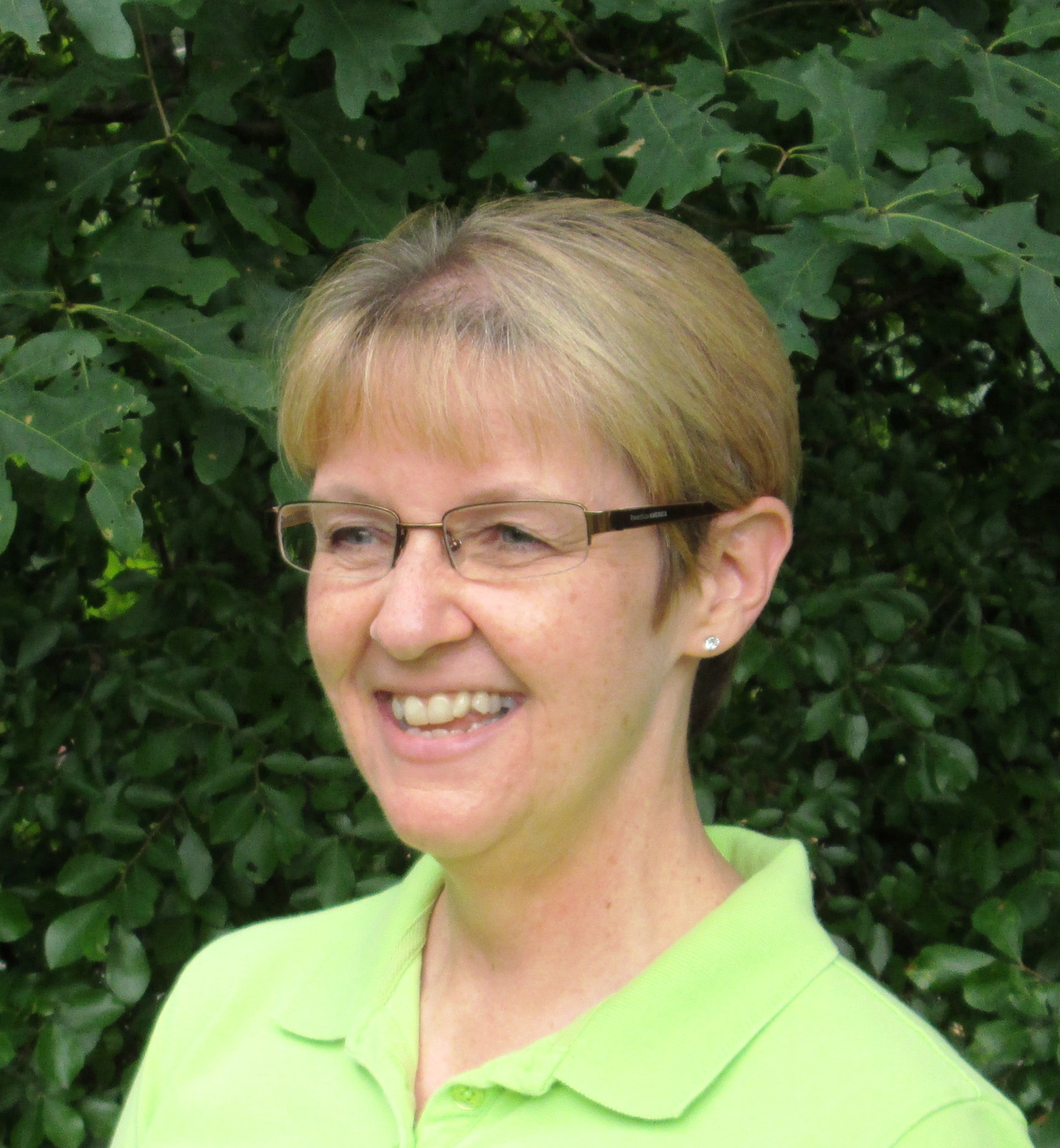 Do you have an article to include in next week's bulletin or newsletter?
Email these to
Suzanne Foster
or call the church office.