In the Newsletter this Week:
From Pastor Cyndi

Holy Week Schedule

Another New Baby!
Monday Night Study Invitation

Lenten Dinners - Wednesday Nights at 6:00

The Children's Corner

Children Invited to Draw Bulletin Covers

Disability Study Cancelled

Youth Dinner Theater: March 11 & 12

NCM News:Empty Bowls Fundraiser

Prayers / Thanksgivings

Ways to Make a Donation
---
Saturday is Sold Out (but Friday still open)

We shouldn't be surprised, though. The youth do an amazing job every year on this, and you have always supported this mission trip fundraiser.
There are a few tickets for Friday. If you still aren't sure about attending, then come to dinner tonight. At 6:45, the youth will give a preview of their performance.
After supper, children are invited for a story from Leslie (the Big Haired Lady is out of town) and serve by making blankets for babies in ICU units. Those who are children at heart are invited to gather with Shelia Trentini and others making hats for the homeless (no knitting or crochet experience required) downstairs in the youth room.
To make room for youth practicing in the Fellowship Hall, the table talk conversations will move to the History Room.
Tonight's animate video will feature Sarah Miles discussing the relationship between food and salvation.
Thank you for shuffling around rooms to make space for the youth. Thank you for buying tickets, sharing your "talents" in the gong show, buying flamingo insurance, serving as confirmation mentors, and all the many ways you support the youth.
Thank you for the unique and wonderful ways you share God's love.
I'll see you tonight at dinner--thank you United Methodist Women for preparing this!--and on Sunday,
Pastor Cyndi
---

Palm Sunday: March 20
Stations of the Cross:
March 24 & 25: 11 AM - 7 PM
Maundy Thursday Worship: March 24 - 7:00 PM
Good Friday Worship: March 25 - 12:00 PM
Easter Egg Hunt: March 26 - 10:00 AM
Easter Services: March 27
---
Another New Baby!

Welcome baby Madeline (Madi) Rose Riviere!
Daughter of Josh & Katie, sister of Emory,
and Granddaughter of Steve & Donna.
---
Theology in My Cousin Vinny???
You are invited to join in Monday night study group to watch My Cousin Vinny and discuss the theology in the movie. Meet on Monday March 14 at 6:30 in the Hope House.
The next Monday night study begins April 4, when we discuss some of the less frequently referenced descriptions of God in the Bible as we read Lauren Winner's book, Wearing God: Clothing, Laughter, Fire, and Other Overlooked Ways of Meeting God.
Everyone is invited to join the discussion, led by Steve Pearson, Mondays at 7 pm in the Hope House.
---
The Children's Corner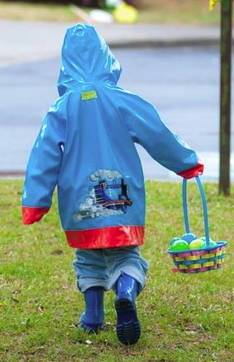 Calling All Volunteers!
We need Youth and Adult helpers for the Egg Hunt on Saturday, March 26th!
Helpers at the Game Station inside the Fellowship Hall

Set up of the Egg Hunt area outside

Hiding the eggs

Keeping children out of the street during the Hunt
If you can help, please check the box on the back of the Connect Cards in Sunday's bulletin, or see Leslie Raymer.
CANDY is also needed for the Egg Hunt! Please drop donations into the tubs in the Foyer and at the back of the Sanctuary BY MARCH 23. Thank you!
The children will also be busy on Palm Sunday and Easter!
On Palm Sunday they will parade in with palms as always. And on Easter Sunday, we will process into worship singing with our own Easter Banner, which we will create in Sunday School during March.
Throughout the Lenten season, we will have Wednesday night meals and children's activities. (thru March 16)
The children are invited to join us downstairs from 6:45 to 7:30 each week for a story and service project while the adults are engaged in fellowship upstairs. Nursery care is provided each week.
Keep an eye out on Wednesdays for the Big Haired Lady…who will be bringing us Big Stories about Big Love each week!!
We are working throughout the Lenten Season to create knotted blankets for use in the Neonatal Intensive Care units at Egleston and Scottish Rite Children's Hospitals and make cards for the babies parents. The completed blankets will be blessed at the end of the Lenten season and then delivered to Children's Healthcare of Atlanta.
See you on Wednesday and Sunday,
Director of Children's Ministry
---
Children Invited to Draw Bulletin Covers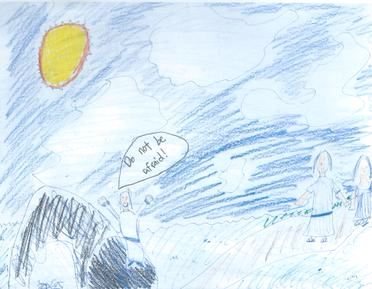 Last Easter was so much fun with the covers of the bulletins being drawn by our children. Let's do it again!
If your child would like to draw a cover to be used on the Easter Sunday bulletins, please have them draw an Easter scene on WHITE PAPER, then drop it off by the church office.
Please keep in mind that the drawings will be copied, so make sure the lines and colors are bold and sharp. Thank you!
DEADLINE for drawings is Palm Sunday, March 20.
---
Disability Study Cancelled
Please note that the Disability study that was scheduled for Tuesday evenings has been cancelled. Watch for rescheduling at a later date.
---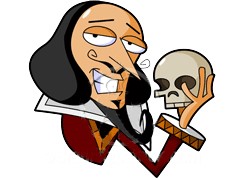 Youth Dinner Theater:
"Shakespeare Goes to Gravel Gulch"
March 11 & 12

Do you have your tickets yet?
If not, reserve them TODAY!
Tickets are $20.00 for adults, $15.00 for students, and $10.00 for children 5 – 10. (Childcare is provided for children five and under with dinner: $3.00)
To reserve tickets, please contact
office@mtcarmel-umc.org
or (770) 449-4498. Seating is limited, so please order your tickets today!
SHAKESPEARE GOES TO GRAVEL GULCH is produced by special permission with Pioneer Drama Service.
---
Time to Order Easter Lilies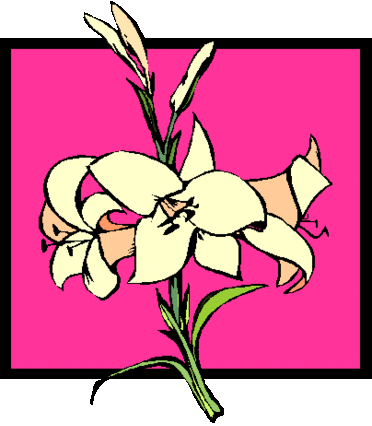 The Mt. Carmel United Methodist Women are once again placing Easter lilies in the sanctuary on Easter Sunday.
If you would like to purchase one or more Easter lilies to be placed in the sanctuary, please complete the form in Sunday bulletins and drop it into the offering plate, or contact the church office.
The cost is $7.00 per lily. Contact Carol Jamieson at (770) 649-5811 with any questions.
Checks should be made payable to Mt. Carmel UMW and the deadline for purchases is Sunday, March 20, 2016
---
UMW Night Circle meeting:
What I Wore: The Clothes of Our Lives
On March 28th, the United Methodist Women's Night Circle will revisit memories of special clothes. Come share the story of a favorite (or unfavorite) outfit, article of clothing, or accessory from your past or present.
Maybe your memory will be about an Easter hat or maybe a prom dress or your first pair of heels or a sewing project gone awry.
Bring a photo, the item itself, or just a story!
Monday, March 28 at 6:30 at the home of Barbara Cooper.
---
Empty Bowls for NCM: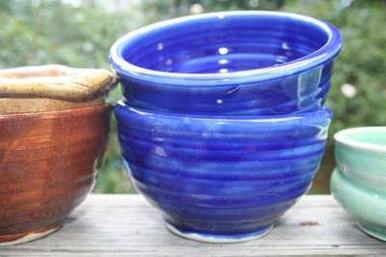 Saturday, March 12
11 AM - 3 PM
Peachtree Corners Presbyterian Church
A simple meal of homemade soup and bread in exchange for a $15 cash donation. All proceeds benefit NCM.
In addition, you may choose a beautiful handmade bowl! (Donated by potters and others.)
---
Prayers and Concerns
Please join with others in our church family in praying our concerns and thanksgivings this week:
Prayers
Bobby Walden: shingles
Gene Anglin: home from hospital / recovering
Lisa Long: surgery on March 7
Diane Bond: premature great-niece still in hospital
John Charles Roe's mother: broken hip & other injuries
Joyce Ivy and family: death of her sister
Jensen/Roe's friend Glen: to get into a colon cancer trial
Jule Ragon Downs' father-in-law: lung problems
Katrina Stone's mother-in-law: 91 - wants to stay in her home - to have financial means to do so
Christians in places where mistrusted, discriminated against, or physically harmed
The Presidential election
Klaren's friend Harold: cancer recurrence
Successful Youth Dinner Theater to support Mission Trip
Jacque Tapley's parents: to find good assisted living facility
Mandy & Matt Haecker: for all to go well with their house sale / purchase
Thanksgivings
New baby: Jackson Thomas Carroll - son of Erin & Thomas Carroll & grandson of Tim & Suzanne Foster
New baby: Madeline (Madi) Rose Riviere - son of Josh & Katie Riviere & grandson of Steve & Donna Riviere
Wayne & Julia Parker: daughter in Holy Land - worshiped in Bethlehem on Sunday
---
Ways to Make a Donation Electronically
Thank you for your support of Mt. Carmel!
There are many ways to give: You may use a Debit Card, Credit Card, or PayPal, o
r you may make
an automatic electronic funds transfer on a
one-time or recurring basis.
Click
HERE
to give electronically.