In the Newsletter this Week:
From Pastor Cyndi
The Lunch Bunch: May 15
Confirmation Sunday: May 22
Covered Dish Lunch: May 22 - 11:30 AM

Kid's Corner: VBS June 6 - 10

Safe Sanctuary Training

Calling All Graduates!
Memorial Day Flowers & Flags: May 29
School Supplies for NCM

Annual Conference Offering

Men's Group to Dave & Busters: May 26

Women's Book Club: June 3

Condolences

Prayers / Thanksgivings

Ways to Make a Donation
---
Seeing Red
My childhood church did not celebrate seasons lik
e Lent and Advent. We did not bother to change the altar table and pulpit clothes to white for the Easter season. Yet even there, the church changed colors once a year. Every Pentecost we wore red, and inadvertently changed the sanctuary colors to red.
Why red? After t
he risen Jesus ascended to heaven, his followers gathered for times of prayer. Now there were more than 12 disciples, as they prayed with Jesus' brothers, the women who followed Jesus, and his mother Mary.
On the tenth day, the festival of Pentecost, their prayers were interrupted in amazing way. There whole house was filled with noise, like the sound of a violent wind rushing from room to room. What seemed like flames rested on each person. The Holy Spirit had arrived.
As a child, I marveled at the story Bible pictures of wind and flames. Now I am amazed by what happened afterwards. Disciples like Peter, who previously bumbled with wrong words, now witness and invite their hearers into a life of faith, life abundant, and life eternal in Christ.
I am one of those people who would like to stay in an upper room praying. But when the Holy Spirit arrived, those first disciples were sent out to carry God's message of love.
This Sunday we will wear Pentecost colors: red, orange and yellow. But even more importantly, we will wear these colors by living the Pentecost story with our lives.
Like those first Jesus followers, we will gather to pray and worship together in the sanctuary. And then, we will be sent to the Fellowship Hall to reach out to others. We'll pack relief kits for refugees, lunch kits for school children. We'll write encouraging letters for youth going on the mission trip and make decorations for neighboring children attending Vacation Bible School.
Pentecost flames are present whenever we allow God to send us out of the places of prayer and into the highways and byways where we reach out to others with God's love.
Thank you for the ways that you wear red on Pentecost, and all the year long.
I'll see you this Sunday,
---
The Lunch Bunch
Do you have plans for lunch on Sunday? If not the Mt. Carmel Lunch Bunch would love for you to join them after the 11:00 service.
This week's lunch destination is:
Emerald China
Kroger Shopping Center
3455 Peachtree Industrial Blvd.
Corner of Peachtree Industrial and Pleasant Hill Rd.
The Lunch Bunch meets each Sunday after church, so watch newsletters, bulletins and flyers for locations! See Wynne Buran with any questions.
---
Confirmation Sunday: May 22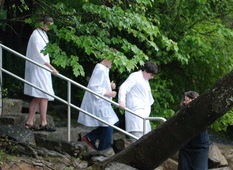 Sunday, May 22 will begin with Baptism at the River at Jones Bridge Park at 9:30 AM, followed by ONE SERVICE at the church at 10:30, led by the 2016 Confirmation Class.
---
Covered Dish Lunch: May 22 - 11:30 AM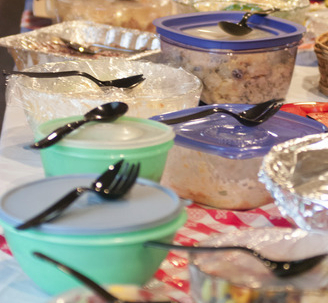 Following the Confirmation Sunday worship service on May 22, we will have a COVERED DISH LUNCH in the Fellowship Hall at 11:30.
Mark your calendars for this special Sunday and bring a dish or two to share for lunch!
---
Children's Corner
VBS is Just Around the Corner!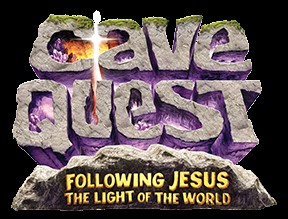 If you have not yet done so, please register as soon as possible for our Cave Quest VBS, which will take place June 6-10th from 9:30 am to 12:30 pm!!
There are currently 65 children registered, and our capacity is 85. We will have a great time exploring how Jesus is the light of the world!!
Click
HERE
to register!
We still need additional youth volunteers to lead our Crews through the day, adults and youth to help with the daily rotations, and adults to help us with check in and check out each day.
Please email if you can help out with set up, during VBS, the entire week or a few times during the week, or in any other way. We are especially in need of a couple of adults to lead our crafts for the week in the Imagination Station.
Summer Sunday School
(May 29th through August 7th)
The last week of our spring Sunday School term is May 22nd, when we will have an end of school year celebration.
This summer, our Sunday school theme will be 'A Summer of Service.' We will be making bird feeders for the kid's parents and the older members of our congregation, and continuing making knotted fleece blankets for Children's Healthcare of Atlanta.
Stay tuned for more information…
---
Safe Sanctuary Training
Calling all VBS Volunteers (and Sunday School Teachers and Nursery Care Volunteers)...to Safe Sanctuary Training!!
We are scheduling two Safe Sanctuary training times in May prior to our 2016 Cave Quest VBS for VBS volunteers and those Sunday School Teachers and Nursery Care Workers who need to renew (if two years have gone by).
The first session will be held this Saturday (May 14) at 11 am in the Double Classroom. The second session is scheduled for 4 pm on Sunday May 22nd (also in the Double Classroom).
As in the past, youth volunteers are required to renew their training every year. Please RSVP to
mtcarmel.vbs@gmail.com
which session you will be attending.
Cheers,
Leslie Raymer
Children's Director
---

On Sunday, May 29th, graduates will be recognized at both the 9:30 and 11:00 worship services.
If you are a graduate or know of one who should be included, (High School, College or Higher Education) please contact the
church office
to add them to the list.
---
Memorial Day Flowers and Flags: May 29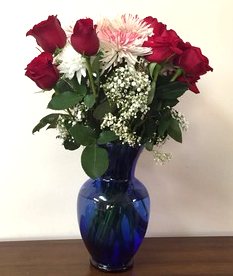 On Sunday, May 29, we will have an altar arrangement in memory of those who served our country and who have died. Their names will be listed in the bulletin, so please turn in names to be included to the
church office.
(Note that veterans who are still living will be honored on Veteran's Day Sunday, November 13th.)
Also in celebration of Memorial Day (Remembrance Day), the children of the church will place American flags on the graves of veterans in our cemetery. These will be removed on Music Sunday, June 26.
If you know of graves that should be marked with a flag, please notify the
church office
also. Thank you!
---
School Supplies Collected for NCM!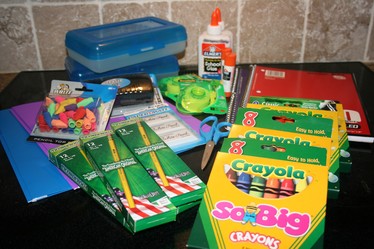 As a part of the Mt. Carmel Ministry Fair on Sunday, May 15th, we will pack school supplies to be given to local children by NCM in the fall. See list below for supplies needed - must be dropped off at Mt. Carmel BY MAY 13TH!
hard cover notebooks (1" - 2" ring binders)
wide-ruled notebook
paper
pens
pocket folders with brads
composition books
glue (stick & bottle)
crayons
markers
Kleenex (boxes)
colored pencils
scissors
(Supplies may be left in the SCHOOL SUPPLY tub in the foyer.)
---
Annual Conference Special Offering: Action Ministries
On any given night, there are hundreds of families with children living in extended stay hotels in north Georgia. There are thousands more who are one paycheck, health crisis or car repair bill away from homelessness. In Georgia, we have the second highest rate of homeless veterans in the U.S., and we are in the top 10 for overall poverty rates in the nation. About 1 million of our kids are considered food-insecure.
With the help of the North Georgia Annual Conference special offering, Action Ministries can Raise the Roof over the heads of families in need, providing them with the foundational pillars of hunger relief, housing and educational opportunities.
You are encouraged to give generously to the Annual Conference offering. Place a check in your church offering plate made out to the church with "AC Offering" in the memo line. Pastor Cyndi will then present one check from Mt. Carmel during the Service of Remembrance at Annual Conference on Wednesday, June 8.
---
Mt. Carmel Men's Group Presents: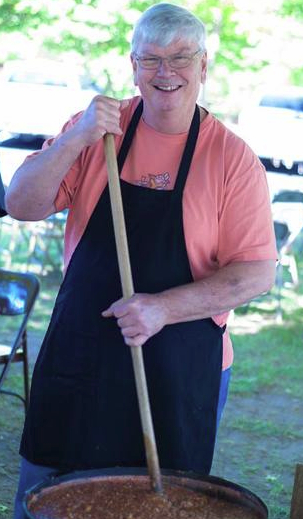 A Post BBQ Celebration Dinner
To celebrate another successful BBQ event, a
ll men of the church are invited to a dinner at:
Dave & Busters Gwinnett
on Thursday, May 26
at 6:30 p.m.
---
Mt. Carmel Women's Book Club

The next meeting of the Women's Book Club will be on Friday, June 3rd at 7:00 p.m. in the Hope House.
Light refreshments will be served as the group discusses this month's book, The Rosie Project by Graeme Simsion.
---
Condolences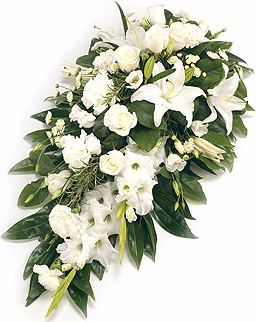 Our sympathy goes to Julia Parker and her family on the death of her husband Wayne on Monday, May 2, 2016.
Julia and Wayne attended the 11:00 worship service.
Please keep the family in your prayers.
---
Prayers and Concerns
Please join with others in our church family in praying our concerns and thanksgivings this week:
Prayers
The Parker family: death of Wayne
Gary Leazer & family: death of his daughter, Christie
Diane Bond & family: death of her nephew
Arzell Thompson: upcoming surgery
Kelly Hinson: breast cancer / doing well so far
Kevin Hinson: heart surgery on May 13
All those grieving loss of mothers
Jensen family friend Tim: pancreatic cancer
Family of Jensen's friend Glenn: died from colon cancer
Katrina Stone: possible work changes that may affect her future with hospital system
Cynthia Currence: double pneumonia
Lane Shutt's sister: cataract surgery
Thanksgivings
Amanda Fabian's parents visiting
Connie Hull: thanks for all prayers & support after her auto accident
Thankful for all mothers
David & Cindy Jones' neighbor visiting
Zachary & Emily (Posey) Lalor: 10th anniversary on May 6th
Linnea Porter starts new job on May 16
---
Ways to Make a Donation Electronically
Thank you for your support of Mt. Carmel!
There are many ways to give: You may use a Debit Card, Credit Card, or PayPal, o
r you may make
an automatic electronic funds transfer on a
one-time or recurring basis.
Click
HERE
to give electronically.