In the Newsletter this Week:
From Rev. Michael on Security
Combined Service / Children's Pageant: Dec.16 - 10:30
Down Home Holiday: December 16
New Addition!
Office Schedule
Mt. Carmel Youth News
Kid's Corner
UMW Christmas Card Delivery
Staff Christmas Gift
Women's Book Club
Carmelites Dahlonega Trip
From the Preschool
End-of-Year Request
Holiday Events Schedule
Prayers / Thanksgivings
Ways to Make a Donation
---
From Rev. Michael on Security ...
Some of you are aware that we had some surprise visitors during our Christmas Choir Musical Worship Service this past Sunday when a man, woman and three children entered the sanctuary midway through the service. When the female usher greeted them preparing to seat them, the man stated that he needed to speak to the pastor as the family needed money. When the usher stated that the pastor was involved in the service and would not be available until the end of the service, the man stated that we needed to stop the service and let the congregation know there was a family in need of money and a collection should occur. Concerned for security at this point, the usher asked for help from a male church member seated in the bride's room and he was able to seat the family there until the end of the service.
At the end of the service several members brought the family to me and asked me to help them. Under normal circumstances I would have told them we only go through Norcross Cooperative Ministries and sent them on their way. However, they played my hand well by getting quite a few church members invested in their story and had I sent them packing, felt that some folks would have been upset with me. I caved and gave them some money and they went on their way. The man expressed shock that more money was not collected, and he and the female solicited money from additional congregants inside the church and in the church parking lot as they left.
When I gave them money, I was not aware that the man had asked to stop the service and insisted that the preacher take up a collection for them at that moment. The aggressive nature of the man, in particular, made several folks in the back where they were, very nervous. Given the violence that has happened in several churches this past year, I can understand folks being nervous.
Here is what you don't know, but hopefully will remember in the future. We preachers refer to these folks as "Heartstrings Con Artists" and they are the lowest kind – they use their children to gain sympathy and to get people to let their guard down. They move from church to church and town to town with the same story and same ploy. I have been dealing with these type of folks throughout my ministry. I have even had repeat offenders show up hoping a new preacher was at the church. The story is always the same and the kids are always used as pawns in the con.
Mount Carmel has a policy set up to prevent such as this from happening and I want you to be aware of it for future reference when this issue arises again, and believe me it will. With this knowledge you will understand when I send them away empty handed.
1. We no longer provide any kind of financial support for transient persons looking for a handout. That means money, gift cards, etc. It is for the protection of all of you that we don't provide these funds or keep anything like this on site. We refer folks to Norcross Cooperative Ministries, The Salvation Army and Red Cross for assistance. We provide financial assistance to Norcross Cooperative Ministries for use with this assistance. Norcross Cooperative Ministries was set up because of and for this very thing. They have the means and ability to screen and separate the legitimate needs from the scams and cons. We will create a flyer and maintain copies in the back of the sanctuary with contact information of these ministries should this occur again.
2. Folks with real needs will gladly go to Norcross Cooperative Ministries, The Salvation Army and Red Cross without hesitation. Folks running a con will make up all kinds of excuses and lies to try and make you cave in and help.
3. For the protection of the children, youth and congregation, all outside doors will be locked during the two Worship Services (with the exception of the sanctuary doors) and certain other church events. We will also be training some of the men of the church to serve as security during worship services and church events.
4. If you ever feel harassed and threatened by someone who comes on the property, come get one of the men of the church to assist you or if you are by yourself, get in your car, lock the doors and call 911.
It is a shame that we have to establish and take such measures, but this is an unpredictable time we are now living in.
---

Children's Christmas Pageant:
December 16th!
This year's Christmas Pageant will take place during the COMBINED 10:30 SERVICE on Sunday, December 16th.
Mark your calendars because you won't want to miss seeing our children as they present a traditional Christmas Pageant complete with Shepherds, Wisemen, Sheep, Cows, Angels and of course, the Holy Family!
---
Lunch & Down Home Holiday Celebration:
December 16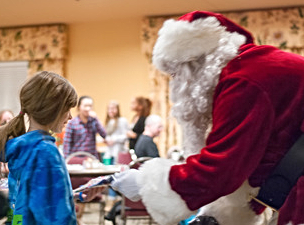 Combined Service: 10:30 am
Lunch & Holiday Fun: 11:30 am
Everyone is invited - Nothing to bring, nothing to pay, just join us in the Fellowship Hall for a soup and cornbread lunch and a jolly time together!
We'll sing our favorite Christmas songs, play some reindeer games and we just might have an early visit from old St. Nick himself. Wear your favorite Christmas sweater and holiday garb.
If you need a little Christmas cheer, the "Down Home Holiday" will be the perfect event for you, your family, and children of ALL ages!
---
It's a Boy!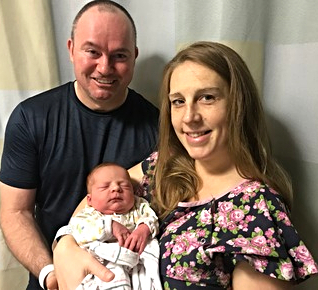 Congratulations to Doug & Jessica (Ignatius) Hamilton on the birth of Andrew Cameron Hamilton!
Andrew entered the world weighing 7 lbs, 10 oz. and is 20.75 inches long. Mama, baby and Daddy are all doing well!
---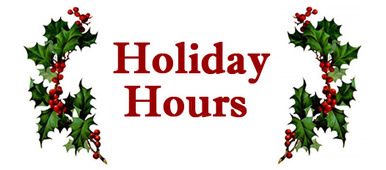 Please note that the staff will be
out of the church office on:
Friday, December 14, 2018
Monday, December 24, 2018 - Tuesday, January 1, 2019
Please plan any church business accordingly.
Thank you and Happy Holidays!
---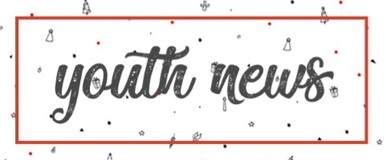 On Sunday, December 16, there will be no evening Youth meeting. Everyone enjoy the Down Home Holiday after church, then use the time to study for finals!!
For more information on other Youth events, see the Youth Newsletter
HERE
, or contact Youth Director,
Emily Thompson
.
---
Kid's Corner: Pageant Coming Soon!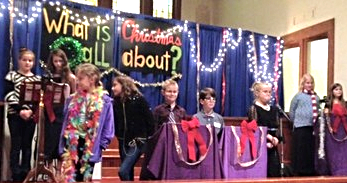 We will have ONE more practice for the Christmas Pageant prior to the December 16th worship service.
Final rehearsal will take place on Saturday morning, December 15th, 10:30-12:30 am in the sanctuary. Rehearsal will be followed by a pizza lunch. John Waller will be joining us so we can have our music as well.
The kids are doing a great job getting ready for the pageant and hand-bells! Please let us know if you can help with the pageant on December 16th during worship.
Upoming Kids events:
Dec. 15 -- Final Christmas Pageant Rehearsal (in the morning)
Dec. 16 -- Christmas Pageant during 10:30 worship service, followed by Down Home Holiday.
Dec. 23 -- Christmas party and story during the Sunday School hour
Children's Director
---
UMW Delivers Your Church Christmas Cards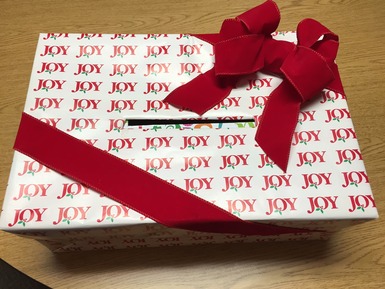 The Mt. Carmel United Methodist Women are once again delivering your Christmas cards to your church friends during Advent.
Just bring your labeled cards for LOCAL church members and drop them into the wrapped, alphabetical boxes at the back of the sanctuary. If you are at the church on some other day and would like to check to see if you have cards, they are stored in the History Room at the back of the sanctuary.
---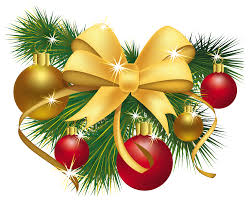 Have You Counted Your Christmas Blessings?
We are so blessed to have such an exceptional staff here at Mt. Carmel. Throughout the year, we benefit from their talents, dedication and hard work.
There is no doubt that Mt. Carmel would not be the same without our paid staff members: Senior Pastor, Administrative Assistant, Organist and Director of Music, Preschool Director, Director of Youth Ministries and Director of Children's Ministries.
As a show of appreciation, we ask you to make a monetary Christmas gift as a special "thank you" to these wonderful folks from the congregation.
If you would like to contribute, please place your gift in the offering plate. Checks may be made payable to the church, simply designate your gift as "Staff Christmas Gift".
And thank you for your gift to the wonderful Mount Carmel staff!
The Staff Parish Relations Committee
---
Women's Book Club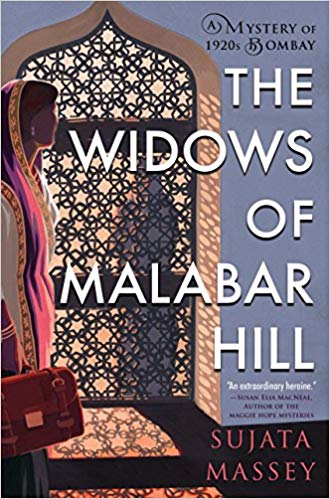 T
he next meeting of the Mt. Carmel Women's Book Club will be on Friday, January 4th at 7:00 p.m. in the Hope House.
This month's book is The Widows of Malabar Hill, by Sujata Massey. All women are invited for discussion, refreshments and fun!
See Chris Bolton or Vicki Walden for more information.


---
Carmelites Enjoyed Dahlonega Trip!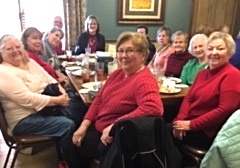 12 members of The Carmelites travel group went to Dahlonega, Georgia on Tuesday. They enjoyed lunch at the Smith House, and shopping and the decorations in the town.
Watch the newsletter or see June Spruell for upcoming trips in 2019!
---
Merry Christmas from the Preschool!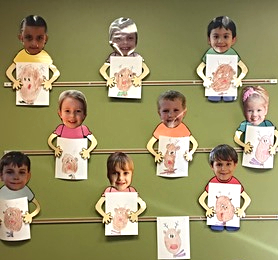 Breakfast with Santa was a success and the Preschool is so thankful for this loving and supportive place called Mt. Carmel.
So many members – both old and new attended the event. We loved seeing our preschool alumni as well as our new families.
We hope everyone had a wonderful time and hopefully we get to see you all again next year! Have a blessed holiday!
---
Year-End Request from the
Church Treasurer
Over the course of a year, many wonderful Mt. Carmel members personally provide supplies for church activities such as Sunday School, VBS, Down Home Holiday, and many others. This adds up, and these beloved activities greatly benefit from such generous support. However, the church needs your help! We need to track how much these programs actually cost to run. You can help us do that by turning in your receipts, even if you don't want to be reimbursed. Just ask that the value be applied to your Giving Statement.
- Please turn in your 2018 receipts to the Church Office by JANUARY 6th. You can send an email or use the Church's Check Request/Voucher form.
- IMPORTANT - Please let us know how much you spent BY ACTIVITY (e.g. $45 Sunday School supplies; $15 Down Home Holiday; $32.50 VBS snacks = Total $92.50).
- Excel spreadsheets are also acceptable if you've got more than a few items!
Thank you for your continued generosity!
---

Holiday Events Calendar
Children's Christmas Pageant: December 16
during 10:30 am Combined Worship Service
Down Home Holiday: December 16
11:30 am - Lunch & Holiday Fun!
Youth Progressive Dinner: December 21
Meet at church at 5:30
Christmas Eve Worship: December 24
5:00 pm - Traditional Christmas Eve Service
with Holy Communion & Candlelight
11:30 pm - Usher in Christmas with
Holy Communion & Candlelight
Merry Christmas! December 25
---
Prayer Concerns
Marilyn McGee: recovering from pneumonia
Kim Surmacz Owens: to find a job / Terry Owens – health improvement / Pete C. – con't. improvement in battle with lung cancer
Ruby Easley: friend Pete – pacemaker / Linda G. – heart issues
Alesi family – flu
Cheryl Martin: job for her brother-in-law
Christy M. – death of her father
All Angel Tree families
Melanie Bagwell's co-worker's husband John: 2nd cancer recurrence in less than a year
All those having a first Christmas without a loved one
Lisa Grogin: Grandma Lee - continued good recovery from broken hip
Lindsay Bolton's mother-in-law: awaiting surgery for broken wrist
Westafer family
Bill Downey's brother Mike: heart issues, but no surgery needed
Thanksgivings
Birth of Andrew Cameron Hamilton - son of Doug & Jessica (Ignatius) Hamilton
Gail Bolton: granddaughter Marin's surgery went well - she is recovering nicely
---
Ways to Make a Donation Electronically
Thank you for your support of Mt. Carmel!
There are many ways to give: You may use a Debit Card, Credit Card, or PayPal, o
r you may make
an automatic electronic funds transfer on a
one-time or recurring basis.
Click
HERE
to give electronically.