In the Newsletter this Week:
From Pastor Cyndi
Welcome New Members

Staff News

Kid's Corner: VBS June 6 - 10

VBS Snack Donations Needed

From the Preschool

Apply for Leadership UMC

Annual Conference Offering

Women's Book Club: June 3

Catacombs Coffeehouse: June 3

Father's Day Carnations
Art Date: June 10

Prayers / Thanksgivings

Ways to Make a Donation
---
I Can't Feel My Feet!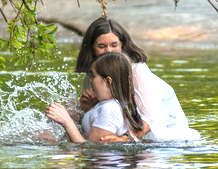 Weren't you proud of our confirmation candidates on Sunday? They led the worship service with grace, and shared the insights they discovered in scripture and their own experiences.
I was proud of Cynthia for choosing to remember her baptism with water from the Jordan River in the sanctuary. She appreciated the significance that her baptism was linked to Jesus' baptism in the Jordan, and wanted to celebrate that in the sanctuary with the people with whom she has worshiped all of her life.
Weren't you proud of all of them as they answered questions about their faith? I loved watching their faces as they entered the river. It was such a mixture of excitement, joy, and fear!
I will admit, though, that my favorite moment was when Courtnay said, "I can't feel my feet!"
It doesn't matter how many times a person is warned, the water in the Chattahoochee is always colder than anyone expects!
And it's not only true about river water. That's the definition of risk, your experiences will be different than anything expected.
Live long enough, and there will be phone calls you don't want in the middle of the night. A doctor will say that she has some bad news. The warm current of a relationship has slowly grown cold.
This Sunday we will take a peek at the letter James writes to persecuted Christians. They feel they are being pulled apart, no longer experiencing God and life in the way they expected.
James writes of a deep faith—patient, wise, and persistent. Faith is more than Sunday morning, but is part of our everyday lives. It overflows in life-giving ways to others.
There are a lot of obstacles to growing as a Christian and experiencing this faith. Every year it seems more difficult to focus and be patient in ways that God uses to deepen faith and grow wisdom. I'm not sure if it's changes in technology or just growing older that makes it seem like I am more and more distracted.
I've been trying to figure out how to read the Bible deeply, despite my shorter attention span. I'll share some of that, too, on Sunday. How little bits, short intentional moments, can be part of deepening faith.
Courtnay stayed in the water long enough for the cold to affect her feet. What a trooper! Aren't you proud of her? I like to think it's that way for all of Mt Carmel. We hang in there when there are surprises. We hold one another in faith through times of pain and sickness. We make difficult choices, from small ones like giving better seats to welcome guests, to larger, like giving time and money to help our neighbors. We do this because we've grown to trust in God's dreams for us and this world, a hope more glorious than anything we can ask or imagine.
I'll see you this Sunday,
Pastor Cyndi
---
Welcome & Congratulations New Members!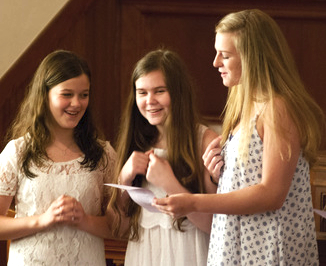 We are happy to welcome our newest church members who joined the church and were baptized or reaffirmed their baptism on Sunday, May 22, 2016.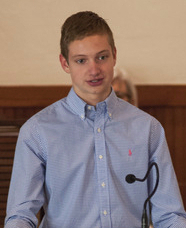 Baptized: Isaac and Max
Reaffirmed Baptism: Cynthia, Clara, Courtnay, Sam and Alex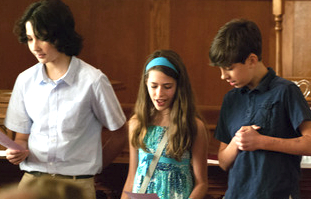 They also did a great job of leading the worship service!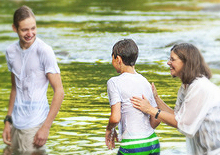 ---
News from the Mt. Carmel
Staff Parish Relations Committee
The Mt. Carmel SPR Committee is pleased to announce that Dr. Cyndi McDonald ("Pastor Cyndi") will be returning to Mt. Carmel for the sixth year as pastor of our church.
We honor her for all that she has done and continues to do at and for Mt. Carmel UMC. We appreciate Pastor Cyndi's years of service and her continued devotion and love of the Lord she shares with us all. Mt. Carmel looks forward to another year under her spiritual leadership as we connect, grow and serve.
Also, our current Youth Minister, Raven Hinson, has elected to resign her position this summer after the Youth Mission Trip in July. Mt. Carmel is pleased to announce that Emily Thompson has accepted the position of Youth Minister effective August 1st.
We wish Raven much success in her future endeavors and are pleased and blessed to have Emily on board.
Vicki Walden,
SPR Chair
---
Children's Corner
VBS is Just Around the Corner!
June 6-10 / 9:30 am - 12:30 pm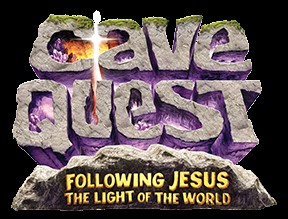 Online registration is now closed, as we are full up!! Please email or call ASAP if you have not yet registered your children, and we can arrange to add them to the roster.
Please also email or call if you can help with set up, which will commence Wednesday, June 1 and continue through Sunday afternoon June 5th.
We are also looking for the loan of a few fake Christmas trees for VBS week and are in need of several tailgate tents as well.
Summer Sunday School
May 29th through August 7th
This summer, our Sunday school theme will be 'A Summer of Service'
Come join us this Sunday (May29th) as we remember and celebrate our veterans service to our country. Our first service project of the summer will be placing flags on the graves of veterans who are buried in our church cemetery. We will also be decorating cards that will be mailed to soldiers who are currently stationed in Afghanistan and Iraq.
We will be making bird feeders for the kid's parents and the older members of our congregation, and continuing making knotted fleece blankets for Children's Healthcare of Atlanta.
Looking for a few folks to help each Sunday while our teachers are on summer break. Please get in touch if you would like to help.
---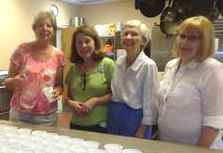 Snacks Needed for VBS
Vacation Bible School is coming up soon and some snack donations are needed:
3 lrg. boxes Goldfish crackers
2 lrg. bags POPPED popcorn
4 lrg. cans Country Time instant lemonade mix
3 lrg. bags tortilla chips
3 lrg. jars MILD salsa
If you can make a donation, please bring items to the church kitchen by JUNE 1st.
And of course monetary donations are always welcome too! Just make your check out to the church, marked for VBS. Thank you for supporting our Children's Ministry!
---
From the Preschool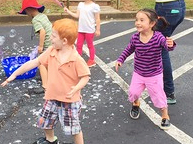 Our year has come to an end in the preschool but we have had a great one!
Our love and appreciation goes out to the church and preschool families who have loved and supported us this year – we couldn't have done it without you!
We posted some pictures from our year end festivities and our amazing graduates on Facebook, so check them out.
We are now starting to plan for our summer camps. Dinosaur camp is full but we have a couple of openings for Patriotic Camp and you can still register until the end of May. Check out the preschool tab on the
church website
for more information.
Cindy Bill
Preschool Director
---
Apply for Leadership UMC
Leadership UMC equips emerging church leaders for service in mission and ministry within the local church, district and conference. Are you interested in growing as a servant leader and helping Mount Carmel make disciples of Jesus Christ for the transformation of the world?
Participants commit to four workshops, Friday evening and Saturday day, November 18-19, January 13-14, March 10-11 and April 29-30 faciliated by the North Georgia Conference. The number of participants is restricted, and applications with pastor recommendation are due September 14.
---
Annual Conference Special Offering: Action Ministries
On any given night, there are hundreds of families with children living in extended stay hotels in north Georgia. There are thousands more who are one paycheck, health crisis or car repair bill away from homelessness. In Georgia, we have the second highest rate of homeless veterans in the U.S., and we are in the top 10 for overall poverty rates in the nation. About 1 million of our kids are considered food-insecure.
With the help of the North Georgia Annual Conference special offering, Action Ministries can Raise the Roof over the heads of families in need, providing them with the foundational pillars of hunger relief, housing and educational opportunities.
You are encouraged to give generously to the Annual Conference offering. Place a check in your church offering plate made out to the church with "AC Offering" in the memo line. Pastor Cyndi will then present one check from Mt. Carmel during the Service of Remembrance at Annual Conference on Wednesday, June 8.
---
Mt. Carmel Women's Book Club

The next meeting of the Women's Book Club will be on Friday, June 3rd at 7:00 p.m. AT SUSAN POSEY'S HOME.
Light refreshments will be served as the group discusses this month's book, The Rosie Project by Graeme Simsion.
---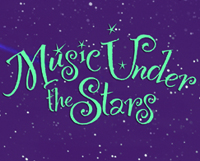 Catacombs Coffeehouse: June 3
On Friday, June 3rd the Coffeehouse welcomes "Burning Sensations" to play OUTSIDE in the back parking lot!
Weather permitting, we will set up the tables and chairs outside and enjoy some music, coffee and yummy homemade baked goods "under the stars."
Seating begins at 6:30 PM and the music will go from 7:00 to approximately 9:30. Please mark your calendars and join us for a fun evening with The Burning Sensations!
The Burning Sensations
If you want to enjoy some classic rock, but would like to hear songs that you don't hear most bands playing, then The Burning Sensations are for you.
A collection of musicians from five other bands, The Burning Sensations (a name chosen by their fans, by the way) started as a quirky, under-the-radar act performing from time to time in the Atlanta area. Word started to spread, and soon their performances (punctuated by odd stories and some audience participation) were filled to capacity. They realized that the audience had the most fun when the musicians were allowed to have fun, too.
Rumors that they perform as part of some court-ordered community service are only partially true. Bob, Jim, John, Michael, and Pete don't play together that often (they're pretty busy with their "regular" bands), but when they do, it's something to see.
---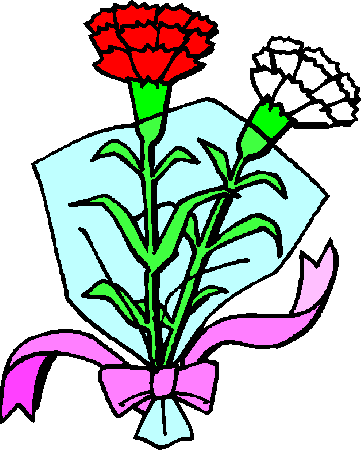 Father's Day Carnations
On Father's Day, June 19th, carnations will be placed on the altar in honor or in memory of our fathers, and those who have been like fathers to us.
If you would like to purchase a carnation, please fill out the form in the Sunday bulletin and return it to the church office or call the office by Thursday, June 16th.
Cost: $12.00 which includes vase, carnation (white in memory of / red in honor of) with greenery and baby's breath.
Please make your check payable to Mt. Carmel UMC marked "Carnation".
All proceeds will go toward the Youth Summer Mission Trip to McDowell County, West Virginia. Thank you!
---
Art Date in June
Reception and Awards Presentation
Friday, June 10, from 7:00 pm - 9:00 pm
Kudzu Art Zone - Gallery & Art Center
116 Carlyle St., Norcross, GA
Please join us as we attend the opening of Kudzu Art Zone's Open Juried Exhibition. This is the fourth year for this event and has proven to be record breaking in the number of artists participating and artwork submissions received.
There will be so many wonderful works of art on display, you don't want to miss this event!
---
Prayers and Concerns
Please join with others in our church family in praying our concerns and thanksgivings this week:
Prayers
Kelly Hinson & family - death of Kelly's mother last Friday
Jenny Jensen's friend Tim: pancreatic cancer and her friend George: papaplegic with sepsis
Family of the Tapley's friend Kevin: 21 yr. old who died suddenly the day after college graduation
DuBose family's uncle: having heart procedure
Cheryl Martin's friend Glenn: in motorcycle accident
Downey's friends: Doug who has cancer / Kitty - knee replacement
Nicholas Follmer: fell and bruised his leg
Thanksgivings
Confirmation Class: for their faith journeys and leadership
For the Mentors of the Confirmation Class
For congregation's support
Jensen Roe family's cousin got married on Saturday
---
Ways to Make a Donation Electronically
Thank you for your support of Mt. Carmel!
There are many ways to give: You may use a Debit Card, Credit Card, or PayPal, o
r you may make
an automatic electronic funds transfer on a
one-time or recurring basis.
Click
HERE
to give electronically.