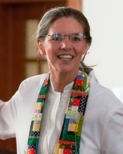 Usually I agree 100% with whatever Neil Odom suggests. I have found that he is a wise person with the heart of a servant. Watching him, I have learned why our Book of Discipline requires that United Methodist Churches elect a "lay leader" each year at church conference.
But earlier this week I received an email from Neil. I'm not sure that I agree with him. What do you think?
Hello Faithful Brothers and Sisters,

Mt. Carmel is in the process of starting a Homework Club for the nearby residents. We will be working with Berkeley Lakes Elementary School. The need for this ministry is in my opinion self evident.

We need your help. If you can spare a couple hours a week or month, we want you to join us.

We are having our first organizational meeting this Thursday, November 6 at 7:00 p.m. in the Hope House. What we currently know is that we will offer tutoring on Thursdays from about 3:30-5:30 p.m.

Please come and join us for our first meeting. Blessings,

Neil
Neil says that the need for this ministry is "self evident".
I'm not sure I agree with that, so I thought I would add my two cents.
For myself, when I came here I assumed there was not a lot of economic need at Berkeley Lake Elementary. After all, there is no shortage of nice homes in this area.
Then we did a coat drive last year for the school, and I learned from one of our younger members that sometimes her elementary class could not play on the playground. She had classmates without coats, and on cold days the entire class stayed in.
A few months ago the school counselors asked our mission team coordinator Julie Jones about providing bags of food for families at the school. They have enough needy families at the school to qualify for grant money, but needed our help in the interim.
Over the last few years, we have reached out to nearby families in several ways. We have put out signs inviting them to a flamingo fling and then hot dog dinners, trying to get to know our neighbors and their needs. The evangelism team sent out messages asking if any families would like tutoring, with no answers.
We have been reaching out to our nearest neighbors—suspecting there are needs--but it's difficult to establish relationships.
Then we turn around, and through Julie Jones and others, we have grown in our relationship with the school, and the school counselors have already identified 20 children nearby that could benefit from a homework club.
So yes, there is a need is in our community, children who need tutoring and friendship, and there are counselors who want to help us build relationships with these families so that we can help them.
There is another need too…our need. We need to be in relationship with our neighbors. Maybe you think this is self evident, but I will go ahead and belabor that point, too.
We are most like Christ when we love our neighbors.
We are most alive when thinking of others.
Some of us have few opportunities to be with children, and miss out on the great joy in helping a child become the person God intends them to be.
When Jesus talked about visiting prisoners, sharing coats and meals with those who are cold and hungry, he described these as times when he is especially present. We need to be in the presence of Jesus.
It's a lot easier to organize fundraisers and coat drives. It's less complicated to give money than to give of our time. If we offer a homework club, there will be frustrations, because it's always messy when you allow someone to be part of your life.
But our neighbors need this. And we do too.
I'll see you this Sunday (and hopefully at the meeting Thursday evening),
Pastor Cyndi McDonald