In the Newsletter this Week:
From Pastor Cyndi

Lenten Dinners - Wednesday Nights at 6:00

Service Project: March 2 - Pack Health Kits

The Children's Corner

UMW Disability Study: March 1, 8 & 22

Women's Book Club: March 4

Youth Dinner Theater: March 11 & 12
NCM News: Current Needs / Empty Bowls Fundraiser
Requested Recipes

Prayers / Thanksgivings

Ways to Make a Donation
---
Scouts, Committees and Leaders

I'm so excited about the scouts cooking dinner tonight. Partly, it's because I love whenever ANYONE else cooks! And also because Wednesday night dinners are so much fun.
But a third reason has nothing to do with people gathering for food. Instead, it's about committees.
I know that it seems strange to get excited about committees.
But let me explain. Last year, the strategic planning group (Joel Committee) asked how we as a congregation can celebrate our strengths and build on what's good about Mt Carmel. One of the first strengths named was scouts.
We love that the building is used so frequently by scouts. We appreciate the contributions they make to the church facilities. Did you know that scouts have work days in which they trim the hedges and spread mulch on the playground for the preschool? Or often help with the Barbecue?
Unfortunately, most of us only see the scouts once a year, on Scout Sunday. The Joel Committee put forward the goal of greater interactions with the scouts. Could we invite the congregation to help when scouts have projects? Could we invite the scouts to be part of our ministries in ways that help them?
Of course, strategic plans mean nothing unless someone does something with them! Thankfully, Bob Jones our scout liaison and the Council on Ministries brainstormed and came up with the idea of inviting scouts to cook.
This afternoon a group of scouts will cook chicken parmesan, spaghetti, salad and dessert as part of earning their cooking merit badge. The meal will be part of our Lenten dinner series.
I know it seems strange to get excited about committees, but committees are the people who ask questions about helping others. How can we help people grow in their walk with God? How can we help people connect to one another as a church? How can we help people answer God's calling?
There's a point in which a committee steps beyond thinking about his or her own activities and own relationships. A point in which they help others grow. At that point, a person becomes a leader.
Would you join me in thanking the people who give their time to help you worship? Who invite you to join them in a small group? Who put together times in which you can practice serving God?
I'll see you this Sunday,
Pastor Cyndi
---
Lenten Dinner ... Tonight!
6:00 - 6:45 PM - Fellowship Hall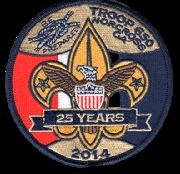 This week's dinner is sponsored by Boy Scout Troop 650.
Thanks Scouts!
Menu:
Chicken Parmesan, spaghetti, salad, and desserts.
Children:
After dinner, go downstairs with Ms. Leslie - listen to a story by the Big Haired Lady and work on fleece blankets for babies in Neonatal Intensive Care.
Small Group: Table Talk
Fellowship Hall:
stay after dinner for
discussion around the table.
Small Group: Hats for Hope
Mid-High Youth Room behind lower Fellowship Hall:
At 6:45 this group will make loom knitted hats for homeless persons and the working poor. Materials & instructions are provided, no knitting experience necessary.
---
Service Project on March 2
Come Pack Health Kits!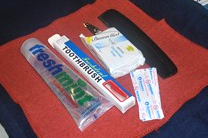 Health kits are needed when people are forced to leave their homes after disasters or human conflicts.
A great children friendly way to serve by helping others in need!
We need your help packing these kits! Men's Ministry used money from the BBQ to purchase materials for 120 health kits for us to pack.
March 2 Schedule
6-6:45 Dinner - Bojangles chicken (+sides, desserts!)
6:45 Big Haired Lady Reads
7:00 Pack Health Kits
---
The Children's Corner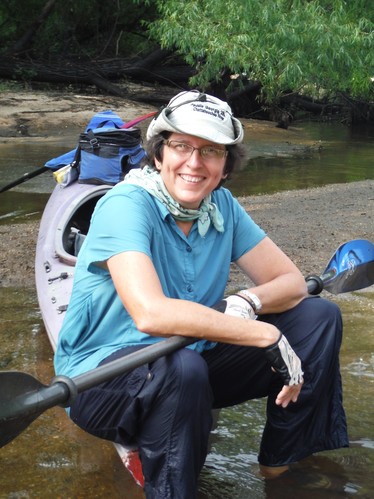 Now that Valentines day is over, and Lent is steaming along...its time to start thinking about Holy Week and Easter weekend!
The children will be parading in with palms on Palm Sunday as always. And on Easter Sunday, we will process into worship singing with our own Easter Banner, which we will create in Sunday School during March.
And...don't forget our upcoming Easter Egg hunt on Saturday, March 26th at 10:00 AM. Please bring your candy donations for the Easter Egg hunt -- there will be a collection box between the Fellowship Hall and the Sanctuary beginning this Sunday, February 28th.
Throughout the Lenten season, we will have Wednesday night meals and children's activities. (thru March 16)
The children are invited to join us downstairs from 6:45 to 7:30 each week for a story and service project while the adults are engaged in fellowship upstairs. Nursery care is provided each week.
Keep an eye out on Wednesdays for the Big Haired Lady…who will be bringing us Big Stories about Big Love each week!!
We are working throughout the Lenten Season to create knotted blankets for use in the Neonatal Intensive Care units at Egleston and Scottish Rite Children's Hospitals and make cards for the babies parents. The completed blankets will be blessed at the end of the Lenten season and then delivered to Children's Healthcare of Atlanta.
WE ARE STILL COLLECTING DONATIONS OF NEW FLEECE FABRIC (HANCOCK'S USUALLY HAS FLEECE ON SALE THIS TIME OF YEAR) IN ORDER TO MAKE THE BLANKETS...THERE IS A COLLECTION BOX IN THE HALL BETWEEN THE SANCTUARY AND FELLOWSHIP HALL FOR YOUR DONATIONS. THANK YOU!
See you on Wednesday and Sunday,
Director of Children's Ministry
---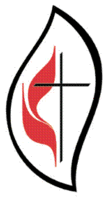 United Methodist Women Host Study:
"The Church and People
with Disability"
March 1, 8, 15 and 22:
6:00 - 7:30 p.m.
UMW Mission Leader Iris Green will lead the group in exploring this relationship and how we can better accommodate disabled persons.
The class will include a tour of the church buildings to determine how accessible our facility is and how we can improve.
The class will meet in the Hope House. Contact the
church office
if you would like to attend. Childcare will be provided if there is a need, as well as transportation for those not driving. Please notify the church office if you need either of these.
---
Mt. Carmel Women's Book Club: March 4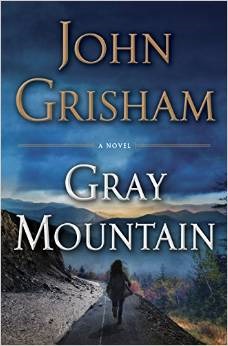 All women are invited to join the Mt. Carmel Women's Book Club on Friday night, March 4 at 7:00 p.m. in the Hope House.
The book of the month is "Gray Mountain" by John Grisham.
---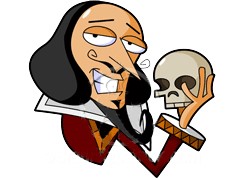 Youth Dinner Theater:
"Shakespeare Goes to Gravel Gulch"
March 11 & 12

"To be, or not to be . . . " Mt. Carmel UMC is where YOU'LL want to be on March 11 and 12 for the Mt. Carmel Youth Dinner Theatre production of SHAKESPEARE GOES TO GRAVEL GULCH by Tim Kelly!
A troupe of Shakespearean actors arrives in the small mining town of Gravel Gulch determined to bring culture to the locals. Unfortunately, the lead actor Noble Hart and his glamourous cohort, the Duchess, may be trying to steal more than the spotlight!
With a combination of quirky townspeople, romance, outlaws, explosions and a chicken, you don't want to miss this wild theatrical bonanza!
Tickets are $20.00 for adults, $15.00 for students, and $10.00 for children 5 – 10. (Childcare is provided for children five and under with dinner: $3.00)
To reserve tickets, please contact
office@mtcarmel-umc.org
or (770) 449-4498. Seating is limited, so please order your tickets today!
SHAKESPEARE GOES TO GRAVEL GULCH is produced by special permission with Pioneer Drama Service.
---
NCM Needs Donations!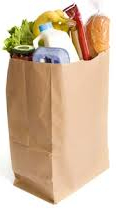 Norcross Cooperative Ministries reports that in January they served 692 families, approximately 35 per day!
NCM relies on the community ... US ... to help with these needs and recent food donations have been very low.
Please remember to pick up a few items
when you go shopping, then drop donations into the NCM box in the Mt. Carmel foyer.
Critical Needs Are: (no glass containers please)
boxed cereal

peanut butter

jelly

rice

saltine crackers

spaghetti sauce

canned meat (luncheon meat, spam, chicken, salmon, tuna)
Or you may make a monetary donation by marking your check for "NCM" and dropping it into the church offering plate. Thank you!
Empty Bowls for NCM: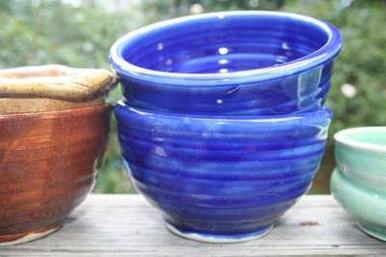 Saturday, March 12, 11 AM - 3 PM
Peachtree Corners Presbyterian Church
A simple meal of homemade soup and bread in exchange for a $15 cash donation. All proceeds benefit NCM.
In addition, you may choose a beautiful handmade bowl! (Donated by potters and others.)
---
Requested Recipes
After several recent events at Mt. Carmel, many of you have requested recipes that were served, so here are the ones that we've been able to find!
Carol Bryant's Potato Soup with Fresh Spinach
(served at last Wednesday's Lenten Dinner)
1 c. chopped onion
1 c. chopped celery
2 T margarine
8 c. half & half
3 t salt
2 1/2 t pepper
4 T margarine
2 T butter
5 T flour
9 large Yukon Gold potatoes, peeled
2 - 3 c. chopped fresh spinach leaves, stems removed
2 c. shredded cheddar cheese
Boil potatoes until tender, but firm

Saute onion and celery in 2 T margarine in saute pan until tender. Set aside.

Mix flour, salt, and pepper and set aside.

Mash one potato. Set aside. Cut remaining potatoes into 1/2 inch cubes. Set aside.

Heat 4 T margarine in large saucepan or Dutch oven until melted. Using spatula, mix flour, salt, and pepper with melted margarine. Add small amount of half & half to this mixture, stirring and blending with spatula. Slowly add the rest of the half & half to the mixture, stirring and blending constantly. Take care as the half & half is added to keep a smooth consistency. Cook on medium to low heat, stirring constantly until thickened.

Blend in the mashed potato and butter.

Add the sauteed onions and celery and cubed potatoes. Stir.

Cover and reduce heat to simmer. Cook for about 1 - 1 1/2 hours, stirring occasionally.

About 15 minutes before serving, add the spinach leaves. Stir to blend throughout.

Ladle into bowls and top with cheddar cheese
Joanne Ragon's Blond Brownies
(served at Chili Cook-Off)
1/2 c. butter or margarine - softened
3/4 c. sugar
3/4 c. packed brown sugar
2 eggs
2 t vanilla extract
1 1/2 c. all -purpose flour
1 t baking powder
1/2 t salt
1 c. vanilla chips
1 c. semi-sweet chocolate chunks
1 jar (3-1/2 oz.) macadamia nuts or 3/4 c. blanched almonds - chopped and divided
In mixing bowl, cream butter and sugars.

Add the eggs and vanilla; mix well.

Combine flour, baking powder and salt; add to creamed mixture and mix well.

Stir in vanilla chips, chocolate chunks and 1/2 c. nuts

Spoon into a 13x9x2 inch greased baking pan

Spread to evenly cover bottom of pan

Sprinkle with remaining nuts

Bake at 350 degrees F. for 25-30 minutes or until golden brown.

Cool on wire rack.

Yield: 2 dozen
June Spruell's Angel Food Cake
(served at UMW Night Circle meeting)
2 1/2 c. sugar
1 1/2 c. all-purpose flour
1/4 t salt
2 1/2 c. egg whites
1 t cream of tarter
1 t vanilla extract
1 t fresh lemon juice
Lemon-Cream Cheese Frosting (see below)
Preheat oven to 375

Line bottom and sides of 13x9 inch pan with aluminum foil, allowing 2 - 3 inches to extend over sides (do not grease pan or foil)

Sift together first 3 ingredients

Beat egg whites and cream of tarter at high speed with heavy-duty stand mixer until stiff peaks form.

Gradually fold in sugar mixture, 1/3 c. at a time, folding just until blended after each addition.

Fold in vanilla & lemon juice

Spoon batter into prepared pan. (Pan will be very full - batter will almost reach the top of pan.)

Bake at 375 on oven rack 1/3 up from bottom of oven for 30 - 35 minutes or until a wooden pick inserted in center of cake comes out clean.

Invert cake onto a lightly greased wire rack; let cool, with pan over cake, 1 hour or until completely cool.

Remove pan; peel foil off cake, transfer to serving platter.

Spread Lemon-Cream Cheese frosting evenly over top of cake. Garnish if desired.
Lemon-Cream Cheese Frosting
1 1/2 packages (8 oz) cream cheese, softened
1/4 c. butter, softened
1/4 c. fresh lemon juice
1 (16-oz) package powdered sugar
2 t lemon zest
Beat cream cheese and butter at medium speed with electric mixer until creamy.

Add lemon juice, beating just until blended.

Gradually add powdered sugar, beating at low speed until blended.

Stir in lemon zest.
---
Prayers and Concerns
Please join with others in our church family in praying our concerns and thanksgivings this week:
Prayers
Sam Tapley: for Eddie in hospice care
Sarah O'Leary: for grandmother - hospitalized w/ infection
For new people to find Mt. Carmel
Cure for cancer / for doctors & nurses to use best procedures
John Hammarlund's brother James: in rehab from fractured ribs & broken leg
Cindy Jones' father
Weathers family member: healing from surgery with skin grafts
Lane Shutt: continued recovery from shoulder surgery and complication from antibiotic
Connie Hull: continued recovery - successful rehab
Downeys: safe trip to Florida and good visit with Bill's daughter & grandchildren
Parul Chudasama & family on death of Parul's father in India
Carol Jamieson: death of her friend Veronica
Family of Ragon's friend Jackie who died last week
Thanksgivings
Lane Shutt home from hospital
Connie Hull moved to daughter's house to continue rehab
Arzell Thompson: happy to be able to teach an IPAD art class
Jerry McDonald - Chili Cook-Off Winner and Carol Bryant - 2nd runner up!
---
Ways to Make a Donation Electronically
Thank you for your support of Mt. Carmel!
There are many ways to give: You may use a Debit Card, Credit Card, or PayPal, o
r you may make
an automatic electronic funds transfer on a
one-time or recurring basis.
Click
HERE
to give electronically.