In the Newsletter this Week:
From the Pastor

Mission Moment

Lenten Dinner & Activities: March 11

Lenten Food Drive for NCM

Youth Dinner Theater: March 13 & 14

Children's Ministry

Women's Book Club: April 10 at 7:00 p.m.

Time to Order Easter Lilies

Family Promise Save the Date: July 12-19

Thanks for Supporting the Youth

New Baby / New Family Member

Night Circle Pillowcase Project

Thank You

Save the Date for Summer Lunches: June 15 - 19

Girl Scouts Host Rain Barrel Workshop

Prayers / Thanksgivings
---
Mission Moment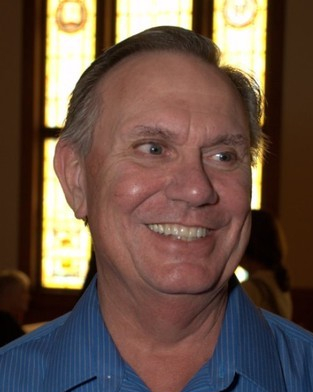 Thank you to Craig German for the Mission Moment last Sunday.
Click
here
to see Craig's message about the Mt. Carmel Homework Club.
---


Lenten Dinner & Activities on March 11:
Wednesday at 6:00 p.m.
Cost: $6.00 ~ Adults / $3.00 ~ Children 12 and under (family maximum of $20.00)
Menu for March 11
Soups, stews, chowder and chili, green salad, fruit salad, bread, dessert and beverages provided by the Mt. Carmel United Methodist Women.
(pb&j will also be available for children)
What I Learned Reading to Children
6:40 – 7:00 p.m. in Fellowship Hall
Storyteller: Dick Easley
Centering Prayer Workshop
7:00 – 7:30 p.m. in sanctuary
Led by Pastor Cyndi
Adult Choir Practice
7:00 – 8:00 pm in choir room
---
Special Lenten Food Drive for NCM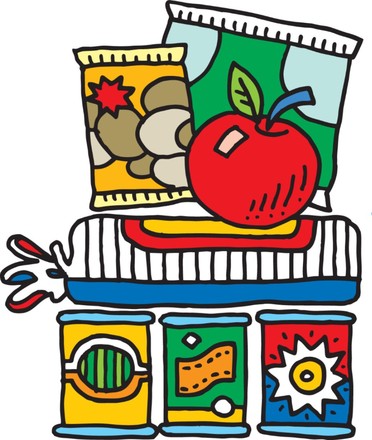 Norcross Cooperative Ministry needs our help!
The shelves are bare in the food pantry. Please bring non-perishable food donations to church on Sundays or to the Wednesday Dinners for a special Lenten Food Drive.
Right now they are in greatest need of boxed cereal, jelly, canned meat (NO tuna please!), laundry powder, toothpaste and tooth brushes.
A box for the donations is located in the hallway between the sanctuary and the fellowship hall.
If you'd prefer to make a monetary donation, please put it in the Sunday offering labeled 'NCM'. Thank you!
---
Only A Few Tickets are Still Available for the Youth Dinner Theater: March 13!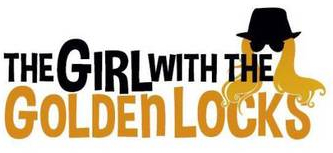 Friday, March 13 (only a few left!)
and Saturday, March 14 SOLD OUT!
7:00 PM in the Fellowship Hall
Tickets are $20.00 for adults, $15.00 for students, and $10.00 for children 5 – 10. (Childcare is provided for children five and under with dinner: $3.00)
Contact the church office at
office@mtcarmel-umc.org
or (770) 449-4498.
Seating is going fast, so please purchase your tickets today!
THE GIRL WITH THE GOLDEN LOCKS is produced by special permission with Pioneer Drama Service.
---
Children's Ministry
Sunday School: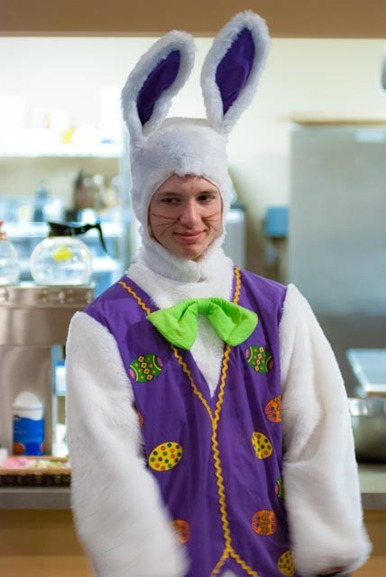 Our lesson from Matthew 25:14-30 is the parable of the talents.
In worship, Pastor Cyndi's sermon will focus on the parable that is told just before this about the ten bridesmaids. Both stories center on the question of what are we to do while we wait for the Lord's return. How are we to live?
The children will consider how they can use their own talents in service to others.
Palm Sunday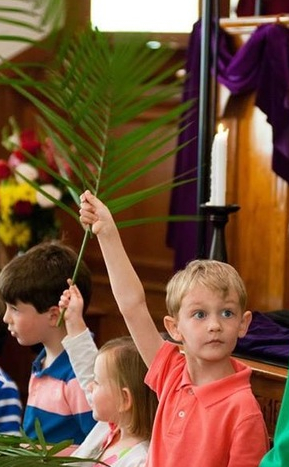 The children will wave palms and sing special music on Palm Sunday, March 29th. We will sing "Make Way, Make Way" by Graham Kendrick at the beginning of both services.
Practice will be during Sunday School and at the Lenten Dinners. I will have a CD of the music available this Sunday.
Candy Needed for Egg Hunt
April 4: 10:00 AM - 12:00 PM Rain or Shine
Our Egg Hunt will be slightly different this year ... you do not have to stuff eggs!
Bags of individually wrapped candy are needed by Palm Sunday (March 29) and we can take chocolate this year. Containers for candy will be available at the rear of the Sanctuary. Thank you!
---
Mt. Carmel Women's Book Club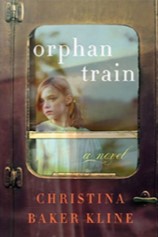 All women of the church are invited to the Mt. Carmel Women's Book Club which meets monthly on a Friday night.
The next meeting will be on April 10th at Barbara Cooper's home, beginning at 7:00 p.m.
4469 Parkspring Terrace
Norcross, GA 30092
The book selection in April is Orphan Train by Cristina Baker Kline.
---
It's Time to Order Easter Lilies!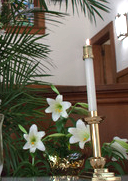 The Mt. Carmel United Methodist Women will once again sponsor Easter Lilies that will be in the sanctuary in honor or memory of our loved ones this Easter. (April 5)
Cost is $8.00 per lily and any profit will benefit UMW mission projects.
To order a lily, complete the order form in Sunday bulletins, or contact the
church office
.
---
Save the Date for Family Promise!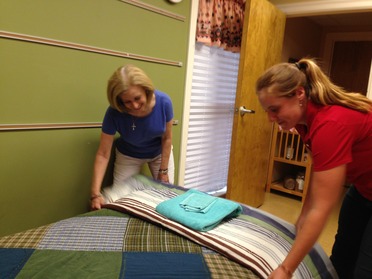 Our church has been given the week of July12-19 for Family Promise. Mark your calendar, and plan on how you can show God's love to our neighbors.
We will convert the preschool classrooms into bedrooms, provide breakfast and lunch fixings, and serve dinner to Family Promise participants.
Did you know that Gwinnett County knows of over 1600 homeless children who are part of our school system? We cannot help them all, but through Family Promise we can make a difference for three or four families with children.
---
Thank You for Supporting our Youth!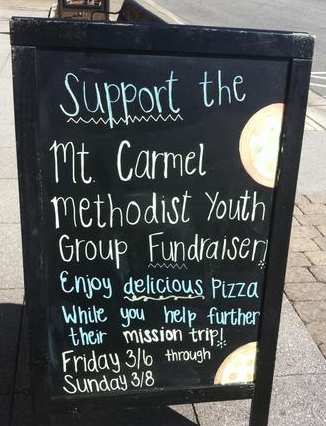 To everyone who ate at the California Pizza Kitchen last weekend to support the Youth Summer Mission Trip ... THANK YOU!
20% of those sales will help fund the Summer Mission Trip to Nassau, Bahamas on June 21 - 28.

---
Church Families Welcome New Members!
We are so happy for the following Mt. Carmel families as they welcome their newest members!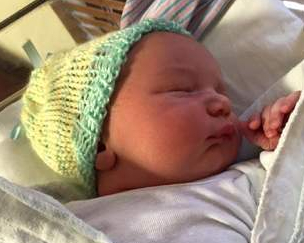 Welcome Tucker Lee Riviere, born on Tuesday in North Carolina! Congratulations to
Bryant and Kara Riviere and grandparents Steve & Donna!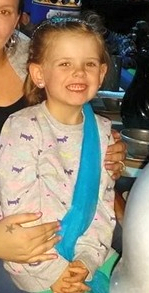 We're also celebrating the recent adoption in the Nichelson household
!
Morgan, Jay, Eliah and Harlee are happy to announce that Breahna will celebrate her new beginning in their family with her new name, Madelene Claire Nichelson. Congratulations!
---
Night Circle Needs Pillowcases!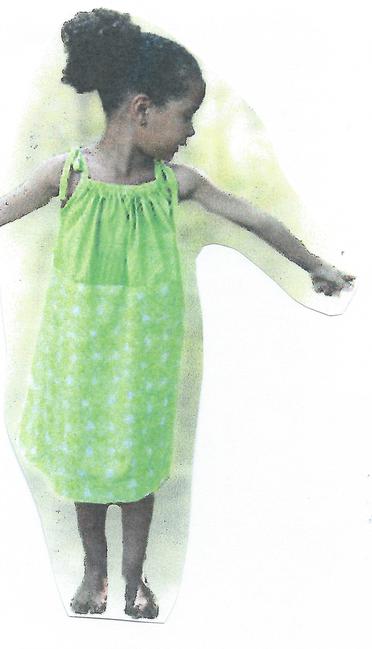 The Lola Belle Young Night Circle will begin a project at their March meeting to sew "pillowcase dresses" for young girls in
underprivileged countries and you can help!
Please click HERE to see the plan!
If you would like to help with supplies, please provide new or "gently used" pillowcases (any size - pre-washed please.) Also ribbon, bias tape, ric-rac, white thread, and other decorations are needed. Supplies may be dropped off in the church office.
If you would like to help with the project, plan to attend the next NIght Circle meeting on Monday, March 23rd in the Fellowship Hall. We will begin at 6:30 with dessert and coffee, then move on to the project. (Please note we will not have dinner at this meeting.)
All women of the church are invited to attend!
---
Thank You!
Thank you so much for all the prayers, visits and all the love!
I still need them.
Love to all,
Lucile Jones
Lucile is still in rehab at Life Care of Lawrenceville:
210 Collins Industrial Way
Lawrenceville, GA 30043
She would be so happy to have cards and visits!
---
Save the Date for Summer Lunches: June 15 - 19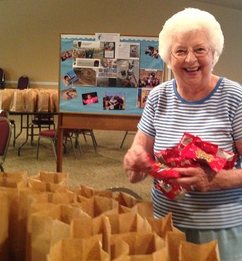 Mt. Carmel will once again partner with MUST Ministries to provide lunches for local children for a week this summer.
On June 15 - 19, we will make sack lunches for children who would normally get free or reduced priced lunch at school, but may not have lunch during the summer.
Working with MUST Ministries, these lunches are then delivered to areas near the church each day.
If you'd like to help with this ministry, just check the box on the back of the Connect Card in your Sunday bulletins, or contact the church office.
---
Help Save Water and Money!
Ellie Grogin's Brownie Girl Scout Troop, # 3063, is hosting a Rain Barrel making workshop at Christ the King Lutheran Church on May 9th.
If you are interested in purchasing a rain barrel, or for more information, click
HERE
for the full article. (Or contact
Lisa Grogin
for specifics.)
---
Prayers and Thanksgivings
Please join with others in our church family in praying our concerns and thanksgivings this week.
Concerns
Maxine Follmer & family: death of her father "Papi"
Jay Nichelson & family: death of Jay's uncle Ronnie
Clayton: young man who had a stroke
Ragon's friend Nancy & family
Lois Salter's dog Silky
Dawn Seigler's friend: surgery on Monday
Annette Rogers: oral surgery on Tuesday
Katrina Stone's boss: leaving medical center after 25 years - she will be missed
Jan Dodd
Carl Garner's sister-in-law: medical issues
Illness at Fountainview Assisted Living where Bill Posey lives.
For those who are ill and for Bill not to catch it.
Craig German's cousin Kay & family: death of her husband
Lane Shutt's Aunt Sara & family: son died on Thursday - the
2nd child she has lost in a year.
Friend of Nora Ignatius: her grandfather seriously ill - internal
bleeding
Thanksgivings
Assisted Living Home residents in church on Sunday
Wynne Buran's family visiting on Sunday
Birth of Bryant & Kara Riviere's son Tucker
Nichelson's adoption final - welcome Madelene Nichelson
Hard work of cast and crew of Youth Dinner Theater