In the Newsletter this Week:
From Pastor Cyndi & Ed
Reverend Michael & Karen's First Sunday: June 25
Cook-Out Lunch & Ice Cream Contest: June 25
Thank You for Last Sunday!
Family Promise Thanks!
North Ga. Annual Conference Note
NCM Needs
Trip to Gwinnett Braves Game: July 20
MUST Ministry Lunch Packing: June 26 - 30
Youth News
Women's Book Club: July 7
Preschool Consignment Sale
Prayers / Thanksgivings
Ways to Make a Donation
---
From Pastor Cyndi and Ed
Dear Friends,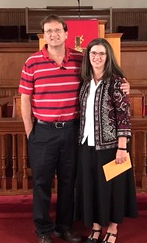 Thank you for your thoughtful well-wishes and encouragement. Ed and I were overwhelmed by the gifts, participation and fellowship on Sunday. You have made us feel loved and appreciated.
We have been so grateful for this time at Mt. Carmel, and pray that God will continue to bring healing, hope and life through you and the church ministries.
Your friends in Christ,
Cyndi and Ed
---
Reverend Michael and Karen Martin's first Sunday at Mt. Carmel / Music Sunday:
June 25 - 10:30 AM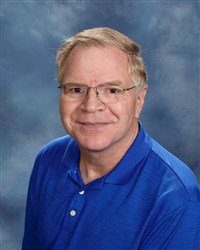 Mark your calendars for this fun service of music, singing and fellowship as we welcome Rev. Michael and Karen and make them feel at home.
Note: everyone at this service and for the next few Sundays is asked to wear a name tag. Blank adhesive tags will be available with pens at the back of the church and on the front pew near the door from the foyer. Please write your full name on your tag to that Rev. Michael and Karen can get to know the members of the congregation by name. Thank you!
And don't forget that lunch is provided afterwards too! (See note below.)
---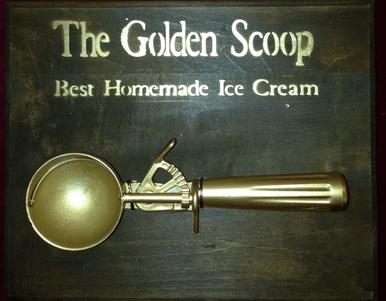 Cook-Out Lunch and Ice Cream Contest
Sunday, June 25 - 11:30 AM
Following the 10:30 worship service on Sunday, everyone is invited to the Fellowship Hall for grilled hamburgers, hotdogs, sides and cake for dessert!
And of course we'll have the traditional Golden Scoop home-made ice cream contest too!
Remember to bring a tub of home-made ice cream to enter and try and win the coveted Golden Scoop Award! (Hint - last year's winner will be out of town, so there is room at the top!)
If you plan to bring ice-cream, please let the church office so we can plan accordingly.
---
Thank you for Last Sunday!
Many thanks are extended to all of the volunteers who gave of their time and resources resulting in a wonderful church service and reception/luncheon event last Sunday in honor of Pastor Cyndi and Ed.
We had a spectacular turnout for the day filled with love, laughter, tears and hugs.
The church also extends thanks to all members of the congregation and small groups for their generosity in making the event fruitful and memorable.
A very special thank you goes to Marianne Thompson for her decorating and design efforts; and to Chris Bolton and June Spruell, as Hospitality Co-Chairs, who worked tirelessly coordinating, procuring, and preparing the wonderful food we all enjoyed at the luncheon!
Vicki Walden
SPR Chair
---
Family Promise Thank You
Family Promise Host Week #1 -
Many Hands Make for a Successful Week
Thanks to all who helped in big and small ways....
Dinner Providers: Cathie Bennett, Thad and Emily Thompson, Jeanne Manget, Marian Long, June and Bob Spruell, Lisa Grogin, Katrina Stone,
Dinner Hosts: Julie & Trevor Jones; Julie, Katie & Rachael Samples; Kathryn Raye; Jeanne Manget; Marian Long; Mark & Diane Bond; Lisa, Cynthia & Ellie Grogin and cousin Julia; Pekka & Lorrie Ignatius
Overnight Hosts: Dan Bailey, Marianne Thompson, Julie Samples (Katie, Rachael and Kathryn), Cathie Bennett, Scott Jones, Julia Parker, Leslie Raymer, Mark & Diane Bond, Jacque and Sam Tapley, Lorrie & Pekka Ignatius
Weekend Day Hosts: Dick Easley, Julie Jones, Gayle Morris, Wynne Buran,
Clean-up Crew: Carlyle Reynolds, Pekka Ignatius, Lila & George Hunter, Ann & Charles Joyner, Suzanne Foster, Alison Alesi, Julie Samples, Julie & Bob Jones, Liz & Sterling Bigler
Laundry Angels: Ann Joyner, Ann Rikard, Julie Samples, Liz Bigler, Suzanne Foster, Sarita Stark, Ruby Easley, Lorrie Ignatius, & more; Please return the clean, folded laundry in a clear/white plastic bag to the classroom (across from the double classroom) by Wednesday night (6/21) if at all possible.
Other: Danny Bennett (website), John Carroll (facilities), Jacque & Sam Tapley (Sat. Breakfast/Brunch), Marianne Thompson (frig cleanout), Lorrie Ignatius (Sunday Breakfast and Van Driver)
Thank you everyone! Please contact Julie Jones with any questions.
---
North Georgia Annual Conference:
Pastor Cyndi would like to thank everyone from Mt. Carmel who helped make this year's Annual Conference a success!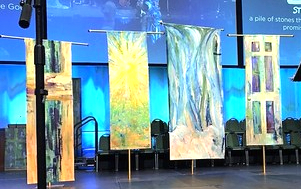 Tara Campbell for her beautiful banners that were displayed on the stage!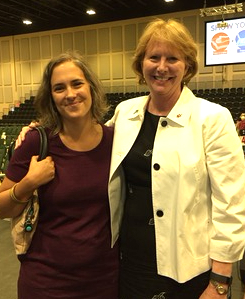 Dick Easley for reading scripture during the Service of Remembrance.
Everyone who helped to string melted cups and other fun tasks to create the visuals!
Click
HERE
to see more information and photos from the North Georgia Annual Conference!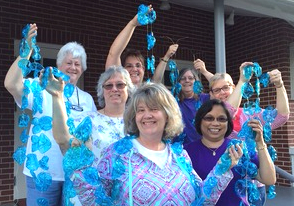 (Tara and Bishop Sue Haupert-Johnson)
---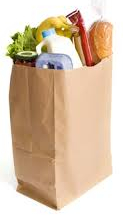 NCM Needs
Norcross Cooperative Ministry depends on our help to assist those in need all year, but right now and throughout the summer they will particularly need:
jelly (in plastic bottles or jars)

canned chicken

macaroni & cheese

canned fruit

cereal

peanut butter (in plastic jars)

meals in a can (Spaghettios and Chef Boyardee Ravioli are examples)
And please remember to check the expiration date to ensure that we're donating products that can be used!
Thanks,
Christy Richmond - Mt. Carmel's NCM Representative
---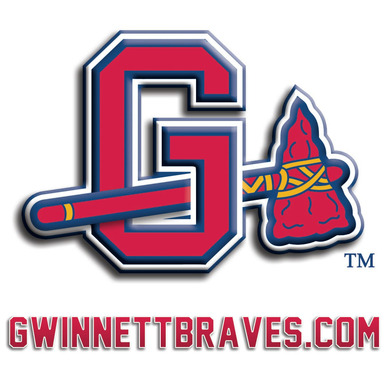 Trip Planned to Gwinnett Braves Game:
July 20
The United Methodist Men are sponsoring an outing to see the Gwinnett Braves on Thursday evening, July 20. The Braves will play the Indianapolis Indians at 7:05 pm.
This outing is open to all church members, families, couples, etc. A 40 person upper deck area has been reserved along the 3rd base line.
UMM is sponsoring the first 20 persons who sign up. After that, tickets will be $25 per person. This event does NOT include your meal, only the entrance ticket.
There is a signup sheet in the back of the sanctuary. It will be first come, first served. Plan to car pool if possible. There is a $5 per car parking fee at Cool Ray Field.
---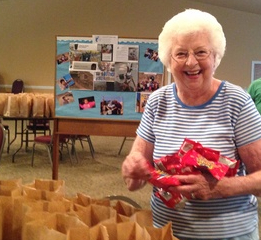 Must Ministries
Summer Lunch Program
June 26-30
Mt. Carmel will once again participate in the MUST Summer Lunch Program, and we still need some donations from the congregation to make this ministry as successful as it has been the past few years.
We will need:
* juice boxes (Kool-Aid Jammers, Hi-C, Capri Sun)
* sweet snacks - individually packaged -
(cookies, granola bars, gummi treats, etc.)
* salty snacks - individually packaged -
(Cheetos, pretzels, chips, etc.)
* individually wrapped cheese singles - 20 lbs total
(1 lb. pkgs. or boxes of 72 slices)
* 1 lb. or larger packages of sliced ham - 20 lbs total
* 1 lb. or larger packages of sliced turkey - 10 lbs total
(no deli-style slices please)
If you have already brought items donated, THANK YOU!
If not yet, please drop off in church kitchen BY SUNDAY, JUNE 25!
We also need people to stay after the luncheon on June 25th to help get things ready for Monday morning, as well as volunteers to prepare sandwiches and put 200 lunch bags together each morning, Monday through Friday.
We will meet in the kitchen at 9:00 a.m. and are usually finished working by 10:30.
If you can make a donation or work one or more days, it will be greatly appreciated.
---
Youth News
The Youth are on the Mission Trip to Blackfeet Nation, Montana this week. Please keep them in your prayers, as well as prayers for those they will serve.
Regular Sunday youth meetings begin with dinner at 5:15 in the downstairs youth hall, followed by programming, fun and worship until 7:20.
For more information, see the Youth Newsletter
HERE
, or contact Youth Director
Emily Thompson
.
---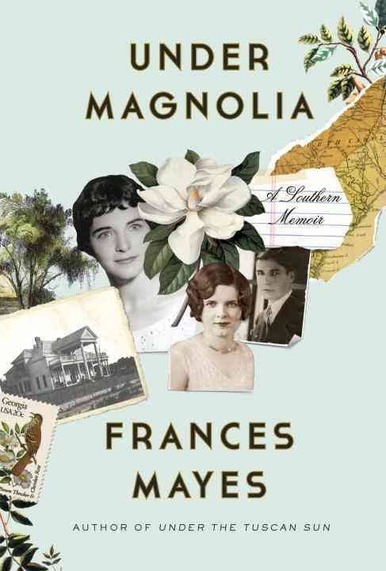 Women's Book Club
The Mt. Carmel Women's Book Club will meet on Friday, July 7th at 7:00 pm at the home of Chris Bolton.
All women are invited to attend for light refreshments and discussion of this month's book, Under Magnolia: A Southern Memoir, by Frances Mayes.
---
Preschool Consignment Sale in the Fall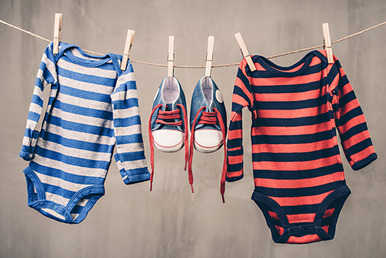 The Mt. Carmel Preschool will participate in a consignment sale this September and they need our help!
The sale will be at Christ the King Lutheran Church in Peachtree Corners and will include children's items as well as household things.
If you are cleaning out closets before we head back to school and have children's fall/winter clothing, shoes, sports equipment or toys, or any household items you are getting rid of, we would love to take it off of your hands!
All proceeds benefit the Preschool. Last March we made almost $1,000 at the consignment sale and we are hoping to do the same in September!
Just bring your donated items into the church office any weekday this summer and we will take it from there. I can also provide you with a receipt for your taxes next year.
Thank you!
Cindy Bill - Preschool Director
---
Prayers and Concerns
Please join with others in our church family in praying our concerns and thanksgivings this week:
Prayers and Concerns
Susan Posey & family on Bill's death
For Pastor Cyndi & Ed, Reverend Michael & Karen, and all pastors moving this week
The Grogin girls: going to camp in S.C. this week
Youth Mission Trip to Montana: June 17 - 25
Carl Garner: not feeling well
Dawn Seigler: rehab from broken leg
Karen Martin: cancer treatments
Upcoming MUST lunch packing program
Cheryl Martin's friend Patty: lost her mother
Katrina Stone: anniversary of her mother's death
Conne Hull: rehab from broken leg
Lisa Long's friend Vicki - kidney cancer
Family Promise families
Thanksgivings
Lorrie Ignatius: for Julie Jones for organizing Family Promise last week
For all Family Promise volunteers
Dawn Seigler was back in church on Sunday
---
Ways to Make a Donation Electronically
Thank you for your support of Mt. Carmel!
There are many ways to give: You may use a Debit Card, Credit Card, or PayPal, o
r you may make
an automatic electronic funds transfer on a
one-time or recurring basis.
Click
HERE
to give electronically.