In the Newsletter this Week:
Combined Service: December 9 - 10:30
New Addition!
Mt. Carmel Youth News: PJ's and a Movie
Children's Pageant: December 16 - 10:30
Kid's Corner
UMW Christmas Card Delivery
Staff Christmas Gift
Mt. Carmel Women's Book Club: December 7
Preschool Breakfast with Santa! December 8
Carmelites Travel to Dahlonega: December 11
Down Home Holiday: December 16
End-of-Year Request
Holiday Events Schedule
Sympathy
A Tribute
Prayers / Thanksgivings
Ways to Make a Donation
---
Musical Combined Service on
December 9 at 10:30 am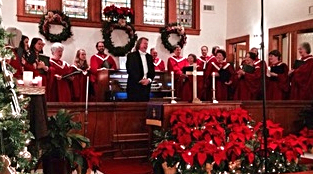 Plan to attend this combined service when the Chancel Choir will present their Christmas Program! We appreciate their hard work all year in providing beautiful selections for the 11:00 service, and look forward to this Sunday!
---
Newest Addition to Our Church!
Congratulations to Thad & Emily Thompson on the birth last week of Mary Frances Thompson!
She entered the world weighing 7 lbs., 13 oz., and is 20 ¼ inches long.
Mom and baby are doing well!
---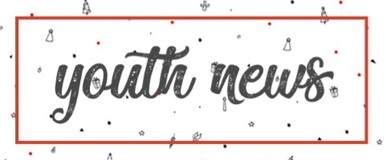 On Sunday, December 9th the Youth will have a pajama and movie night at the church!
For more information on other Youth events, see the Youth Newsletter
HERE
, or contact Youth Director,
Emily Thompson
.
---

Children's Christmas Pageant:
December 16th!
This year's Christmas Pageant will take place during the COMBINED 10:30 SERVICE on Sunday, December 16th.
Mark your calendars because you won't want to miss seeing our children as they present a traditional Christmas Pageant complete with Christmas carols and hand-bells!
---
Kid's Corner: Pageant Coming Soon!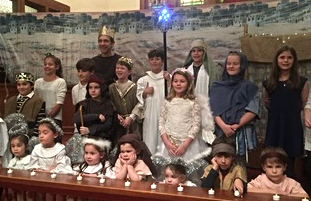 We will have two more practices for the Christmas Pageant prior to the December 16th worship service.
We will meet on December 9th, 1:30-2:45 pm in the double classroom for hand-bell practice, followed by a run through of the pageant. Younger children will be outfitted in their costumes while the hand-bell choir is practicing. We will practice the pageant immediately after hand-bell practice.
Final rehearsal will take place on Saturday morning, December 15th, 10:30-12:30 am in the sanctuary. Rehearsal will be followed by a pizza lunch. John Waller will be joining us so we can have our music as well.
The kids are doing a great job getting ready for the pageant and hand-bells! Please let us know if you can help with the pageant on December 16th during worship.
Upoming Kids events:
Dec. 7 -- Kids Night Out, 6:30 to 9:30 (sponsored by Youth Group).
Dec. 15 -- Final Christmas Pageant Rehearsal (in the morning)
Dec. 16 -- Christmas Pageant during 10:30 worship service, followed by Down Home Holiday.
Dec. 23 -- Christmas party and story during the Sunday School hour
Children's Director
---
UMW Delivers Your Church Christmas Cards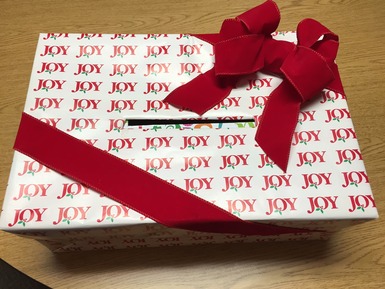 The Mt. Carmel United Methodist Women are once again delivering your Christmas cards to your church friends during Advent.
Just bring your labeled cards for LOCAL church members and drop them into the wrapped, alphabetical boxes at the back of the sanctuary. If you are at the church on some other day and would like to check to see if you have cards, they are stored in the History Room at the back of the sanctuary.
---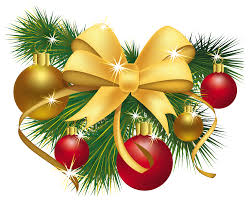 Have You Counted Your Christmas Blessings?
We are so blessed to have such an exceptional staff here at Mt. Carmel. Throughout the year, we benefit from their talents, dedication and hard work.
There is no doubt that Mt. Carmel would not be the same without our paid staff members: Senior Pastor, Administrative Assistant, Organist and Director of Music, Preschool Director, Director of Youth Ministries and Director of Children's Ministries.
As a show of appreciation, we ask you to make a monetary Christmas gift as a special "thank you" to these wonderful folks from the congregation.
If you would like to contribute, please place your gift in the offering plate. Checks may be made payable to the church, simply designate your gift as "Staff Christmas Gift".
And thank you for your gift to the wonderful Mount Carmel staff!
The Staff Parish Relations Committee
---
Women's Book Club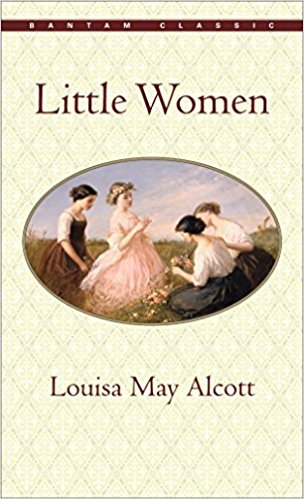 T
he next meeting of the Mt. Carmel Women's Book Club will be on Friday, December 7 at 7:00 p.m. in the Hope House.
This month's book is Little Women, by Louisa May Alcott. All women are invited for discussion, refreshments and fun!
See Chris Bolton or Vicki Walden for more information
.
---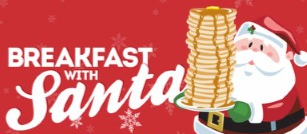 Preschool Breakfast with Santa!
December 8th
9:00 & 10:00 AM seatings
Join us for all you can eat
pancakes, bacon, juice and coffee!
Crafts * Stories * Raffles
Professional photos with Santa too!
Holiday fun for everyone!
Cost Online in Advance:
Children 2 and up - $7
Adults - $10
($2 more for pay at the door)
Purchase tickets in advance at:
Questions? MtCarmelPS@Gmail.com
---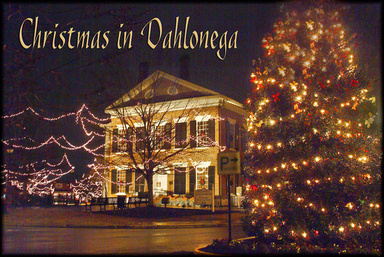 Carmelites Travel to Dahlonega!
The Carmelites travel group is going to Dahlonega, Georgia on Tuesday, December 11th. We'll meet at the church at 10:00 a.m., carpool to Dahlonega to enjoy the town's Christmas decorations, shop and have lunch at the Smith House.
Please sign up on the back of the Connect Card in your Sunday bulletin, or contact
June Spruell
if you can join us.
---
Down Home Holiday - December 16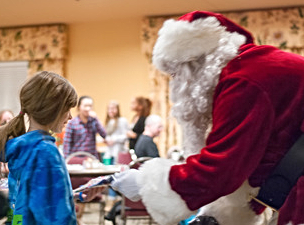 Combined Service: 10:30 am
Lunch & Holiday Fun: 11:30 am
You are cordially invited to a "Down Home Holiday" celebration on Sunday, December 16 immediately following the 10:30 am combined worship service!
Nothing to bring, nothing to pay, just join us after the service,
under the Christmas tree in the Fellowship Hall for a soup and cornbread lunch and a jolly time together. We'll sing our favorite Christmas songs, play some reindeer games and we just might have an early visit from old St. Nick himself. Wear your favorite Christmas sweater and holiday garb.
If you need a little Christmas cheer, the "Down Home Holiday" will be the perfect event for you, your family, and children of ALL ages!
---
Year-End Request from the
Church Treasurer
Over the course of a year, many wonderful Mt. Carmel members personally provide supplies for church activities such as Sunday School, VBS, Down Home Holiday, and many others. This adds up, and these beloved activities greatly benefit from such generous support. However, the church needs your help! We need to track how much these programs actually cost to run. You can help us do that by turning in your receipts, even if you don't want to be reimbursed. Just ask that the value be applied to your Giving Statement.
- Please turn in your 2018 receipts to the Church Office by JANUARY 6th. You can send an email or use the Church's Check Request/Voucher form.
- IMPORTANT - Please let us know how much you spent BY ACTIVITY (e.g. $45 Sunday School supplies; $15 Down Home Holiday; $32.50 VBS snacks = Total $92.50).
- Excel spreadsheets are also acceptable if you've got more than a few items!
Thank you for your continued generosity!
---

Holiday Events Calendar
Kid's Night Out: December 7- 6:30 until 9:30 pm
Preschool Breakfast with Santa
December 8 - 9:00 & 10:00 am seatings
Special Christmas Music: December 9
10:30 am Combined Worship
Children's Christmas Pageant: December 16
during 10:30 am Combined Worship Service
Down Home Holiday: December 16
11:30 am - Lunch & Holiday Fun!
Youth Progressive Dinner: December 21
Meet at church at 5:30
Christmas Eve Worship: December 24
5:00 pm - Traditional Christmas Eve Service
with Holy Communion & Candlelight
11:30 pm - Usher in Christmas with
Holy Communion & Candlelight
Merry Christmas! December 25
---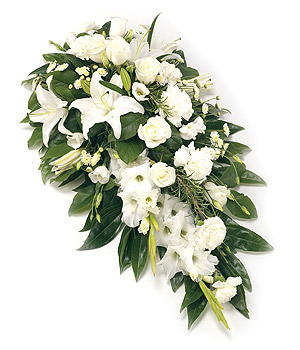 Condolences
Sympathy is extended to Gwen and John Lansing and Gwen's mother Barbara, on the recent death of Gwen's father.
A funeral will be held on Friday, December 7 in Florida. Please keep Gwen and all of her family in your prayers.
---
A Tribute to Ann Rikard ...
(Delivered by Dick at the 11:00 service on Sunday, Nov. 25th)
Last week we were saddened by the announcement of the passing of Ann Rikard. I asked Reverend Lynne if I might have a couple of minutes to remember her and she agreed to it, so here it is.
Around our church are plaques honoring men who made significant contributions to the ministries of Mt. Carmel, particularly in our more modern history. But we ought not to forget that with each of these men was a woman, supporting and encouraging them, and usually working right alongside them. Ann was the last of this group, and it is important that we remember her that way.
Mine and Ruby's connection with Mt. Carmel goes back approaching 40 years, and it wasn't long after we joined that we met Ann and her husband J. W. Since then I've gotten to know her well: through work in committees, workshops, work days and church suppers. Just a couple of years ago I was a little late in joining a Bible Study Group in which she was already involved. A few months ago, she was waiting for me in the hallway of the new building. She wanted to tell me that she had been talking to her son Ted, and he had told her what a nice person I was. Many years ago, for several years, Mt Carmel had a softball team. A few of us are still here that played on that team. Ted was our first baseman. I'm well aware that she waited to tell me what Ted had said, not that she thought I was a nice person.
As members of the choir, we sit and stand in full view of you, the congregation. And with that, there are a few things we have to be careful about, like blowing our nose, not falling asleep, and occasionally John will encourage us to hit the right note. But conversely, you are also in our view as well. And I am here to tell you that no one, not one of you ever, not ever, sang with more enthusiasm or joy than Ann Rikard. I never heard her sing, but from here it was obvious that good hymn or bad, she was into the music. Forever, when I hear or see the word rejoice, in the front of my mind will be the picture of Annie Rikard with that red book singing her heart out.
At her request, her family is having a small, private memorial service. Reverend Mike made the announcement last week, and that was in this week's newsletter along with a link to a nice obituary. But the internet is no substitute for honor.
Ann Rikard meant a lot to Mt. Carmel, and Mt. Carmel meant a lot to her. She was a gracious and faithful lady, and now she is in a good place. For those of us who knew her, I'm sure you will agree with me that our memory of her is a treasure.
Dick Easley
---
Prayer Concerns
Katrina Stone & family: death of her mother-in-law Helen on Sunday.
Gwen Lansing & family: death of Gwen's father
Chris Bolton: Mary W. – hospitalized / diabetes
Gail Bolton & family: her father's health & care needs
Blues: Kevin the Fish
Jacque Tapley's mother: open wound not healing well
Cynthia Currence: healing for daughter Katie
Easleys: Ronnie B. – 2nd surgery for bladder cancer
Bennetts: brother-in-law Bob – possible cancer / cousin Tammy R. – fighting cancer
Lisa Grogin: Grandma Lee – surgery for broken hip
Pete & Andy Westafer – both in hospital this week
Ignatius: Jess & Doug awaiting birth of baby soon
Kathy Crane's father Bert: liver cancer & infection
Cheryl Martin: friend with dementia
Lane Shutt: a difficult year
Janis Hoge: NHS employee Lester – house fire
Ferguson Elementary family - house fire
Children in Paradise, FL – starting back to school
Andy Loftis & Jerry McDonald
Garners: sister-in-law Linda – fell & broke her arm
Carol Jamieson's friend Maggie – 2 broken arms
Cheryl Martin's brother-in-law Doug - possible job layoff
Thanksgivings
Thankful no injuries in Alaskan earthquake
Bonds: Zachary got a job!
Birth of Mary Frances Thompson on 11/28
John Waller: cat was thought to have cancer, but turned out to only be an abscess
---
Ways to Make a Donation Electronically
Thank you for your support of Mt. Carmel!
There are many ways to give: You may use a Debit Card, Credit Card, or PayPal, o
r you may make
an automatic electronic funds transfer on a
one-time or recurring basis.
Click
HERE
to give electronically.